Dance Lesson
Mike Eley BSC / The White Crow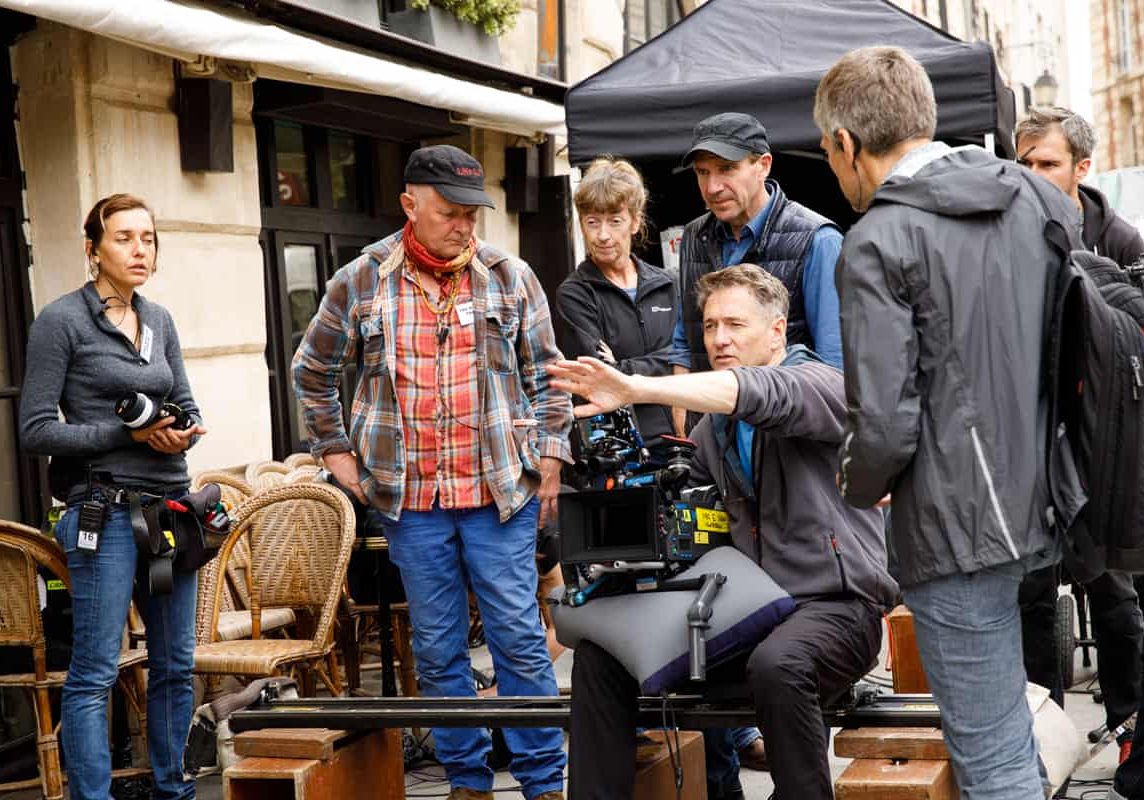 Dance Lesson
Mike Eley BSC / The White Crow

After adapting William Shakespeare for his directorial debut Coriolanus (2011), Ralph Fiennes explored the mistress of author Charles Dickens in The Invisible Woman (2013), and for his third effort delves into the defection of internationally famous Russian ballet dancer Rudolf Nureyev with The White Crow (2018).
Having previously worked with the Oscar-nominated actor on Nanny McPhee Returns (2010), cinematographer Mike Eley (Woman Walks Ahead) BSC reunites with Fiennes to lens the StudioCanal, BBC Films and HanWay Films production that shot in France, Russia, Croatia and Serbia.
"In purely logistical terms it was quite sprawling and I had a different crew in each country that I was in," recalls Eley. "Fortunately, English is spoken across the continent in our industry so there weren't any language problems. I was able to bring one person with me from the UK to Serbia which was the lion's share of the shooting schedule and that was gaffer Larry Prinz. My camera crew in Serbia were Mihailo Dobric [1st AC] and Zoran Zivkovic [2nd AC] who were both brilliant. The Serbian gaffer, backing up Larry Prinz, was Slobodan Gojkovic; he was Larry's point man translating his instructions, though to be fair, English was widespread among all the Serbian crew. My Paris gaffer was Quentin Ameziane. The Paris 1st AC was the wonderful Marie-Sophie Daniel. Overall, I was lucky to find such good people across Europe. It was a very heartening experience."
"I met Ralph in winter 2016 and we talked about it," recalls Eley. "By April 2017 we looking at locations in Russia. It was on and off for awhile. Like a lot of independent films, it's not happening until it's happening but you move forward with hope. Accumulatively, it would have amounted to six to eight weeks of prep. We didn't start shooting until mid-August in Paris. We were there for five days to get scenes, like the walk and talk along The Seine which happens quite early on in the film. We flew to St. Petersburg and must have been there for about another week. Then we flew to Croatia and were there for about 10 days. Then we went to Belgrade and spent five or six weeks there doing the bulk of the film. We must have wrapped around the end of October beginning of November. There was about a six-week gap before we went back to Russia to do the winter scenes for about 10 days. We were waiting for a heavy snowfall."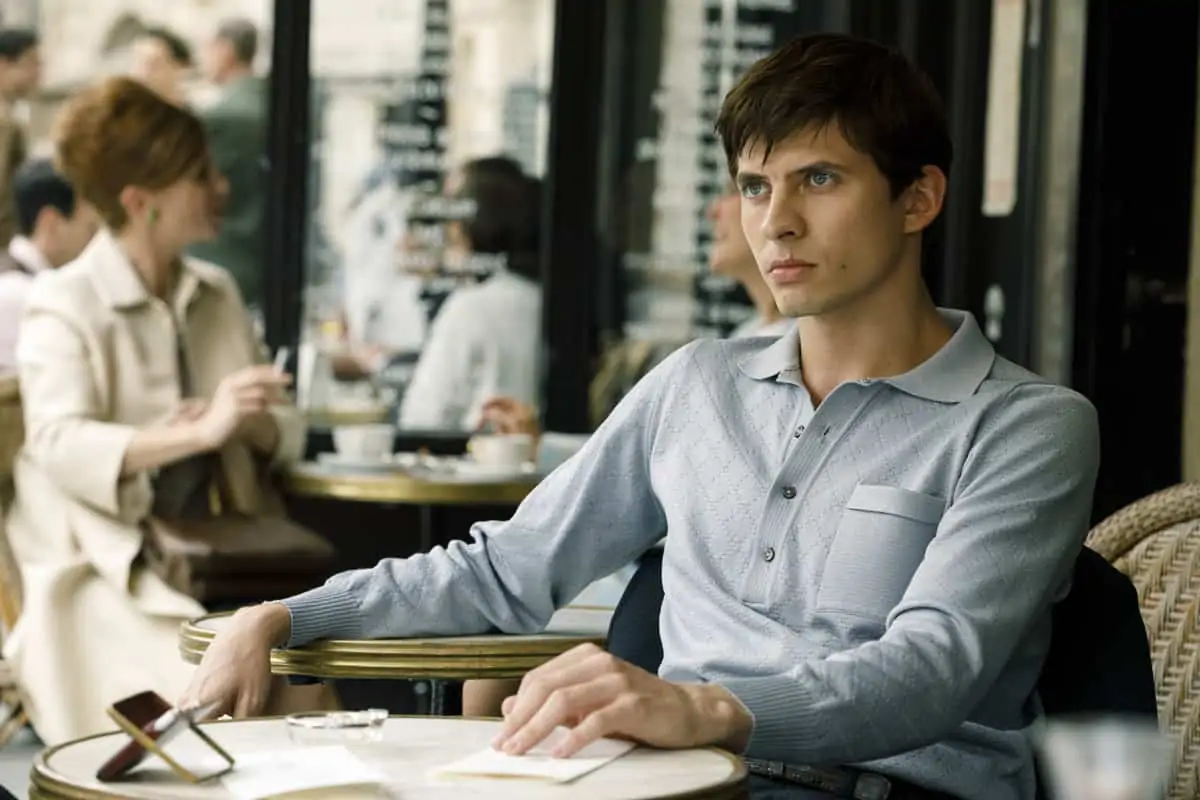 Each location represents a different part of the story. "All of the conversations that Ralph Fiennes and I had were about having a shooting style and look that would let the audience know almost immediately where they were in the timeline," notes Eley. "Rudolf Nureyev in Paris in the summer of 1961, Leningrad in the late 1950s when he first went to the ballet school and him as a young boy."
The scenes in Paris were shot handheld and have a soft desaturated colour pallet. "Back then they would have been liberated by the smaller cameras that could be put on their shoulders. When Nureyev is in the Kirov Ballet it would always be on a tripod or dolly, deliberate composition, strong blacks and quite vibrant which is against the usual thing to have the Soviet world dull and grey. For the childhood we always wanted to go 2.35:1 and have everything else 1.85:1." Subtitles needed to be accommodated. "Do we put them on the image part of the screen or into the black letterbox? In the end we moved the letterbox to slightly favour the top part of the screen."
Preproduction began in Belgrade while principal photography commenced in Paris with camera, lighting and grip equipment being provided by Cineplanet and ARRI. "I went to Paris and found a great French crew," states Eley. "You treat it like a shoot onto itself. There were five days in Paris. Then we flew to St. Petersburg which was different in so far that things are unconventional there. It was an interesting experience getting the equipment. We couldn't rely or have faith in being able to get film in and out of Russia. We were not reassured that the level of the two laboratories in Moscow would be up to what we would expect. Nearly everything in Paris, Croatia and Serbia was on Super 16 and Arriflex 416. For Russia, we decided to go digital and use the ALEXA Mini. We couldn't find one in St. Petersburg. I believe it came from Belarus. We managed to find some lenses. In St. Petersburg there isn't a camera house in the traditional sense. You'll ask for something and they'll say, 'We'll try to get that.' 'Where are you going to get it from?' 'Leave it to us. We'll find it.' A rather mysterious thing happens in the background. Within a couple of days there is the ALEXA Mini and I got most of my lens wish list."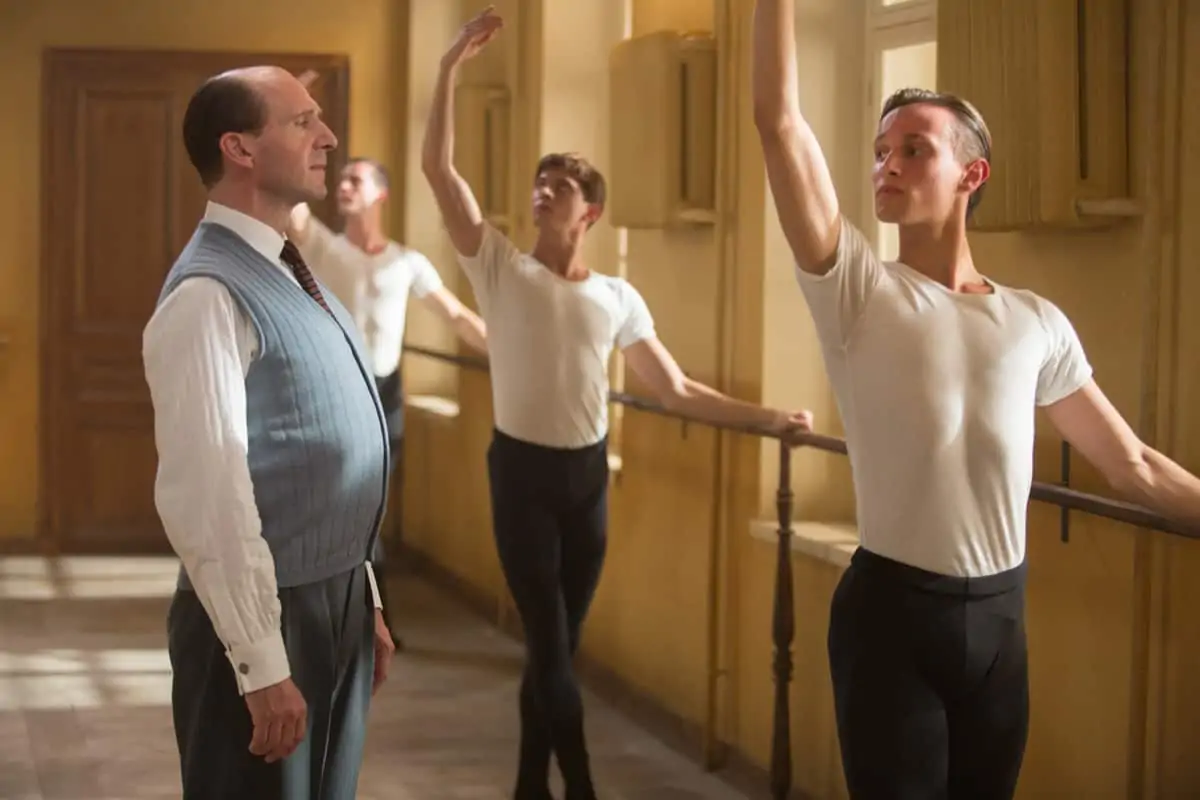 Except for the dance scenes that deployed four Arriflex 416s, The White Crow was mostly a one camera production with two Kodak film stocks being utilized. "For Paris, I wanted to use the 500T ASA 7219 whether it was day, night, interior, or exterior," states Eley. "Then for the Russian sequences when Nureyev was at the Kirov, I used 200T ASA 7213 stock whether it was day, night, interior or exterior. We went to Russia for all of the exteriors and the interiors were shot in Belgrade."
The footage was shot open gate with the 1.85:1 extracted. "We were exploiting the Super 16 sized sensor in the ALEXA Mini; this was the first time that I needed it. The in-camera up-scaling results in slightly more noise. This is fine when cutting against real s16mm. I did add grain in the post to the Alexa material to help the match."
"I used Zeiss s16mm Ultra Primes in conjunction with the zoom for the Paris footage," remarks Eley. "When we were in Belgrade, I had the full range of Cooke S4 Primes: 27mm, 32mm, 40mm, 50mm, 75mm, 100mm. The 32mm or 27mm were used a lot because sometimes we were physically close to the actors and they're good up close." Different lenses were used for the childhood scenes which were shot weeks after the main shoot. "We went back to Russia in the winter and this time using the full size of the ALEXA Mini sensor with Hawk V-Lite anamorphic lenses."
Most of the lights were tungsten. "We used some HMIs, an 18K, M18s, M19s and SkyPanels. For the Paris scenes I wanted to stay true to the documentary feel by using practicals and natural light as much as possible. When we shot the ballet in Rijeka, Croatia, the theatre was good at pulling out some old theatre lights that would have been used [at the time]. I quite enjoyed the idea of using old theatre lamps. There were some old Parkans and open-faced lights."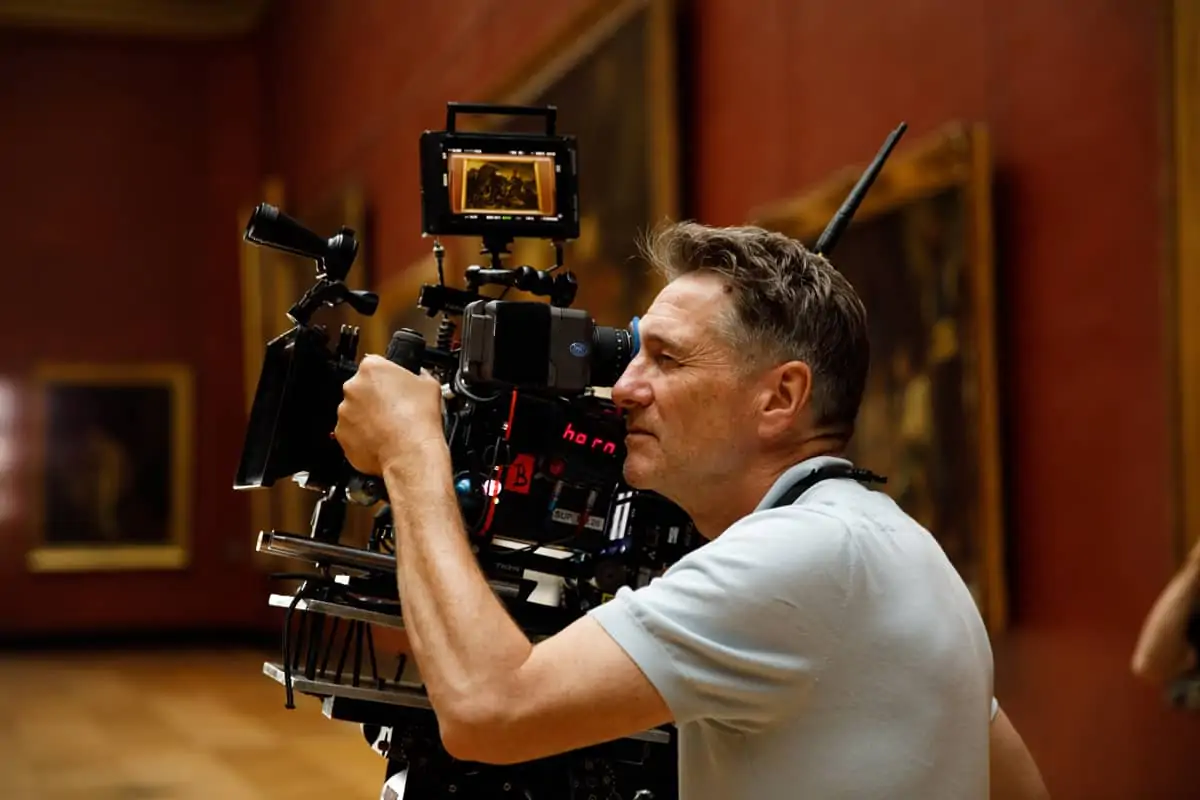 "In St. Petersburg there isn't a camera house in the traditional sense. You'll ask for something and they'll say, 'We'll try to get that.' 'Where are you going to get it from?' 'Leave it to us. We'll find it.' A rather mysterious thing happens in the background."
- Mike Eley BSC
A particular movie directed by Martin Scorsese and staring Robert De Niro served as an initial inspiration for camera style of the dance sequences. "I suggested to Ralph about shooting it like Raging Bull where you're in the ring and can see the sweat coming off of the boxers. It's visceral and real. The camera was onstage and I was trying to keep up with a ballet dancer; that was a challenge. Ultimately, we found that when you're shooting dance you want to see the entire body of the dancer and that means setting back and showing them on the stage."
Ukrainian-born and Russia-based ballet dancer Oleg Ivenko was cast in the role of Rudolf Nureyev. "The beauty of working with Oleg is that we could transition effortlessly from the wings to the stage without having to do anything to hide the fact. Most of the dancing that you see onstage was shot in Rijeka, Croatia. We bought out the Croatian National Theatre Ivan pl. Zajc for 10 days. Sometimes the camera was onstage. Other times a camera was placed in the orchestra pit, back of the theatre, in the wings, and in one of the boxes. We did go back to Belgrade after the whole shoot to do some pickups of dancing with a Technocrane." The task was getting the necessary footage before Ivenko got too exhausted. "There's only so much fuel in the tank for a ballet dancer. We had to get the most out of each take and building in some recovery time so Oleg could come back to do it fresher."
A dramatic historical moment was reconstructed upon a soundstage. "We built the Paris-Le Bourget Airport from scratch in Belgrade [at PFI Studios]," remarks Eley. "That's where the last 20 minutes of the film takes place and Nureyev defects. We couldn't find a real location to come anywhere close to what we wanted; that was our biggest set by far. We wanted to shoot the sequence in one continuous take because in reality it happened within quite a short amount of time. All of that was choreographed and rehearsed over and over again. We shot with two cameras over four days. It was a big studio. There were no lights on the set because we were shooting 360 degrees. I didn't want anything I needed to avoid. The windows were quite high up, above our eyeline. We always had to make sure that the extras didn't open the doors in the wrong way to the outside which was task in itself. There was a greenscreen element as far as selling the perspective of the departure terminal."
Other digitally augmented moments were for the train in the opening sequence which in reality was not moving as well as when Nureyev steps out of the coach and sees Paris for the first time.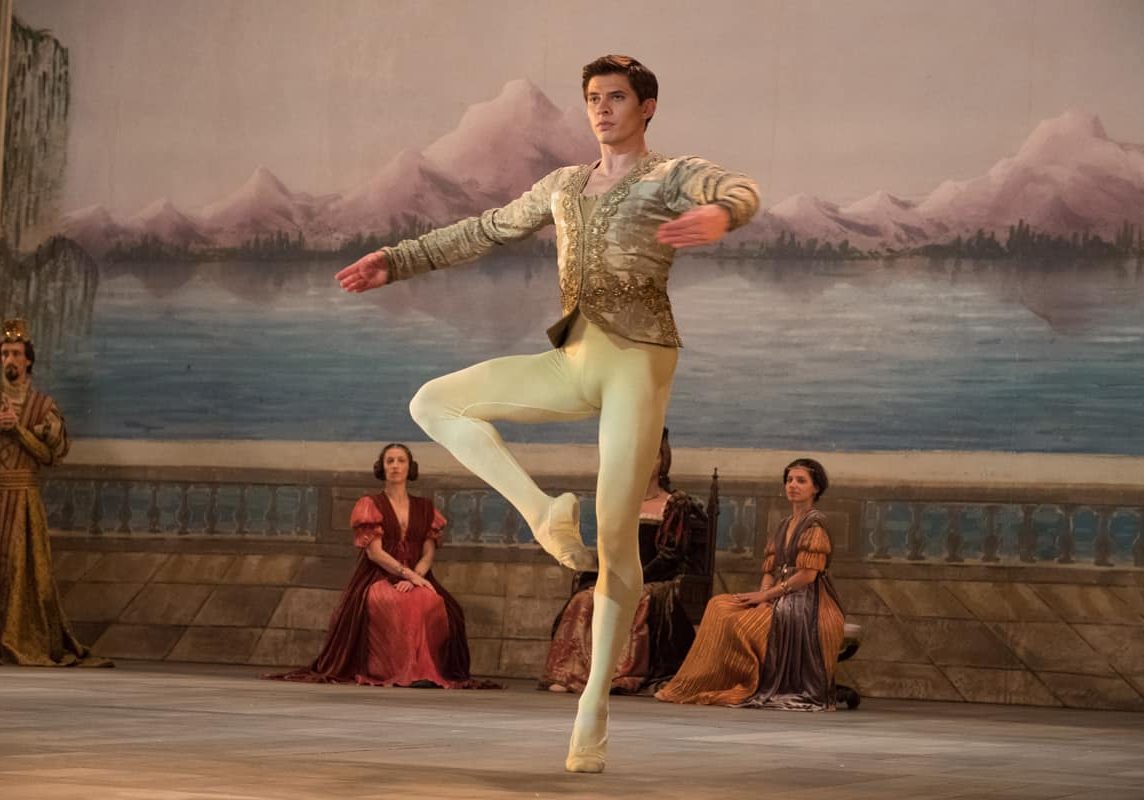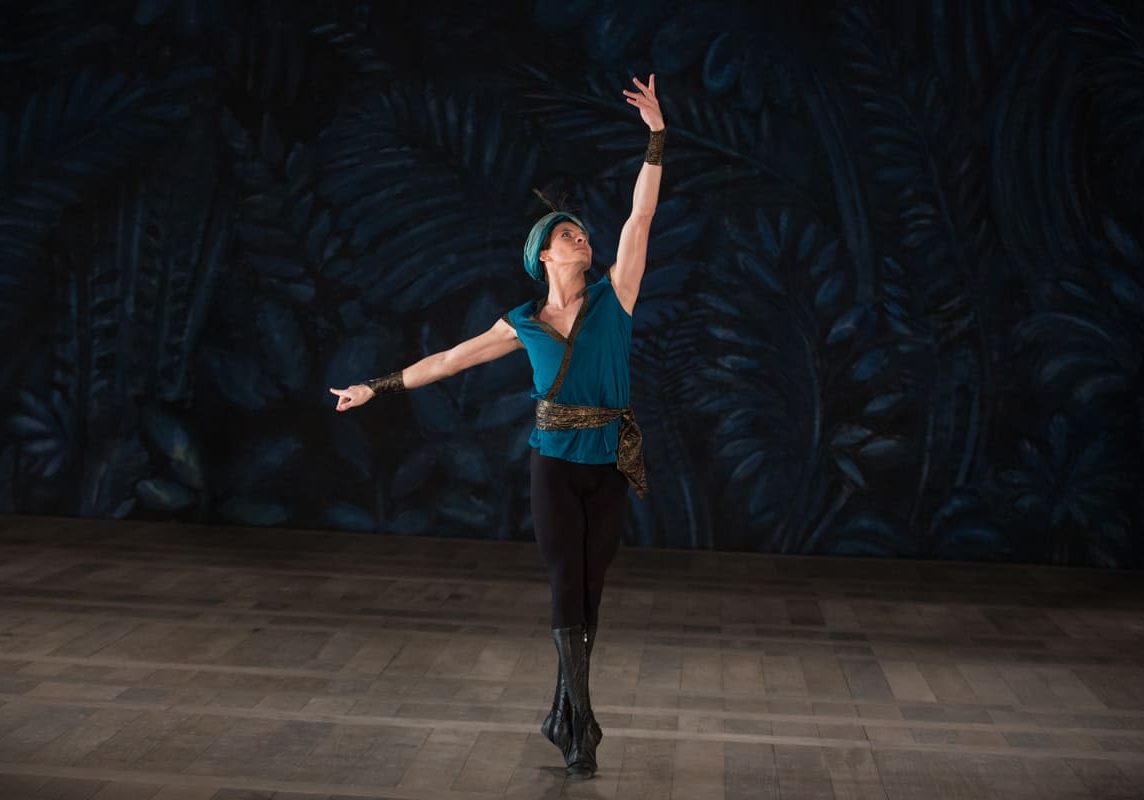 "The Super 16 rushes were being flown back to London every day to be processed and we wouldn't get clearance until two or three days after we had shot," reveals Eley. "We were supported throughout the process by Cinelab. Paul Dean did the dailies while Roger Harlow and Adrian Bull oversaw their end of the production. They were very good with communication which is what you need when you're in another country and want to know how your rushes are. We had the thing of making sure to get rushes on a plane and hoping that they weren't late in customs; that's the kind of thing that can scare producers. Sometimes you know when you've got it and when you don't."
Asa Shoul at Molinare served as the colourist on the project. "Asa's work was invaluable in enhancing the looks we wanted. The colour depth of film is always a joy to work with."
Along with directing Ralph Fiennes portrays Russian ballet master Alexander Pushkin while other cast members include Adèle Exarchopoulos, Chulpan Khamatova, Alexey Morozov, Raphaël Personnaz, Olivier Rabourdin, Ravshana Kurkova, Louis Hofmann and Sergei Polunin. "Having Ralph Fiennes in your film certain helps it to get noticed and his role was in Russian as well," states Eley.
"The whole film was tough for Ralph to get over the line. We were dealing with a lot of dancers who are not exactly strangers to the dramatic form but are not actors in the traditional sense. They were exceedingly good and the actors were great. The strength of The White Crow is in the casting. Ralph said, 'I want Russian faces in front of the camera to play Russians.' He was absolutely right. Chulpan Khamatova plays Ralph's wife onscreen. Even the smallest role was well cast; that's the kind of thing that often lets films down of a certain budget."
The biggest challenge was getting the dancing right and selling Oleg Ivenko as Rudolf Nureyev onstage. "The finale is like a John le Carré thriller; that ratchetting up of terror and claustrophobia as what seems to be a hopeless situation where he's got to comply with the KGB demand to fly back to Moscow with them. It's an exciting section of the film."