The restoration work on Sir Peter Jackson's First World War documentary film, They Shall Not Grow Old, was handled by Park Road Post Production in Wellington, New Zealand, and represents the post house's largest-ever restoration project.
Spanning four years, from first receiving over 100 hours of 35mm film scans from London's Imperial War Museum to the film's release in October 2018, the images went through an extensive and bespoke restoration workflow in Wellington before being sent to StereoD for colour creation work and 3D conversion, then back again to Park Road for de-noise and sharpening, final DI and sound mix.
Park Road's picture manager Daniel Eady said the restoration process involved cleaning up the scanned archival footage, removing scratches and dirt which were present in the images from the original film; de-noising the footage and then re-timing as all of the footage was recorded on hand-cranked cameras.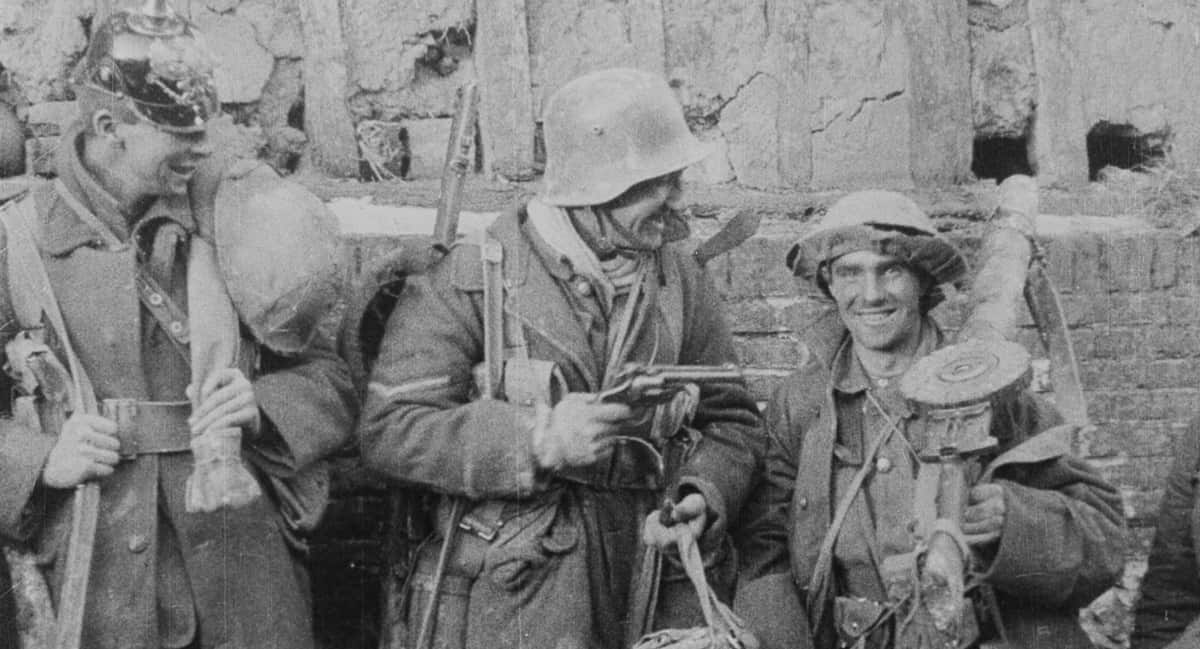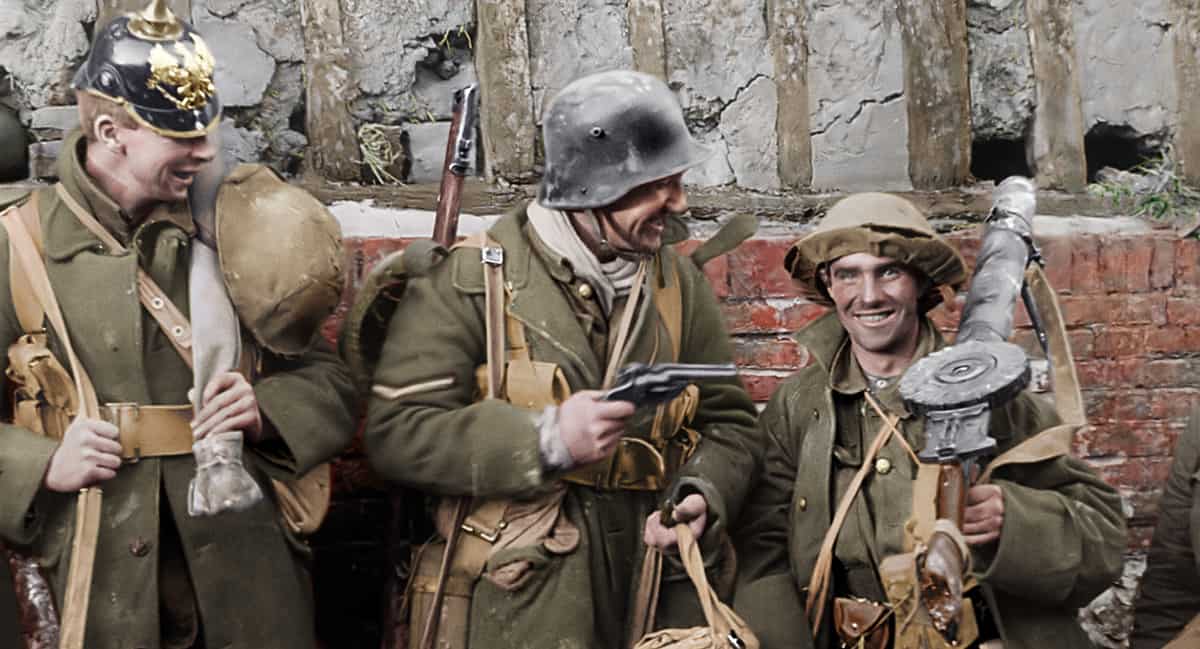 Whilst a considerable amount of the original material was in poor condition, surprisingly some of the material was in very good condition. The restored B&W material was graded from the scans by colourist Matthew Wear on Park Road's SGO Mistika before being delivered to Jackson's cutting room for the edit.
The colourisation and grading phase was intensely focused to ensure the uniforms, straps, insignia detail, helmets, and even the buttons, were historically accurate. The team of Weta Digital's artist Wayne Stables and historian Peter Conners worked alongside the StereoD artists and Park Roads colourists Matthew Wear and Jon Newell to ensure everything was as correct as it could be. Original uniforms from Jackson's own private collections were hung in the suites for the artists to refer to.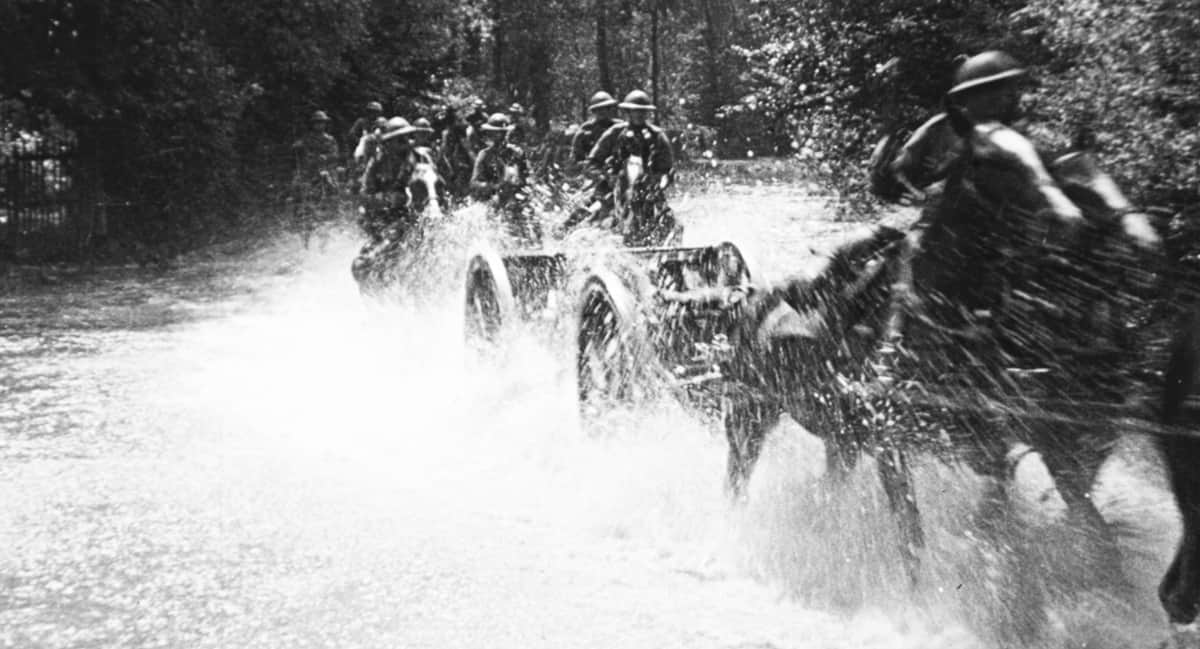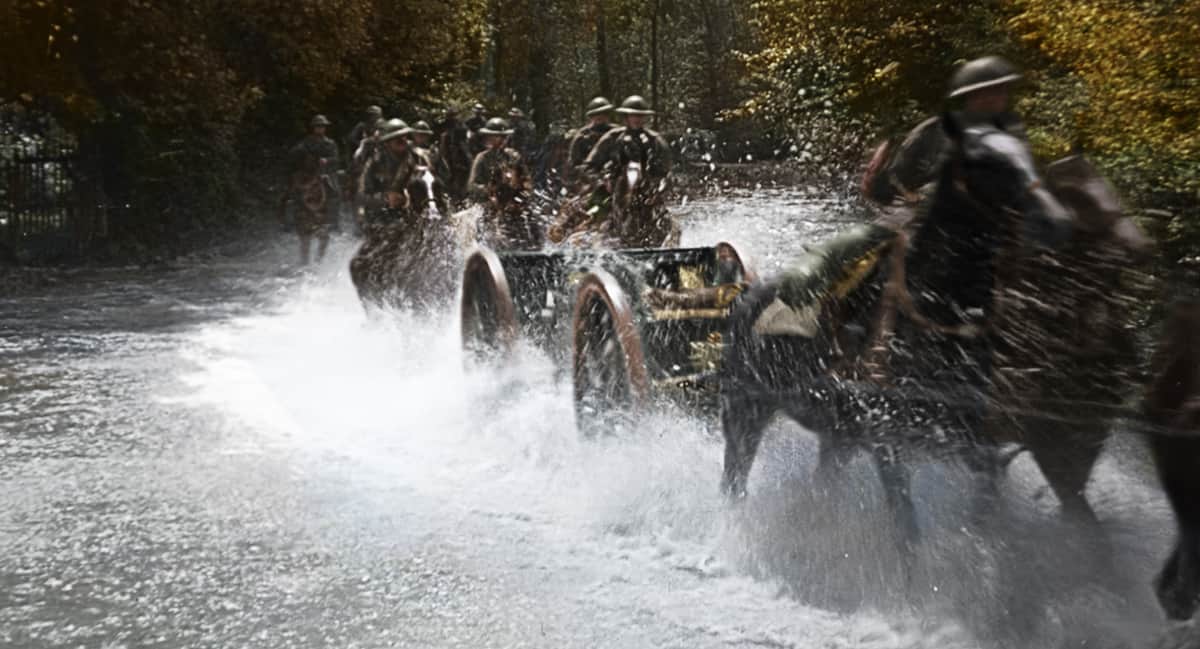 The sound design team, headed-up by New Zealanders Brent Burge and Martin Kwok, created a soundscape to draw audiences in even deeper to the lives of the these young men at the front – living, marching, eating, smoking, fighting and dying throughout the film. The subtle banter and commentary as they look into the camera was timed and mixed, to give the appearance of witnessing the scenes in the first person as it would have been then.
At the end of the production process, all the restored footage – representing more than 80 hours of film – was gifted back to the Imperial War Museum for its future use.