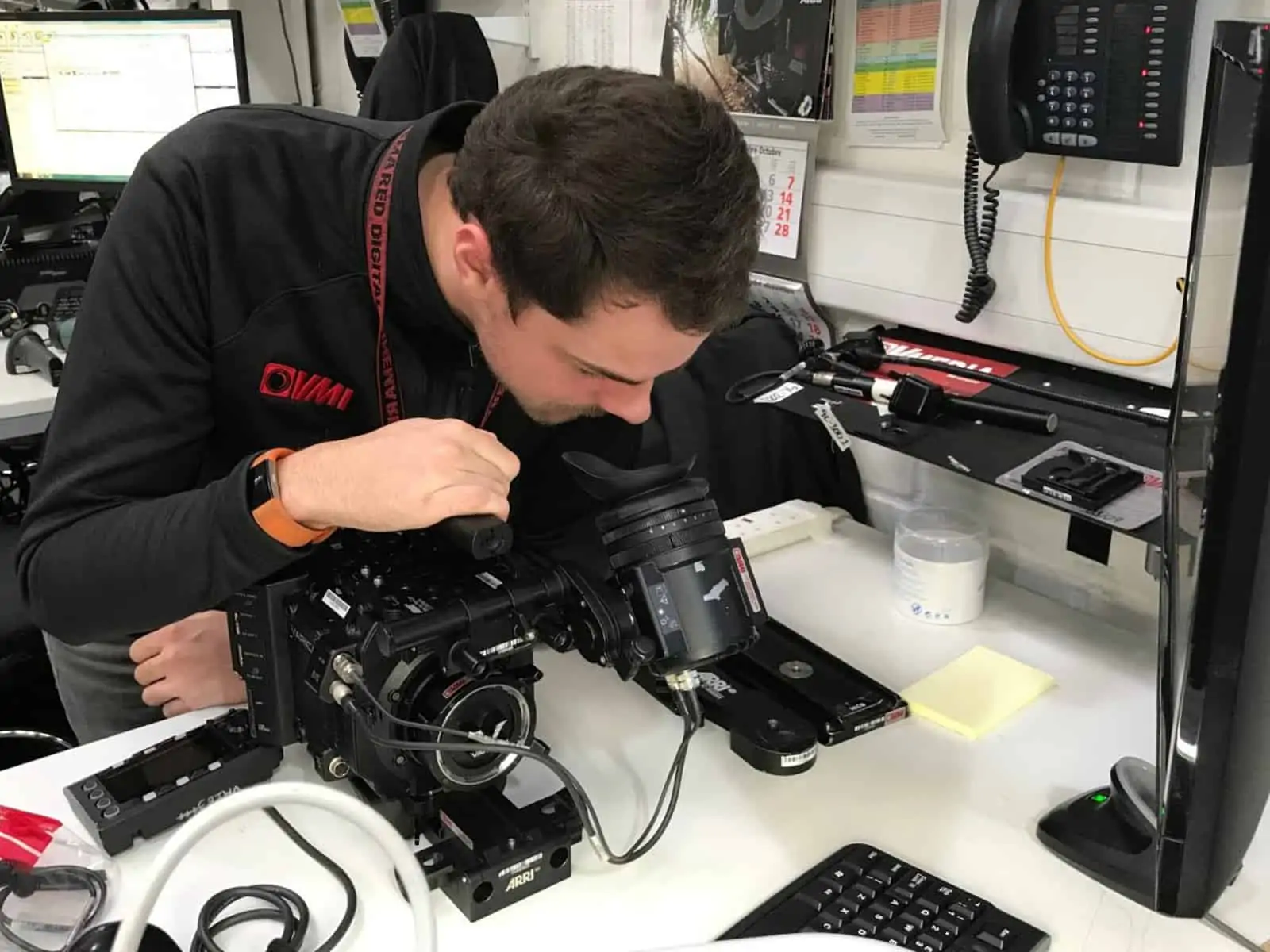 Back in 2019, VMI managing director, Barry Bassett, contacted the TV industry body ScreenSkills to investigate whether it might be possible to set up a formal apprenticeship standard for UK camera rental companies. The idea was that this programme would include a high level of training to enable school leavers to enter the industry and at the end of the programme, become fully-trained camera technicians with a full-time job.
After 18 months of work and planning, the new "Camera Tech" Apprenticeship Standard was approved in February 2020, ready for its first intake in the spring of the same year, but then COVID struck…
Clearly, with the TV industry so badly affected by a universal shutdown in shooting during the Spring and Summer of 2020, subsequent months have seen temporary recoveries followed by multiple setbacks, but at last the green shoots of recovery are in sight. So with some trepidation, it now looks likely that VMI can expect the first intake of apprentices this year after all.
"There is a lot riding on the success of the first cohort of apprentices, since we hope that this will become a regular route for school-leaver-entry into our industry," says Bassett. "As a result, we have been keen not to rush this through and risk it floundering due to weak interest from rental companies still concerned about the fallout from COVID but we have renewed confidence of a successful Summer/Autumn 2021 start after all."
The Trailblazer Group, comprising of several rental companies, has continued to be active during this period and are busy appraising the four training providers, in order to award the contract to provide the apprenticeship training during the next few months, therefore allowing time for course material to be prepared ahead of the formal course launch.
The first intake is likely to be in September 2021 and the camera rental industry is expected to recruit around 20 applicants in its first year. Apprentices will be paid and work/train four days a week in a rental house and spend one day a week studying at a training provider/college on day-release during the two-year course.
The apprenticeship training programme is specifically aimed at 16-19 year-old school leavers, although this would also be open to existing adults who may have already have received funding for high level training. Whilst in some situations sponsoring companies would need to fund training of older recruits, other options are also being explored.
A two-year training programme will take place whilst the apprentice is working and will lead to a new Level 3 qualification recognised by the TV industry. "Recruiting apprentices straight from school and training them whilst working over a two-year period, ought to both ensure a steady stream of trained technicians at the end of the process and increase the liklihood that they will stay in post after their training has completed. The existing route into the industry sees graduates joining camera rental companies as interns and then receiving ad-hoc on-the-job training, after which new candidates often leavetheir jobs once they are trained, which is unsatisfactory for everyone," says Bassett.
Many organisations have expressed support for this new venture including ASPEC (Studio & Production Equipment Companies) who represents a number of UK rental companies, GTC (Guild of TV Cameramen), GBCT (Guild Of British Camera Technicians), Park Royal Business Group (PBRG) and a large number of camera rental companies.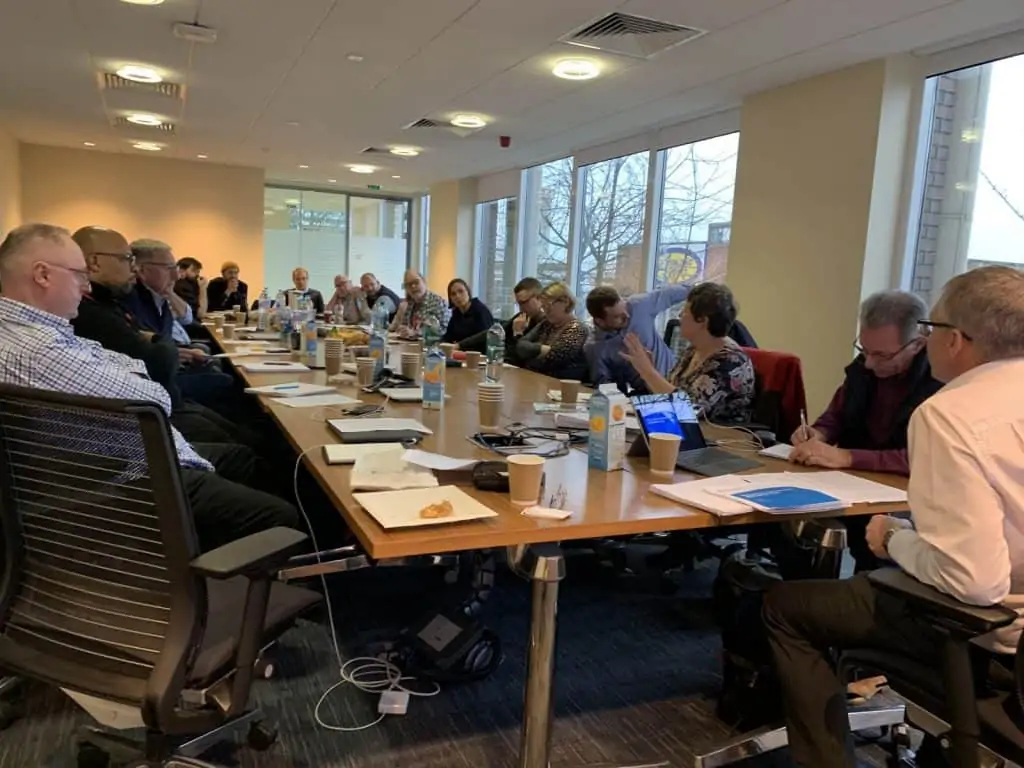 VMI's Bassett dreamt up the project after he discovered that VMI and many other camera rental companies were finding it increasingly difficult to recruit and retain camera technicians, so the idea was hatched to offer an alternative entry into the TV industry instead of attending university. His idea was that formal vocational training could result in a formal recognised qualification and a full-time job which would suit local adults.
Bassett persuaded the Institute for Apprenticeships (IoC) that there was an industry skills shortage, after which they agreed to work with him to design a new standard. By working with SkillSkills, a group of rental companies creatively known as the Trailblazer Group was set up to design the full standard. This group initially included VMI, S+O Media, Panavision, Movietech, ARRI Rental, Shoot Blue, CVP, Focus 24, Shift-4, Brownian Motion, Take-2 and also CVP and later interest was expressed from Pro Motion, Aimimage, Visual Impact 24-7 & Pixipixel and also No Drama and Provision from Manchester and Progressive Media in Scotland. Word continues to spread and several companies not originally involved are now keen to be involved, but will only commit when they are confident that business will return to acceptable levels, hence the reason for the continued delay.
Most companies within the Trailblazer Group plan to take on two apprentices when the scheme is formally launched in Summer/Autumn 2021. The aim is that successful candidates will finish their two-year apprenticeship by being awarded a Level 3 qualification once they have completed all the training and pass their assessment module in 2023.
"By building an industry education before potentially moving out into the freelance world or another industry role, we can hopefully expect to generate both a higher quality of crew and also a tangible benefit to our entire industry," says Bassett. "Most importantly, at the end of the formal two-year training period, successful apprentices are guaranteed a full-time position with the company recruiting them as apprentices and by being fully-trained, they can certainly expect to receive a good salary too."
"VMI is unusual, having been recognised as the UK's first certified living wage camera rental company employer, which means that newly qualified apprentices completing their course will receive a minimum starting salary of £22,500 which will rise over time. (2021 living wage London rate)."
Bassett has secured proposals from several training providers, mostly based West London, including West London College, London Skills Academy, All Spring Media and ETC. The contract for the training of this new standard will be awarded to the successful training provider during March 2021. The apprenticeship has been launched on the Government IoC website.
It is expected the Apprenticeship Standard Application Process will open in early summer. Any companies wishing to signify their interest in taking on Camera Tech apprenticeships in September or any individuals wishing to be considered as a potential apprenticeship candidate, should contact the Next Gen Skills academy by clicking here.