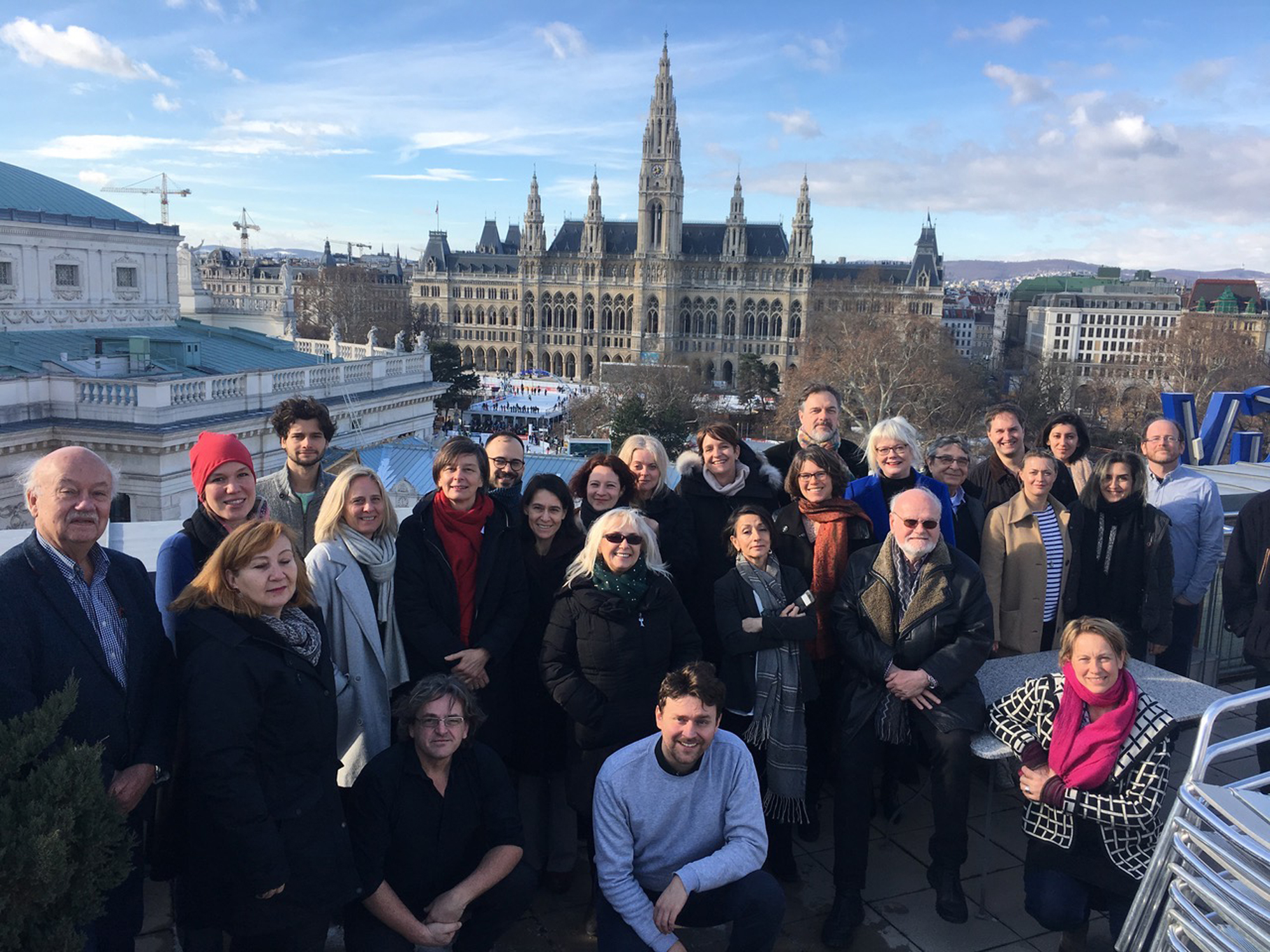 Working Conditions in film production
In collaboration with FERA (the European Federation of Film Directors) IMAGO initiated a broad, two-day conference on Working Conditions in Vienna in the last week of January.
The conference was organised in partnership with EU-XXL, and the conclusions of the conference and the views of the participating cinematographers, film directors and film workers, will be brought to EU ministers in a follow-up meeting in the EU Parliament in Brussels in early April.
Apart from cinematographers and film directors, representatives from all parts of film production participated, to hear each other's views, challenges and suggestions for solutions. Representatives from European film editors, script-writers, actors, production and costume designers, sound designers, film financing institutions, production personnel and producer's federations and more were present, (in addition to a broad representation of cinematographers and film directors from IMAGO and FERA), along with representatives from European national film unions, to discuss the serious challenges and finding the best road to an acceptable solution.
Naturally, with so many participants present who face many different challenges, a wide range of topics were brought on the table. But, the challenges all could see as the main problems are: working hours and safety on-set. A more than 10-12 hour working day is seriously influencing and strengthening other serious problems in our business: such as gender and diversity issues. Who can have children with a more than 10-12 hour working day? Who, over 50, can base their life and income on 15-17 hour days? Who can maintain the high-quality standard of their work, while avoiding heart attacks, other illnesses and divorces, and of course not least, expect safety on-set in the face of long working hours?
As we know, since the campaign "12-on/12-off" was launched in 2004, and the film Who Needs Sleep? made by Haskell Wexler ASC, which was released in 2006, little or nothing has happened.
IMAGO's philosophy is based on the firm belief that international collaboration over national borders makes us solve many of our challenges and reach our goals faster. Our philosophy is really quite simple: together we are vastly stronger.
The time has come to organise a worldwide collaborative campaign to end 15-17 hour working days. IMAGO believes we must collaborate with, not only worldwide federations or societies of colleagues, workers and artists in film production, but we must also collaborate with national unions to reach our goal.
Societies and federations do not have negotiating rights and/or the right to initiate legal actions to reach our goals should that be necessary. Many representatives of our member societies tell us the unions, that the majority of their members are members of, are fully-absent or sit completely still when it comes to the major challenges of working hours and working conditions in film production. In this respect, I say, look to Germany.
The BVK (The German Society Of Cinematographers) and their members are in the process of leaving their present union to join another union that takes their problems seriously. An example to be considered by others. A strong focus on working conditions will be one of the major priorities for IMAGO in the time to come.
IMAGO Inspiration Master Classes, Vienna
A report by Lars Petterson FSF (Swedish Society Of Cinematographers)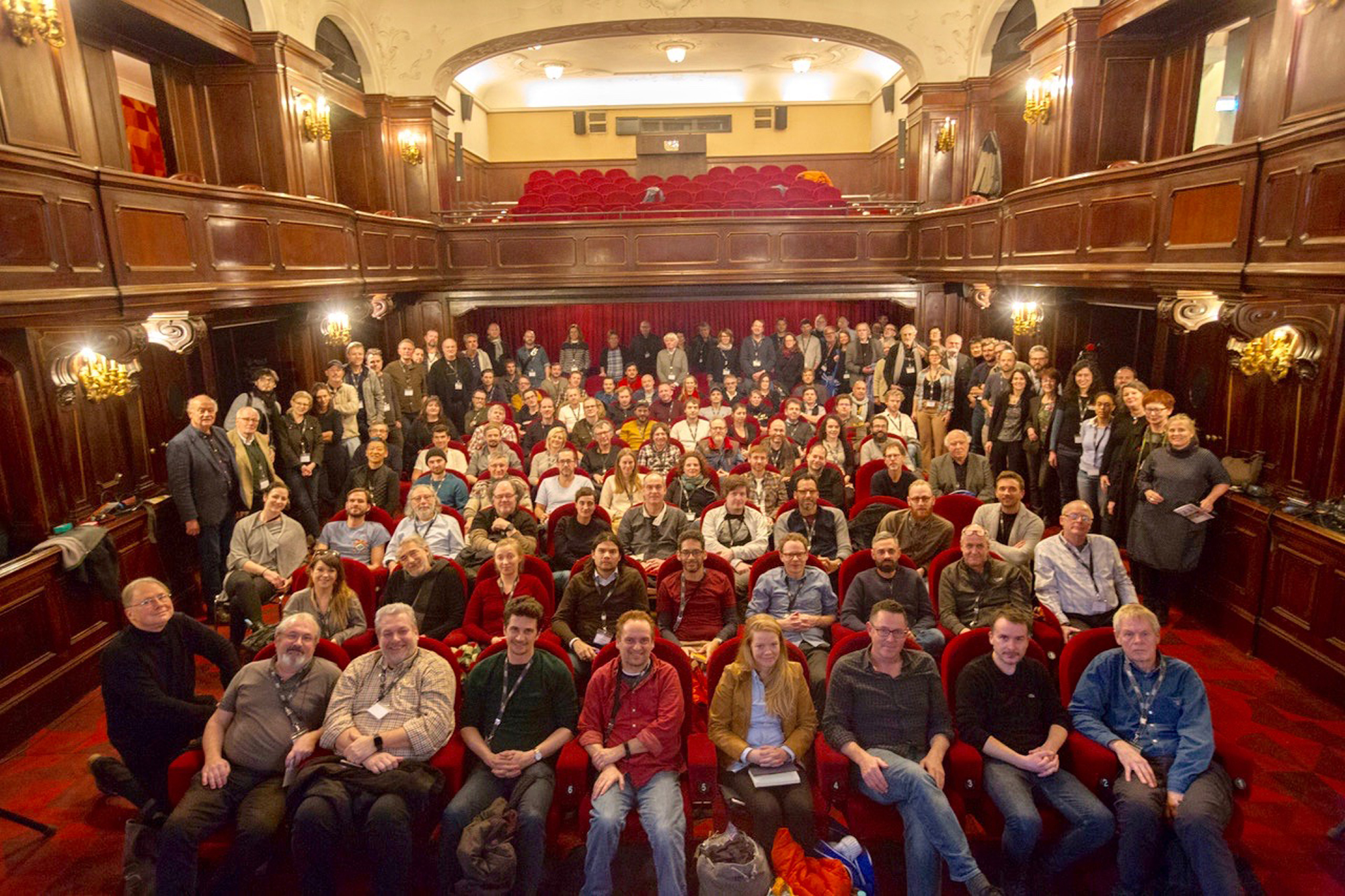 On January 25th and 27th 2019, the IMAGO Master Class Committee presented the "Inspiration" lecture event, in Vienna, Austria. With a very impressive cinematographic line-up indeed!
The guest speakers were: Barry Ackroyd BSC, Dan Laustsen DFF ASC, Maryse Alberti and Greig Fraser ACS ASC. In addition there was a screening of Claire Pijman's celebrated documentary about Robby Müller NSC ASC, and an in-depth talk with the director about her challenges in making this film.
Barry Ackroyd BSC
The Barry Ackroyd Masterclass, well-moderated by Volker Gläser, started with Barry paying warm tribute to Chris Menges BSC ASC, whom he considers to be his cinematographic mentor. Clips were shown from three seminal titles shot by Menges: The Mission (1986), The Killing Fields (1984) and Ken Loach's Kes (1969). The latter, in particular, struck a deep chord in Barry when, in his youth, he first saw it. And when, one day much later, Ken Loach asked him to shoot a feature for him, Ackroyd didn't need many seconds to make up his mind about accepting the offer.
Barry wound up shooting 12 features for Loach, one of the last being The Wind That Shakes The Barley (2006). Set in Ireland in the 1920s, Ackroyd considers this film to be Loach's masterpiece. Barry is also a big fan of shooting on celluloid film, and all titles screened during this Masterclass were originated on either 16 or 35mm film.
 Barry also has firm convictions about working conditions on a film set, explaining: "I just finished a film in the US, and we wrapped our days in time, and everyone was happy that they could go home and see their families! You can finish a day's work in 10-12 hours instead of in 15-16 hours!"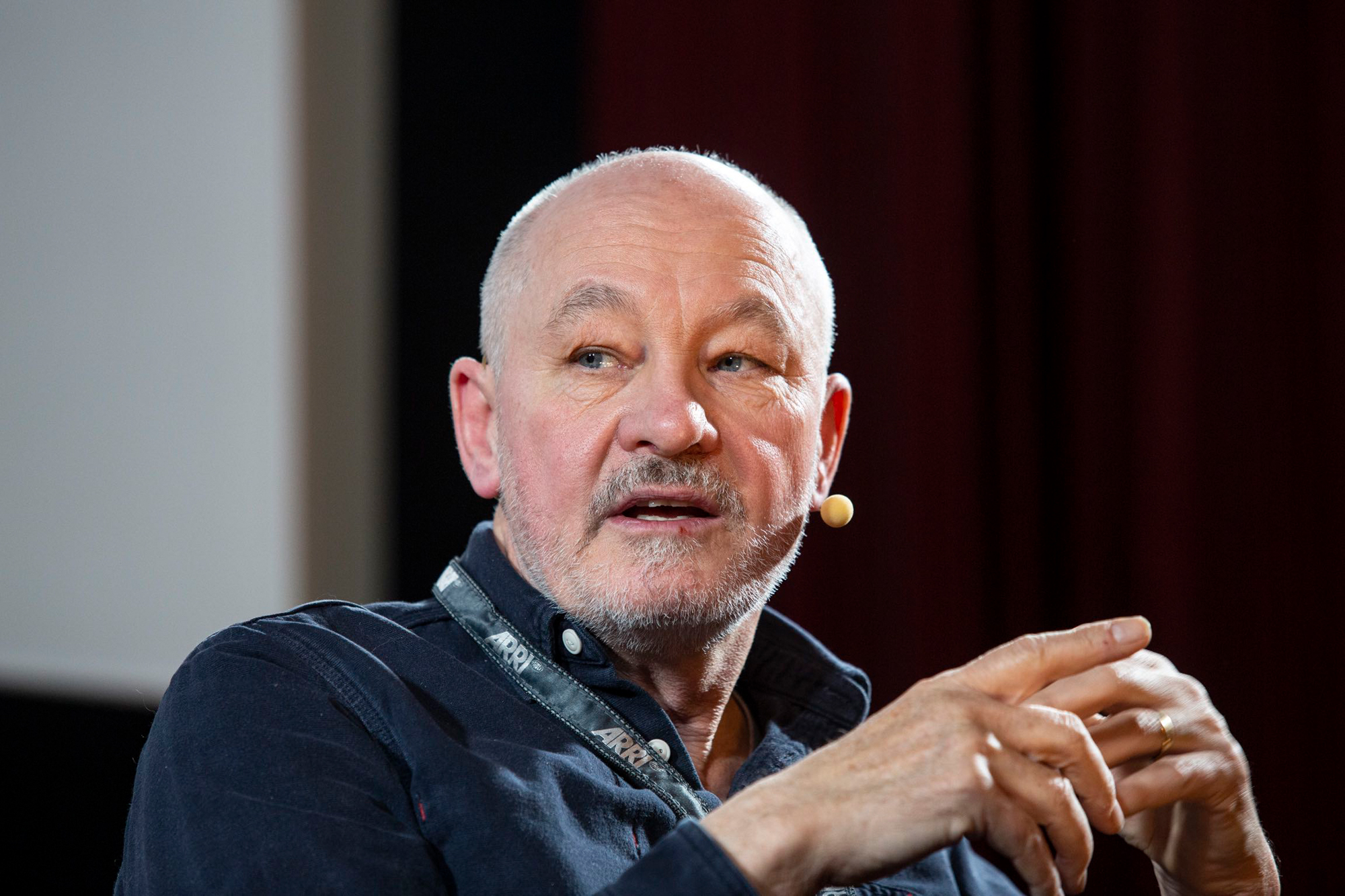 Dan Laustsen DFF ASC
The Saturday programme started off with an equally riveting Masterclass with Danish ace DP Dan Laustsen DFF ASC, conducted by Andreas Fischer Hansen who, in fact, was Laustsen's teacher at the Danish Film School.
Dan's extensive experience from American large-scale productions led to some very interesting discussions about on-set pre-lighting practices. Some of the more elaborate studio sets on John Wick II took two months to build and about equally as long to light, since getting all of the power cables in place became a major undertaking on such a big set.
Dan also made the transition from film to digital in an effortless manner and now exclusively shoots digitally, but his artistic mindset remains the same as in the old days, as he explained: "I try to get everything right in the camera, I don't shoot it clean and then play around later. My dailies look exactly like the finished product". But he also sees challenges for the present-day cinematographer, saying: "we're losing control over our images."
Dan's collaboration with Guillermo del Toro is, of course, extremely well-known, such as The Shape Of Water (2017), for which he was nominated for an Academy Award for Best Cinematography.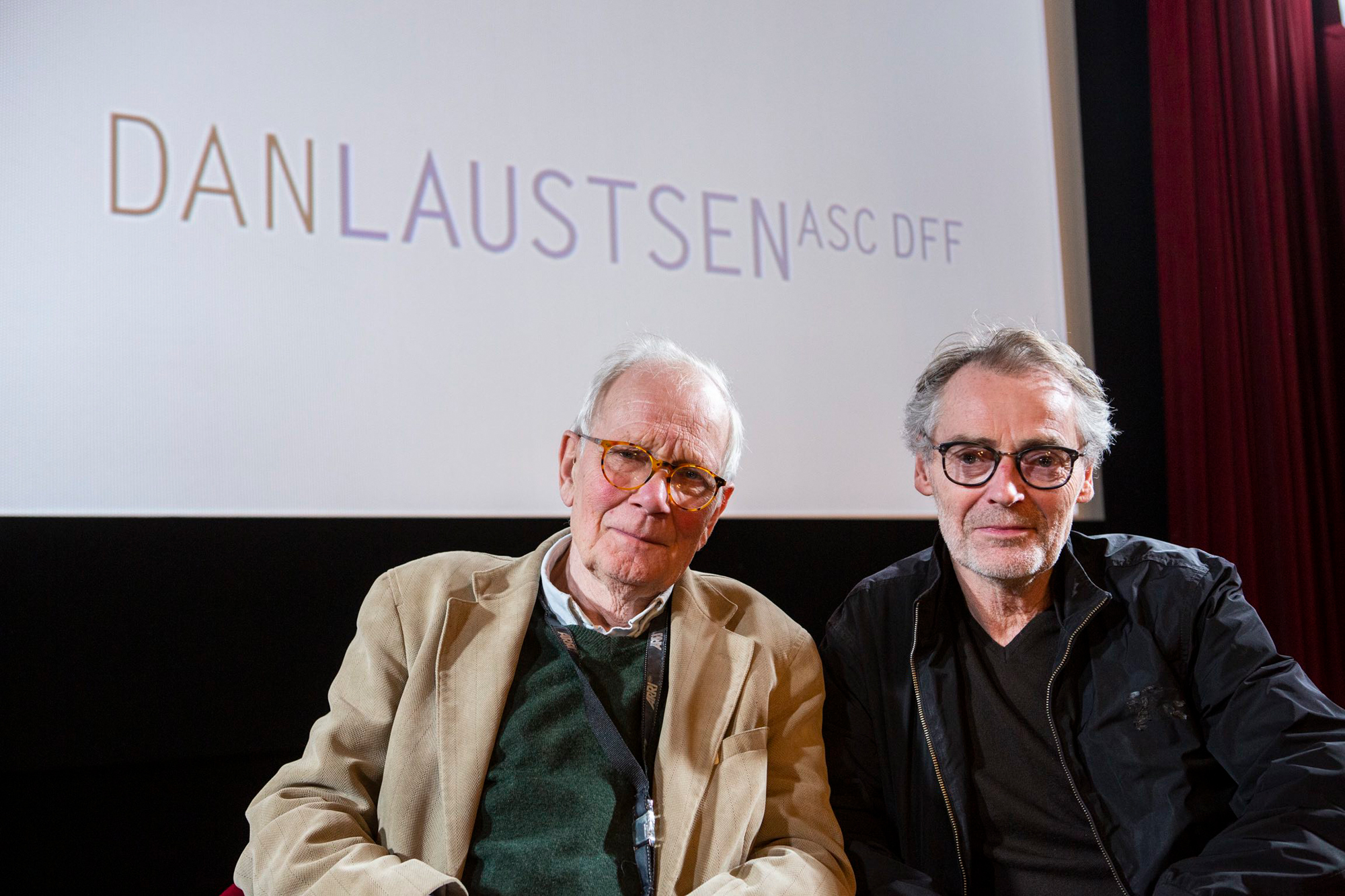 Maryse Alberti
The Sunday schedule was quite intense as it offered two Masterclasses. Claire Pijman moderated the first one, showcasing the work of cinematographer Maryse Alberti. This again, was a different brand of Masterclass, as Maryse, contrary to her own beliefs, proved to be great talking about her productions, views and challenges.
 One of the most celebrated projects Maryse has worked on is Darren Aronofsky's The Wrestler (2008), which she shot on 16mm, and for which a documentary look was a high priority. Maryse wound up shooting about 90% of the film with a 12mm lens, exercising great care not to get too close to the actors in order to avoid visual distortion.
Of course, all the wrestling in this film led to Maryse being offered to lens the boxing drama Creed (2015, dir. Ryan Coogler), which she opted to shoot on the ARRI Alexa. We were shown two clips from the film, a long Steadicam take following the main characters into a gym, as well as an almost unbearably intense fighting sequence shot in one continuous take. The footage abounded with muscular men, shouting and aggressive behaviour, and Maryse was half jokingly asked by the audience: "How can you handle this amount of testosterone on a movie set?"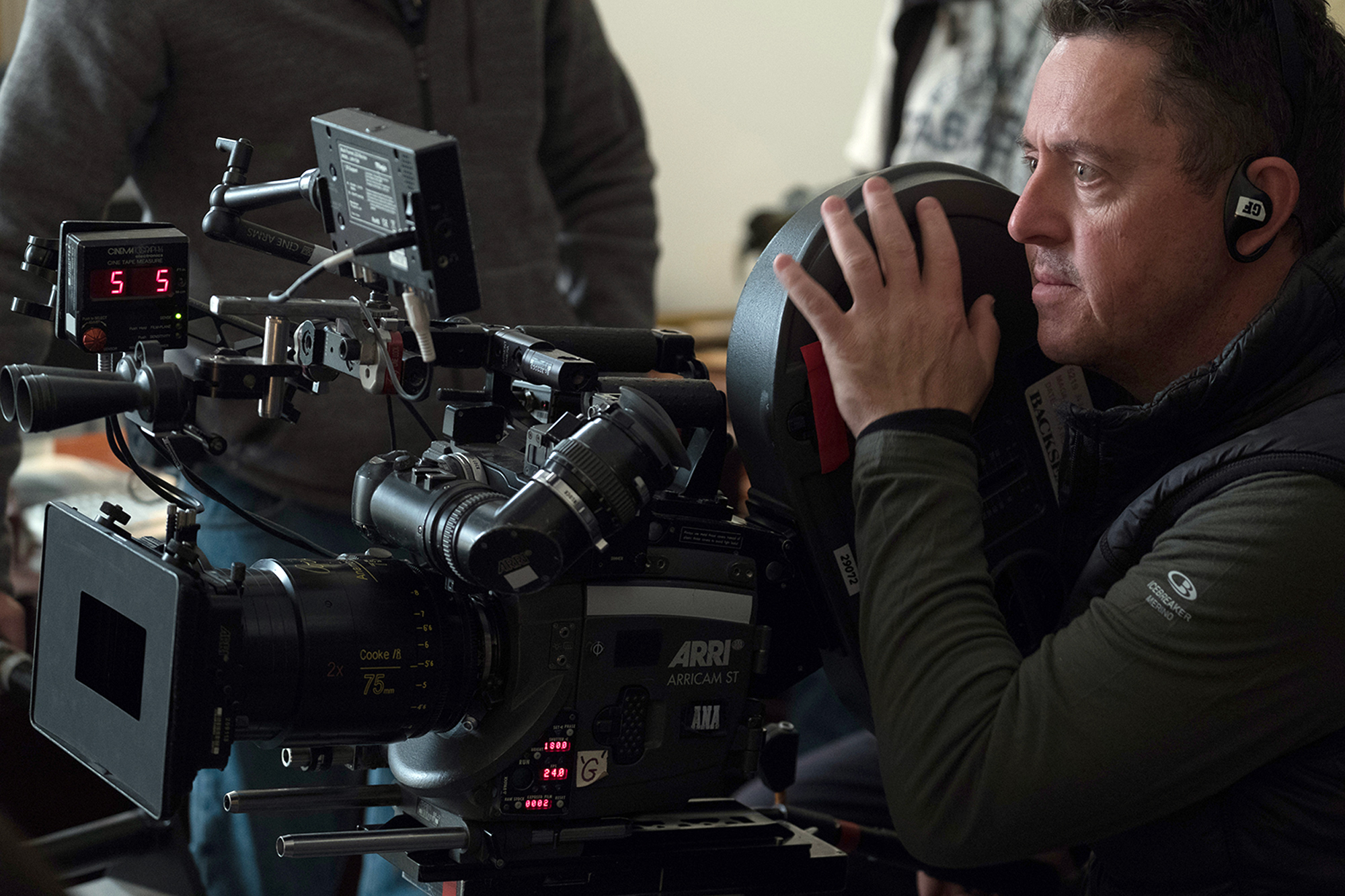 Greig Fraser ACS ASC
The Greig Fraser ACS ASC Masterclass, moderated by Benjamin B, opened with the provocative idea of "anti-inspiration"!
 Greig's work spans over titles as diverse as Let Me In (2010, dir. Matt Reeves), Killing Them Softly (2012, dir. Andrew Dominik) and Zero Dark Thirty (2012, dir. Kathryn Bigelow), as well as the Star Wars franchise blockbuster Rogue One (2016, dir. Gareth Edwards). We were shown clips from these and even more titles.
Killing Them Softly was shot on 35mm Anamorphic and Panavision lens engineer Dan Sasaki constructed a special 50mm lens with extreme bokeh for this film: it could turn a line of light poles in the background into a forest of vertical images.
 This film also features an extremely violent, but quite fascinating, sequence in which actor Ray Liotta plays a character who gets shot. Amazingly, the scene was filmed using an extreme slowmotion 35mm prism camera at something like 5000fps; its real bullets leaving the nozzle of a handgun, real glass shattering. Greig explains, "many filmmakers now are pushing for shooting it for real, and I'm big advocate for that".
 Greig is also a strong believer in karma, and has a good story to back it up. Years ago, he helped a struggling film school student by donating some unexposed Kodak 5230 stock to him. Then, when Greig was revving up to shoot Rogue One: Star Wars Story, with the Alexa 65, he wanted to base his LUT on Kodak 5230, which by then Kodak had discontinued, and he found out that there was no unexposed stock anywhere in the world. Greig then contacted his filmschool protégé, who it turns out had 50-feet of unexposed 5230 at the bottom of his fridge, under the frozen vegetables!
 At the end of the Benjamin B/Greig Fraser Masterclass, the whole audience gathered in a standing ovation to the members of the IMAGO Masterclass Committee as IMAGO president, Paul René Roestad FNF, handed over bouquets and gave a short closing speech, most succinctly summing-up the whole weekend: "We have had enough cinematographic inspiration offered here to last a lifetime!"
IMAGO's gratitude for this inspiring event goes to the IMAGO Masterclass committee and the great work done by Astrid Heubrandtner Vershuur AAC, Ron Johanson ACS, Jan Weincke DFF and Herman Vershuur NSC. Also to the sponsor partners of the event, ARRI, Leitz, K5600, Transvideo/Aaton, the Vienna Film Commission, the Austrian Association of Cinematographers, and many more, not least the organising team, lead so well by Hanne Lassl.