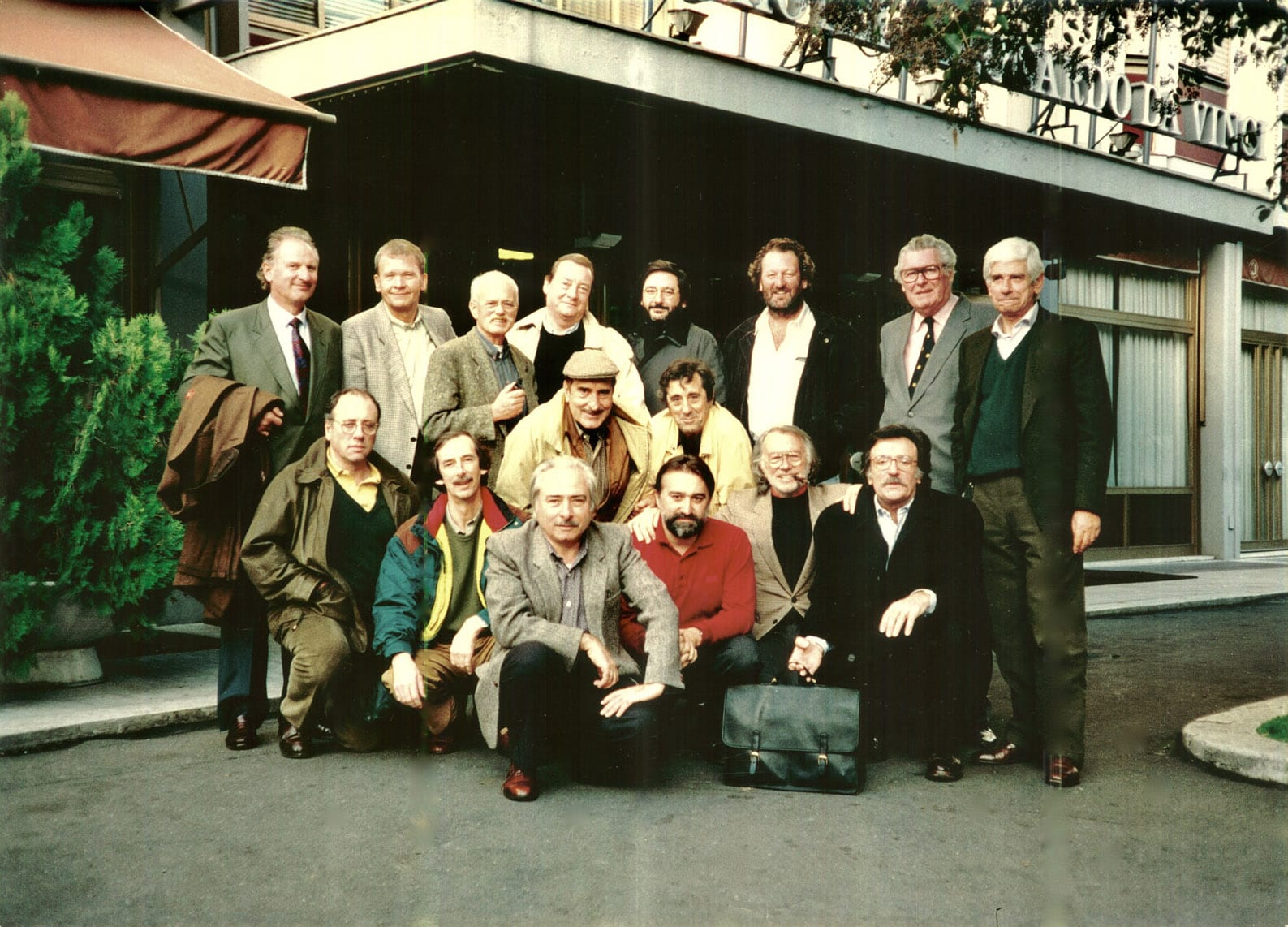 THE JOURNEY CONTINUES IN 2021
IMAGO was established in 1992 as a European Cinematographers' Federation and a platform for international cinematographers to come together to discuss and solve common technical and artistic challenges; to exchange experience and knowledge across borders.
Today, we are a family of 53 International Cinematographers´ Societies from all corners of the world, with close to 4,500 professional cinematographers united as members of IMAGO: The International Federation of Cinematographers.
Although IMAGO is not a union, we do work to improve the rights to acceptable working conditions for cinematographers and film-workers. We work with postgraduate education providers; update our members in the technology of our rapidly changing digital world, and work to achieve a focus for protecting cinematographers' authorship and intellectual property rights.
IMAGO advocates the exchange of information and knowledge with film schools to improve education for cinematography students. We also arrange international master classes, seminars and conferences focusing on technological challenges and the art of cinematography. These are just a few of our aims and activities.
However, IMAGO is so much more than this, and in so many ways it is those things that are not clearly defined, but more of a feeling. I am referring to the Spirit of Imago, which was formed in 1992. IMAGO was officially founded in Rome on 13th December 1992, inspired and initiated by Luciano Tovoli, who at that time was President of the Italian Society of Cinematographers (AIC). This was a result of agreement, following enthusiastic discussions during two meetings in the AIC headquarters in Cinecittà, Rome, between cinematographers from AIC (Italy) AFC (France), BSC (UK) and BVK (Germany).
The first of the two meetings in which Tovoli illustrated his idea of creating a European Federation of Cinematographers' Societies took place at the beginning of March 1992 in the presence of the same Luciano Tovoli and Pino Pinori for AIC/ Robert Alazraky, Carlo Varini and Armand Marco for AFC/ Harvey Harrison and Paul Beeson for BSC / Jost Vacano and Wolfgang Treu for BVK, coordinated by the AIC General Secretary Claudio Ragona. At this first meeting they decided the creation of the Federation and unanimously defined its goals and motivations.
The same group of cinematographers, with the exception of Robert Alazraki and Carlo Varini and Armand Marco for AFC, restricted in France for shooting films and substituted by Eduardo Serra from Portugal and Jacques Loiseleux and with the addition in the official BVK delegation of Peter Hassenstein and Daniele Nannuzzi for AIC, met again in Rome on the 13th of December 1992 for the second official founding meeting to confirm the creation of a European Federation of Cinematographers' Societies called IMAGO. Also present as observers were future IMAGO President Tote Trenas from Spain and Thomas Pladevall from the not yet organised AEC, plus a few other AIC members.
After this meeting the formal first registration of IMAGO took place in Paris on 28th May 1994. From there, this gathering developed a plan to create a group uniting European cinematographers, to ensure that the humanity of what we consider as our art form is always preserved; and to address many other important issues impacting our work and our lives.
So here we are at the beginning of 2021. When the ACS joined, from memory in 2008, there was a feeling that the idea of Nigel Walters BSC – the IMAGO President at the time – for IMAGO to become a global entity was simply that; an idea. The world of the cinematographer, particularly here in the Southern hemisphere, wanted to embrace Europe and this concept, which is almost complete with the arrival of the ASC in 2020. IMAGO provides a level of optimism that gives pause and allows us to reflect on what is best for the greater good.
In 2017, the first IMAGO International Awards for Cinematography were presented during a grand celebration of the art of cinematography in Helsinki, with more than 250 cinematographers and partners present. This was followed in 2019 in Belgrade, Serbia, with another successful event for members, partners, and IMAGO sponsors. The 2020 Awards ceremony – which was due to be held in Brussels – had to be cancelled at the last minute due to COVID-19 and the fact that Brussels was closing down, and our IMAGO delegates needed to leave. It was a great shame it ended in this fashion as there was much planned and we were left disappointed, with much unresolved. However, the awards themselves were sent to all the winners after the closure.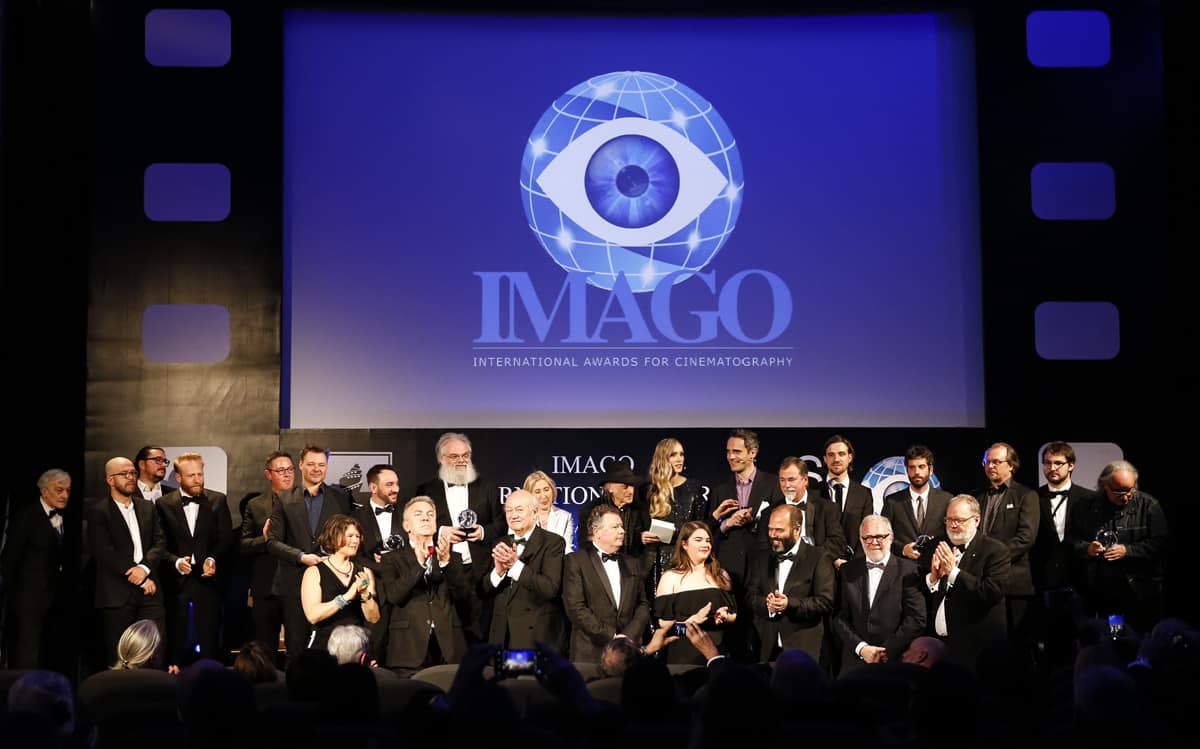 IMAGO will continue to actively participate at major events as we have done in the past. Camerimage and IMAGO, along with the Manaki Brothers Festival in Northern Macedonia and the Oslo Digital Cinema Conference and the ASC hosted Global Cinematography Summit, are valued partners in promoting the importance of the art of cinematography to the world. These are partnerships and collaborations that IMAGO intends strengthening in the years to come, starting with 2021.
The Imago Technical Committee is second to none and is co-chaired by Alex Linden FSF, Philippe Ros AFC, and David Stump ASC. It has 27 full members, two associate members and 23 corporate members. Co-Chairs, Philippe Ros AFC, Alex Linden FSF, and David Stump ASC have contributed the following:
"Paradoxically, the pandemic has enabled more filmmakers, associate and corporate members to join Imago's Technical Committee (ITC). Due to the strong impact of COVID-19 on the industry, the ITC decided not to work on the first results of the survey: the "requests to manufacturers" launched two years ago, but on the "list of terms". The weekly meetings share a diagram called "Photon Path" which brings together all the words that cinematographers, 1st ACs, DITs, and colourists use daily. Finding a common language becomes an urgent task in these times of international co-productions to avoid wasting time and money. Regarding the ITC's focus on digital texture, the ITC is proud to announce that after having asked Sony to give sharpness controls on the cameras, this autumn, the Japanese company finally provided it on its recording formats. As soon as it is possible to travel more easily, the ITC will launch tests to show the importance of this parameter. The ITC will have at the end of this year all major camera, optics manufacturers and grading software companies."
The Authorship Committee, led by Imago member Argyris Theos GSC provided the following: The Imago Authorship Committee is the child of IMAGO's founder, Luciano Tovoli AIC ASC, who chaired it until summer 2020. The Committee works towards many goals, notably:
The international acceptance of the cinematographer as the author of his/her work with any cinematic and/or audiovisual work.
The cinematographers' right to exercise all authorship rights, according to art. 27(2) of the Universal Declaration of Human Rights:"Everyone has the right to the protection of the moral and material interests resulting from any scientific, literary or artistic production of which he is the author."
Of special interest regarding the cinematographers' moral rights, is the right to color grade our work. We find this to comply with Article 6bis (1) of the Berne Convention, that quotes:"Independently of the author's economic rights, and even after the transfer of the said rights, the author shall have the right to claim authorship of the work and to object to any distortion, mutilation or other modification of, or other derogatory action in relation to, the said work, which would be prejudicial to his honour or reputation".
Currently the Committee focuses on collecting authorship data from the member Societies, to focus on our common denominator, allocate best practices and disseminating them to all.
Prof. Kurt Brazda said: "The IMAGO Working Conditions Committee deals with the steadily growing pressure on film workers. In our world, determined by brutal economics, the struggle for fair pay has become a crucial task for an international professional association like IMAGO. The focus is on the work and life conditions as well as the exploitation, dissemination, and marketing of our artistic work. That is why IMAGO has two committees that also act on an international level.
"12 to 14 hours of working time a day are already a reality in many countries, with the duration of production times being steadily reduced. The result is a sharp and worrying increase in physical and mental illnesses and premature mortality among filmmakers, as a recent Austrian study has found. The shortening of the shooting time and extension of working hours are justified by the industry as necessary to avoid reductions of competitive margins. This is unacceptable, considering the annual turnover of only the European audiovisual market is the incredible sum of more than 90 billion Euros. It is expected to grow to 150 billion by 2023."
I am an idealist who finds great comfort in communication and collaboration with others. We are all unique in our own way, with diverse skills and ideas, but IMAGO brings us together on a sound foundation under a solid roof.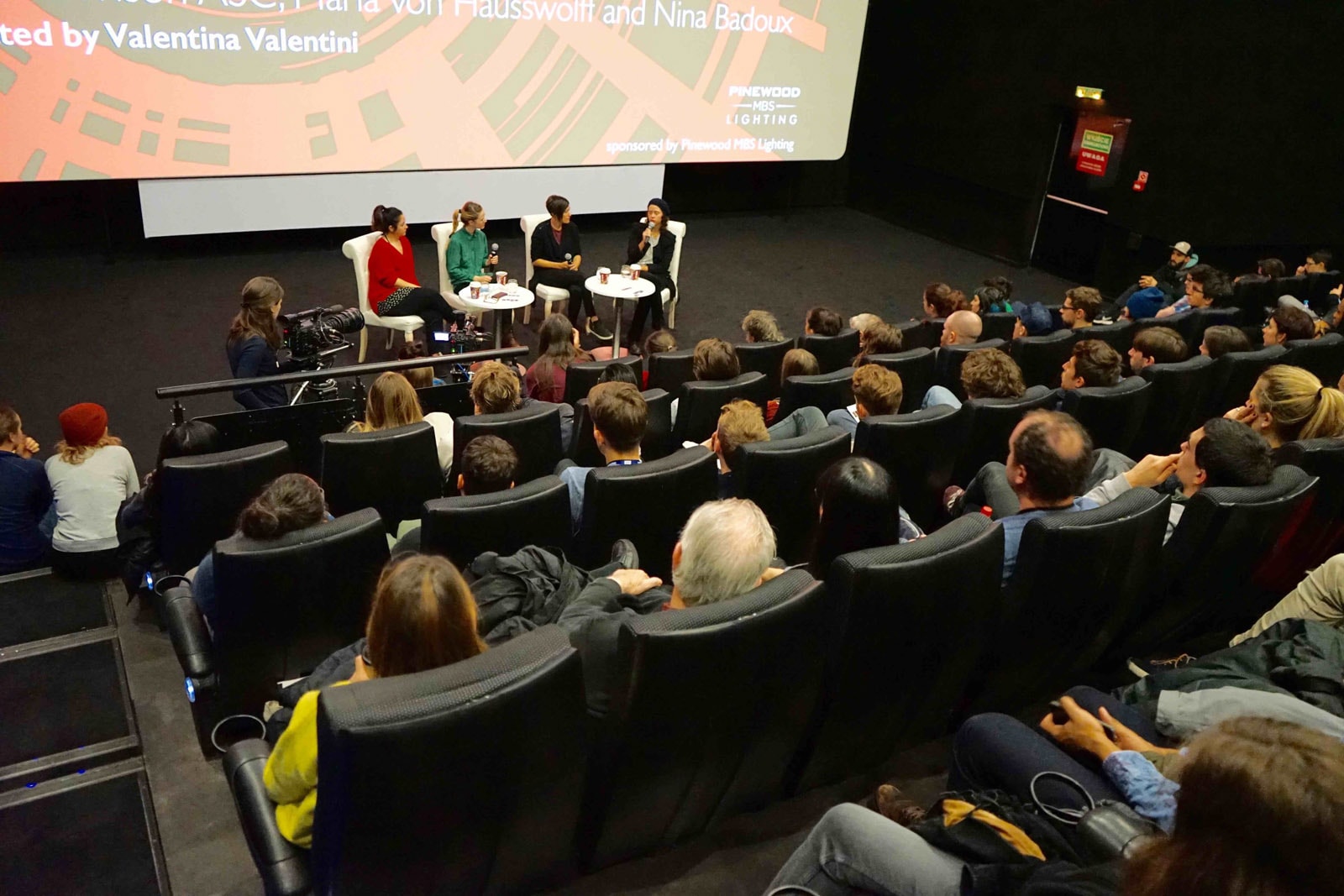 IMAGO believes strongly in protocols for diversity and inclusion. With the guidance of our Committee, under the leadership of Elen Lotman ESC and Nina Kellgren BSC, we have created an environment for discussions at Camerimage and other forums. This year's fully online Camerimage festival included, among other IMAGO presentations and roundtables, our Diversity and Inclusion Committee roundtable, co-organised with Digital Orchard Foundation, focusing on mid-career challenges that underrepresented cinematographers face everywhere. Our D&I Committee has exciting plans for the 2021 Camerimage festival, hopefully both live and digital, because the hybrid model will provide a greater access to our initiatives to all cinematographers.
I believe that, like so many of our IMAGO members, I am an idealist who finds great comfort in communication and collaboration with others. We are all unique in our own way, with diverse skills and ideas, but IMAGO brings us together on a sound foundation under a solid roof. We encourage and foster respect across genders and to individuals as we are all cinematographers with a thirst for knowledge and human contact. We are inclusive and make every endeavour to see each person's point of view and understand their hopes of a better time for all.
As it currently stands, I am acting as the Interim Chair of IMAGO. There was a great deal of confusion surrounding the IAGA in Brussels in March 2020, with meetings curtailed due to rapidly escalating COVID-19 and many important agenda items were not discussed. Kees van Oostrum was elected as the new IMAGO President but some months later he decided to stand down. I was asked by the current Board of IMAGO to steer the ship during a very challenging time. I requested to be appointed as Interim Chair.
Our IMAGO sponsors are hugely important to us and to our continued growth. We will be undertaking to provide our sponsors with a more positive approach, and we will always encourage our sponsors to collaborate and become more active partners with us. Without our sponsors, we would not have the capacity to provide our members with their current benefits. Also, don't think for one second that IMAGO will stop involving our members, sponsors and supporters during this "interim period". Quite the opposite as we plan to be part of Camerimage 21, Manaki 21, Oslo Digital Cinema Conference, LA Cine Gear Expo, Le Giornate della Luce / The days of Light Festival and potentially BSC EXPO, along with other domestic events among our member countries.
Our IMAGO Technical Committee continue to raise the bar and they and the IMAGO Board are in discussions with Camerimage about the new European Film Centre in Torun. The current Board have asked Oli Parry to become our dedicated IMAGO sponsorship manager to increase the awareness of our sponsors and their importance to us. We have commenced work in revising the IMAGO Statutes and the very important Statutes Committee have had their first meeting, but have a long way to go to complete this important work. I cannot emphasise strongly enough that all members will be updated and more importantly fully included as the process continues.
My stewardship role of IMAGO is a great honour, particularly to carry on the work of previous Presidents and to offer alternatives is very rewarding. The Board are working towards emphasising the ideals and the future direction for IMAGO and are fully committed to listening to the thoughts, ideas, and opinions of our enthusiastic member countries along with our IMAGO sponsors to guide our future strategy, while striving to be an advocacy to our industry and its practitioners, and to reignite the true Spirit of Imago.
My thanks to Luciano Tovoli AIC ASC, Elen Lotman ESC, Paul Rene Roestad DFF for their contribution to this article.
For updates on all IMAGO activities, please register for the IMAGO newsletter at www.imago.org
BY: Ron Johanson OAM ACS, INTERIM CHAIR, IMAGO