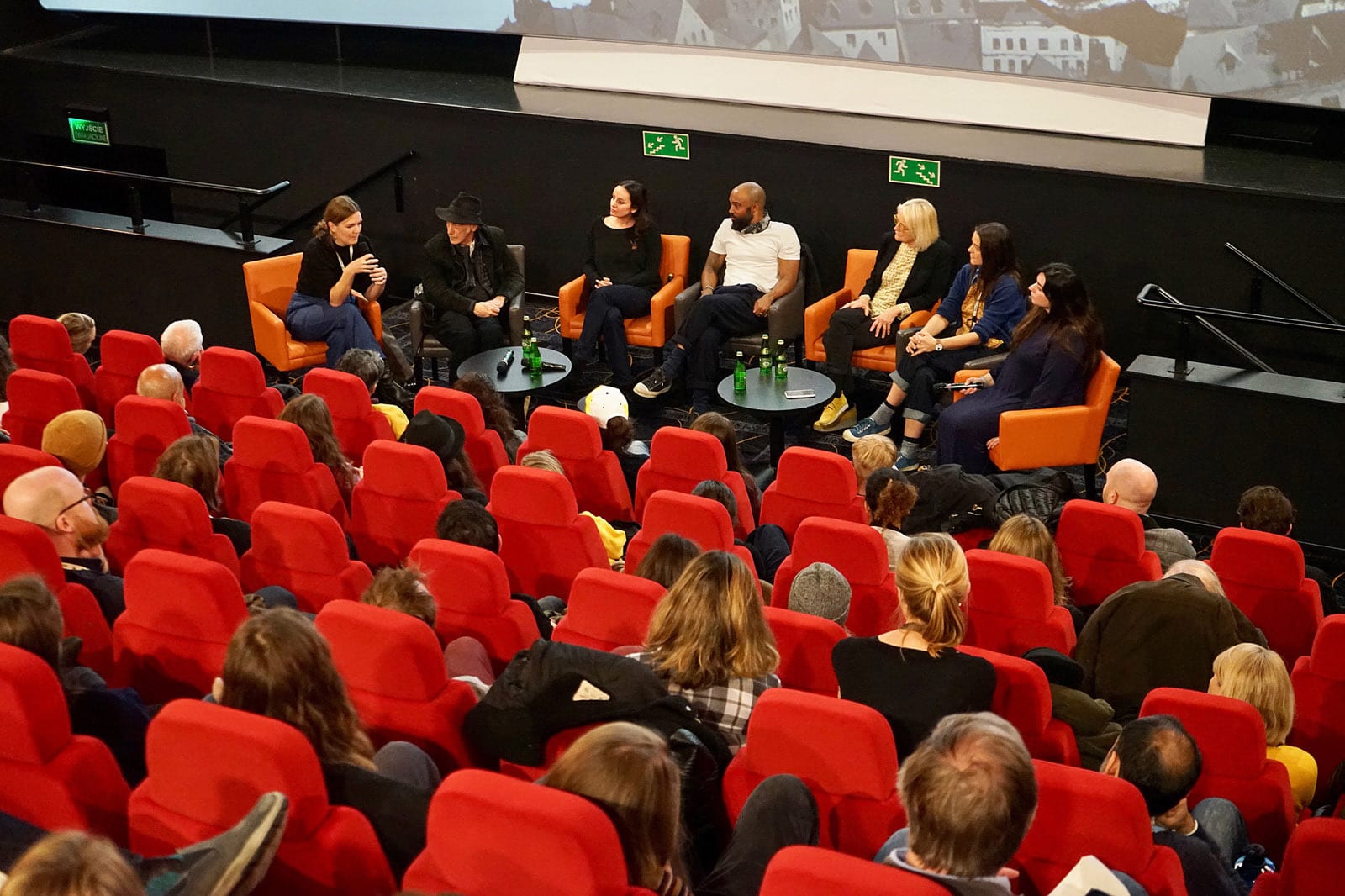 MARKING CHANGE
In 2016, at one of the first meetings of a newly elected IMAGO Board, Nina Kellgren BSC proposed an additional committee to start tackling the lack of diversity within cinematography.
The IMAGO Diversity and Inclusion Committee was established, with Elen Lotman ESC and Kellgren as Co-Chairs. Co-incidentally, the ASC Vision Committee was also established in 2016, as were illuminatrix and multiple other groups with a similar goal. The time was ripe for a bigger change.
Subsequent years since the formation of the IMAGO D&I Committee have brought many grassroots viral actions, which all signal that humanity at large is ready for a change. But, for more experienced changemakers, a question may arise – why would this time be different to any other time of civic awakening? Nina Kellgren BSC – the most prolific female cinematographer in UK film history, according to the BFI – has seen the industry take steps forward in the past, working in the 1980s with more diverse crews in the early days of Channel 4 and with director Isaac Julien CBE. "Such crew changes were neither inevitable nor straightforward and subsequently many emerging diverse cinematographers found themselves stalled at a certain level of work, unable to progress and became discouraged," she says.
As the IMAGO D&I Committee reflects on five years of work and the D&I events at Camerimage, it is examining how change happens and what works. When asking why this time would be different to any other time of change that many female and other minority cinematographers have experienced, the answer is globalisation. "Humanity has never been so interconnected globally with the viral explosions of #metoo movement, BLM movement, and Fridays for Climate, all showing us that in the future no-one, no-where can say about no-thing that it is not my problem," says Lotman. "Everything is everybody's problem in a global world and the ones who fail to understand the gravity of the change will notice how the non-problem suddenly arrives in their backyard, be it in the form of climate change, change of human migration or change of established cultural norms.
"So, if the time is now, the change will come and will be big, because we have fully entered an era of globalised humanity. IMAGO is perfectly placed as the international federation of cinematographers' societies. It is the only global organisation in the field, and with over 50 member countries, it can inspire the industry and communicate information in a continuous way."
The change has been created and it is happening. Now we see our position as an initiative that can spread the change.

Elen Lotman ESC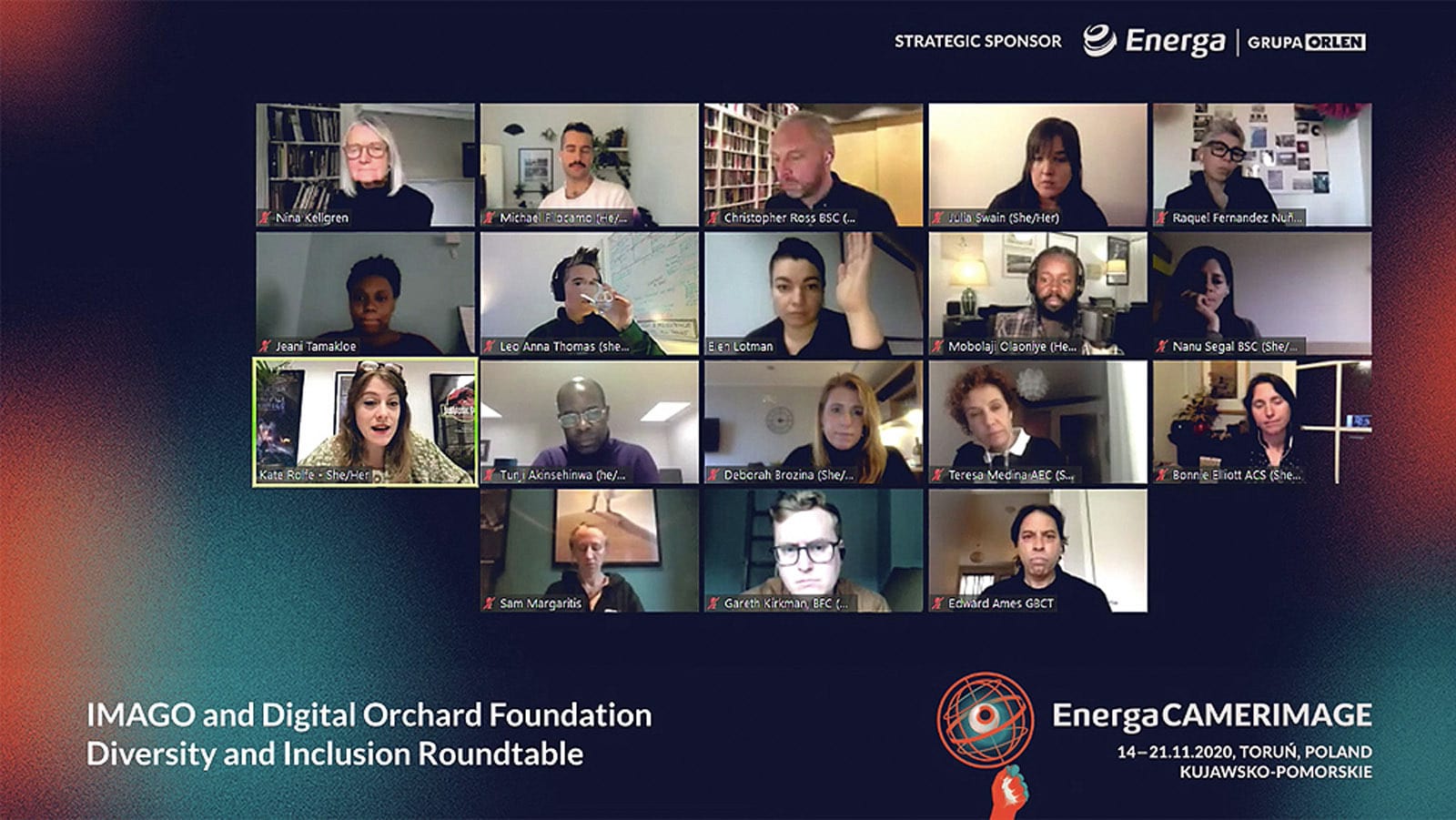 The D&I Committee was established with the notion that cinema and cinematography are too influential not to reflect the diverse society we live in, on every level. "The Committee aims to address the striking historical lack of diversity in cinematography internationally, the impact of which represents inequities of gender, race, ethnicity, and other discouraged and marginalised groups. Our goal was and is to spread the change and ultimately to make ourselves redundant," says Kellgren.
There are many excellent international actions, initiatives, training schemes and organisations working to encourage and support under-represented groups, create access, and diversify the face of cinematography, both within the Societies and in collectives and platforms such as illuminatrix (UK), Sporas (US), The Hue list (UK), Cinematographinnen (Germany), Apertura (Mexico), The International Collective of Female Cinematographers (ICFC), DAFB (Brazil). These offer excellent models of how to increase the visibility of diversity in cinematography and how to tackle unconscious bias. There are also many cinematographers' societies that have a Diversity and Inclusion Committee or an equivalent. For example, the ACS's Diversity, Inclusion and Reconciliation (formerly known as the Women's Advisory Panel).
IMAGO D&I Committee is celebrating its five-year anniversary with a process of re-modelling its structure. "The aim is to be more effective and fit for purpose in the online world of 2021, with more open and accessible communication which will work as an information sharing platform and as a resource, an information and inspiration network," explains Kellgren.
The D&I committee currently has two co-chairs and active members from 17 different countries, and the list is ever-expanding – Chile, Spain, NZ, Australia, Estonia, UK, Mexico, Austria, Sweden, Germany, Denmark, Netherlands, Belgium, Russia, Argentina, USA, Bulgaria. It is also talking with the ASC Vision Committee, Co-Chairs John Simmons and Cynthia Pusheck, about future collaborations. At the Committee's last virtual Camerimage event it partnered with Digital Orchard Foundation and it is preparing for an exciting exhibition at Camerimage 2021 to celebrate the change.
"We, in the IMAGO D&I Committee, at our five-year anniversary, realise we don't need to create the change anymore. The change has been created and it is happening. Now we see our position as an initiative that can spread the change," says Lotman.
"Spread the change with us. Cinematography is no different from anything else in our society and the people who have the immense privilege to spend their lives telling stories through moving images should be as diverse as the society whose stories they are telling and to whom they are telling them."
For updates on all IMAGO activities, please register for the IMAGO newsletter at www.imago.org
BY: NINA KELLGREN BSC and ELEN LOTMAN ESC, Co-Chairs, IMAGO Diversity and Inclusion Committee