Whodunnit?
Dick Pope BSC / Motherless Brooklyn

Whodunnit?
Dick Pope BSC / Motherless Brooklyn

WANT TO READ IT ALL?
Below is only a teaser, and the full interview can be found in the November 2019 issue (96) of British Cinematographer magazine.
If you purchase a year's digital subscription from just £30, or a year's all-inclusive subscription from just £64, you can read the interview in Issue 96 by clicking HERE. You will also receive access to the rest of our extensive back catalogue.
Set against the backdrop of New York in the late 1950s, the gritty, noir-esque, and malevolent drama, Motherless Brooklyn, follows Lionel Essrog, a lonely private detective afflicted with Tourette's Syndrome, as he gamely ventures to solve the murder of his mentor and only friend, Frank Minna, at the hands of unidentified mobsters.
Lionel is certain that Frank's killing was down to him being on the brink of exposing corruption at New York's City Hall and a conspiracy to ethnically-cleanse minorities from areas ripe for financially-rewarding redevelopment. Despite his obsessive-compulsive tendencies, which isolate him from most of the world, Lionel is bestowed with a superb intellect. His investigations into the mystery propel him into contact with a discontented local who knows inside secrets, a shrewd and well-connected neighbourhood agitator and, ultimately, to a ruthless politician with immense governmental power and the dark forces plotting the future landscape of New York City.
The Warner Brothers' film was written, produced and directed by Edward Norton, based on the 1999 novel of the same name by Jonathan Lethem, and is a project he had been developing for the screen pretty much since the book's original publication. It also represents Norton's second film as both director and star, following the well-received Keeping The Faith (2000, DP Anastas N. Michos).
Along with helming the action, Norton also stars in Motherless Brooklyn as Lionel, along with a host of A-list Hollywood stars including Bruce Willis, Gugu Mbatha-Raw, Bobby Cannavale, Cherry Jones, Alec Baldwin and Willem Dafoe. The film features a stirring soundtrack, including the song, "Daily Battles", written by Radiohead frontman Thom Yorke.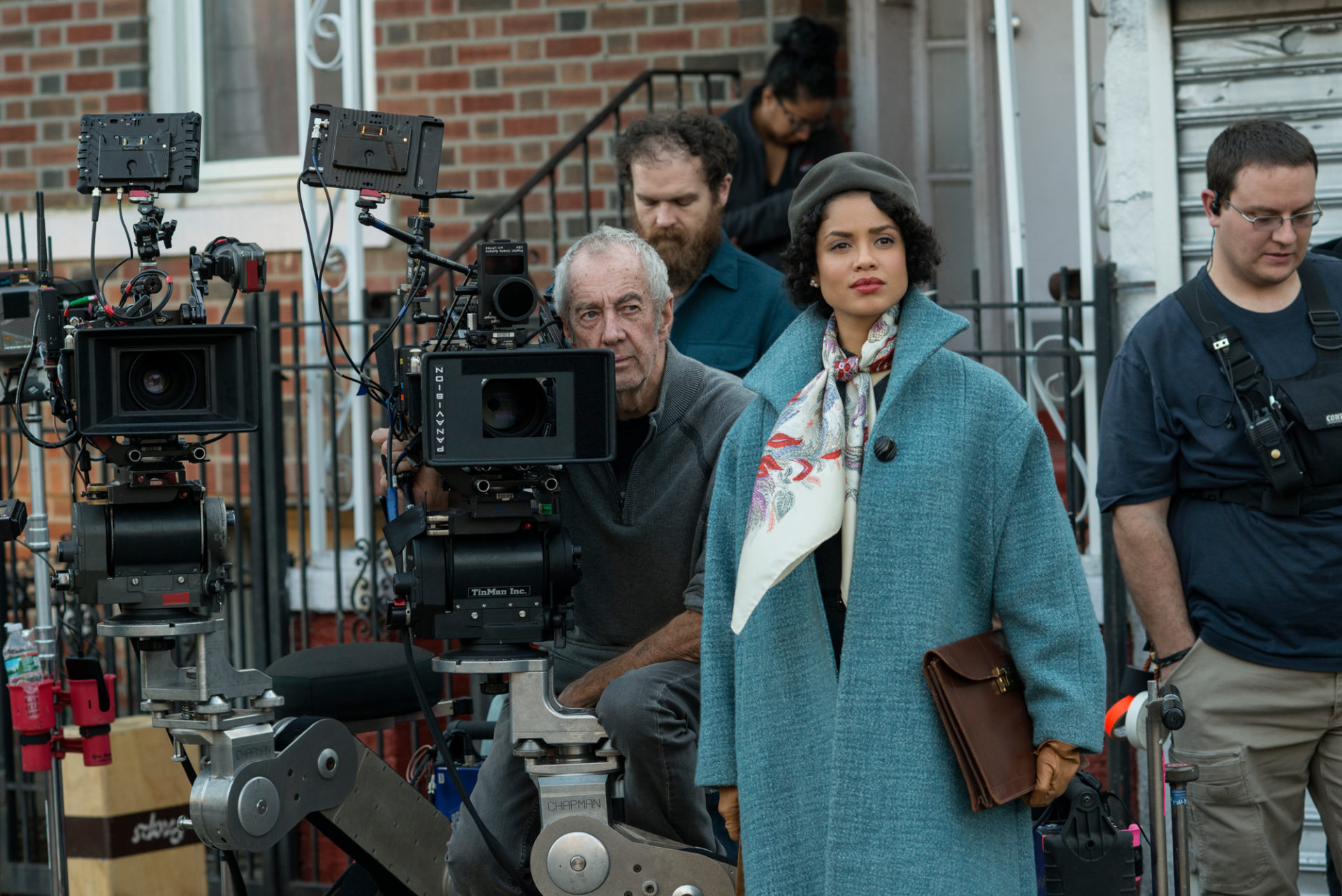 Cinematographic duties on the superlatively distinctive drama came under the auspices of British cinematographer Dick Pope BSC, a frequent collaborator with director Mike Leigh. Amongst many awards for his work, Pope has twice been nominated for an Academy Award, for The Illusionist, (2006, dir. Neil Burger) starring Norton, and Leigh's Mr. Turner (2014).
"I first met Edward as an actor on The Illusionist," says Pope. "We got on really well during production and he very much liked my cinematography on the film." Pope took home the Camerimage 2006 Silver Frog for his work on that film, and was subsequently nominated for the 2007 Oscar and BAFTA Awards.
"After that we stayed in touch and I was absolutely delighted when, about three years ago, he offered me the challenge of shooting a noir-esque thriller, set in New York in the late 1950s, which he had been working on for the best part of 20 years. He sent me the script for Motherless Brooklyn, together with a wonderful look book of his ideas, which made for great reading. It was immediately clear that he had very specific ideas and singular vision of how he wanted his movie to look."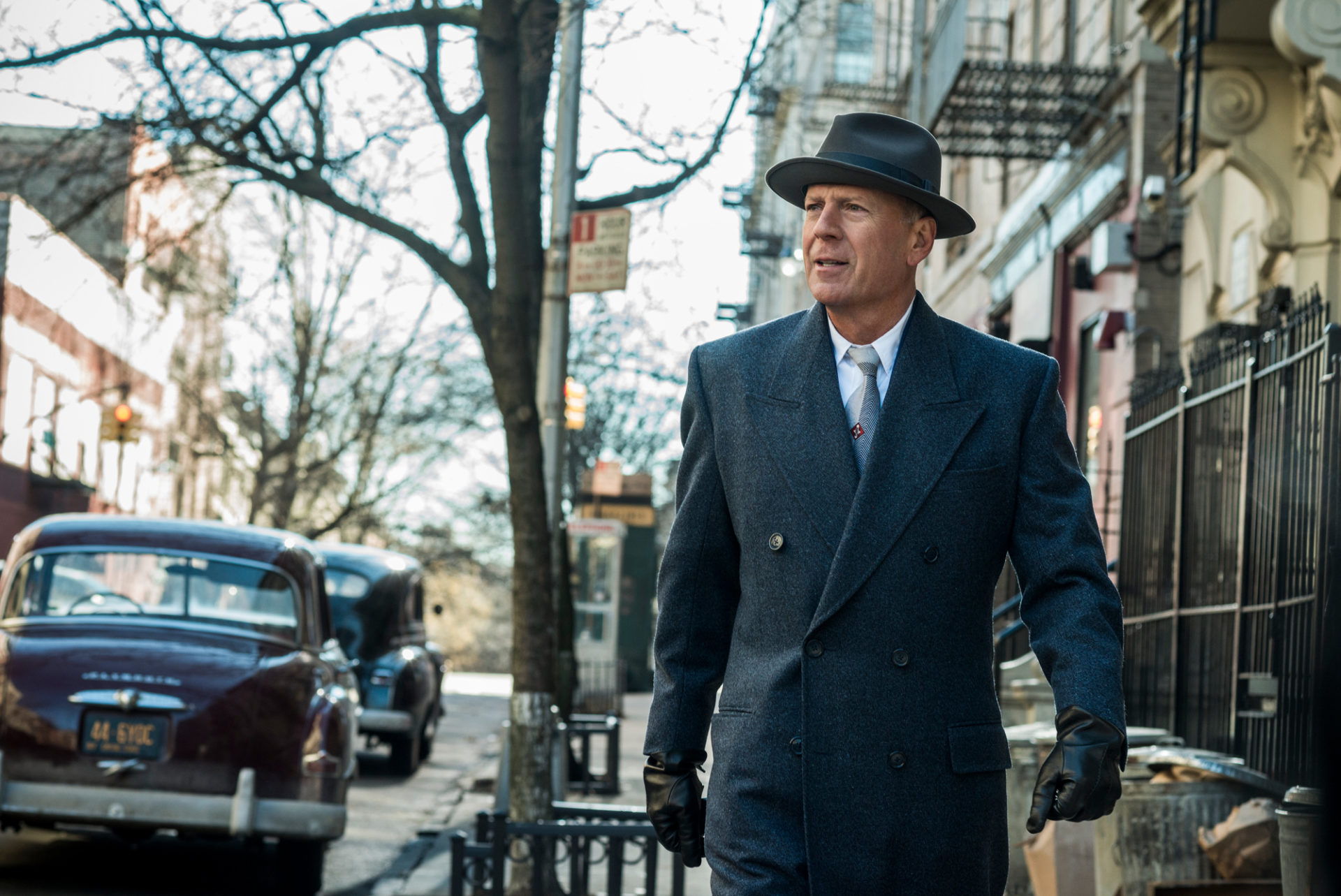 Towards the end of 2017, whilst shooting in Malawi on The Boy Who Harnessed The Wind (2019, dir. Chiwetel Ejiofor), Pope received a telephone call from Norton saying the project was green-lit. On completion of his duties in sun-baked south-east Africa, he headed straight to the winter-depths of Manhattan to commence prep with Norton.
"Soon after arriving in New York, and during the Christmas holiday hiatus, I went to Edward's apartment every day for a week, and we spent the time together going through the entire script in detail". Pope says he was enamored with the intensity of Norton's personal vision-and his desire to imbue each frame with a painterly lushness. "He wanted the patina of old cinema, but without feeling like it had a treatment," notes Pope.
Recalling those initial conversations, and the contents of Norton's original look book, Pope says the visual aesthetic for the film was inspired by, "a plethora of wonderful images - photographs and paintings - of New York in the 1940s and '50s, such as the work of Saul Leiter, Vivian Maier and Robert Frank. Edward also had many archive press photos, plus uncredited stills, of the Harlem and Brooklyn boroughs, as well as landmarks like Brooklyn Bridge and the original Penn Railroad Station before it was torn down in 1963. The stills of Penn Station in particular were a great source of inspiration in the way I approached its lighting when we recreated it."
Paintings, such as Edward Hopper's 1942 Nighthawks, were also evocative of what Norton wanted to achieve, "desaturated browns, greens and reds, shadows and darkness, reflections, negative space and the sensation of Lionel's loneliness and isolation. Noir was to be a big element in the look."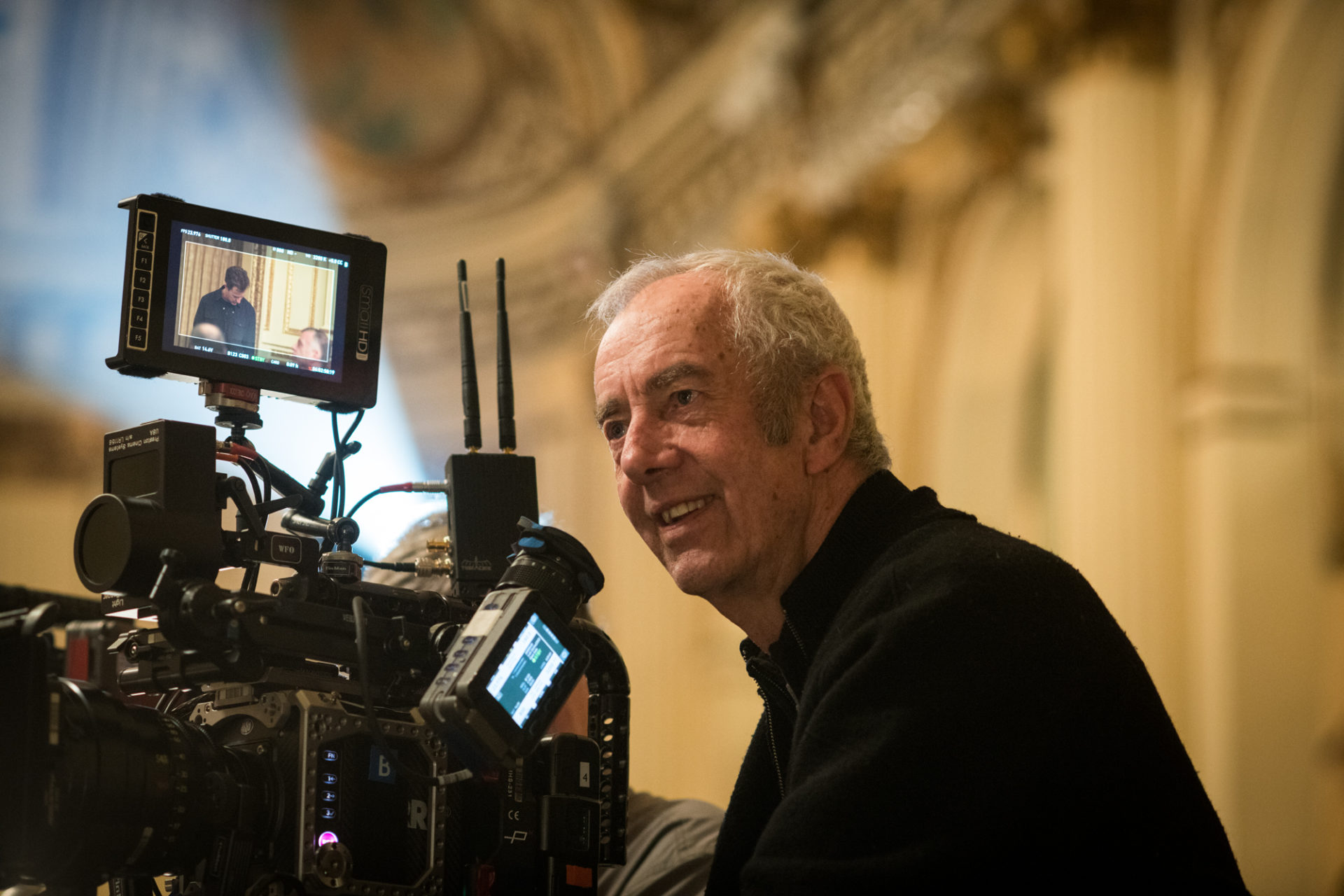 "The Wendy is one of the best-ever invented, and so much better for what we wanted to achieve. After a lot of searching, [Gaffer William Newell] eventually salvaged an abandoned Wendy lamp from the backroom of a lighting rental house, and rebuilt it for me. That light came with me on all of the night exteriors, and it really was my key light for all of those scenes"
- Dick Pope BSC
Principal photography on Motherless Brooklyn took place over the course of 46 days, between February and April 2018 at a wide range of carefully-chosen period interior and exterior locations around Manhattan, Harlem and Brooklyn, along with Washington Square Park, vintage subway cars in The New York Transit Museum, New York Public Library, The Plaza Hotel and even City Hall.
"Edward is very New York. His knowledge of the city and connections meant we had access to so many amazing historic places and institutions," says Pope.
Along with the location work, a number of sets were constructed at Gold Coast Stages, Long Island, including Lionel's flat that had Brooklyn Bridge pictured in the background, Penn Station, and a New York brownstone building exterior with fire escapes for the film's denouement. Also, due to the inclement winter weather, and for complete control, many of the movie's car scenes were shot on the stages too.
Pope's crew included Craig Haagensen as A-camera operator, with Eric and Tyler Swanek working as first and second ACs respectively. Pope operated B-camera with the support of Bobby and Justin Mancuso as his first and second ACs. His gaffer was William Newell, with David Stern heading the grip team, and Patrick Cecilian performing on-set grading and data wrangling services as DIT.
"People told me that I had one of the very best teams in New York, and so it proved," Pope enthuses. "They were all incredibly professional, resourceful and helped to make my experience very positive. Craig, in particular, had the most amazing knack of being able to operate a fluid head with one hand, whilst holding the detached Alexa camera viewfinder to his eye in the other. I had never seen this before, and it was seriously impressive watching him work like this in tight spaces, especially in cars, creating even the most difficult of panning shots."
He also adds, "Although we had to be very careful and specific as to where we pointed the camera, there was still a lot clean-up work needed in post to take away any modernity, and replace it with something suitable from the era. Our VFX supervisor, Mark Russell, did an amazing job in this respect, as well as recreating Penn Station and seamlessly composting the backplates, for such things as our car work, which were shot at a much later date during the editorial part of the process.
"And, I have to thank our tremendously talented production designer, Beth Mickle, too. What she gave me to photograph, in terms of the build, dressing and décor on our many different sets and locations, was wonderful."
READ IT ALL
The full interview can be found in the November 2019 issue (96) of British Cinematographer magazine.
If you purchase a year's digital subscription from just £30, or a year's all-inclusive subscription from just £64, you can read the interview in Issue 96 by clicking HERE. You will also receive access to the rest of our extensive back catalogue.