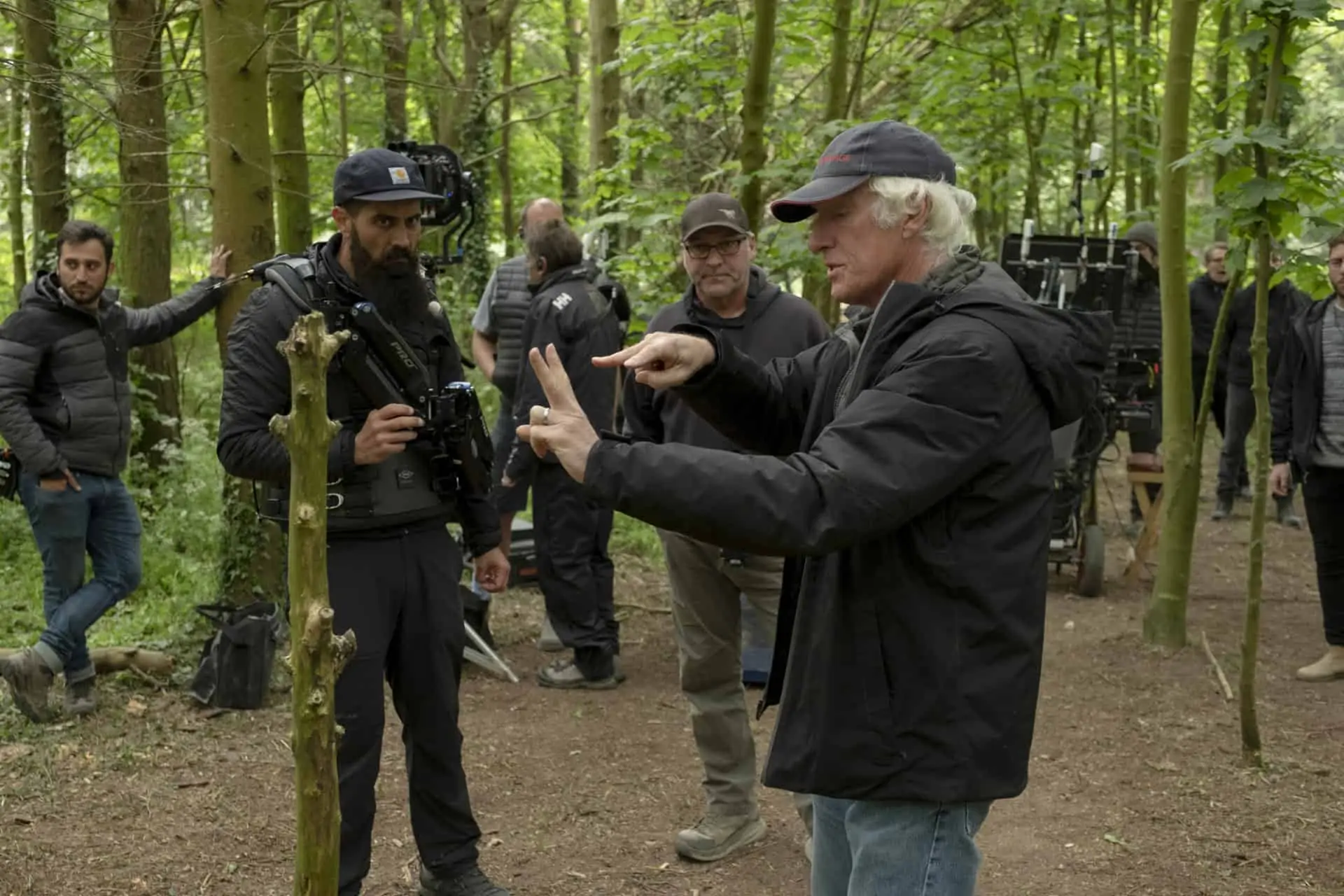 BSC member Roger Deakins CBE BSC ASC is amongst five nominees named for the 'Cinematography' award at the 2020 EE British Academy Film Awards, taking place on Sunday 2nd February.
Deakins is a contender for the award for his work on 1917 and the nomination adds to his selection for contention in the 34th ASC Awards. He will compete against Phedon Papamichael ASC GSC for Ford v Ferrari, Rodrigo Prieto ASC AMC for The Irishman, Jarin Blaschke for The Lighthouse and 2019 Camerimage 'Golden Frog' winner – Lawrence Sher ASC's Joker.
The BAFTA nominations match four of the selections made for the 34th ASC Awards for Outstanding Achievement which were announced recently, with the exception of Robert Richardson ASC's Once Upon A Time In Hollywood in place of Blaschke.
Deakins's BAFTA nomination is one of nine in total for 1917, whilst Sher is one of a high-11 picks for Joker, and there are 10 for The Irishman and three for Ford vs Ferrari. Blaschke is The Lighthouse's sole nominee.
See the full list of all BAFTA nominations in 2020 here.
Four of the five BAFTA nominated cinematographers and their work either have already featured, or are coming soon, to editions of British Cinematographer magazine. Papamichael's Ford vs Ferrari , Blaschke's The Lighthouse and Prieto's The Irishman – as the cover feature – all appeared in the November 2019 edition, whilst Deakins' work on 1917 appears in the forthcoming January 2020 (97) issue.
You can read more about the very best in international cinematography by subscribing to British Cinematographer today! Buy a digital subscription from just £30 and receive instant access to our extensive back catalogue, or maybe a print subscription from £40 to keep up-to-date on the industry throughout 2020* (*Please note: A print subscription purchase is required by 17th January 2020 to receive the January 2020 edition as part of your subscription).
Click on the banner below to find out more and start the New Year in the right way with us!