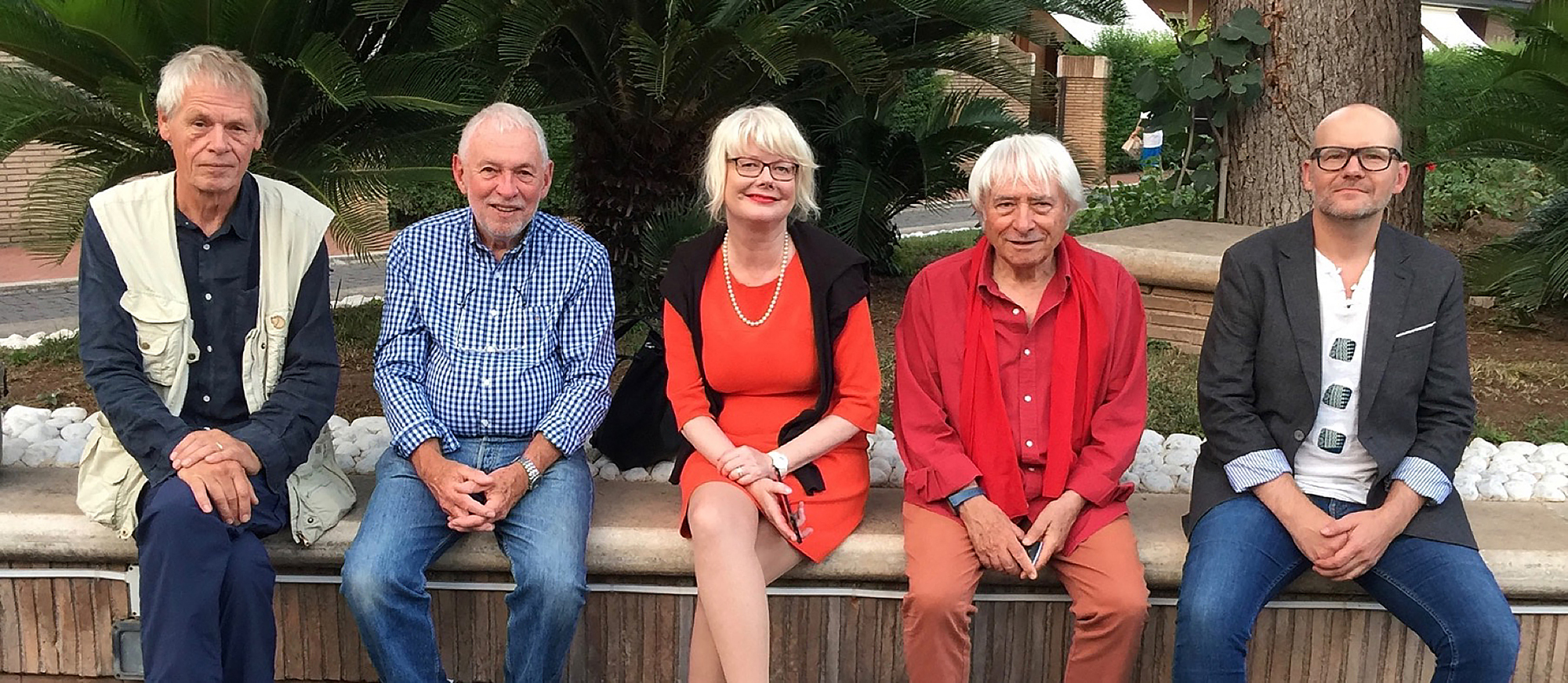 Thanks to Google and Apple, we are all Authors and Creative Artists!
By Dr. Cristina Busch, legal advisor of IMAGO and the IMAGO Author Rights Committee

Nice new world. But the reality is different.
We shall just concentrate on the legal situation of cinematographers regarding author's rights and explain who are considered to be authors according to EU-legislation and the Berne Convention.
IMAGO's Author's Rights Committee launched a survey regarding author's rights of cinematographers in the autumn of 2016. The objective of this study was to conduct exhaustive research into the legal situation of cinematographers and to obtain empirical facts, since without this information any campaign to improve the legal situation of cinematographers is doomed to fail.
These are the facts with a very brief summary of the results.
The survey was sent to 53 IMAGO member associations, and 43 gave detailed answers. The facts for international cinematographers are:
– 26 countries recognise cinematographers as co-authors of film
– 17 of those 26 countries also recognise cinematographers as authors of the photographic works of the film
However, in seven countries that provide full legal protection for cinematographers as co-authors and authors of the photographic works of the film, cinematographers do not have any protection of collecting rights societies.
Twenty-six countries valued and protected cinematographers as co-authors. That is, for copyright law (next time we will clarify the confusion between Author's rights vs. Copyright) to protect an author there must be an 'original' creative work. This is to say the author has to imprint their mark of personality upon his/her creative work.
Cinematographers hold great influence over all-important creative elements of the film. In particular, the visual and the lighting design correspond almost only to them. As the lighting design is a very essential part of the film, since it provides every individual image with its own special atmosphere, and also influences the feeling of the whole film, it is the cinematographer who imprints their mark of personality upon the film, together with the director.
I can only quote Tony Costa (AIP), during the third Cinematography In Progress Conference, this year, proposing a research work called "One Film – Three Versions". He projected the same film shot three times with the same director, the same script, the same intentions, the same actors, the same crew, the same editor, the same music, etc. but with a different cinematographer each time. At the end, three very different films produced different emotions. Therefore, there is no doubt that cinematographers are actually co-authors of the film.
IMAGO plans a worldwide research into the artistic role of cinematographers. Cinematographers have previously been too shy to value and claim recognition for their artistic work, which entails not only full control of our images, but also recognition of economic and moral rights as authors.
IMAGO at Cine Gear Expo 2019 By Lars Pettersson FSF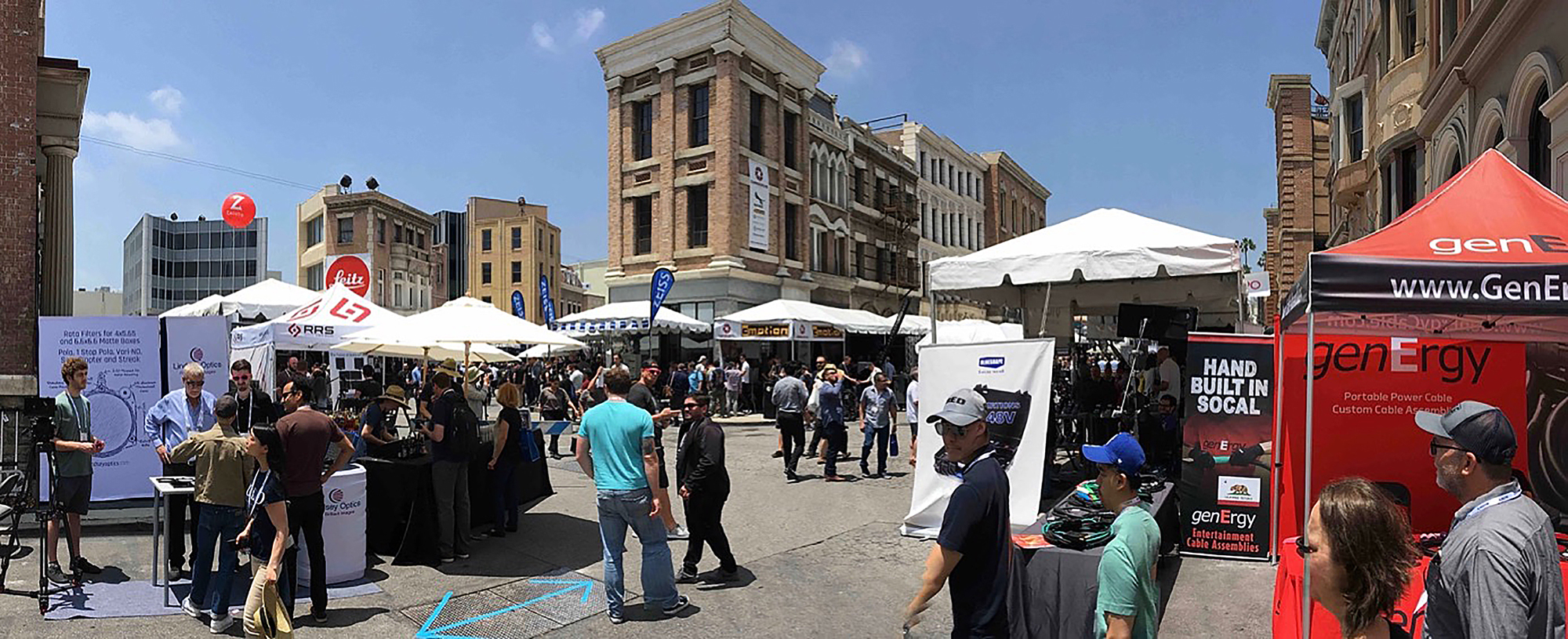 Visitors from all over the world recently centered on Los Angeles for the 2019 Cine Gear Expo, set against the spectacular backdrop of Paramount Studios and opening on Friday May 31st.
Some of us arriving slightly ahead of schedule were delighted to attend a few special festivities on Thursday evening. RED Studios held a Cinematographer's Dinner reception at their 857 Lillian Way lot, where we wound up having a very interesting conversation with Carlos Diazmunoz AMC, president of the Mexican Society Of Cinematographers.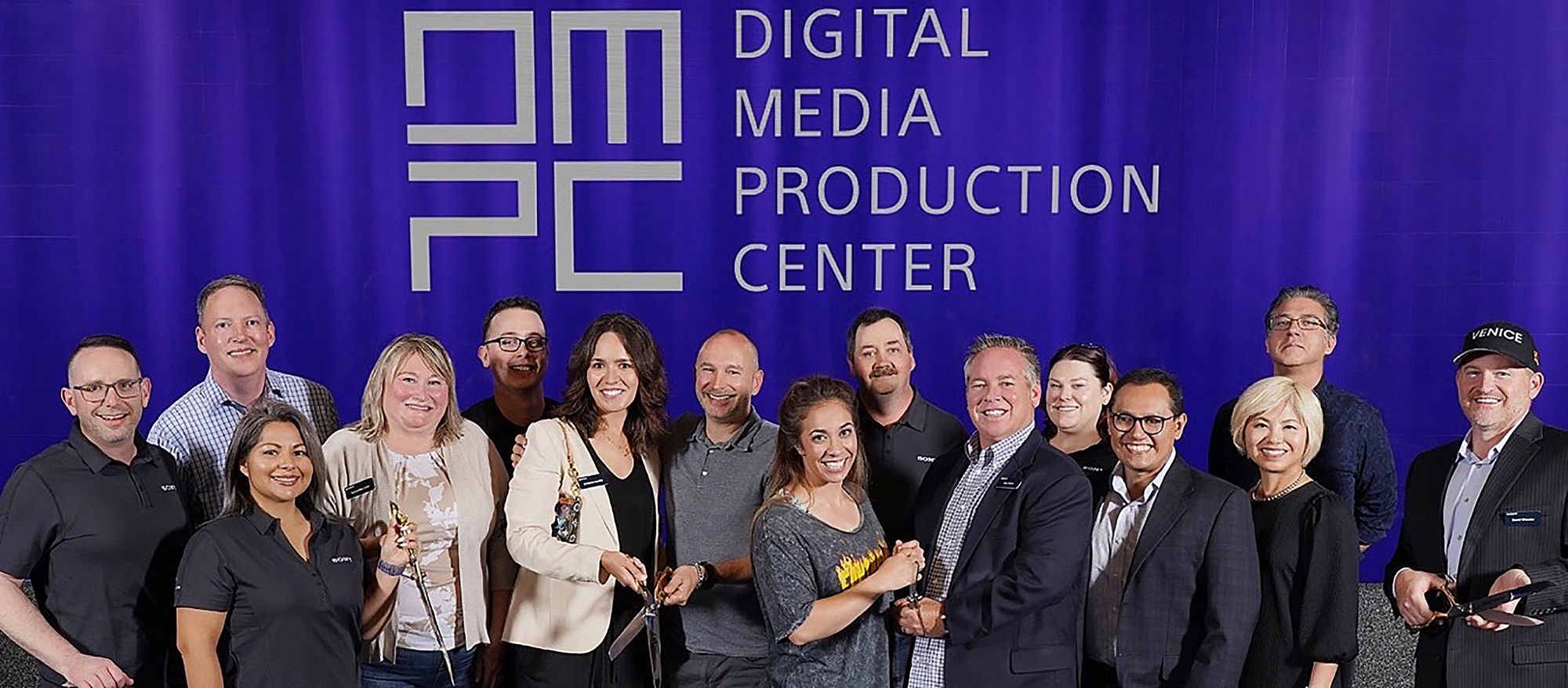 Sony invited us to the grand reopening of their flagship Digital Media Production Center! Cinematographers are invited here to experience an all-Sony imaging workflow from capture through to grading on a 23-feet-wide HDR display in just one location. Long-story-cut-short: it's a great place for getting hands-on experience with Sony equipment.
Friday morning began the almost daunting task of checking out over 300 different exhibitors, spread out over four large Paramount soundstages and the studio's world famous New York Street backlot. Almost too much for the eyes and ears to take in, but here are a few brief impressions.
Panasonic held a big presentation of their exciting new full-frame camera – the S1H Lumix – at the beautiful Paramount Theatre on the studio lot. Capable of shooting at 6K resolution and handling many aspect ratios, the camera is immediately compatible with about 40 L-mount lenses that are, or will soon be, available on the market. The visual performance of the S1H has been harmonised with the larger Panasonic Varicam models, so it is clearly aimed at the motion picture industry.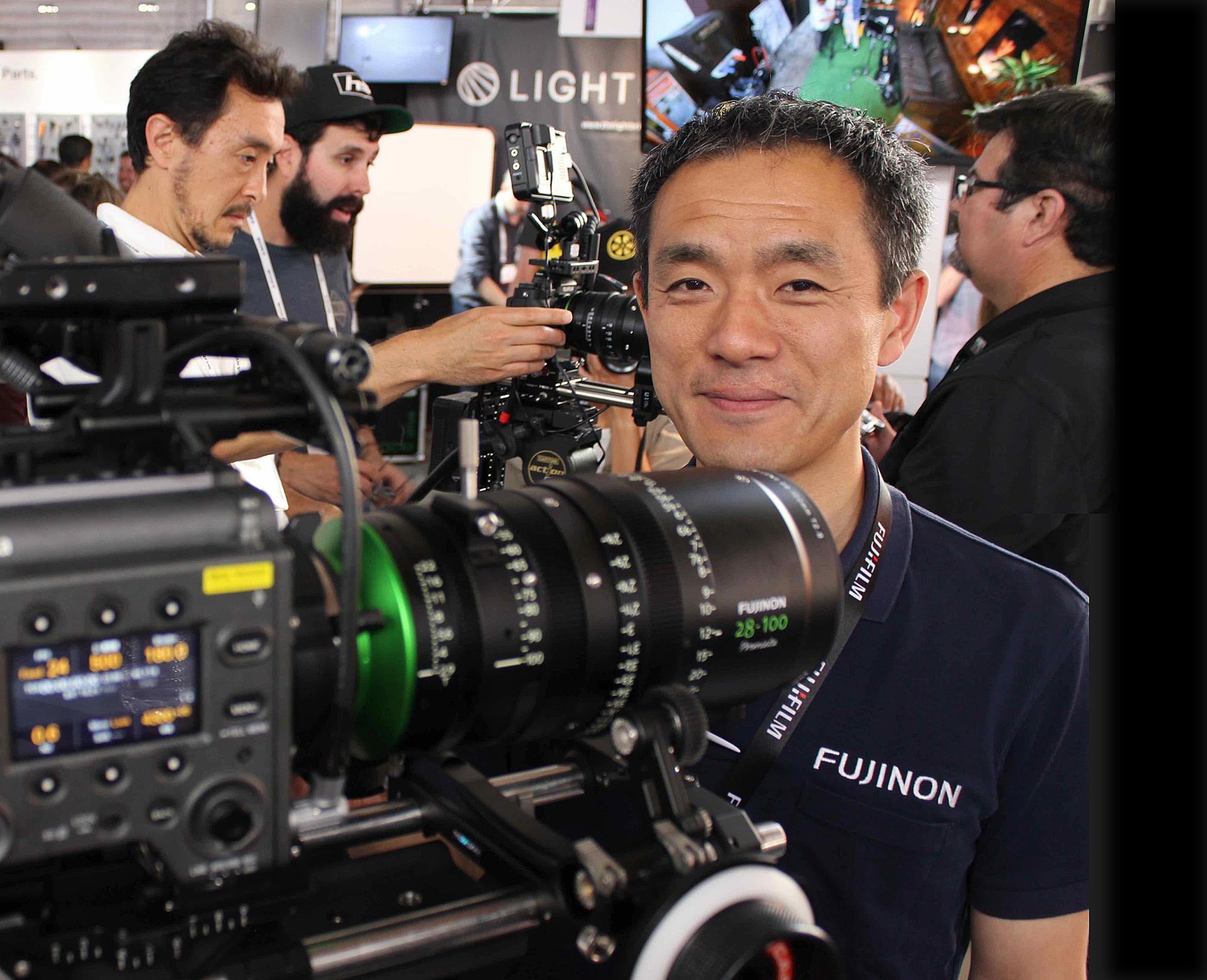 Fujinon are introducing two new very fast T2.9 Premista full-frame zooms, which together cover a great number of focal lengths, thereby replacing the need for a set of primes. Their small front lens diameter makes the Premistas compatible with a wide range of matte boxes, and they are equally balanced, thereby facilitating quick changes between two Premista zooms.
Vantage Los Angeles recently opened a new building showcasing their famous Anamorphic and Hawk lenses in the neighborhood of Keslow and Otto Nemenz. Here, in a beautiful environment, top lens services will be provided for cinematographers, productions and rental houses.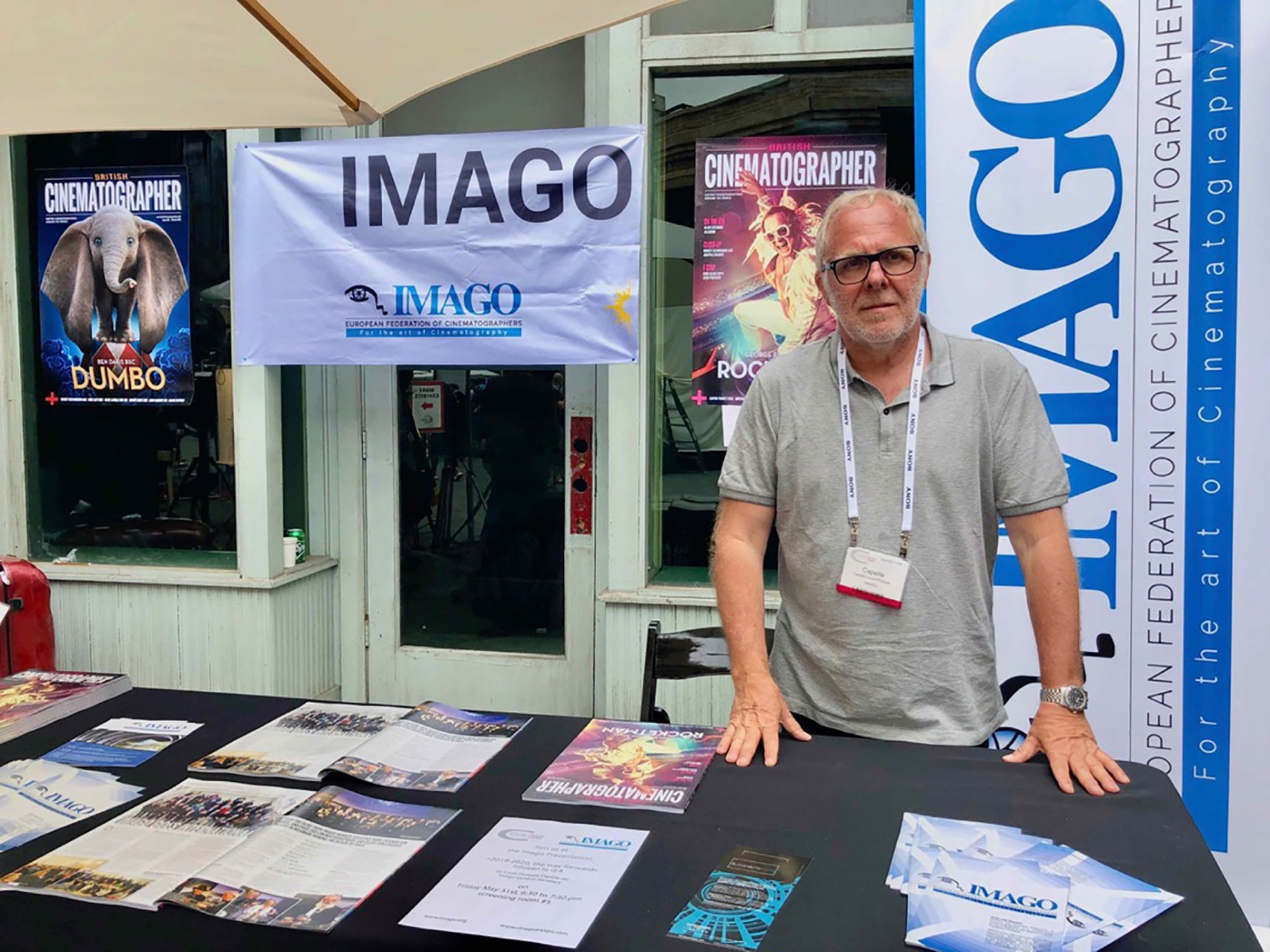 During Cine Gear, IMAGO general secretary Louis-Philippe Capelle SBC presented IMAGO´s aims and ambitions, including the upcoming Oslo Digital Cinema Conference in October and the IMAGO Awards to be held in Brussels in March 2020. The presentation took place in screening room 5 on the Paramount lot in front of an appreciative audience, who posed good questions during the following Q&A.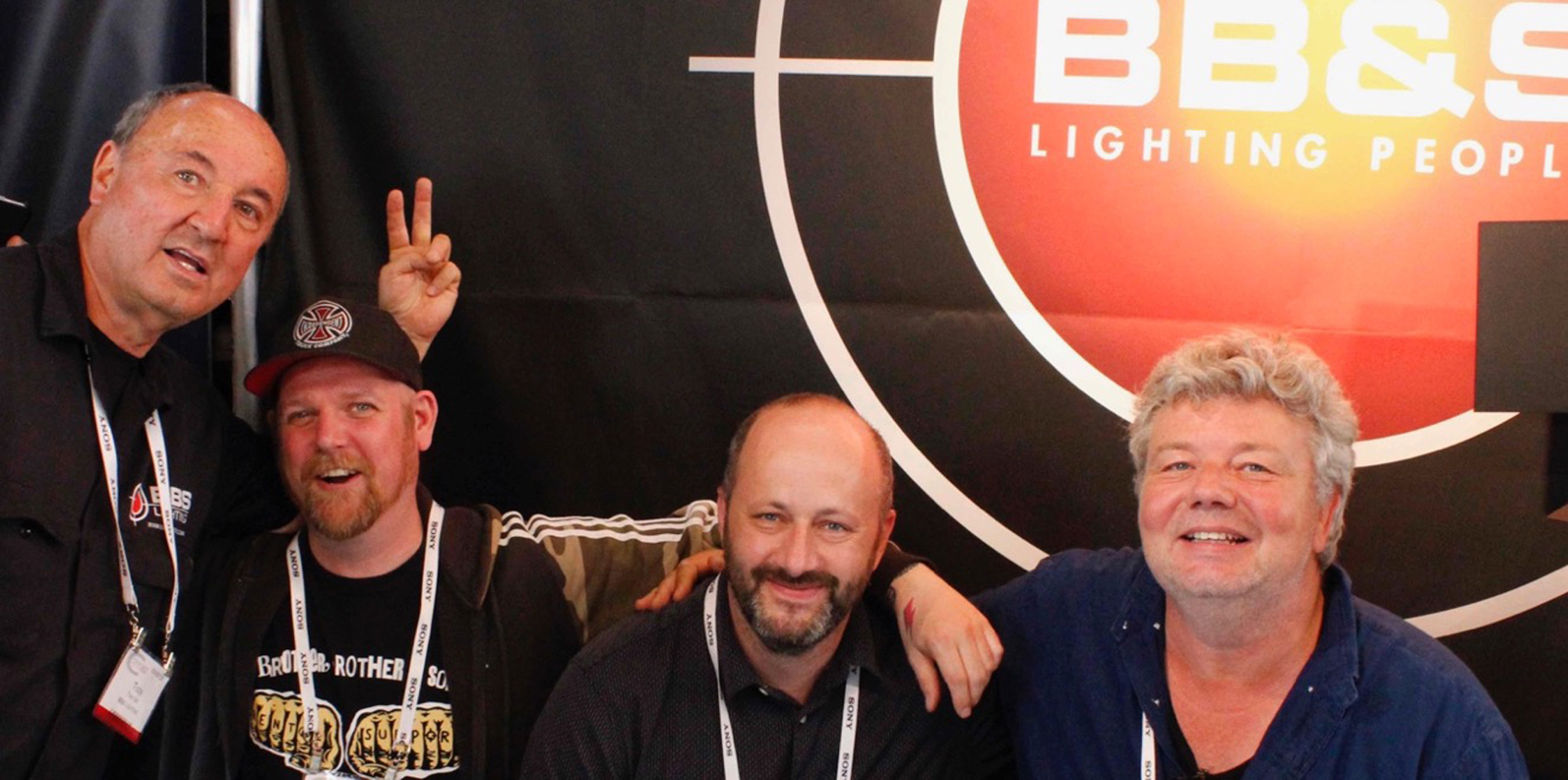 In closing, our Scandinavian friends are also doing well. Danish BB&S offer a new LED-based unit which boasts an output equal to a 10K Tungsten light and Alexis Pillai from Finnish Whitepoint Optics reports continuing success with their rehoused Hasselblad lenses which cover very large sensors.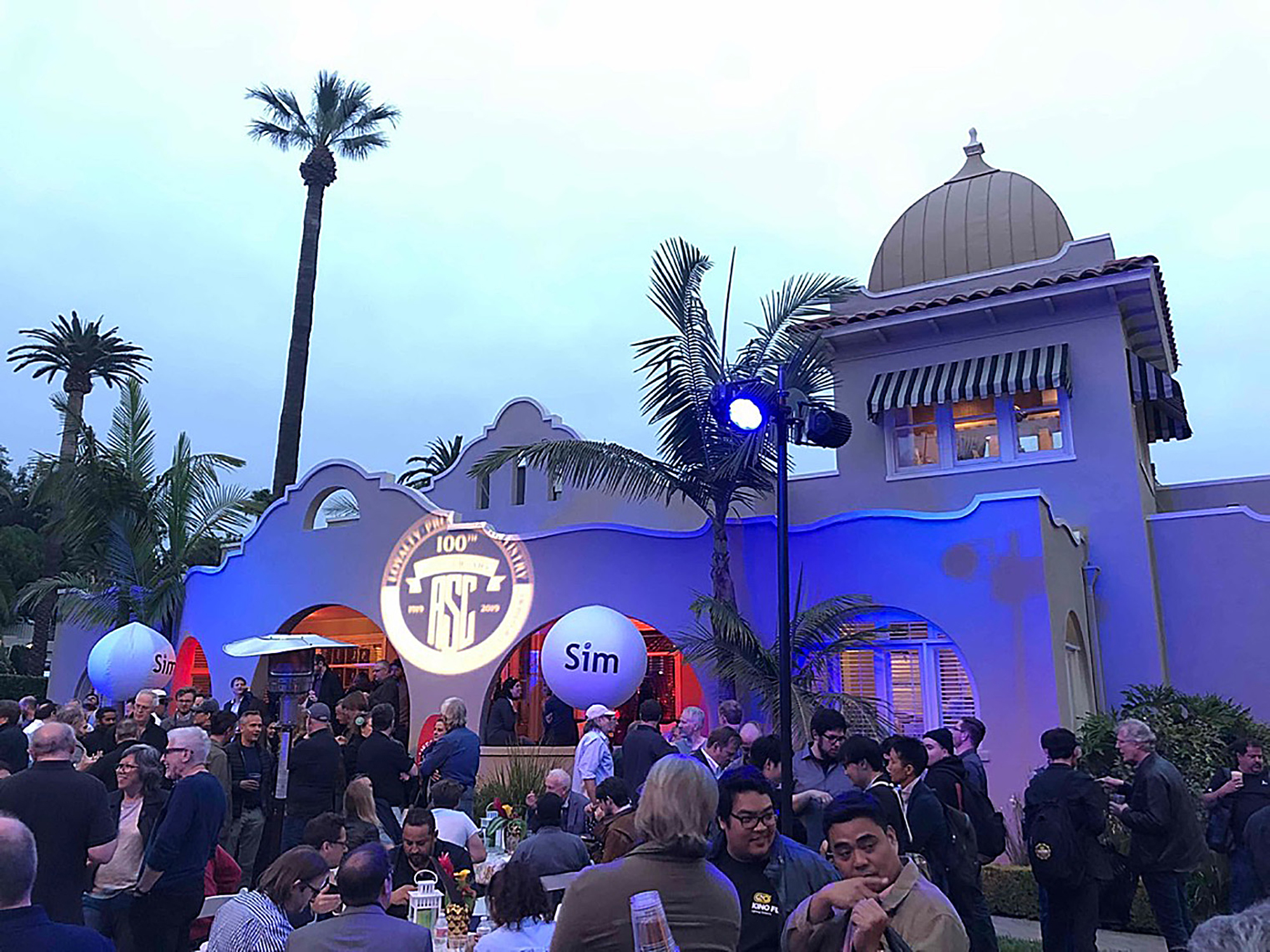 And if Cine Gear starts out each year with a few extra-curricular festivities, it just as traditionally goes out with a bang! Saturday night was rounded-off by the traditional ASC Party, held at the society's clubhouse on North Orange Drive. Since 2019 marks the society's 100th anniversary, the occasion obviously called for a little extra celebration!
A Working Strategy In New Zealand – A snapshot on the NZCS Gender Diversity Programme by NZCS committee members Marc Swadel and Nina Wells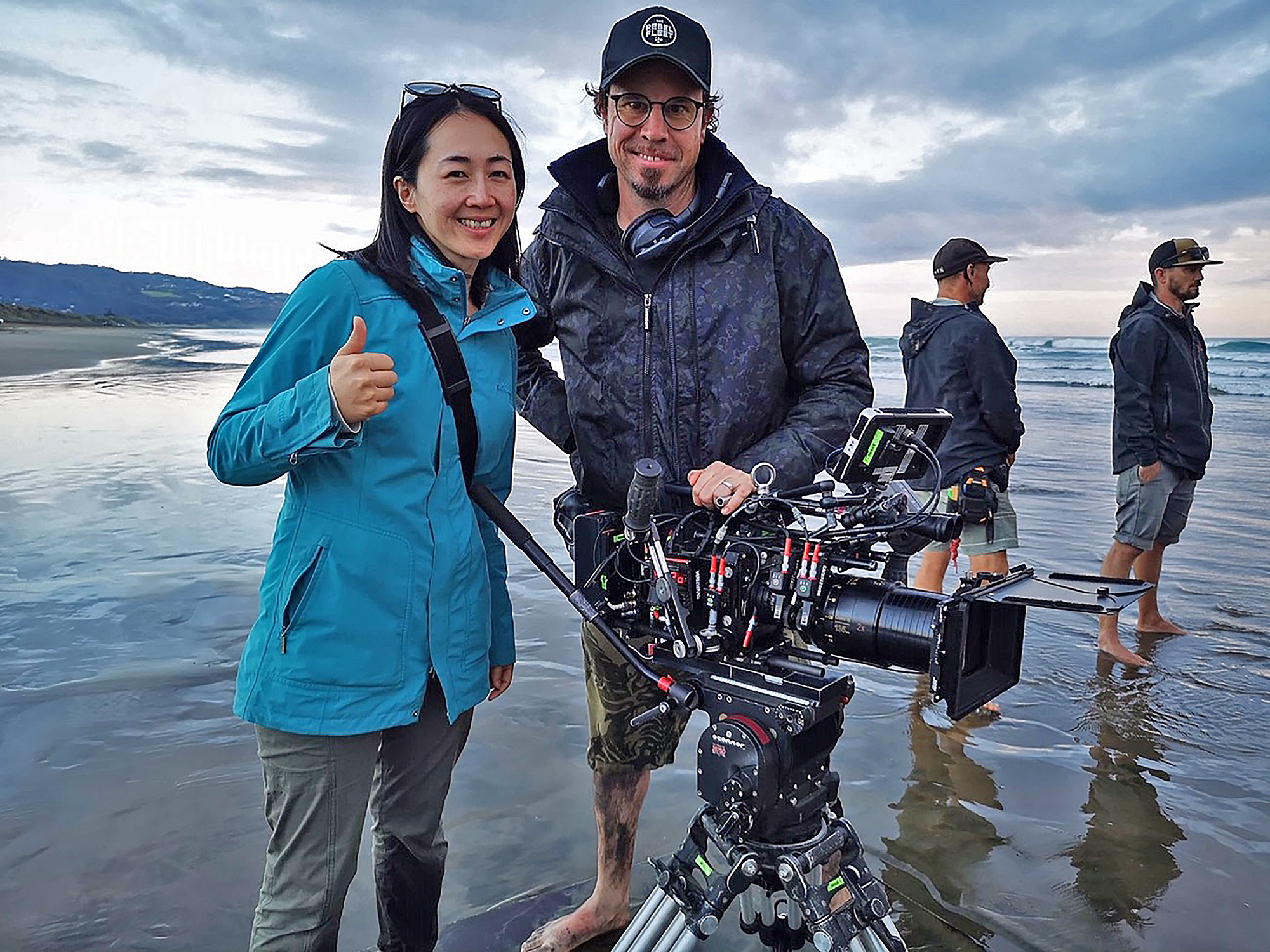 Tucked away in the Southern Hemisphere, New Zealand's film industry has not been an exception to the notable absence of women working in the role of cinematographer. The New Zealand Cinematographers Society (NZCS) recognises this as a complex and systemic issue, and that it is our collective responsibility, as an industry, to initiate change.
In March 2019 the NZCS launched the Gender Diversity Programme. Our aim: to build change. Injecting a new level of diversity into camera departments, by creating opportunities to support women, both in the early stages of their careers, and up-skilling those already working in the industry.
The programme was formed with the help of a 15-strong roundtable of existing women in New Zealand's camera departments. These women ranged from trainees to the few female existing DPs at the top of their careers, enabling a robust real world dialogue on the difficulties faced by females in camera. These roundtable discussions distilled what the most career supporting strategy was, for their needs. The programme developed further with government support, via the New Zealand Film Commission.
We found creating visibility was key to profiling a career path. Women in key positions are more likely to engage or influence other women. So by supporting more women to work in the camera department at a higher level, we hope to saturate the industry camera departments with a more skilled female presence to grow from.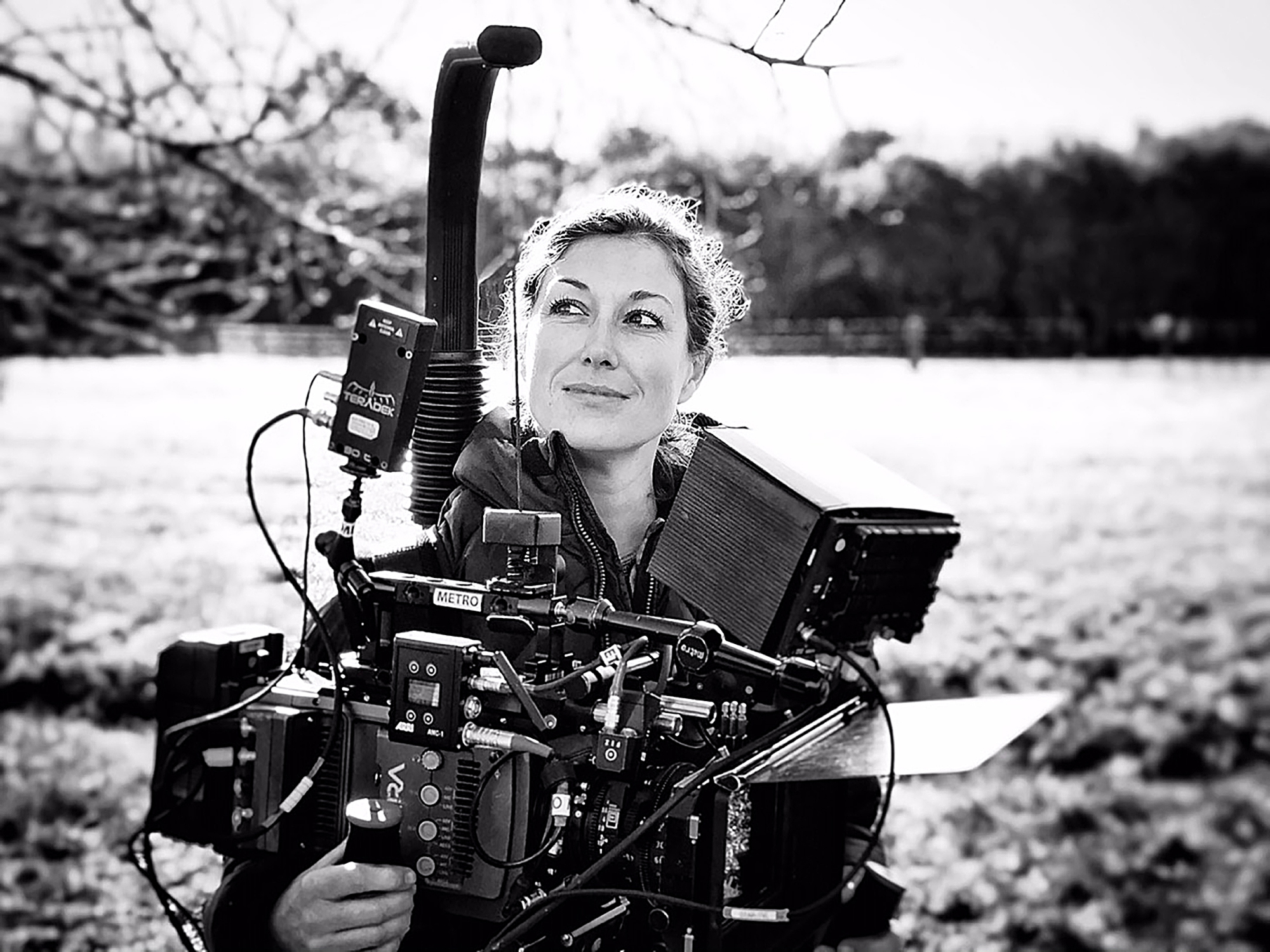 How it works:  the NZCS and NZFC collaborate with a working production to offer a placement, splitting the funding between them (the ratio of which depends on the production). This funding covers a modest, flat, weekly-rate to support women to take the opportunity, and to earn while they learn and up-skill.
The NZCS manage the process, identifying an opportunity within a live project, creating the placement brief, putting the call out to applicants, selecting the applicant for the attachment, monitoring and supporting them on the placement, then making a report and summary for the NZFC.
These attachment opportunities are found and created by an NZCS sub-committee. They are created for all levels of women growing through the camera department. From semi-established emerging DOPs to aspiring camera women in greener positions of camera.
The origin of our attachment plans were to have substantial six week blocks of learning time associated with a production and its DP. We also recognise the value and, perhaps, wider opportunity, in assigning women for shorter, intense attachments too – reflecting the varied genres of production, and differing disciplines of cinematography we find in New Zealand.
Already there have been three placements  – Kelly Chen with Denson Baker NZCS ACS on The Luminaries, Ainsley Calderwood with Drew Sturge on The Educator, and Tammy Williams with Aaron Morton NZCS on Sweet Tooth.
Kelly Chen says, "It was a really helpful couple of days to understand the processes of why Denson made some of his choices, especially the second day, which was a bit challenging with the sun being front lit on the hillside where we were shooting. Denson and the producers were very inclusive and made this more of a practical experience,"
Tammy Williams commented: "I've spent two days shadowing Aaron so far. One on the initial camera test day at Panavision, and another yesterday in the office where they presented a show-and-tell to Hulu, the streaming network. We're off to a great start and I can see what a great learning opportunity this will be."
In the short time we have had the initiative up-and-running, we have had a stunning 130% increase in female membership of the NZCS – from 9 to 21 members – which is almost 10% of the total NZCS membership. We look forward to this continuing collaboration between the NZFC and New Zealand productions implementing change and creating gender diversity in camera together.
New IMAGO Oslo Digital Cinema Conference 18th to 20th October 2019
More information soon coming. Reserve the days already now.
For more information on IMAGO´s many activities, sign up to the IMAGO newsletter on www.imago.org