Bright Sparks
Spotlight  / Licht Technik
Bright Sparks
Spotlight  / Licht Technik
BY: David Wood
In 1982 two German gaffers, Bernhard Grill and Uwe Hagenbach, met on the set of a small feature film. The two hit it off and began a partnership which, thirty years later, is still going strong in the shape of Munich-based lighting company Licht Technik, writes David Wood.

At first Licht Technik was a rental company, supplying kit and lighting knowhow to productions across Europe. But, as Grill underlines, the duo's ambition was always to design and supply their own lighting solutions.
It's a goal which Licht Technik has certainly achieved, establishing itself as a developer of specialist lighting accessories – from motorised yokes, colour changers and dimmer shutters, to its own unique lighting designs, such as the SkyLight and the Bag-O-Light – supplied mostly through a network of rental partners including Panalux in the UK.
As Grill points out, whilst film cameras have developed rapidly over the last decade, particularly in the field of digital cinematography, the pace of change in lighting has been more gradual.
"Lighting itself hasn't changed that much," he says. "What has changed is the range of kit. "Twenty years ago we had 2.5k HMIs. Then it was 4k, 6k then 12k lights and now in the US 24k daylight Fresnels – lights have certainly got more powerful."
But, whatever the technology, whether Tungsten, HMI, LED or fluorescents, the basic dynamics of the industry haven't changed much either. The focus for many companies is on developing kit which generates more, better-quality light, creating less heat and using less energy in the process. Licht Technik is no different, but if it has a USP it is its close relationship with film and commercials production.
The rental side of the business supplies and supports hundreds of shoots every year, allowing the company to spot opportunities for new lighting products.  "This puts you in the perfect place to see problems on-set regarding lighting and think-up solutions," says Hagenbach. To which Grill adds: "To survive against the big lighting companies such as ARRI – you have to develop niche products – the kind of lighting kit which they are not set up to cater for."
Filling creative niches with innovative lighting kit has become Licht Technik's stock-in-trade, making the company a firm favourite amongst gaffers, directors of photography and lighting designers worldwide.
Hagenbach adds: "Our philosophy is to develop specialist tools to produce nice effects which are quick and easy to set-up and operate on location. This is why a lot of gaffers and DPs like them and use them."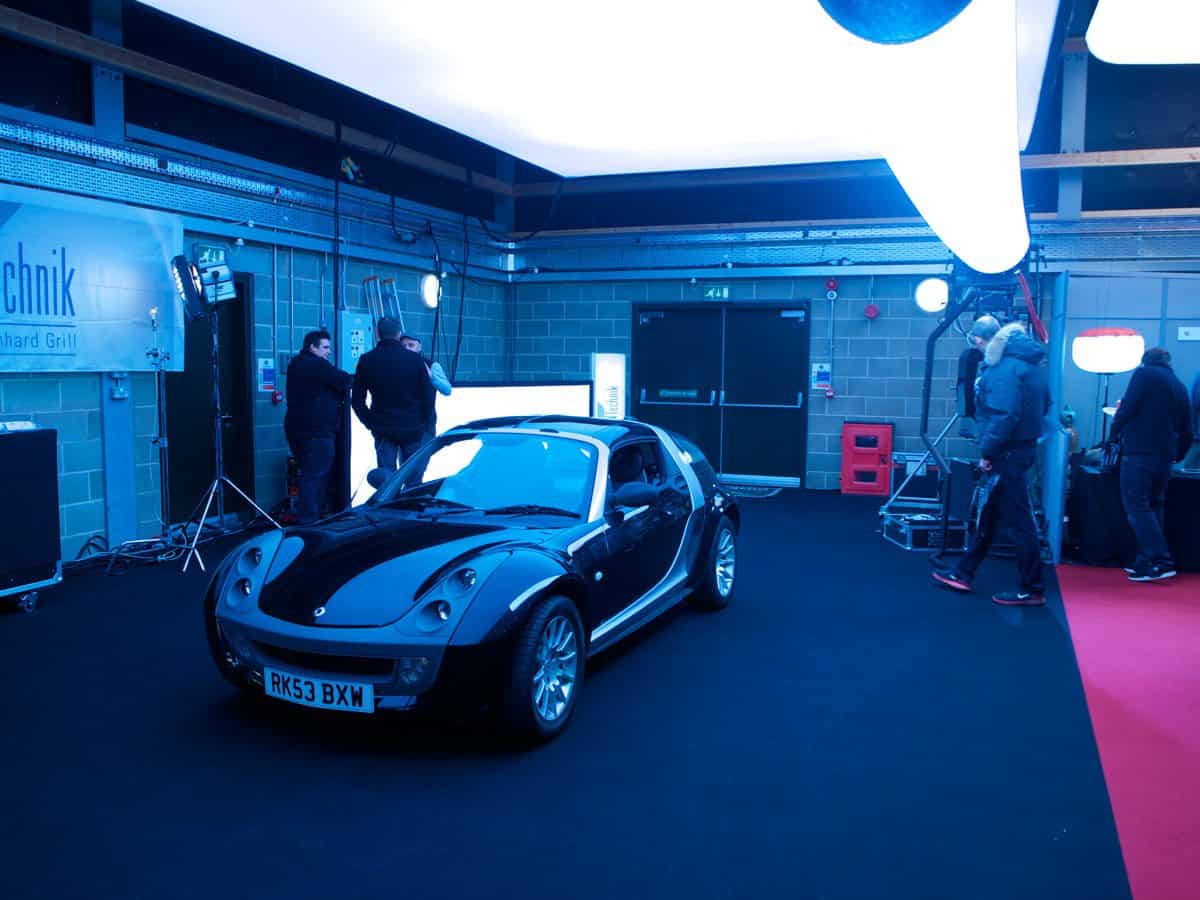 Licht Technik's most famous products are the Bag-O-Light – an inflatable light diffuser – and SkyLight, a rectangular overhead lighting rig which has become a bit hit on car commercials. The Bag-O-Light is a revolutionary light diffuser based around a PAR headlight which shines into an inflatable tube, producing a soft shadow free source which be used as a fill light on commercials and film sets.
"It was our first big innovation," recalls Hagenbach. "It took a lot of evolution just to get it to inflate without being too noisy."
The SkyLight is a rig of overhead DMX-dimmable KinoFlo tube lights diffused through a rectangular screen. The overhead light source reproduces the natural light from the sky on the car body which car producers are looking for.
Grill, whose filmography spans Timothy Dalton's 007 James Bond films to Ridley Scott's Robin Hood, Brian De Palma's Passion, 2002 horror Resident Evil and the 1998 version of Les Miserables, as well as countless car commercials, recalls that the breakthrough moment for the company came from an unexpected direction. ARRI Rental asked Licht Technik to custom-build 80 colour changers for the 1992 Barcelona Olympics opening ceremony.
Somehow – neither Grill nor Hagenbach are quite sure how – Max Keller, chief lighting designer at the Kammerspiele Theatre in Munich, got hold of one of the ARRI colour changers, was impressed by the design and discovered the Licht Technik logo on the base.
He contacted Grill and Hagenbach to discuss a colour changer tailored to the needs of opera and theatre. After a three-hour meeting Grill and Hagenbach had the blueprint for the MagMax, the world's first cartridge colour changer, which would become something of a standard in theatre and operatic production.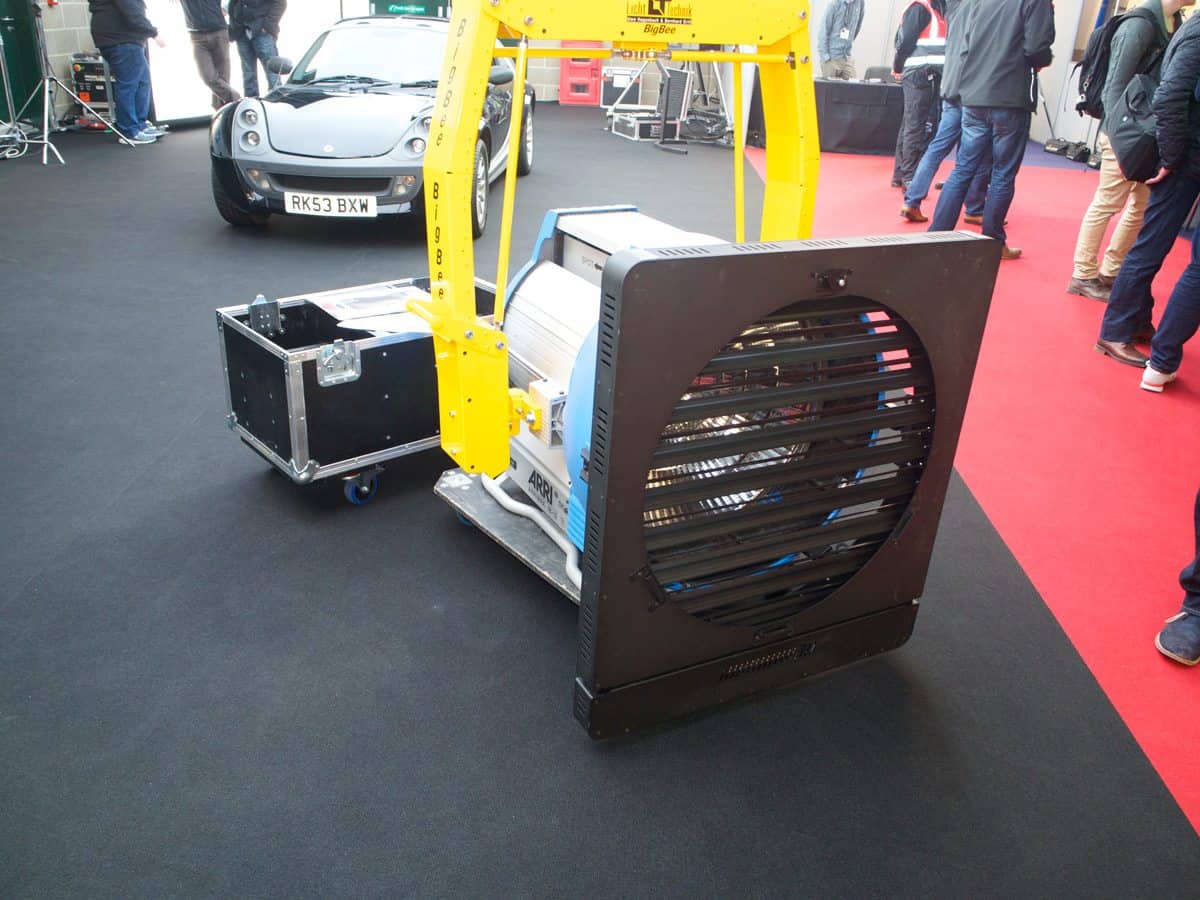 It also underlined the importance of having your logo on your kit, plus a contact number if anything goes wrong. Says Hagenbach, "We are still very focussed on close cooperation with the customers and users. That's why we still ship products with an emergency telephone number displayed at the user interface. We are offering the customer a friendly ear for their needs, questions and problems."
Licht Technik is still doing today what it first set out to do when it set up back in 1983 – evolving useful products in close collaboration with the end users, from motorised barn doors to click-and-move control systems for lighting rigs and DMX controlled precision dimmer shutters for jerk free fading.
Its latest product is the world's first 'one size fits all' motorized yoke – The BigBee.
Grill and Hagenbach still clearly have the same enthusiasm for lighting that they brought to the market 30 years ago, with Hagenbach describing their recent work for director Steven Spielberg on a shoot in Berlin last November, where a ARRI T12 Tungsten light needed a fast motorised yoke with motion control. Says Hagenbach: "He wanted a specialised yoke that could do a controlled, 180-degree turn in 2.5 seconds. So we built it for him."