Forward looking
Innovator / P+S Technik
Forward looking
Innovator / P+S Technik
A visionary engineer, P+S Technik founder and CEO, Alfred Piffl has been responsible for the development of various futureproof tools over the years – such as the award winning Mini35 image converter and the Skater Mini camera dolly, which won the Academy of Motion Picture Arts and Sciences' Technical Achievement Award.
Further innovations include the SI-2K camera system, as well as 3D stereo rigs that meet the requirements of camera movement in stereography. After introducing the first 1.5x front Anamorphic lens, the Munich-based cine-equipment manufacturer is now offering more full-frame Cinemascope zoom lenses. A focal point for creative people, the talents of Piffl and his team at P+S Technik, are a consistent attraction for innovative cinematographers.
The new Cinemascope zooms, with a 1.5x squeeze factor, benefit from all the advantages of the classic Cinemascope lenses without any of the disadvantages. "It's the rebirth of an old idea. That's what we're making happen", states Alfred Piffl. "Since analogue film is no longer the standard, there's no more need for a 2.0x squeeze. The 1.5x Anamorphic is the natural design for the size of digital sensors because the aspect ratio 1:2.35 is very close to the human field of vision."
After the NAB 2015 roll-out of the 35-70 CS Cinemascope Zoom Lens, which had been tested by Panavision Hollywood, the German innovator designed a new PS-Zoom 70-200 CS for Super35mm and larger sensors that also achieves full-frame (36 x 24mm) coverage. With just these two Anamorphic zoom lenses, an entire production can be captured in Cinemascope.
"I think there will be two main trends when it comes to the future of cinema optics", underlines the engineer. "One of them will be storytelling with lenses that possess character so that they can create a certain mood."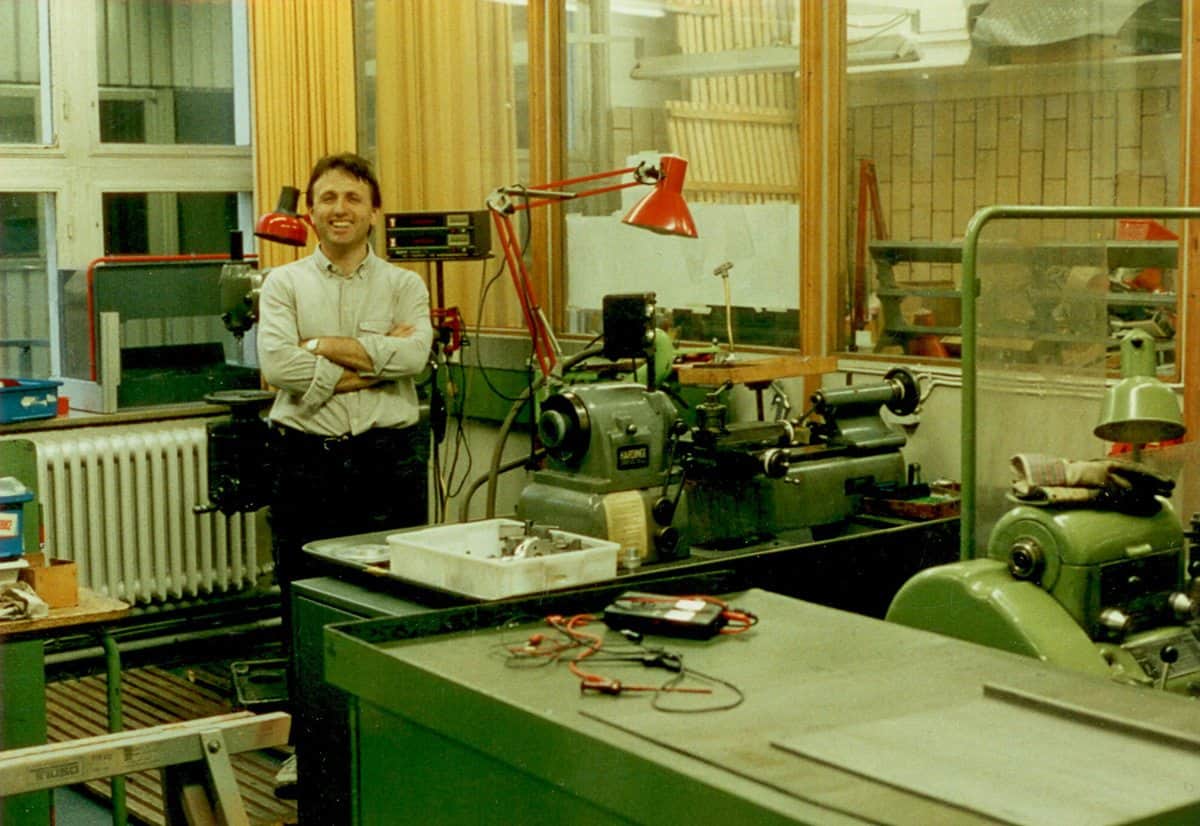 As a mechanical engineer for nuclear power plants, Piffl decided to turn his hobby into a career. "I was enthusiastic about photography", states Piffl, who started to work in the 1980s at Linhof, the oldest manufacturer of large-format cameras in Germany. He took the next step and became a designer at ARRI (Arnold & Richter) where he specialised in film movement systems.
"Our main task was to produce sync-sound cameras that made it possible to work with the original sound on-set," he explains. As a young engineer at ARRI, he also introduced CAD systems. Due his affinity for computers, Piffl moved to Rodenstock where his talent was recognised by Henry Chroscicki, founder of Technovision, which introduced Anamorphic lenses to European DPs such as Vittorio Storaro AIC AS.
"Chroscicki was always on the lookout for new innovations", recalls Piffl who got invited to the Hotel Carlton in Rome. "For two years, P+S Technik upgraded his cameras to the state-of-the-art. We were completely isolated from the global market."
However, when Otto Nemenz invited him to a film technology fair in Los Angeles, the engineer realised the vast business potential awaiting him. In 1993, P+S Technik entered the international market and focussed on refurbishing existing camera technology, with a concentration on film movement systems and pan-able optical view-finders. "At that time, long-lasting camera technology was still going strong," he says.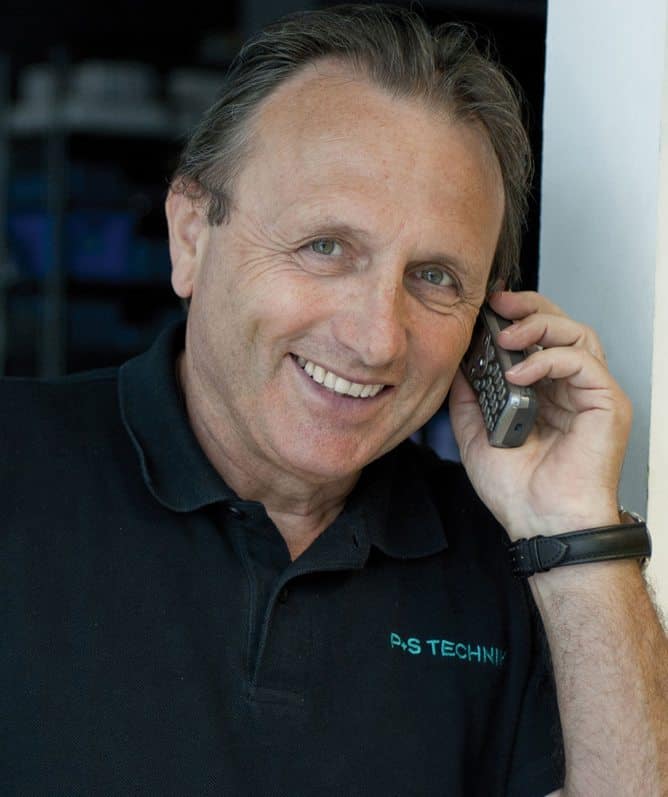 "In the 3D age, we're global market leaders. We built more 3D rigs than anyone else. But 3D caused all kinds of problems due to the glasses, and the entire image needs to be sharp in this new method of storytelling."
- Alfred Piffl
Founder & CEO of P+S Technik
The digital film era began in 2000. The German post-production facility Das Werk acquired an interest in P+S Technik and introduced the motto "Vision possible". But during a shoot by German filmmaker Wim Wenders, it became apparent that the look of Sony's new digital CineAlta 24p camera couldn't compete with the Arriflex 435.
"Due to the small sensor, it looked like video because there was no depth-of-field,' says Piffl. Together with German DP Ben Gabel, P+S Technik developed the Mini35 and Pro35 image converters that could be used with Sony, Panasonic, and mini-DV cameras. "This was our breakthrough", he recalls, "because with our tools it became possible to produce professional images."
Trainspotting-director Danny Boyle and his DP Anthony Dod Mantle DFF BSC ASC shot 28 Days Later (2002), which became a cult film. It resulted in P+S Technik having a unique feature for several years. The image converter earned P+S Technik an award by the British Society of Television Cameramen GTC.
In 2005, P+S Technik launched its Weisscam HS-1 digital high-speed camera for extreme slow motion photography. The follow-up model Weisscam HS-2 was again developed in cooperation with DP Stefan Weiss as a single-chip camera with 2K resolution. "For the first time, high-speed photography became affordable," says Piffl.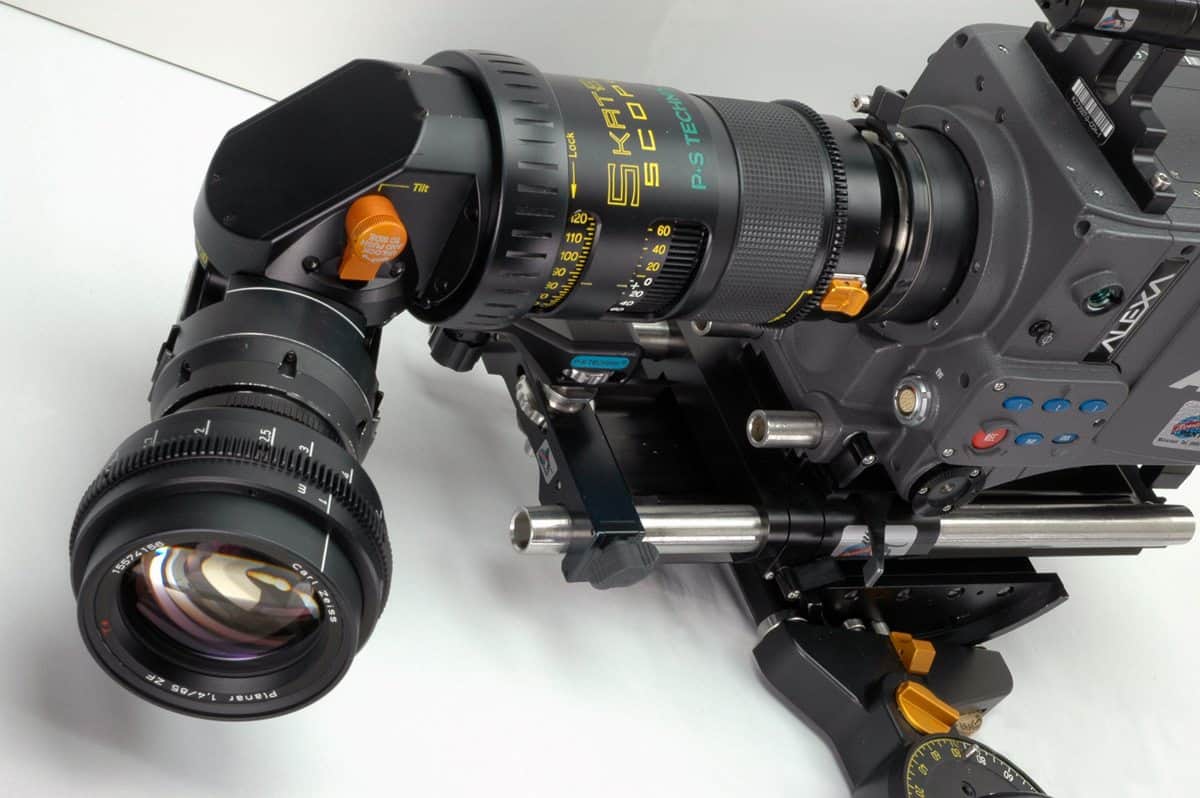 Two years later, the Munich manufacturer designed and built the SI-2K Digital Cinema camera in cooperation with Silicon Imaging. By separating the photo unit from the sensor unit, the SI-2K emerged as an extremely small, handy camera that enabled the DPs to visualise new ways of seeing. "Anthony Dod Mantle used it for Slumdog Millionaire (2008), which won him an Oscar for Best Cinematography at the time when Kodak was still the main sponsor for the Academy Awards," he says. Guy Ritchie's Nike Football commercial and the flash mob at London's Victoria Station, also shot with this camera, were also revolutionary.
In 2008, the Academy of Motion Picture Arts and Sciences honoured P+S Technik with a Technical Achievement Award for the Skater Mini camera dolly that was developed with Director/DP Sebastian Cramer. The patented system, which fits in a briefcase, is a mechanical tool that enables precise circle and curve tracking shots. Equipped with three wheels, it comes with a laser pointer to track the radial center for the move. Piffl recalls, "It's a minimalistic functional principle that proved successful in the marketplace."
P+S Technik also became a pioneer in the field of stereo 3D technology. In collaboration with late DP Alain Derobe, the company designed 3D rigs.
"In the 3D age, we're global market leaders", reports Piffl. "We built more 3D rigs than anyone else. But 3D caused all kinds of problems due to the glasses, and the entire image needs to be sharp in this new method of storytelling. The viewer has to orientate himself in the image, which needs to be processed by the brain. In the future, the viewer won't look through a window but will be very close to the story, so that he will become part of it."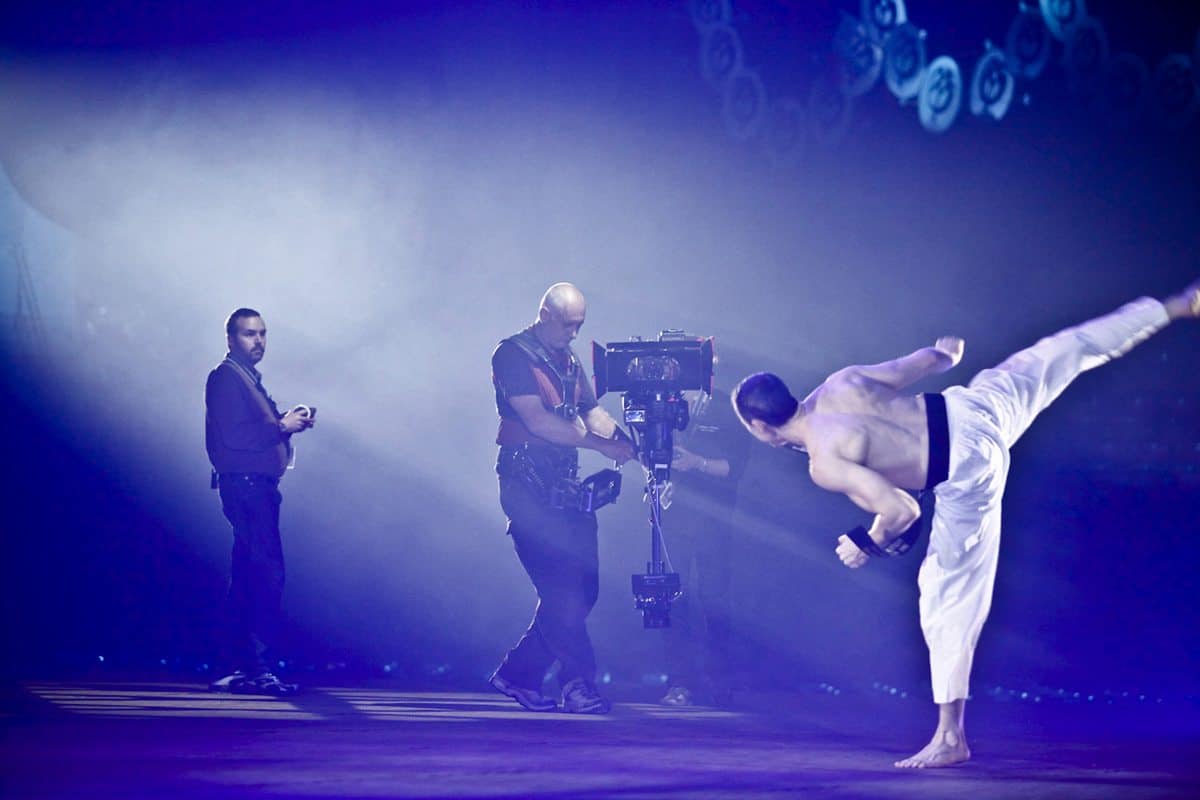 The P+S Technik CEO sees not only a trend towards Virtual Reality, but also a trend in which moving images will increasingly interact with all levels of society.
The future of P+S Technik as an innovative manufacturer of tools for the creative on-set is assured if Alfred's daughter, Anna Piffl together with Andreas Dasser, P+S Technik partner since 2004, assume the management of the firm. As head of R&D, Dasser is involved in all product developments.
Anna Piffl created the first P+S Technik website in 1998 and has been supervising various product launches such as the skater mini, Weisscam and 3D rigs. Her innovative marketing campaigns include the Pro35 vs. 2/3" sensor comparison (DVD). For two years, she has also been handling the sales, working closely with the industry and customers, moving the company steadily forwards.