Singing the Praises

Across The Pond / Mark London Williams
Singing the Praises

Across The Pond / Mark London Williams
One of the great ironies of the now-concluded award season in L.A. (by which we mean, "the lull before the Emmy campaigns start") especially for this column, is that if you wanted to talk to someone who'd won an award for shooting a feature, you were SOL.
In the case of the ASC Awards, surprise winner Łukasz Żal, winning for Cold War, and beating out eventual Oscar winner Alfonso Cuarón in the feature cinematography category, in the process, was in Europe, prepping his next feature. His camera operator, Ernest Wilczynski, was there to accept, and thanked director Pawel Pawlikowski, saying it was simply an honor to be in the company of fellow nominees like Cuarón, Matthew Libatique, Robbie Ryan, and Linus Sandgren.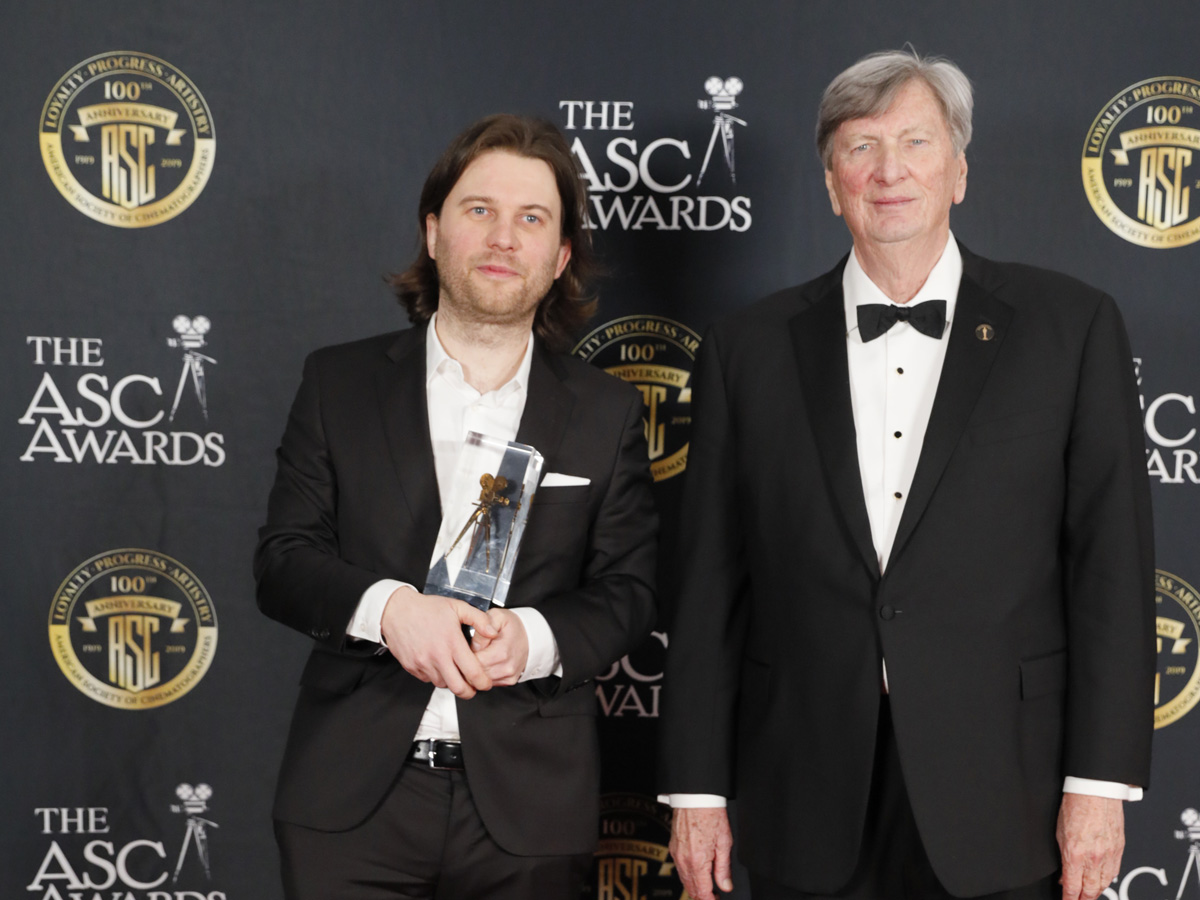 And on the afternoon before Oscar, on a clear bracing day at the beach, the Independent Spirit Awards held forth in their usual seaside tent, evoking, as ever, not quite a traveling circus, but a carnival of intriguing, and often multi-layered delights.
The best picture winner there was If Beale Street Could Talk, the adaptation of the James Baldwin novel from Moonlight's director, Barry Jenkins (the same film that would net Regina King a supporting actress award both there, and the next night at the Academy).
Jenkins was once again united with cinematographer James Laxton, the two having met in film school at Florida State University. "The movie is set in the '70s," Laxton had told us earlier, "but we didn't want it to look like it was a film made in the '70s." Shooting on an ARRI ALEXA 65, Laxton noted they used a lot of LED technology, to hide lights on the often small sets, allowing them to eventually "find a color temperature" that would mimic the light, and textures from the period.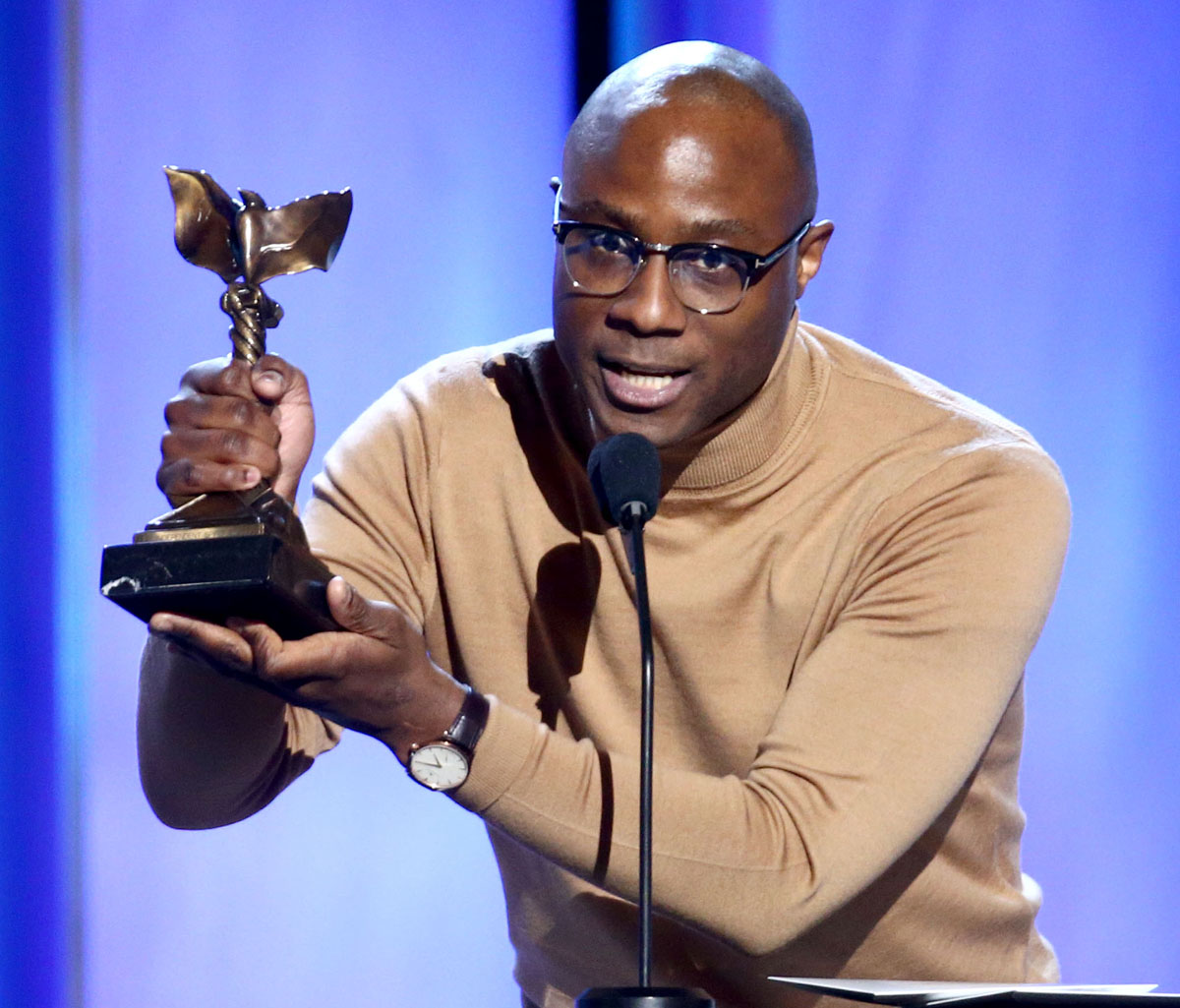 Another reason to go digital, he said, was that "in terms of speed and schedule - we didn't shoot rehearsals then shoot them again later on."
And yet, for all that good work, even on a winning film, Laxton found himself shut out of cinematography nods on both the Indie Spirit and Oscar fronts. The winner in that category on for Indie Spirit was Sayombhu Mukdeeprom, for his work on director Luca Guadagnino's Suspiria remake, which didn't just find color temperatures, but like the original, was often drenched in them. Yet Mukdeeprom was also working overseas when the award was handed out, sending a statement that he was perhaps too much of an "independent spirit' to be there - which at least garnered a good laugh in the press room.
All of which leaves the Oscar-winning Cuarón, who you'd think would be happy to talk backstage about being the first director to win Academy gold for shooting his own film. And he might have been (indeed, even has an interview on the subject here on the BC site). Except that on Oscar night, he was never asked!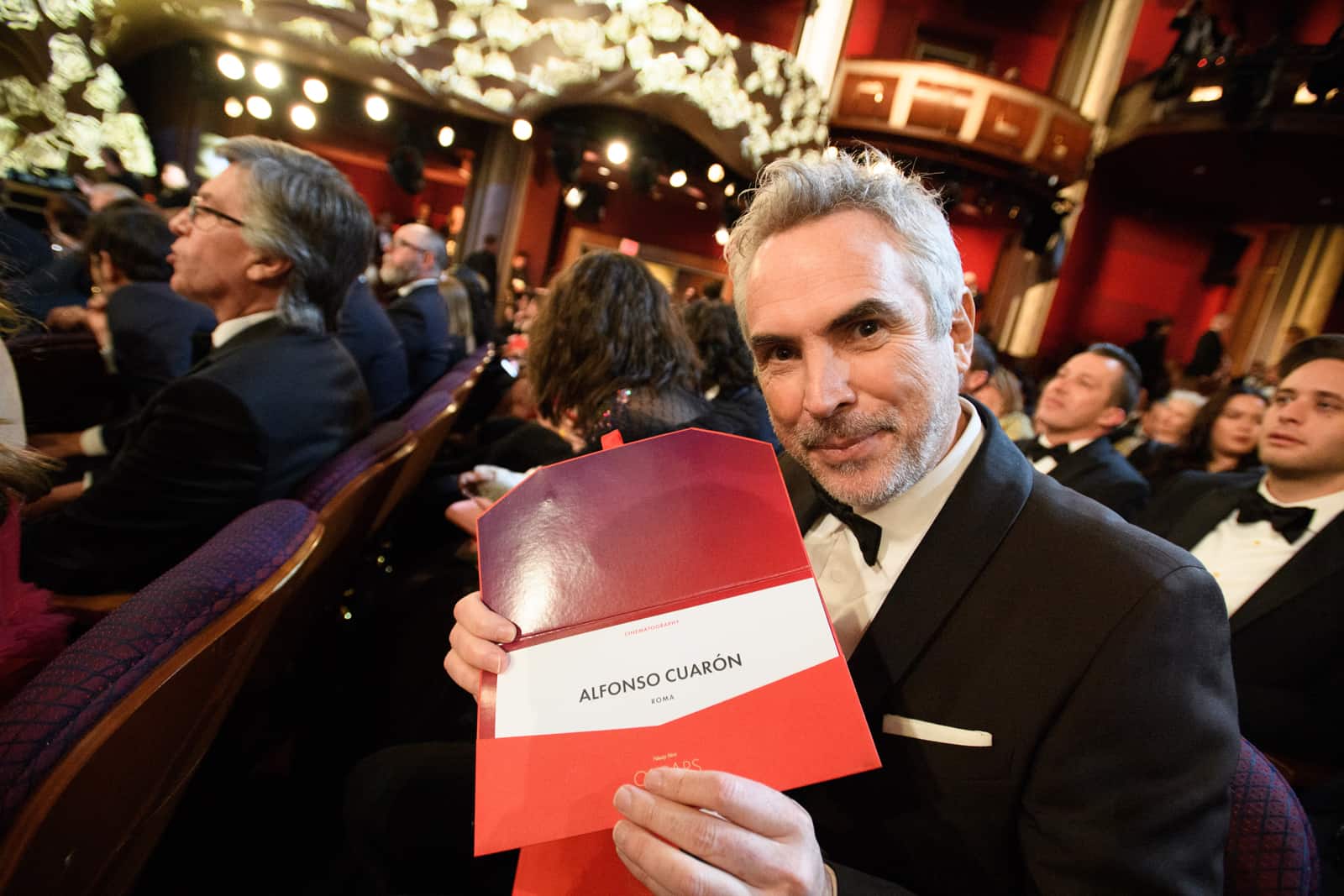 "The journey is as much about survival as it is about success. My life is crowded with the kindness of strangers and standing on the shoulders of giants."
- Robert Richardson ASC
Oh, to be sure, we tried, but what sometimes happens is that the Academy will "hold" a person for backstage Q&A, if they're busy winning other awards (or if they're an actor), and such was the case with Cuarón. Thus, when he finally came back after winning in the directing and foreign language categories, there was no one to ask him about cinematography. We and another cinematography-minded colleague were part of the sea of raised hands, but there were so many in the air at that point, it diminished the odds of any one person getting called on.
And no one else talked about it, either. Which only left us with his front-of-house musings when he won: "It is well-known that in Billy Wilder's office there was a sign that said 'what would Lubitsch have done?' And for me, it was what would 'Chivo Lubezki would have done?' So this is for you, too, Chivo. And thank you very much, Mexico."
He's talked in other interviews how he originally wanted Chivo, but their schedules didn't mesh, nor did those of any of the alternate DPs he was considering. So -somewhat reluctantly at first - he decided to continue with the pre-production work he and Lubezki had done, and lens it himself.
Clearly to good results.
Later, he expanded on some of the film's front-of-camera considerations, such as subcultures within Mexico, and the fact they are finally being portrayed in films: "It's a conversation that should have happened, I'm not saying years or decades, probably centuries ago. And it's a good thing that it is happening, but it's very, very late in the game."
But even if the Oscars didn't carve out specific Q&A time on the cinematography front, the praises of DPs were still being sung at other award shows.
Director Rob Marshall, for example, in receiving the Art Directors Guild's Cinematic Imagery Award this year - given to a non-production designer whose own aesthetics and collaborations continue to advance the on-screen palette- mentioned Dion Beebe as "one of the supreme artists on this planet," in his own acceptance speech.
To be sure, Marshall thanked numerous other creative partners as well, like designer Tony Walton, but it was no accident he emphasized his work with Beebe, his DP for the Oscar-winning Chicago, Memoirs of a Geisha, the current Mary Poppins Returns, and the upcoming live action Little Mermaid.
Even the Visual Effects Society, in the course of honoring the FX in works like Avengers: Infinity War, and Spider-Man: Into the Spider-Verse, had a "virtual cinematography" category, which in this case, was won by Ready Player One for its "New York race" sequence.
Cinematography, and its technology, were also being honored at the same time the ASC Awards were happening. In an unusual scheduling hiccup in an increasingly busy awards season, the Academy's Sci Tech awards dinner was across town as ASC's own evening was unfolding, forcing many people to have to pick and choose (though Academy President John Bailey, himself a cinematographer, of course, wound up at Hollywood & Highland with the ASC folks).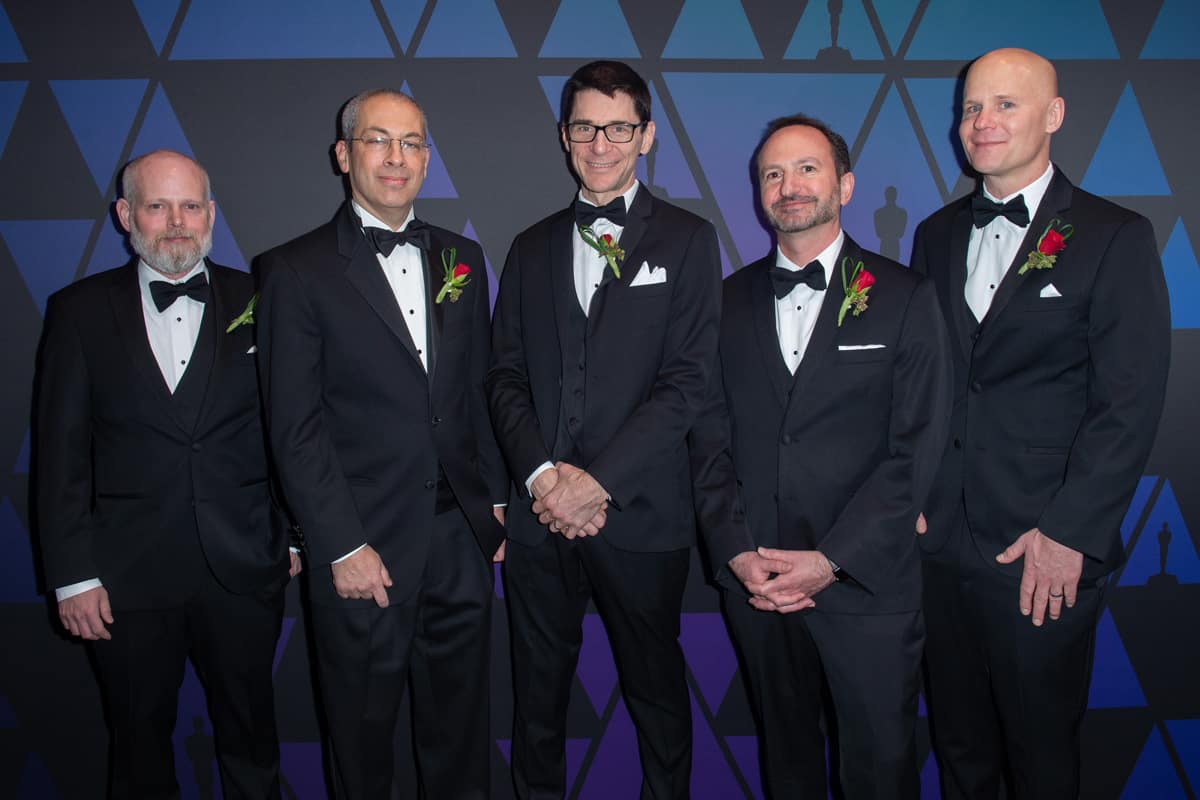 Tying into the "virtual cinematography" honored at VES, among the inventions similarly honored at Sci Tech were two breakthroughs now currently owned by Adobe: Photoshop, pioneered by ILM-based VFX Supervisor John Knoll back in his college days, and After Effects.
The latter was created by a small group of Brown University grads, who'd created a business called Company of Science and Art, or COSA - out of which came After Effects. One of those COSA partners being honored, was Dave Simons, who told us later that "at its core, After Effects is a tool for imagination and it's been astonishing to see what filmmakers have brought to life over the years. Thinking back to the original Jurassic Park in 1993, to more recent pictures like Blade Runner 2049, I remain amazed at how the art of special effects and motion graphics continues to evolve and innovate. After Effects is a living and breathing tool that reflects and pushes forward the innovation we see in this space, and we have our customers and third-party plug-in developers to thank for this...we share this award with everyone who has contributed."
Meanwhile, the contributions of DPs were concurrently noted back at the ASC by notable directors, particularly those who'd worked consistently with the two honorees profiled earlier in this space. Director John Dahl, introducing Jeff Jur for his Career Achievement Award, joked that it was a "revelation that someone who was so successful in his field is also a nice guy." And true to form, on accepting the award, Jur thanked the camera operator he'd been working with, Don Devine, for the past thirty years.
On a similar note, Quentin Tarantino, in his intro with longtime - and ongoing - collaborator Robert Richardson, called their initial meeting "the greatest first date of my life."
As for how things unfold after such first dates, a gratified and gracious Richardson said "the journey is as much about survival as it is about success. My life is crowded with the kindness of strangers and standing on the shoulders of giants."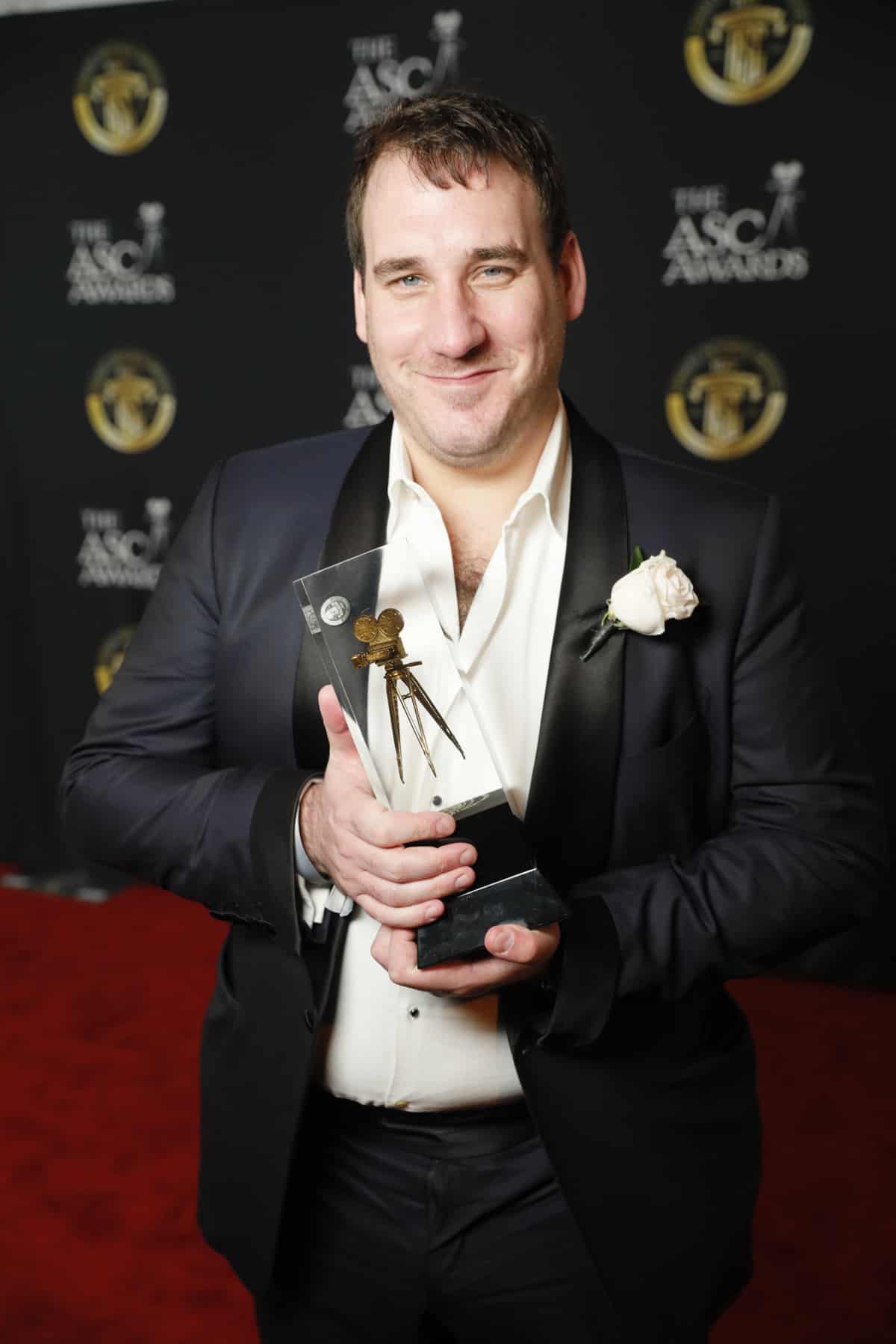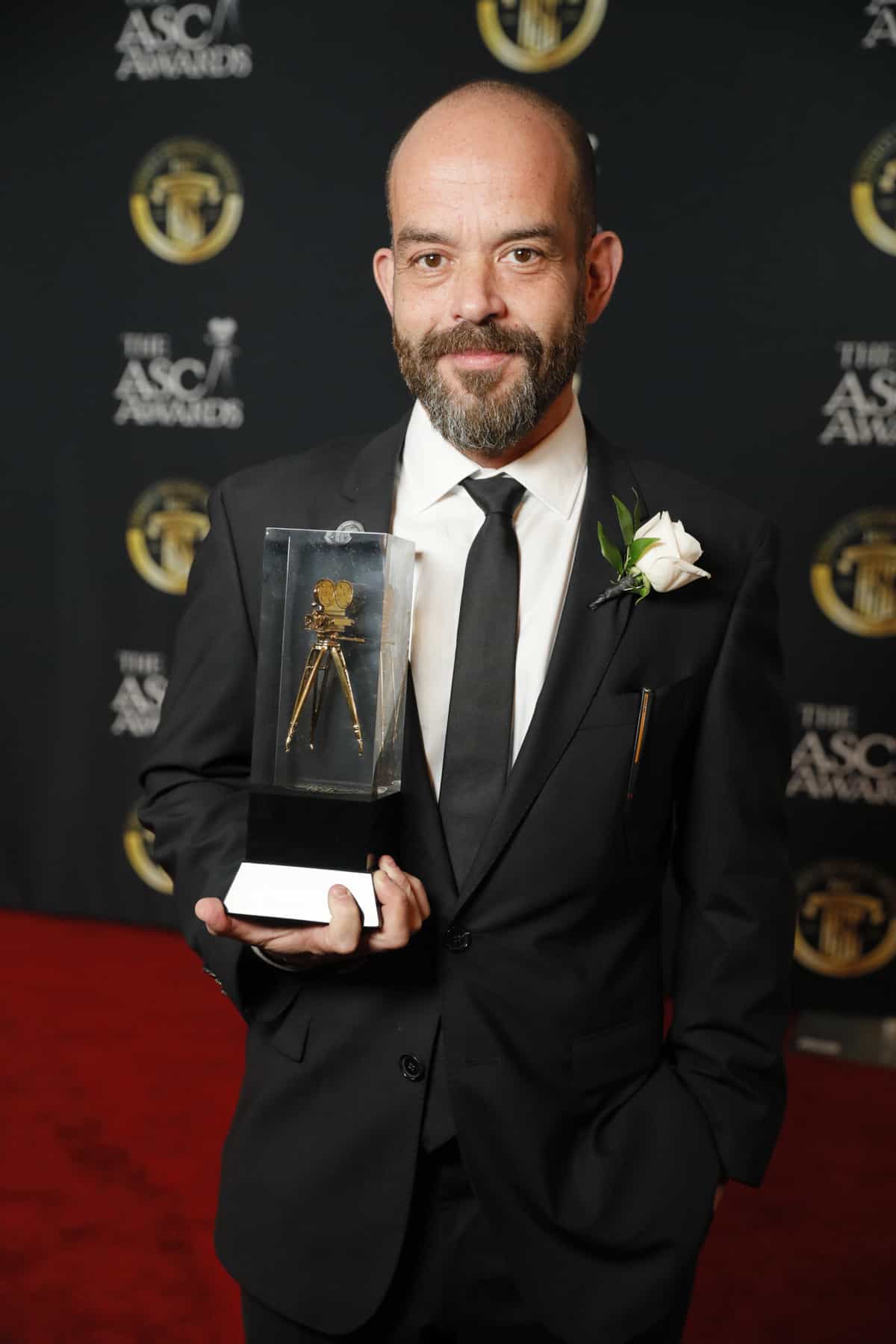 Other winners experiencing such kindnesses that evening included Adriano Goldman for The Crown, and James Friend for Patrick Melrose, in the TV movie/miniseries category. And in its own Sci Tech-like moment, the ASC also honored Professor Franz Kraus, who sits on the Supervisory Board of ARRI. When ASC President Kees van Oostrum presented the award, he said that the "tenacity and commitment," shown by Kraus "eventually allowed him to spearhead the creation of a tool with the ARRI ALEXA that deeply touches and inspires everyone in this room tonight."
Something borne out not only by the aforementioned If Beale Street Could Talk, but by both Cold War and Roma: Despite being black-and-white projects which might have the look of cinema from an earlier age, each was shot on an ARRI ALEXA - an XT and 65, respectively.
It harkens back to something Cuarón said on Oscar night, when accepting his award in the foreign language category. He cited French director Claude Chabrol, once asked about being part of the French New Wave (the influences of which, along with Italian Neorealism, can be seen in both the ASC and Academy's cinematography winners). Chabrol, Cuarón recounted, said "'there are no waves, there's only the ocean.' I think that the nominees tonight have proven that we are part of the same ocean."
And right now, it's an ocean continually yielding interesting and diverse work. We can hardly wait to go swimming in it again, next award season. Right after we dry off a little bit.
See you next month, in spring, but regardless of season, write in: AcrossthePondBC@gmail.com or @TricksterInk