Double Act

Laurie Rose BSC / Stan & Ollie
Double Act

Laurie Rose BSC / Stan & Ollie
Stan & Ollie follows the world's most famous comedy duo, Laurel & Hardy, as they attempt to reignite their dwindling film careers, during a gruelling music hall tour of the United Kingdom and Ireland in 1953.
The £10m, Fable Pictures/BBC Films production, stars Steve Coogan and John C. Reilly as Stan Laurel and Oliver Hardy (each respectively earning BAFTA and Golden Globe-nominations for their performances) and was directed by Jon S. Baird from a screenplay by Jeff Pope. Laurie Rose BSC, whose credits include Ben Wheatley's Sightseers (2012) and High Rise (2015), plus a season of BBC's Peaky Blinders, was chosen as the cinematographer.
"It was the first time I had worked with Jon, and we had never met before," says Rose. "We got on really well in the interview. I didn't see Stan & Ollie in terms of the comedy, nor high drama, rather more as an affectionate look at their professional and personal relationships. Jon called it a love story from the outset.
"We decided the cinematography should take a step back, assume the role of a witness to their heart-warming story. In tune with that, rather than applying a strong and specific period look, we planned the movie more as a contemporary telling of Stan and Ollie's experiences in post-war Britain, allowing the production, make-up and costume design to take us back to that time."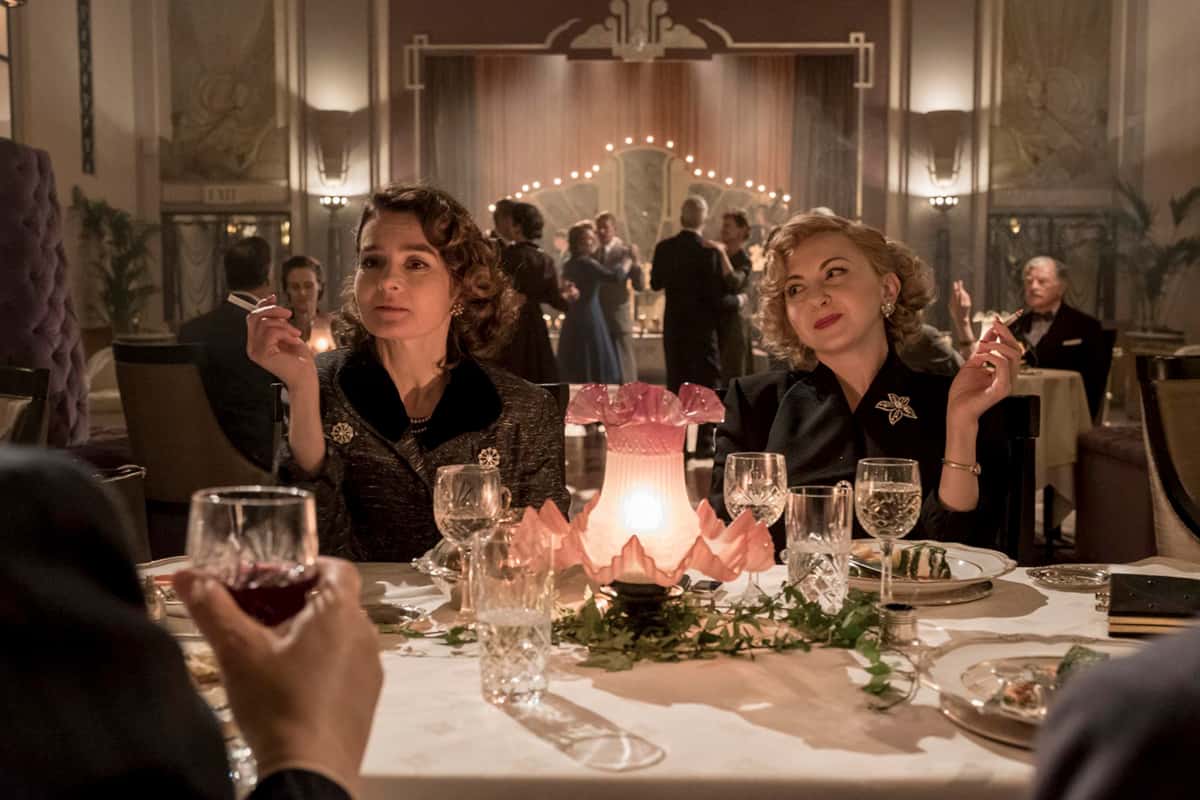 Starting in April 2017, the seven-week shoot encompassed multiple locations around the UK. These included: The Black Country Museum in Dudley, West Midlands; multiple theatres such as Birmingham Old Rep, Hackney Empire and Bristol Hippodrome; various corridors and walkways at Pinewood Studios; Bristol's historic harbourside and The Balmoral cruiser; plus a set-build of a bedroom and interiors at The Savoy, at West London Film Studios.
Along with referencing original Laurel & Hardy movies to imbibe the stripped-down staging and camerawork of their various dance and clowning routines, Rose and Baird also accessed behind-the-scenes unit stills from their Hollywood movies and backstage photographs taken during their British tour. "We wanted to make genuine nods to authenticity, and let the performances do all the heavy lifting" says Rose.
Take 2 Films, Rose's long-time kit provider, supplied the production with ARRI Alexa SXT cameras and a lens package of Cooke S4 T2 primes and a Fujinon Alura zoom. Lighting was provided by PKE, whilst prop house Ancient Lights was used to source an array of working period theatre and studio lighting fixtures that would feature in the movie.
"I love the look and feel of the Alexa sensor, and know the camera pretty well," says Rose about his kit and framing decisions. "In the mid-1930s, almost all lenses used in Hollywood and the UK were, in fact, Cookes, mainly due to their speed. Both Cooke and I wanted to honour that legacy. They invited me to test the uncoated Cooke S4s, which had only just been announced, but they proved a little too uncontrolled for my intended look. So I went with the coated S4s. As for the aspect ratio, widescreen is a received cinematic language that still differentiates the large and small screens, although the gap is narrowing. So, we shot 16:9 2.8K ARRIRAW and framed for a 2.39:1 extraction."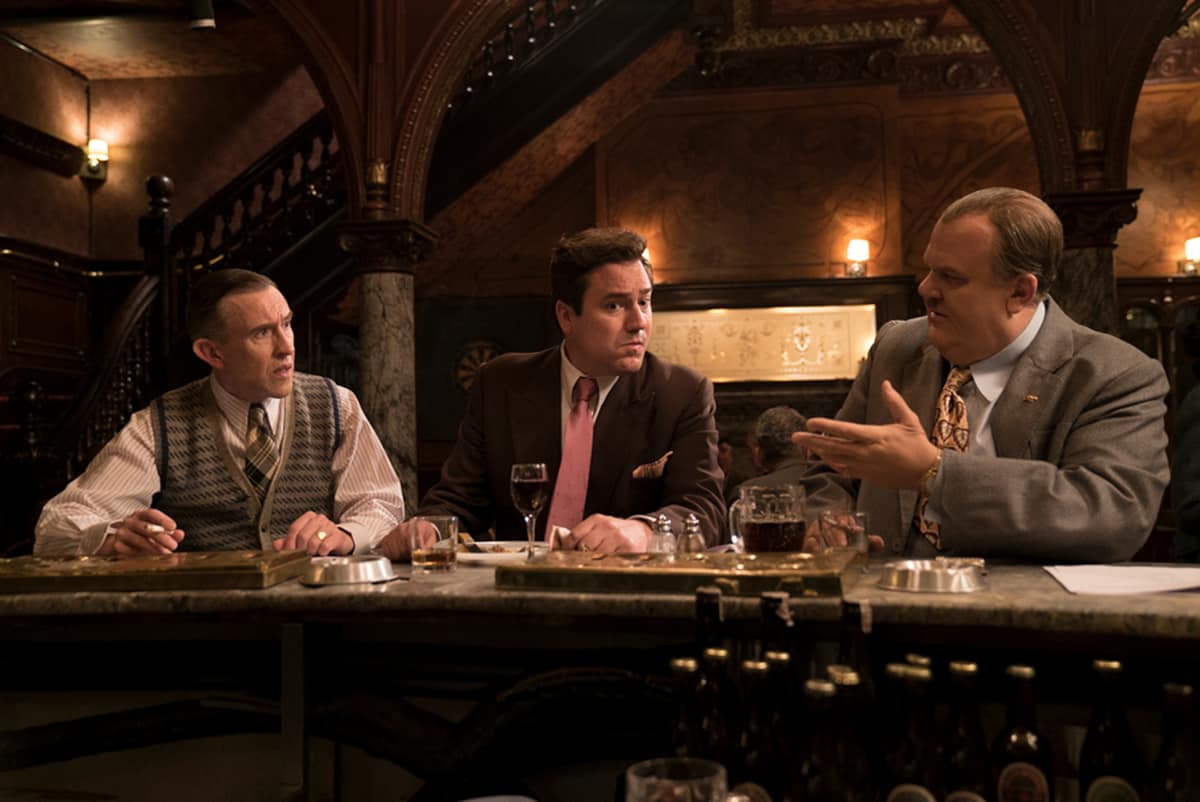 Stan & Ollie was principally a single camera shoot, with Vince McGahon ACO Assoc BSC operating A-camera/Steadicam. In order to reduce the demand on the actors of repeat routines, a second camera was sometimes introduced, operated by Nick Gillespie. Shooting either wides or close-ups from similar angles to the A-camera, intentionally paid homage to the cinematographic sequencing and style of Laurel & Hardy's original Hollywood movies. The second camera was also used to shoot crowd replication footage in most of the theatre locations.
Rose says he prefers not to use custom LUTs during production, tending to shoot and monitor in Rec. 709. "It worries me when you have LUTs, full-blown grading and a calibrated video village, as people downstream think that's the finished picture. On this film, I didn't want to impose a look, nor have the images too strident, but was keen to make sure the production, editorial and financiers saw the best of our rushes. With 709, I shoot as close to my plan, but know my parameters and can then go into post with confidence.
"During the first two weeks, as we encountered pretty much every situation we were likely to meet, I typically lifted the blacks by a point, pulled the saturation down slightly on-set, with my DIT, Kevin Bell. After that, we were up and running on delivering good-looking dailies, although we always attended directly to any exposure issues." Rose completed the DI on Stan & Ollie with regular collaborator, Rob Pizzey, senior colourist at Goldcrest.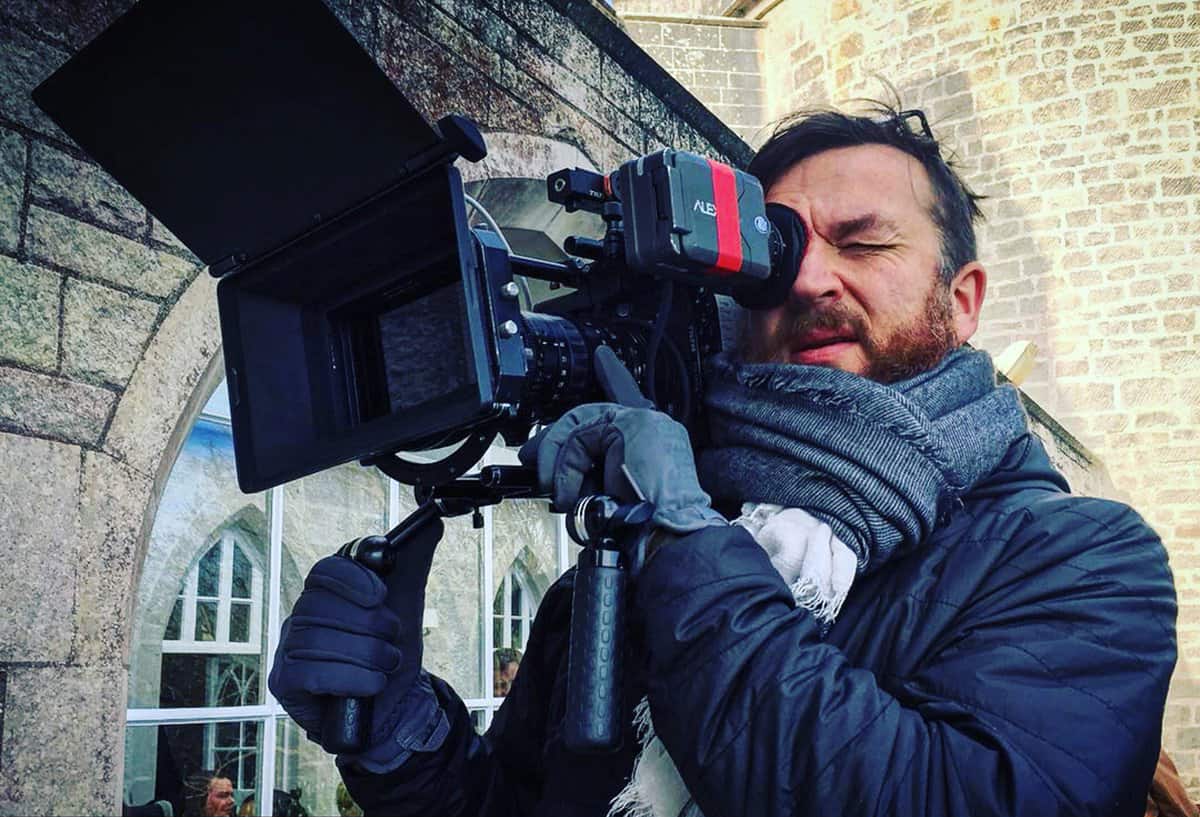 "In the mid-1930s, almost all lenses used in Hollywood and the UK were, in fact, Cookes, mainly due to their speed. Both Cooke and I wanted to honour that legacy."
- Laurie Rose BSC
Whilst Rose attests to having fun in shooting the lovingly recreated set-pieces, he perhaps most enjoyed the challenge of a sustained, six-minute tracking shot at the beginning of the movie. Set in 1937, it follows the comic duo, then at the height of their fame, walking and talking their way through the chaos of the Hollywood backlot to the set of their latest comedy, squabbling along the way with hard-boiled producer Hal Roach about their miserly wage packets, before stepping on-set for a cunningly choreographed dance number for Way Out West.
"It was actually a morph of three separate shoots at three different locations - a dressing room, an alley way and studio exterior at Pinewood, and a dressed set at Twickenham," Rose explains.
"The largest section, and by far the trickiest, was at Pinewood. We shot on a Sunday, the only day we could guarantee it was quiet, as Star Wars: A Solo Story was shooting at the time. We started coming out through a prop door (from the previous section) and turned into a busy studio alley, populated by the classic Romans, cowboys, dancing girls, prop men and behind-the-scenes mayhem.
"We had around four pages of dialogue for the entire sequence up until they encounter Hal Roach, two pages of which were on that set walk. So we timed it out and it covered a lot of ground, which had to stay interesting and busy. Wireless monitoring was tough as the camera went between studio buildings and round many corners. A number of greenscreens were needed to get rid of some modern aspects we couldn't cover and to give a convincing Culver City skyline. My fingers were crossed for a sunny, LA-style day and typically it was variable all day. We did 18 takes and, of course, the very last one was used in the film, when we had just enough sunshine"
Of course, filmmaking is the sum of many parts. Along with the production design by John Paul Kelly, set decoration by Claudia Parker, costumes by Guy Speranza, camera moves by McGahon, and lighting support by gaffer Barry Conroy, Rose was especially impressed when it all came together with the actors on-set.
"The commitment our leads demonstrated towards their roles was astonishing," he concludes. "All of a sudden, legends from the past were alive again. We were all supremely happy at the outcome, and I hope this film will introduce more people to these legendary comic heroes."