SELF-PRESERVATION SOCIETY
President's Perspective / Mike Eley BSC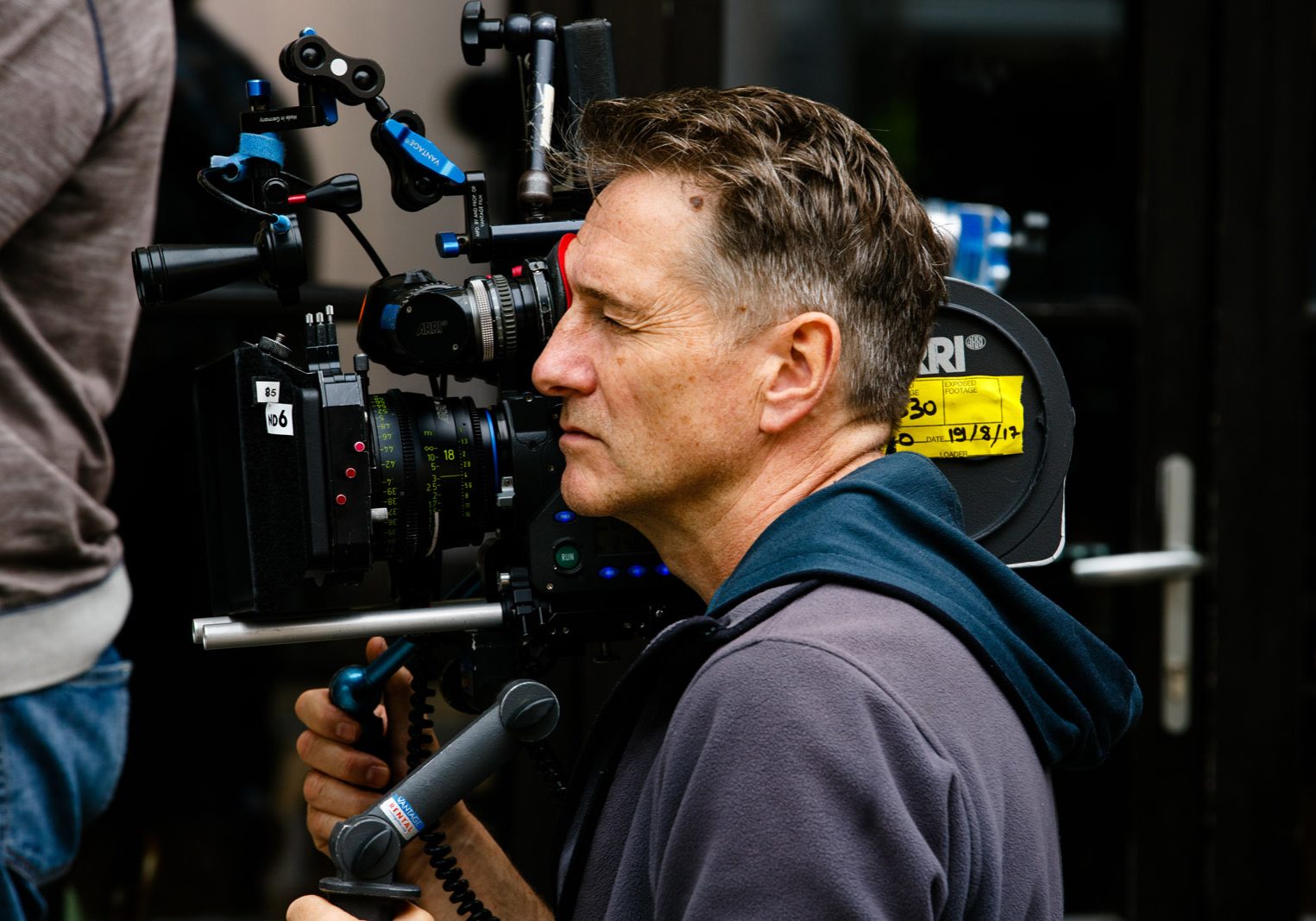 SELF-PRESERVATION SOCIETY
President's Perspective / Mike Eley BSC
According to my diary, I pressed 'send' on my last President's Perspective on February 25th. I have to seek out my own copy of the magazine to see what it was I wrote back then in that pre-Covid-19 world. It feels like eons ago. As I write, we are into the fifth week of lockdown and the government says we will remain confined for at least another fortnight, though most likely longer.
Our industry was shut down with a haste normally associated with a 6pm wrap on a Friday night before a Bank Holiday weekend. It was a guillotine. And, as the days since have rolled into each other in an almost hallucinogenic episode of rituals, ever-more depressing news bulletins and (pretend) dog-walking, we have had to face the future and our possible place in it.
Community, support and acknowledgement; all are suddenly uppermost in our minds as we see our neighbours and fellow citizens through fresh eyes. We observe the truly heroic NHS and social-care workers go about their work. It is humbling and sobering, not to mention frustrating, that it's taken a pandemic for many to appreciate frontline workers. It became a frontline because we, the rest of us, have been forced closer to it, but it's always been there.
Closer to home, community, support and acknowledgement was what was needed throughout the camera department suddenly stood down. It's been one the heartening aspects of the past few weeks, to see the various social media and online platforms being used to keep ourselves and our colleagues in touch whilst in isolation. Cinematographers are sharing their thoughts and experiences via webinars and chat rooms. Masterclasses are conducted with an enthusiasm and alacrity seldom seen. This, I believe, is not just a mark of what has been lost, our communal workplace, but also a recognition of a wider truth; that we are all in this together and the world we will return to will not be as it was before.
There are the first indications coming through of what that world will look like: social distancing upheld for months; stringent health and safety measures unlike any we've seen before; the possible testing, daily, of those on film sets; designated work areas and practices designed specifically to deal with Covid-19. In short, we will have to learn new ways to do our jobs, some affecting and possibly even negating the methods we have each developed over a career.
The conversation about how we get back to work in the UK needs to start soon. The important thing is to ensure that the people returning to set ­- many who will have had a really tough time during the lockdown, psychologically and financially - do not feel they are less secure in their workplace than they were before. Those below-the-line have in the past felt the pressure of a squeezed and hyperactive industry with regard working hours and attempted short-cuts by productions.
It has been suggested that productivity post-Covid will drop by approximately 10%. That sounds optimistic to me. Film sets move at a pace because of methods honed over years by experienced professionals, all of whom are flexible and willing (that's why they're in the film & TV industry). But strict guidelines will take time to take on the appearance of fluidity. And who will shoulder the cost? Who will 'pay' for the extra time it takes to test crew members at the start and end of each day?
It is not unreasonable to expect, in the absence of a vaccine, that people returning to work will be asked to do so "at your own risk", and to sign on the dotted line accordingly (assuming productions can get insurance at all). This cannot be allowed to be an abrogation of responsibility on the part of studios or production and a walk-away from oversight. On the contrary, it should bring recognition and proper protection. Who knows, it might even bring about a re-evaluation of 'below-the-line'. Acknowledging the work/home balancing act, facilitating possible job-sharing, observing the diversity of needs for those on set. From crisis, change can come.
Real and effective change nearly always comes from solidarity and strength in numbers. This summer, IMAGO will elect a new president. It was once a European federation (the BSC was a founding member), but now its umbrella spans the globe. It is a golden opportunity to put renewed purpose and energy into our cinematographic community. In the coming years, we may well need that umbrella like never before.
Society was a thing once said not to exist, remember? It was willed-away in a rhetorical flourish by someone for whom that word meant trouble, an annoying harness preventing the true expression of self (rhymes with wealth). Now we know it's an essential facet of being human. We cannot go it alone and an observance of the common good is the very least we owe others and ourselves.
Well done everyone for playing your part in keeping yourselves, others and the NHS safe. Well done for staying in touch and keeping the creative soul nourished.
Take care and see you on-set soon.
Mike Eley BSC
President