Amsterdam Secrets

Oona Menges / The Host
Amsterdam Secrets
Oona Menges / The Host
"Every single day we had to think on our feet with things changing, but my crew flowed like water, and I am pleased with the work we all did and what we achieved together to get the images on screen," recollects cinematographer Oona Menges about her time shooting The Host - the ultra-low budget, suspense-driven feature, whose twists and turns explore shady secrets, the darkest corners of the human psyche, and the on-going consequences of making the wrong decisions.
The action follows Robert Atkinson, a London banker who, sick and tired of the daily grind, takes a risk with the bank's money to leave his mundane existence behind and begin a new life. However, he unwittingly signs up with a Chinese cartel to transport a briefcase to Amsterdam, and all is not as it seems in a city shrouded in brooding mystery. Fuelled by power players, drugs, seduction and violence, Robert waits his turn in a deadly game of choice and consequence.
The Host - essentially a contemporary take on Psycho (1960, DP John L. Russell ASC), the American psychological thriller directed by Alfred Hitchcock - was produced by Zachary Weckstein, an honours graduate from London Film School, whose is motto is "Nothing is impossible", with Andy Newbery, whose work includes the BBC drama series Keeping Faith (2017), making his directorial debut in features. The cast includes: Maryam Hassouni, Mike Beckingham, Dougie Poynter, Nigel Barber, Derek Jacobi, Jeroen Krabbé, Margo Stilley and Ruby Turner.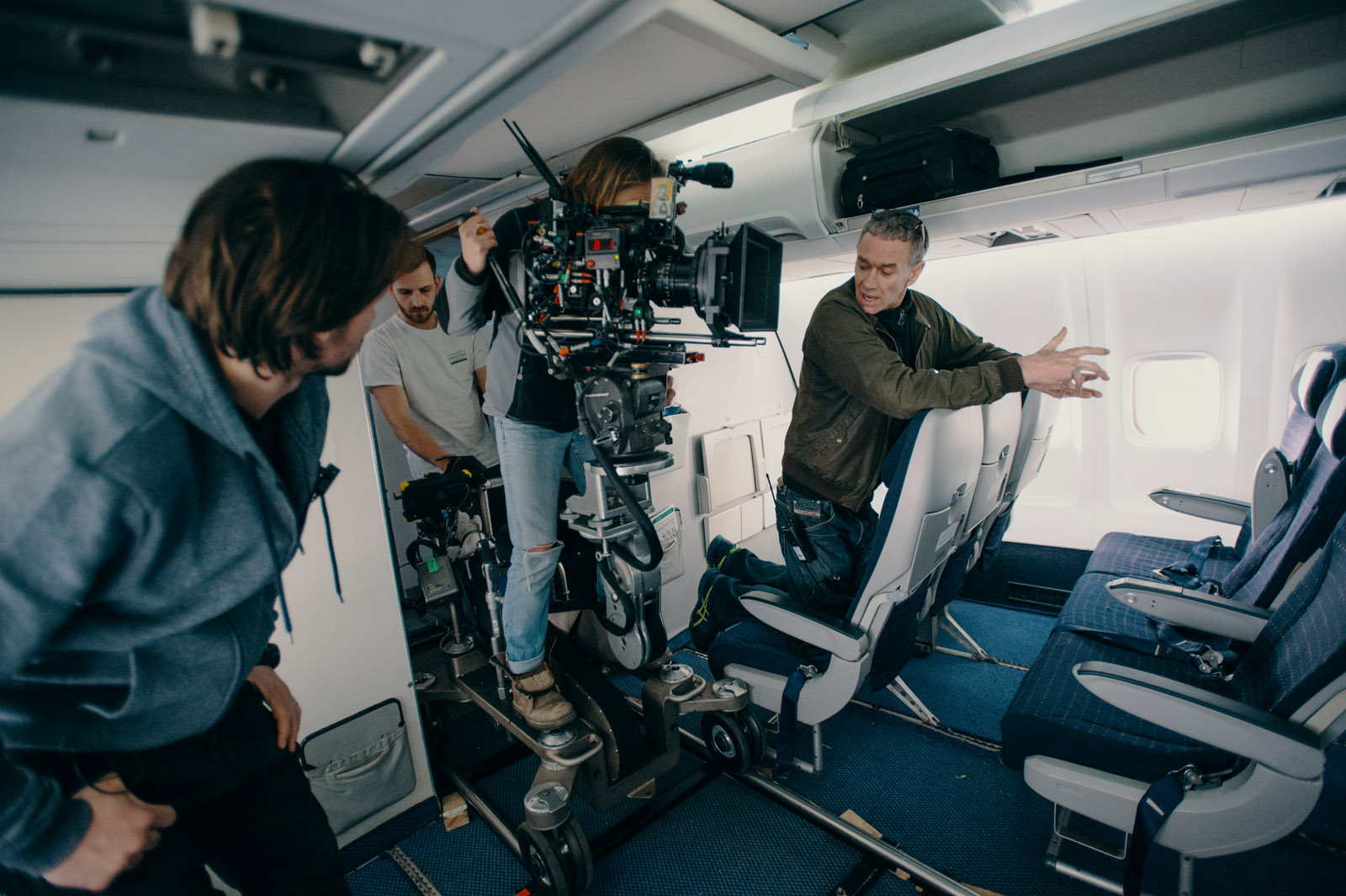 Menges trained under the auspices of some of the industry's most respected DPs. She earned her stripes on films such as The Tango Lesson (1996, DP Robby Müller) The Woodlanders (1997, DP Ashley Rowe BSC), Love Is The Devil (1998, DP John Mathieson BSC) and Dirty Pretty Things (2002, DP Chris Menges BSC ASC), and then as a cinematographer on TV series such as Different For Girls (2017). She previously worked as DP with Newbury on the short TV film Elen (2017).
Menges originally received a call in late 2017 from Weckstein, who had been visiting his alma mater, where Andy Speller, senior lecturer in cinematography on the MA Filmmaking course, put her forward for the job. Along with teaching, Speller is a member of the GBCT and ACO, and was camera operator on features including Lara Croft Tomb Raider: The Cradle Of Life (2003) and The 10th Kingdom (2000).
"When Zach called me the director was yet to be hired, but a lot of the film was in place," recalls Menges. "Usually, on a low-budget production the main word on a producer's lips is 'No', when you're asking for things, but Zach was quite the opposite. Despite limited resources he assured me that he would give me free rein, and literally break his back to help me get what I needed - which made it appealing to get involved.
"We also shared the same attitude, which was, we shouldn't allow a low budget to limit our dreaming for the film - that it was possible to still insist on the best, and to make it look beautiful.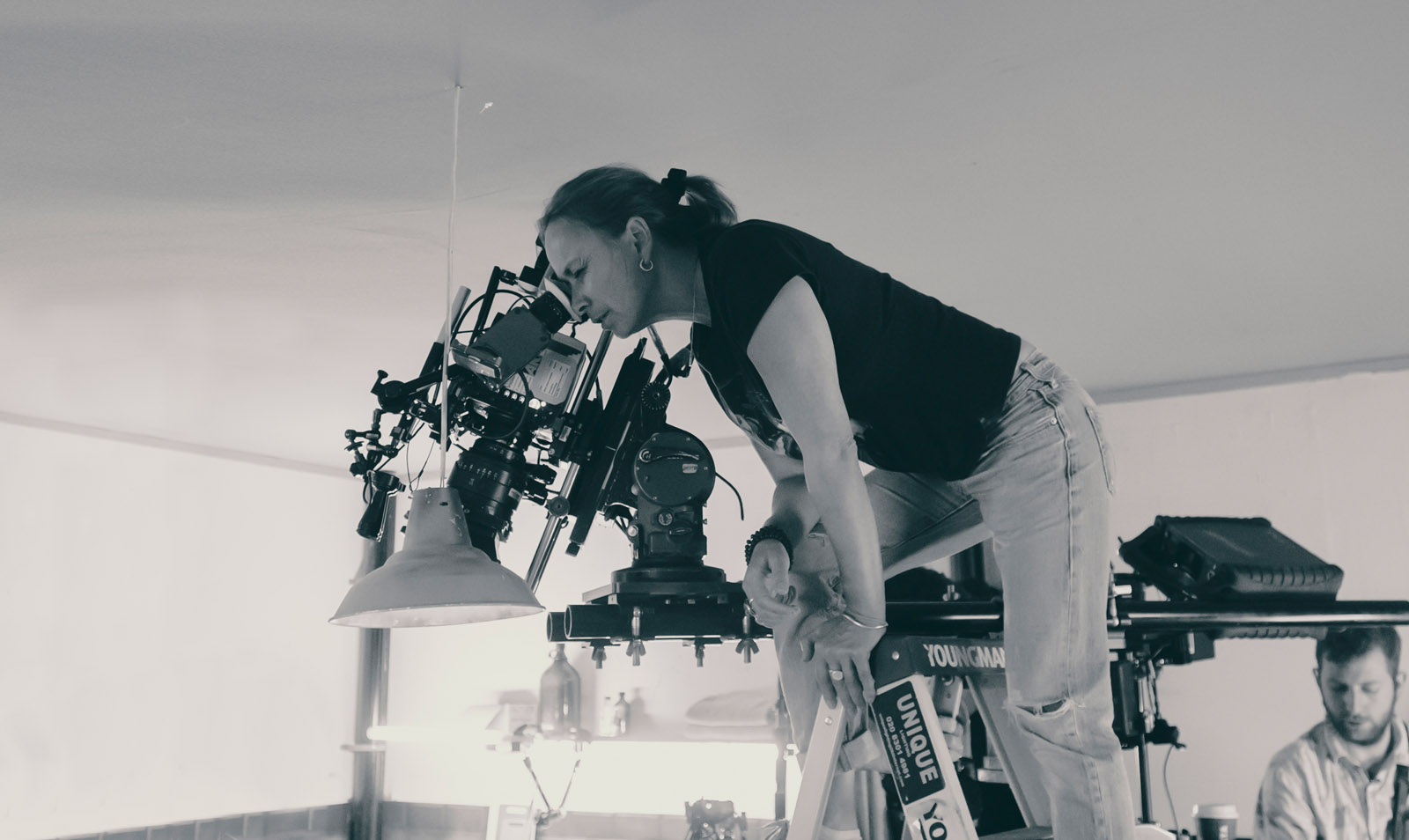 "I introduced Zach to Andy, and together we formed a collaborative triangle where we understood the challenges and could support one another. That's not to say shooting wasn't difficult - there were a lot of practical and creative challenges along the way, without the budget to lock-in locations and other important factors (like actor availability). There were also lots of last-minute changes where we had to swivel on a dime. But I had the kind of producer and director who make the experience enjoyable."
The production shot for 19 days at locations around Amsterdam, including a sumptuously re-architected townhouse along one of the city's canals, plus Schipol Airport and The Hague. This was followed by ten days in London, which included a brief shoot at Heathrow Airport.
Menges says there were no specific visual references to conjure up the aesthetic for the production. For his part, Weckstein wanted the overall result to be colourful and cinematic, whilst it was Newbery's desire to heighten the suspense by having both the camera and the Amsterdam townhouse appear as disconcerting presences in the storytelling.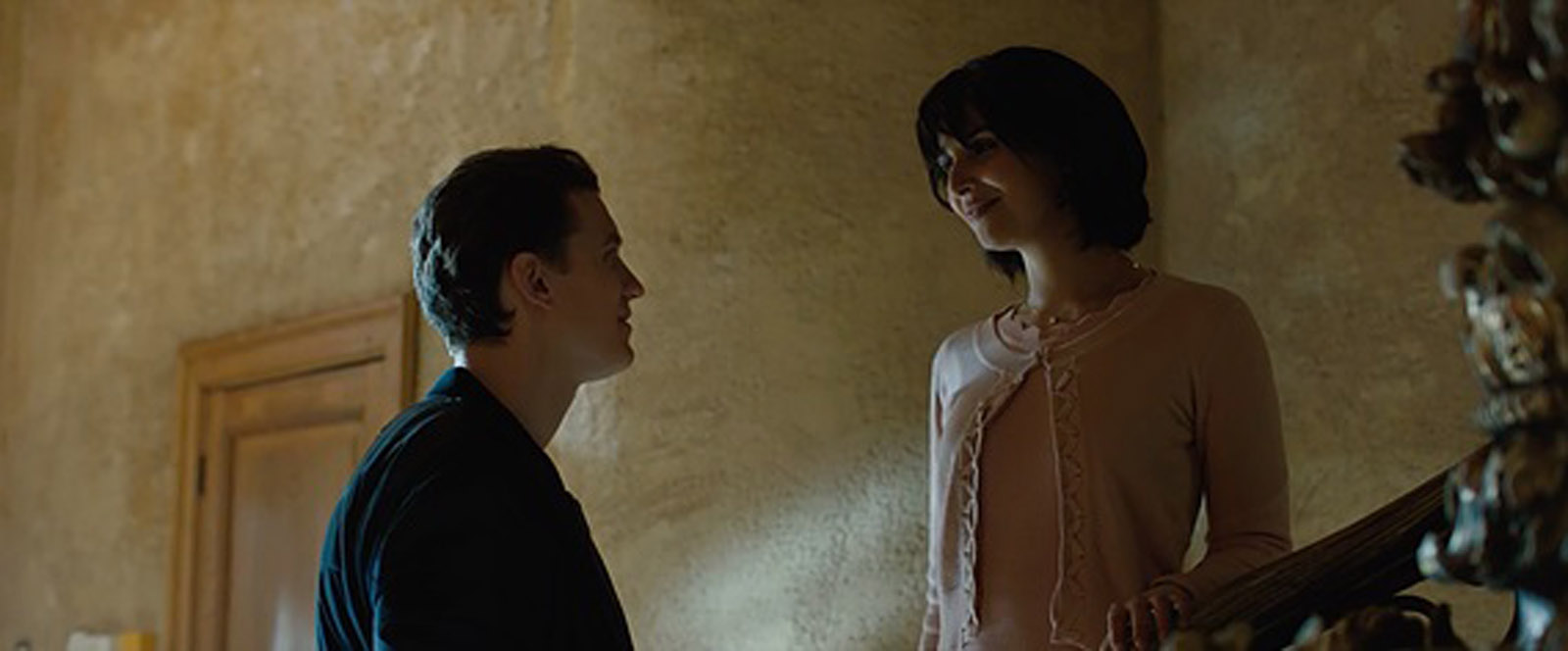 "I visualised things similarly in terms of the use of colour, which meant the beginning of the film being understated and becoming richer and more surreal as it went along, yet always in a way that contributed to the storytelling."
- Oona Menges
"I wanted to keep the look vivid, but, as the story progressed, to bring in more muted and smokey tones to the overall palette, more in tune with the sinister nature of the drama. I particularly wanted a filmic look to the final result, with rich, thick blacks and a soft, velvety patina. In terms of framing, for Andy it was more about keeping the camera moving, creeping, and using plenty of negative framing plus top shots to throw the audience a little bit, yet maintain their engagement in the surreal, nightmarish story."
Menges, who operated, selected ARRI Alexa Mini cameras, using Cooke S4/i lenses to shoot spherical widescreen 2.39:1. "I went with the Alexa Mini as it's a camera I know and trust, and diminutive-enough to handle our range of car, Steadicam and interior work. Although we looked at shooting Anamorphic, Andy was not attracted to the aberrations and bends those lenses give to the image. So we went with the Cookes, mainly using 32mm, 40mm and 75mm focal lengths for our various wides, close-ups and mid-shots.
"Shooting spherical widescreen gave us an overall cinematic aesthetic and avoided the rectilinear issues you get with Anamorphic. It also gave us scope to explore dramatic and emotionally-unsettling image compositions with our actors at our different locations - such as negative space, and depth."
She adds, "I like a moving camera, and using slow, creeping moves the it became a presence within the visual storytelling, supporting the thriller aspect, and creating an air of tension and fear. In practice, this meant the image being quietly composed and choreographed with solid moves on the dolly as much as possible, or on Steadicam."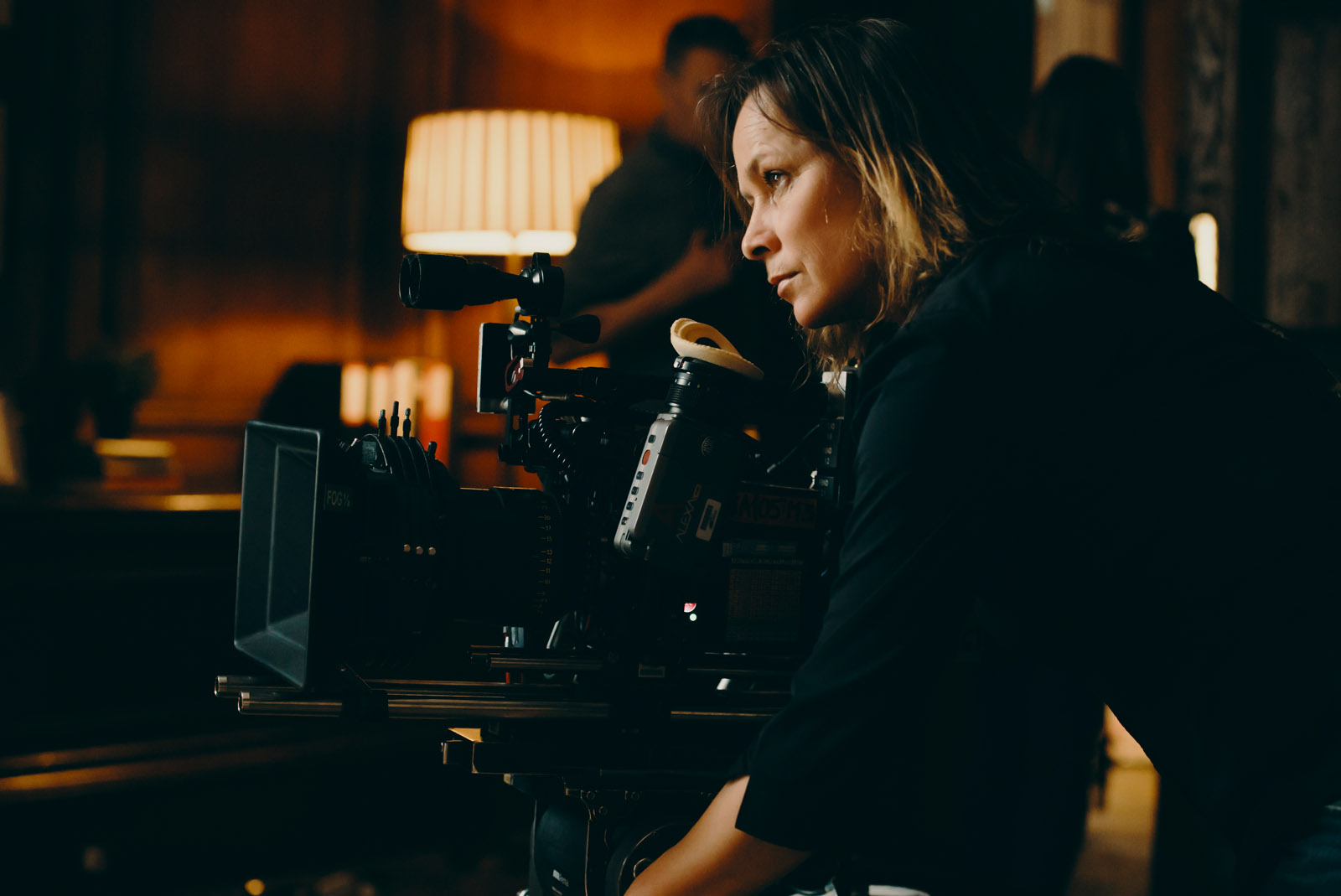 Prior to production, Menges worked with Matt Watson, her longtime colourist collaborator, to refine and adapt her own personal set of LUTs that would encourage filmic looks across the different day and low-light scenes of the shoot.
"We developed two basic LUTs, one a slightly lighter version of the other, and these were our building blocks for the overall look I wanted," Menges explains. "Essentially, those LUTs twist the colours, make them smokey, and introduce subtle notes in the shadows and the highlights, along with a slight blooming of the highlights. The overall effect meant the look was more film-like, whilst also giving the image a certain energy," she says.
Taking things a step further, Menges employed one-eighth Tiffen Double Fog filtration on most shots and worked with textures of surfaces in the locations to augment the atmosphere, especially the Amsterdam townhouse, whilst also creating a soft glow around the highlights and lowering the overall contrast of the scene.
"The resulting images looked beautiful when we saw the rushes in our DIT set-up in our hotel at night," she says. "We only did a small amount of grading on the dailies, typically just small tweaks in order to polish them up before they went off to editorial." Michael Crusz performed the duties as DIT/dailies colourist.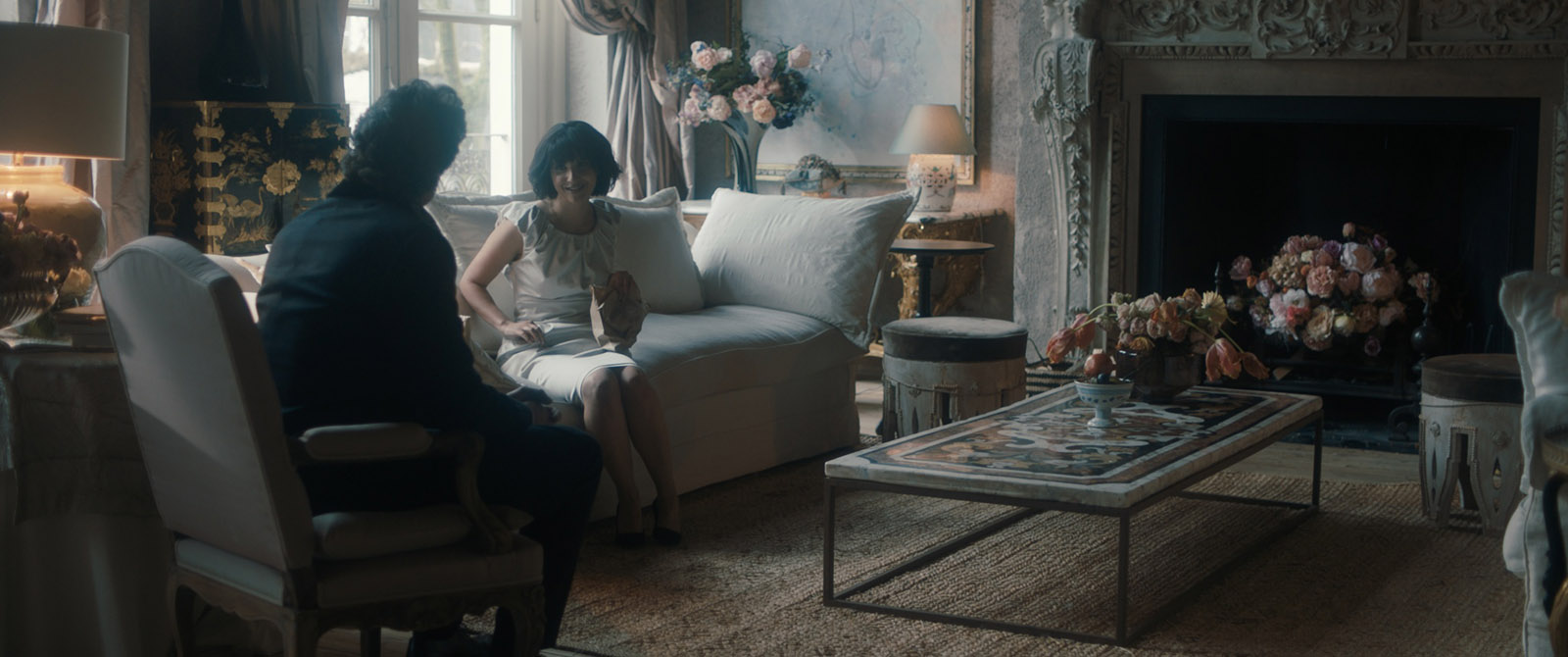 Menges operated A-camera during the shoot, with Richard Cornelius performing duties on Steadicam and second unit car work. Mihalis Margaritis did pick-up Steadicam days in London. Leo Winslow was the first assistant camera/focus puller, with Benjamin Hoy-Slot working as second assistant/clapper loader. Key grip Myles Soldenhoff with Jan Biemans and Auke Verhoeff assisted with the camera moves. Joaquin Blunt and Jaron Joosten were amongst the UK and Dutch camera trainees.
The production's gaffer was James Adair, who proved instrumental in bringing-in a Cine Reflect Lighting System (CRLS) from Austria at Menges' behest. He was supported during production by Jake Newell, Jamie Montgomery and Richard Scott as sparks.
In terms of illumination, Menges' lighting team and equipment were necessarily pared-back. During prep she made the decision to utilise CRLS, developed by renowned Austrian DP Christian Berger and his gaffer Jakob Ballinger.
"I had used CRLS twice before - once playfully, when I shot light around the Opera Nova in Bydgoszcz during Camerimage a few years ago, and once for real on the short TV film Elen I did with Andy. The CRLS is a lot of fun to use, and I knew it would be perfect for The Host considering our scant resources and our need to be creative on a budget."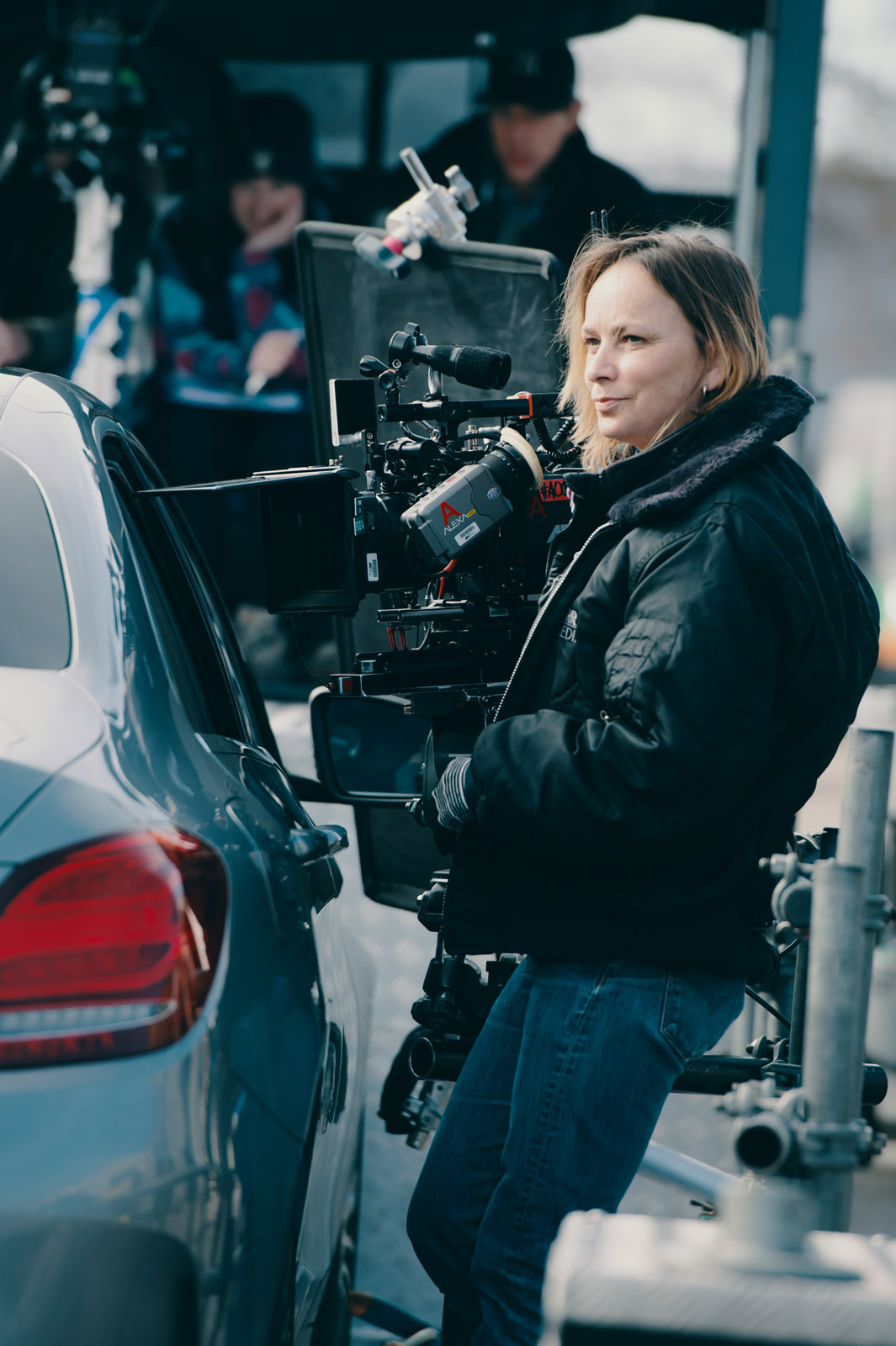 Menges deployed the CRLS during a six-day stint at the Amsterdam townhouse, using a 1.2K source, located in the building's foyer, and as many as ten reflectors/diffusers to deliver light to the different rooms, by either interior or exterior routes.
"Our townhouse location on the canal in Amsterdam was actually re-architected from an old warehouse, with huge beams and spiral staircases connecting the five floors, and an incredible rough-concrete texture on the walls - which all lent to the look.
"Because of the way the CRLS works - with light from a single source, and reflectors on simple stands or clamps to channel the light to where you want it - it reduced the need for my lighting team to have to keep lugging individual bits of lighting kit, muslins and flags, along the hallways, or up and down the stairs - which was helpful as I had only a skeleton lighting crew.
"It also proved fast and flexible in helping me to set-up the many lighting scenarios around the building and got me out of trouble when I needed a quick fix. I used different grades of reflectors to achieve different qualities of light, from naturalistic daylight to something altogether more deeply atmospheric and sinister. The sparks loved using it too, as they felt really in-tune with the creative lighting process."
One night shoot, when no cherry pickers or balloon lights were available, Menges even used the CRLS to create a moonlit scene. A soft reflector was used to cast the light over the scene, with the source gelled and the reflector turned to the most dimmed-down it could be. "We adjusted the CRLS reflector right down to make the lighting very soft. It didn't have to cover a large area, but it did look like real moonlight," she says.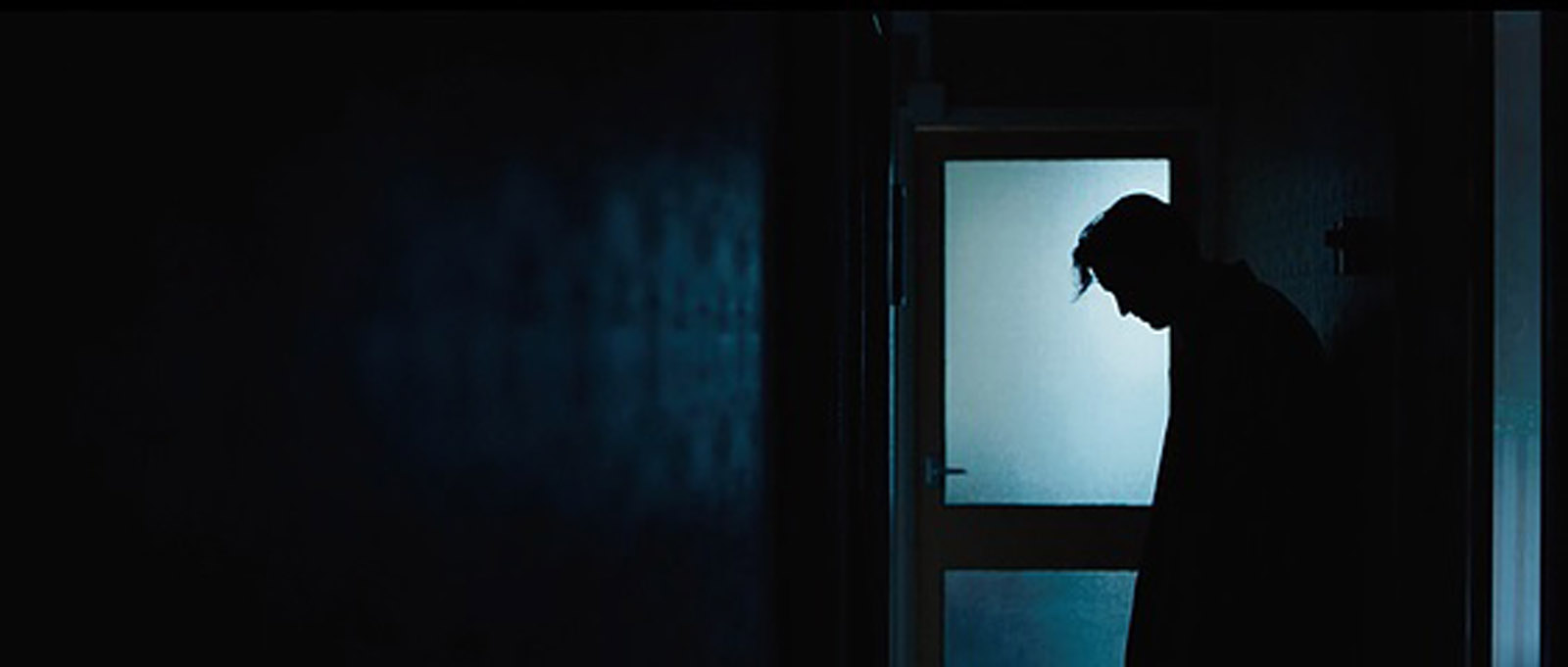 As the story swings between plausible/real and surreal/nightmare scenarios, this gave Menges the room to play and push reality.
"Because Vera's character, for example, was pretty schizophrenic, I felt able to take it beyond reality using Tungsten and green/blue colours to visually depict the duality of her personality, her jealousy with her innocence, her Jekyll and Hyde. Also Zach, really wanted Robert's experience of the gambling den and the Triads to be decadent, a lure to the life he wished for but couldn't access, which led to the golds, reds and glitter in that part of the film."
Due to the lack of fixtures to illuminate the backgrounds on some of the night exterior scenes, Menges enlisted the help from the locals. As she explains, "We knocked on doors and asked the neighbours to turn-on their house lights. The effect of those, with the light bouncing off the canal, made a remarkable difference to our less-is-more approach, and it worked."
Shooting The Host wasn't all work. Production on the film happened to coincide with that of The Goldfinch, taking place along the same stretch of canal, and Menges took the opportunity to meet up with an old friend, Drew Kunin, the movie's sound mixer, and to also make the acquaintance of its cinematographer DP Roger Deakins CBE BSC. She also made a point of visiting her old boss the late, great cinematographer Robby Müller, for whom she loaded for in the '90s - who also lived nearby.
Time and money are always key considerations for cinematographers, and nearly always, they would prefer to have more of both. When rations are meagre, and beggars can't be choosers, you have to make the best of what you've been given.
"Zach dedicated himself to finding locations, wrangling equipment and calling in favours for the shoot and my crew proved amazingly adaptable," Menges concludes. "So whilst it was a crazy ride, we all managed to have a lot of laughs.
Despite the limitations, and because of them, The Host looks as though it was made for a lot more money that it actually was.