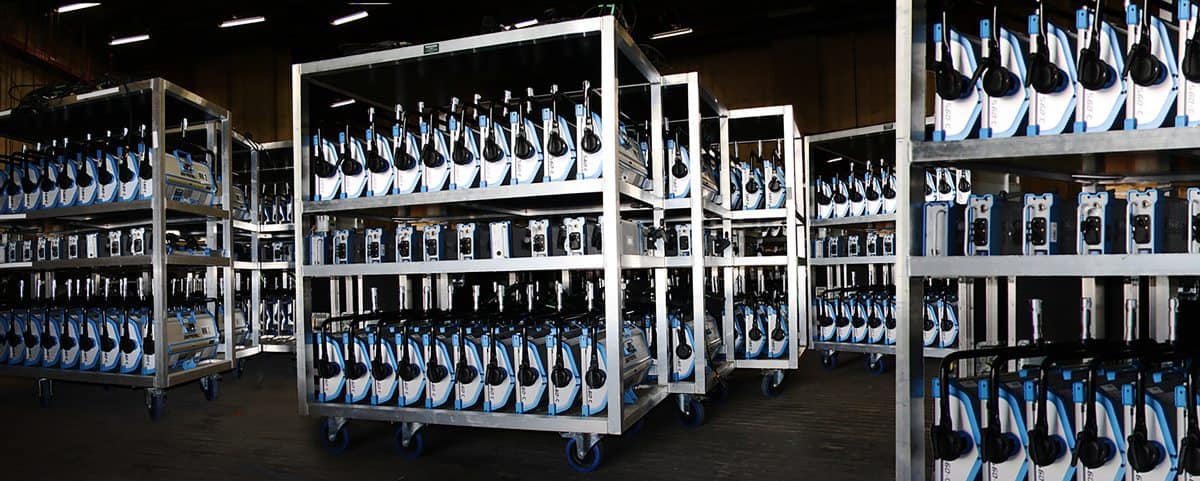 Pinewood MBS Lighting's sizable collection of ARRI SkyPanel LED softlights has been prepped and dispatched on new productions.
A popular choice with cinematographers and crew, recent additions to the growing roster of the company's clients to have utilised SkyPanels, include: Greig Fraser ASC and gaffers Perry Evans/Jamie Mills on Rogue One, Steve Yedlin ASC and gaffer David Smith on Star Wars: Episode VIII, Ben Seresin BSC ASC and gaffer Pat Sweeney on The Mummy, Paul Cameron ASC and gaffer Mark Clayton on The Commuter, plus Seamus McGarvey BSC and gaffer Lee Walters on Life.
As a rental specialist, Pinewood MBS Lighting is well-versed in the importance of preparation and maintenance of equipment. To cope with demand for the fixtures, the company has introduced fast turnaround protocols, including the creation of custom-designed racking systems to assist with rapid deployment, protection and portability of the units. To maximise the performance of what has become the world's largest Skypanel stock, the company has also invested in a variety of compatible accessories that further extend the illumination capabilities of the low-energy panels.
Commenting on the SkyPanels, PMBS's managing director, Darren Smith said, "These softlights are just a part of an overall programme to introduce viable, low-energy alternatives throughout our product range. However, we never forget that we work in a creative industry and the ability of a product to deliver on the quality of its light will always be of paramount importance."