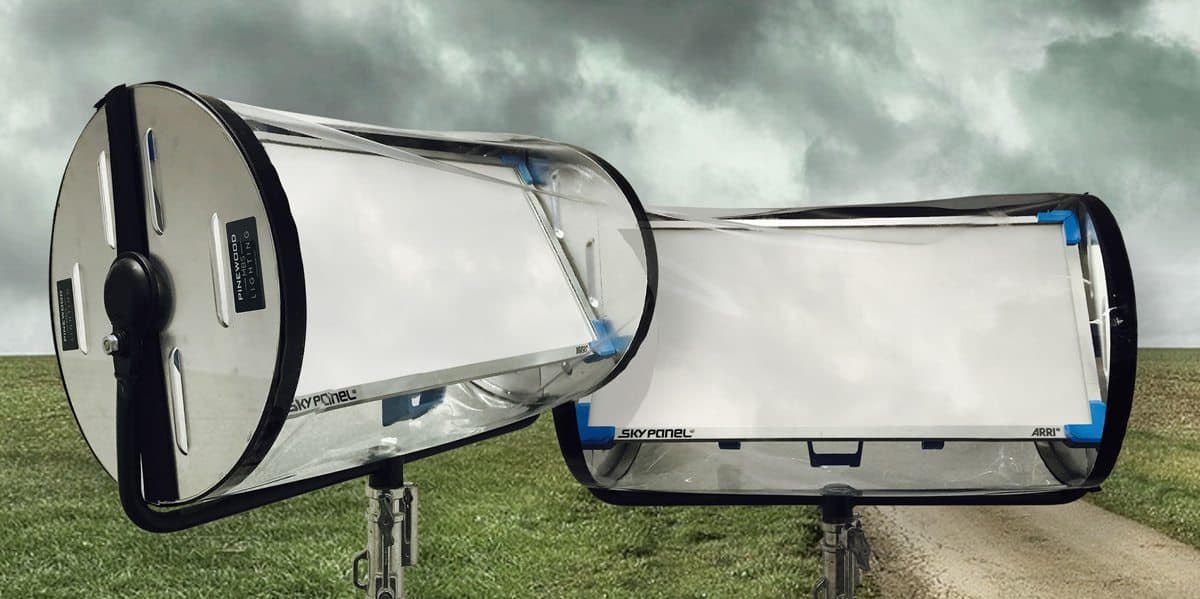 MBSi, the innovations think-tank associated to Pinewood MBS Lighting, has introduced a new range of bespoke weather shield accessories, custom-built to provide equipment protection against the elements, both on-location or within challenging studio environments.
Exclusively available from Pinewood MBS Lighting, the initial product release has been created specifically to fit a selection of popular fixtures, including ARRI Skypanel S60 and S30, LightFlos and the PMBS designed, custom 5-way Lumipix LED battens.
Fabricated from a durable, water-resistant, stitch-free poly-vinyl, the covers are tailor fitted to allow rapid fixing with full access to control and cabling. Unlike conventional inflatable weathershields, the PMBS covers are formed around a fixed system, which incorporates rigid walls for added strength without the need for fans.