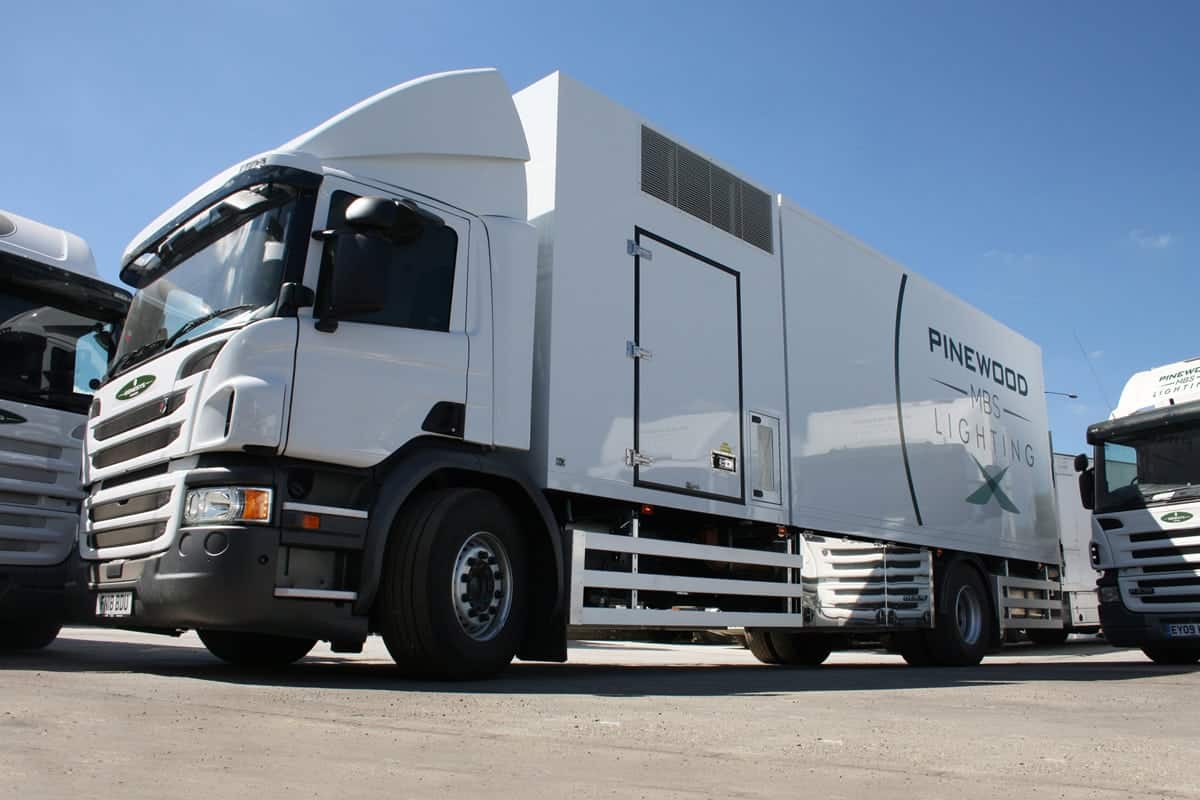 As part of an on-going programme of investment, Pinewood MBS Lighting has significantly expanded its range of location services with the delivery of several new mobile generators. The 'super-silent' units use the very latest acoustic design and technology, making them the quietest generators in the market.
This first consignment of 250kW sets are mounted on the very latest Euro 6 emission compliant chassis, custom-built to feature substantial equipment compartments, compatibility with PMBS customisable rolling equipment racks and 1500kg capacity 1.8m tail lifts.
The 250kW output is switchable between three and single phase. For added flexibility, each generator set can be fully-synchronised, allowing for load sharing or instant seamless power change over for back-up. Distribution via Powerlock 2 x 400 amp 3ph, 3 x 400 amp 1ph outlets with RCD protection ensures safe, reliable operation, whilst convenient remote monitoring and control is available using the latest ComAp InteliGen controllers.
The sizable 1200-litre fuel capacity delivers operational benefits through improved running times with reduced fuelling costs. For extra convenience, on-board tracking provides live updates for precision control over vehicle movement and scheduling.
Commenting on the delivery, Pinewood MBS managing director, Darren Smith, said, "This initial delivery is the first in our new line of custom-built, intelligent generator sets. Mobile power is an essential part of our location services and these new units significantly boost the quality and extent of the packages we are able to provide.
"I am particularly proud of the solar panels we have added to power the tail lifts. Not only does this eliminate the risk of running the batteries flat during operation whilst the engine is off, but it eradicates the need to run the engine at all when using the tail lift. This great little feature further demonstrates how we are able to deliver an improved customer experience whilst also offering environmentally conscious solutions as part of our on-going commitment as an albert approved supplier."