Open Houses and Holiday Gatherings

Across The Pond / Mark London Williams
Open Houses and Holiday Gatherings

Across The Pond / Mark London Williams
Lead image: Tiffen's Tyson Galland walks a new user through a Steadicam demo at Tiffen Company's open-house event in December
Of late, each month's column has appeared early the "following" month, since we try to fit in as many DP interviews and industry gatherings as we can into each edition. Fittingly, then, December's column was an example of our columnar cups in full "runneth over" mode - a light (or in this case interview or event) for every night of Hanukkah, say, or perhaps for every chocolate-y square in an Advent Calendar.
But now with the New Year upon us, we look back on the month that was, before getting into the further hurlyburly of award season, and the year to come.
December's events, as the are prone to do, started almost immediately after Thanksgiving: Band Pro Film & Digital, those worldwide purveyors of cameras, workflow solutions, and more, has an annual/seasonal open house at their Burbank locale, usually honoring a storied cinematographer as part of the program, and of late, doing that with a restored digital print of one of the honoree's signal works.
The prints are shown at Dolby's reconstituted Vine Theater on Hollywood Boulevard. Last year brought a glorious 4k Blade Runner, and this year was John Carpenter's horror masterpiece, The Thing. The honoree was the ASC's Dean Cundey, who stayed for a Q&A after the screening (all held just a few days before the redoubtable Donald Moffat, the actor who played Garry, the commander of the film's ill-fated Antarctic station, passed away).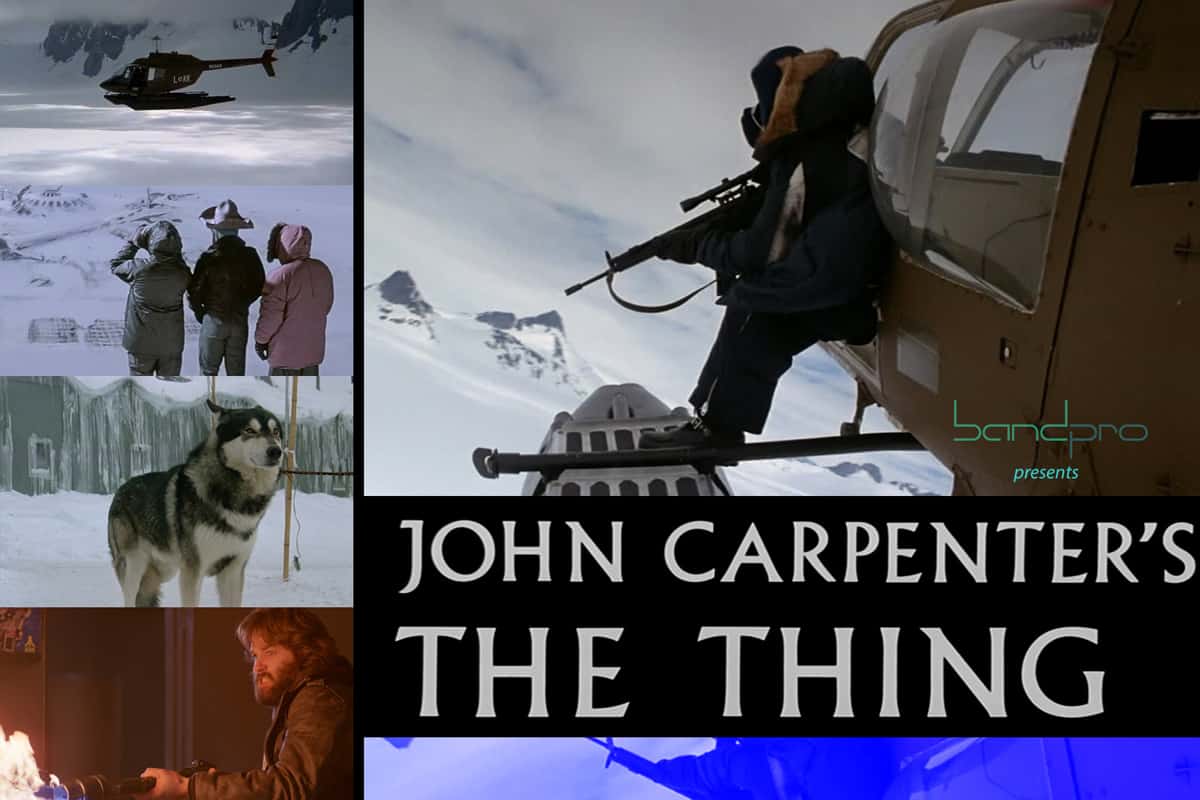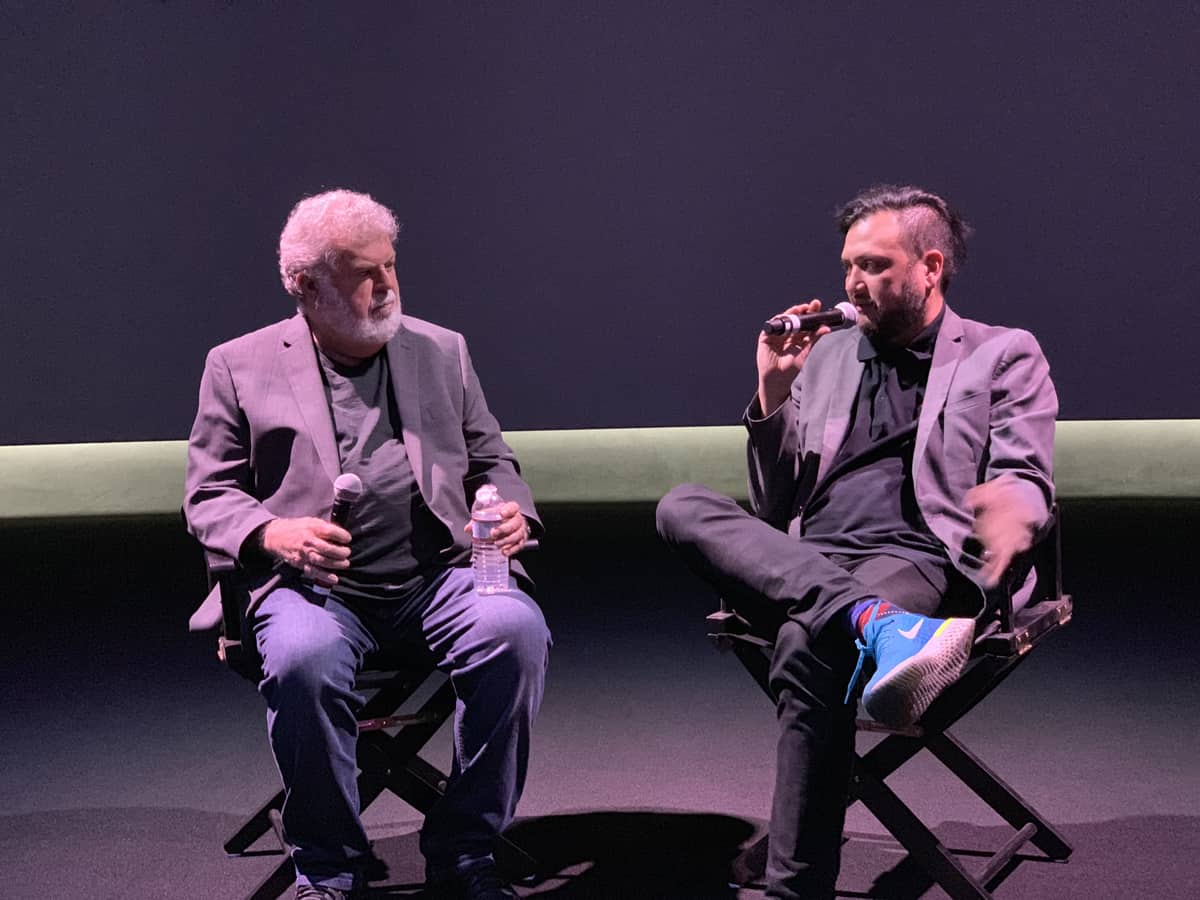 Cundey recounted working not only with monster makeup maven Rob Bottin, on lighting (and when not to light) his various storied creations for the film, but also with Albert Whitlock, Universal's "master matte painter," who'd put black mattes in front of the camera, later adding moving elements "to a dead painting" to further sell the imagery. He contrasted that with more current digital effects work, which Cundey said leaves him with "a sense that I've been tricked."
He also talked about some of the film's memorable lighting tricks, like the use of flares, when he was looking for non-flashlight source light alternatives, and how "we could never use them now," with all that sulfur burning so close to lead actors' faces. He compared that with a more recent film he worked on, where a fire safety crew was brought in for a scene simply lit with candles.
As for the Antarctic setting, a lot of that was doubled in northerly locales, including a "glacier research station" in Canada, where cast and crew had to bunk down during shooting. He found the heads on the Panavision cameras he was using would freeze up, so they replaced the fluids with "low temperature grease," along with "heaters in the eye pieces. This "kept the cameras from freezing," while, remarkably, "the lenses didn't fog up."
One aspect of the film's Antarctic setting is not "doubled up," however: Cundey said that there is a long-standing tradition at the actual McMurdo Station "to watch the movie after the last plane leaves for winter."
So far, even with climate change, there's been no winter of that particular, shapeshifting "discontent." Band Pro's recent screening though, reconfirmed the film's status as a modern classic.
Of course, Cundey has shot several modern classics, like Jurassic Park, Back to the Future, and Who Framed Roger Rabbit?, along with his earlier collaborations with Carpenter, like the Ur-slasher flick, Halloween. (Or maybe "Ur-plus one," if we consider Psycho?) On Halloween, Cundey and Carpenter were experimenting with earlier iterations of what we now know as the "Steadicam," including similar rival systems, like Panavision's Panaglide. The Steadicam opening in the chronicles of Michael Meyers' mayhem is itself a classic sequence.
And if one were looking for Steadicam gear now, one could simply glide on over to The Tiffen Company, where Steadicam is of course now part of the imaging accessory company's line-up, perhaps even scoring a deal during their semi-annual open house and sale. These occur twice - right after Cine Gear, in summer, then again in December.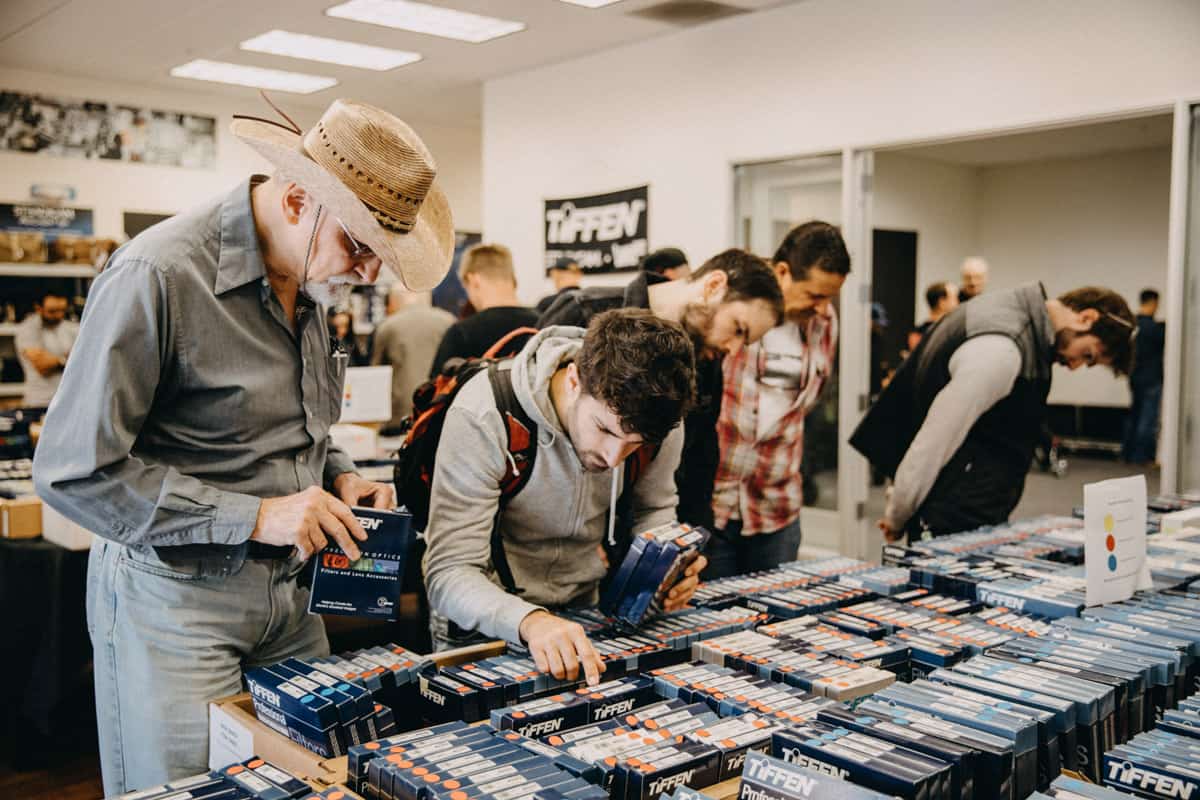 "We are thrilled with the growing success of our bi-annual Open House events. They are a great opportunity for customers and the community to come together to see our products in person, network with our team, and meet with other partners/vendors to learn about their latest and greatest."
- Andrew Tiffen, Senior Vice President of Marketing, Tiffen Company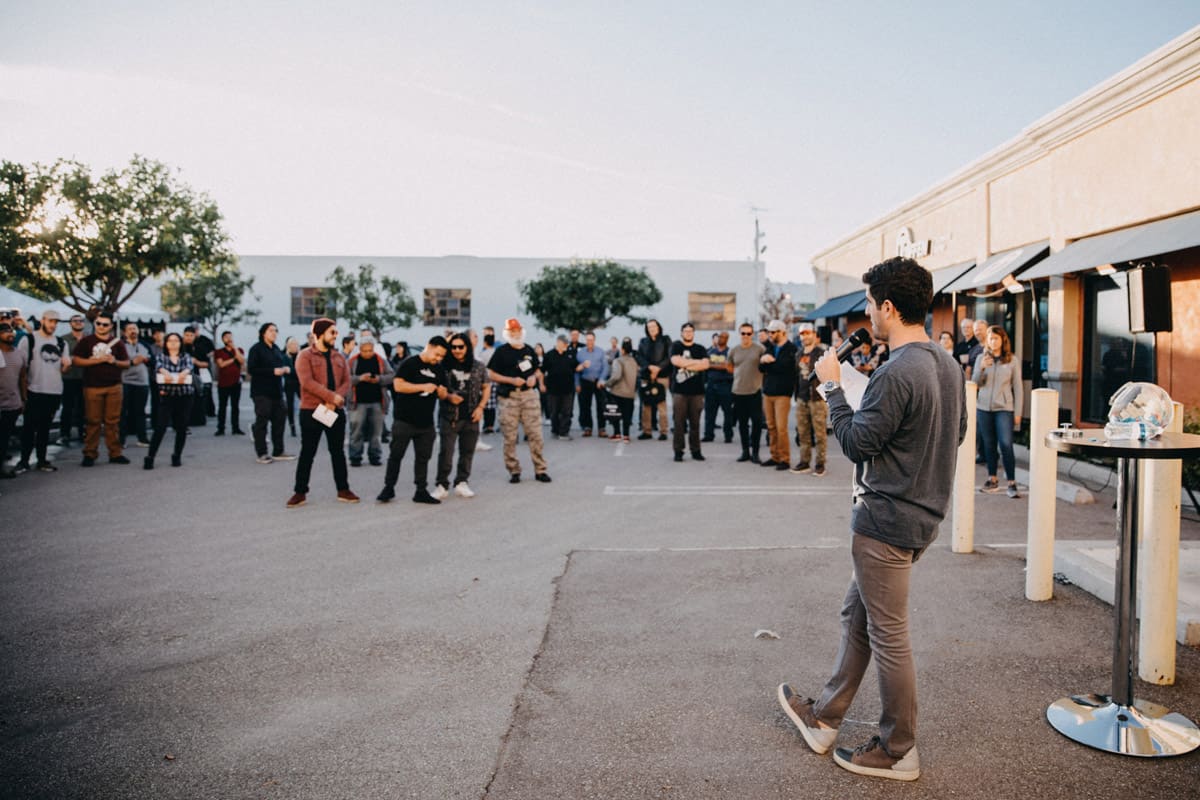 This most recent iteration was held on a post-storm sunny day which made the BBQ buffet in the parking lot seem scarcely incongruous, bringing a good crowd, not only there for the potato salad and burgers, but perhaps a look at some of those new drone lenses.
"We are thrilled with the growing success of our bi-annual Open House events," Andrew Tiffen, the company's senior Vice President of Marketing, told us. "They are a great opportunity for customers and the community to come together to see our products in person, network with our team, and meet with other partners/vendors to learn about their latest and greatest. We are already planning for our post-Cine Gear event in June to be even larger."
Another thing that will be larger in the new year is the number of "K's" you'll be wrangling in your own post-production flow. According to both RED and Nvidia, which held a joint presentation at the Academy's Linwood Dunn Theater - just around the corner from where the restored Thing was viewed - that number will be "8." As in "8k."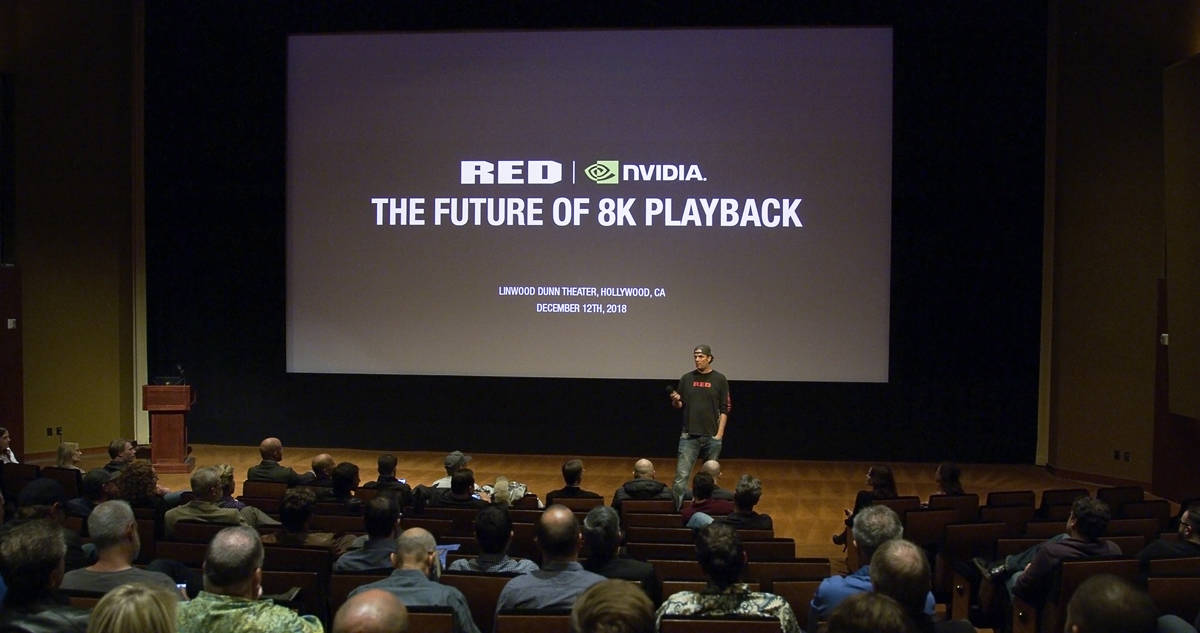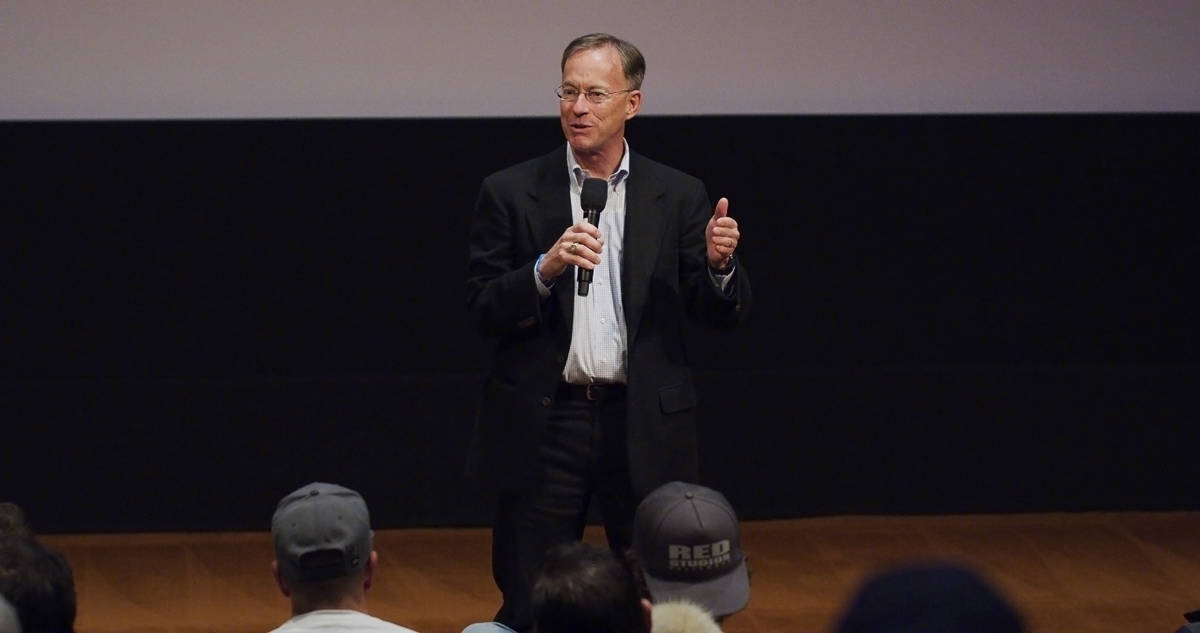 But wait!, you say: Pipelines can scarcely handle the floodwaters of 4K information right now. Well, as the event's official press release notes, "8K's real importance to video editors today is making 4K post-production more flexible. 'Overshooting' resolution lets creators do more with their footage such as stabilize, pan, crop and zoom in on the best parts of a shot. Compositors can benefit from more precise masks for keying and image tracking."
RED's President, Jarred Land, opened the evening by angling for another hoped-for benefit. He asked if anyone from Apple was in the house - a hand went up - and asked for Apple's support for Nvidia's graphics - it wasn't good for business, for anyone in the room, he inferred, to only "be on one platform."
Land then introduced the rest of the evening's speakers - before our large-screen demo of the hi-rez /down-rezzed imagery that will likely define the workflows of tomorrow. John Ison, Nvidia's director of media and entertainment partnerships, called the team-up with RED "one of the best shortest partnerships - that delivered the goods," those goods being "a new phase in post-production."
Though of course the question remains whether everyone will have time to settle in to that new phase before the next phase rolls around.
Meanwhile, another celebration of what is hoped to be a "new phase" in production was held with Women in Media's Holiday Celebration. We last reported on them at their NAB Panel (where they've since been invited to help develop a program track).
The holiday gathering - at an Echo Park eatery along Sunset - honored various producers, directors and DPs who've each helped in founder Tema Staig's mission to see "40 - 60% women on every crew" - within five years, she notes - which makes sense when you simply consider that women make up that much of the actual population. Let's see if legislative bodies follow suit!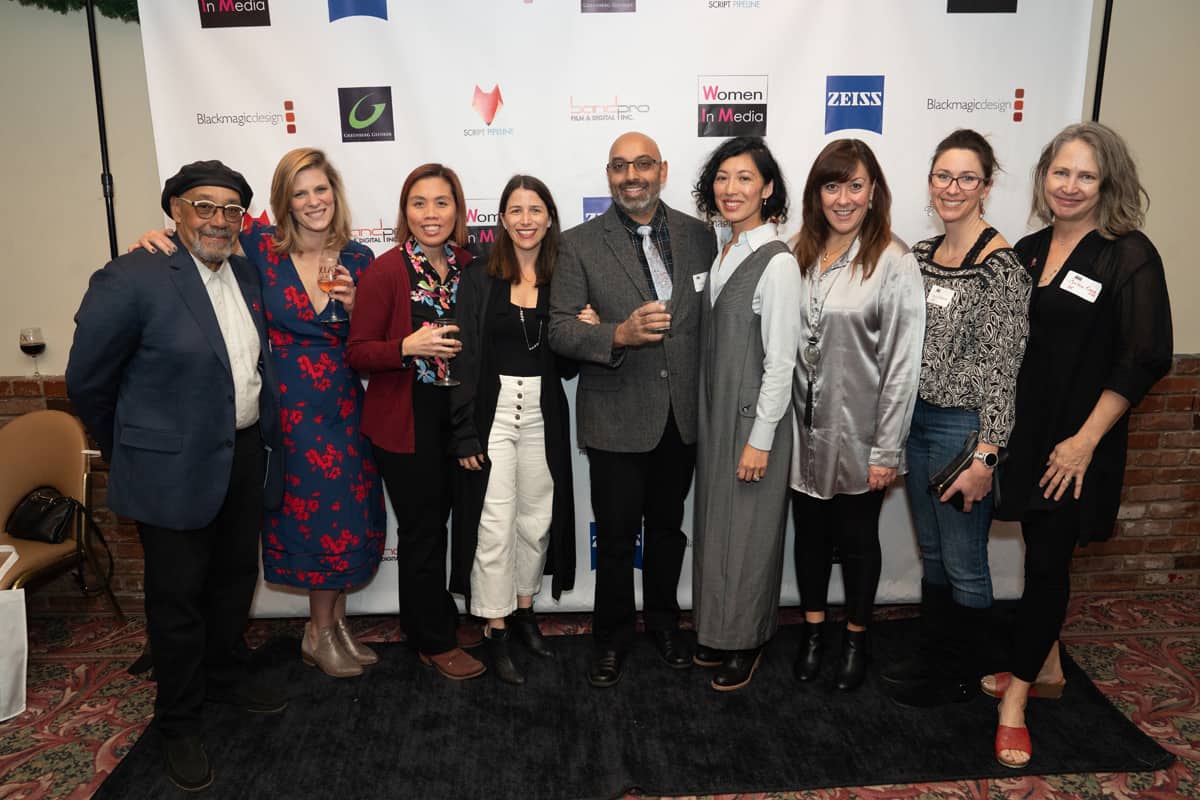 At the event, our reporter's notebook took an unexpected two-day journey away from us due to a switched gift bag - a story hook straight out of an holiday-set indie film (or Hallmark Special? Hmm…), though we still have all our own notations from remarks by the "Toastmasters," various industry veterans who introduced the honorees. Among them was Emmy-winning DP John Simmons who introduced cinematographer Quyen Tran, herself a daytime Emmy nominee, who moves constantly from indie features like The Little Hours, to episodics, and documentaries.
Simmons used the phrase "sheroic," to introduce her, especially as she echoed the observation of producer Shelby Stone - another honoree - about assumptions that all women have a "monolithic experience," due to their gender. One of Tran's own experiences - not monolithic, but certainly beyond the ken of most men - was shooting a feature while nine months pregnant.
She recounted leaving UCLA and trying to break into commercials, with a path that has since led to prepping things like the Michael Chabon-Ayelet Waldman created series Unbelievable. Tran mentioned keeping much of the same team around her for about ten years, and as for tangible social changes she's observed on set, "I definitely noticed no one slapping my ass anymore."
She also mentioned how transformative shooting in a refugee camp in Africa was, on an earlier project, and how one's personal experiences also change them along the way. Of the future, she mentioned one dream project being able "to shoot a YA Movie."
One of this year's honorees at the upcoming ASC awards, is Robert Richardson, who'll be getting a lifetime achievement award, and he's done just that, having worked with Martin Scorsese on the 3D adaptation of Brian Selznick's visually-driven The Invention of Hugo Cabret.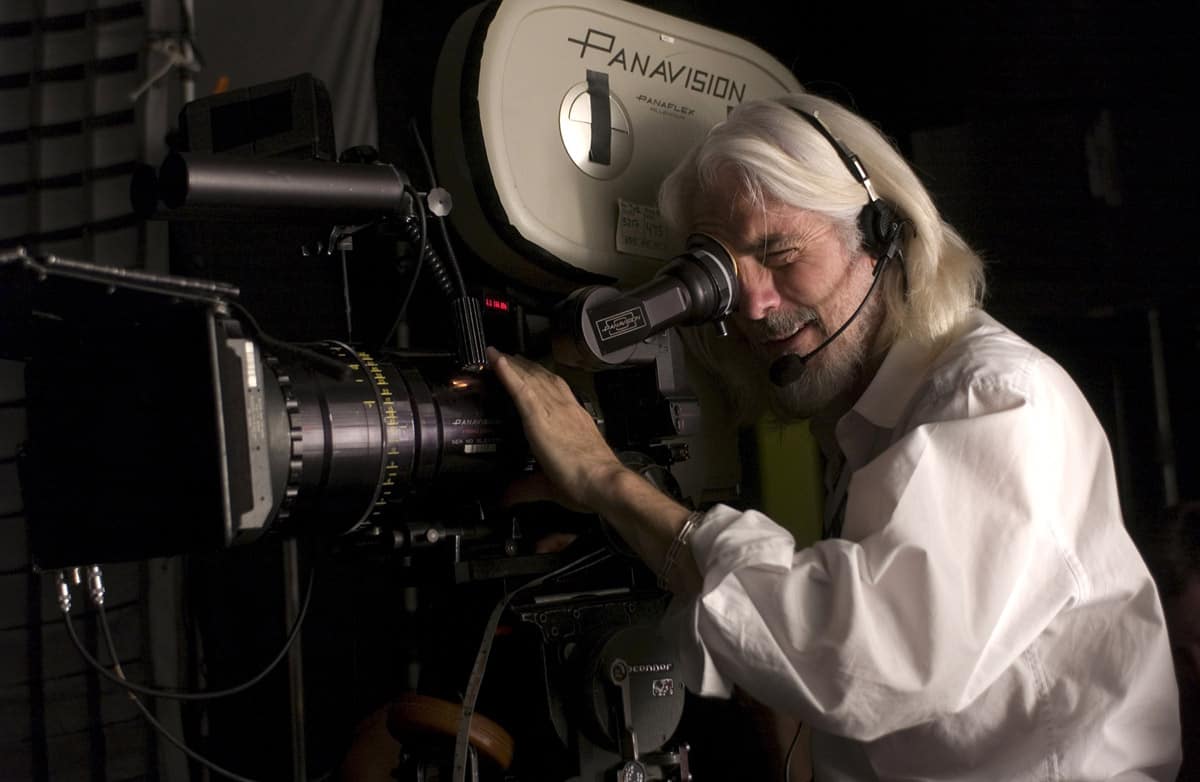 In a long email interview with us, Richardson noted the film "was expansive - to work with Marty in 3D will never be repeated with any director (beyond the fact that time has altered and two camera is no longer a viable option for most). The set up of each shot was masterful on his part - the caliber of crew was the highest and the producers built a platform that allowed those they hired to create. I was deeply disappointed that the film did not receive the audience it deserved at the time. I remain so today as I do believe it to be one of Marty's finest."
He also lists Scorsese's Casino, along with Tarantino's Kill Bill, and other collaborations with those directors, and his earlier work with Oliver Stone, as "larger than life experiences," alongside work with filmmakers like Errol Morris and Barry Levinson.
As his current work on the Rosamund Pike-starring A Private War works its way through award season, along with the anticipation of Tarantino's upcoming Once Upon a Time in Hollywood, with that ASC honor in the middle, we'll be getting back to some of Richardson's tales of collaboration, along with his wide-ranging list of cinematographers he considers not only influences, but essential viewing for those wanting to learn the craft.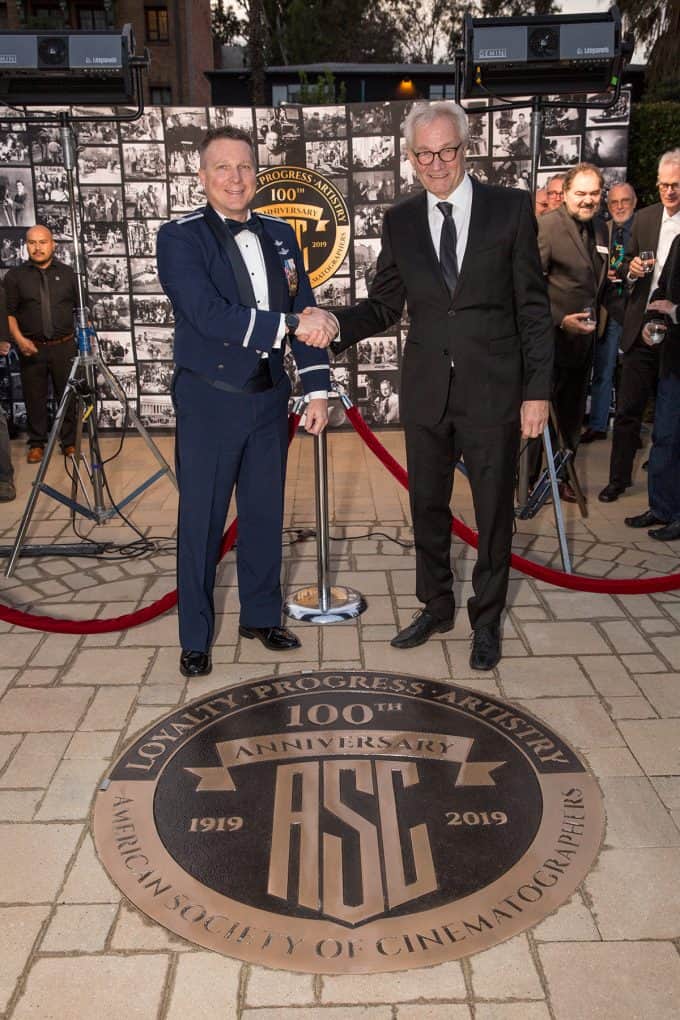 Indeed, many of them were featured in ASC's just released list of the 100 "best shot films" of all time (with numbers 1-10 ranked, and the rest listed in order of release. Lawrence of Arabia, shot by Freddie Young, BSC, and Blade Runner, shot by Jordan Cronenweth, ASC, were numbers 1 & 2, respectively).
This is all part of the ASC's ongoing "hundredth year" celebration, commencing in 2019, which included a "seal reveal" - the kind you put in cement in the ground -- at their clubhouse the other evening. It will be permanently installed in the courtyard of their clubhouse in Hollywood, and was unveiled by astronaut Colonel Terry Virts, with ASC President Kees van Oostrum and ASC 100th Committee Chair Richard Crudo. Additionally, LA Councilman Mitch O'Farrell - representing that Hollywood district - presented a city resolution recognizing ASC's long standing - remember it's been a century! - "contributions to advancing the art and craft of cinematography."
Some of the many things we'll be returning to in future columns -- as our cup continue to runneth over.
Have a great 2019, and see you another month in to this brave new year.
Contact us at [email protected] or @TricksterInk