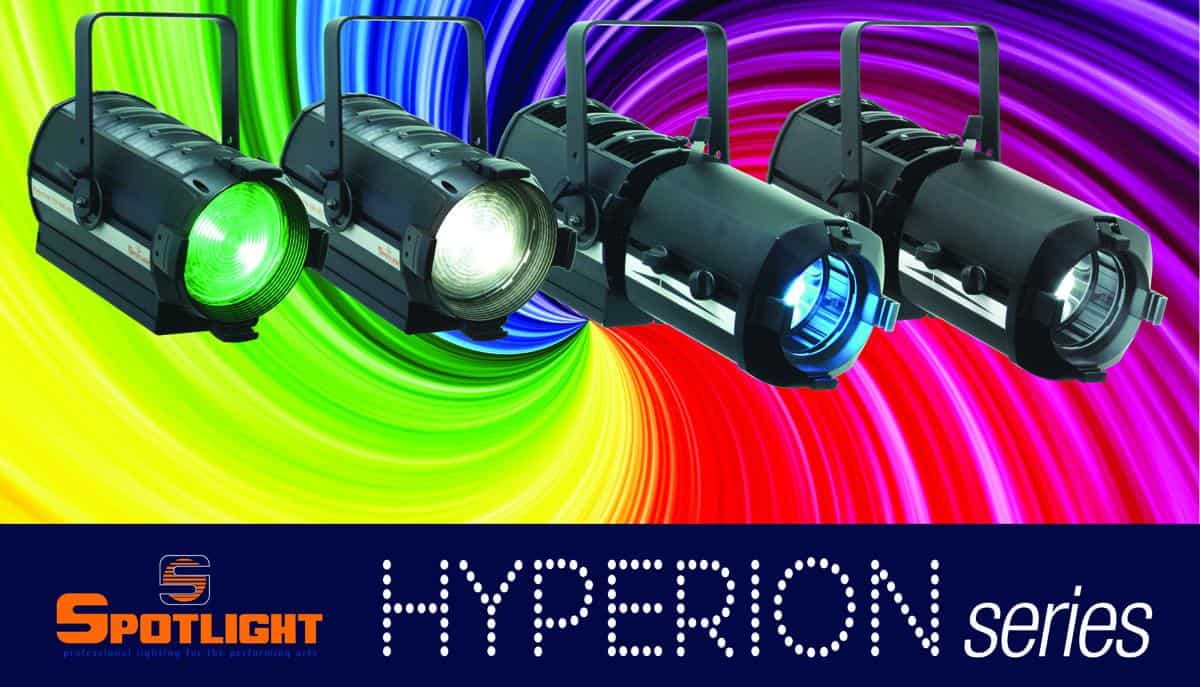 After previewing its new Hyperion LED series earlier this year, Spotlight will showcase the 6-Colour Fresnel, 6-Colour Profile and Warm White Fresnel models with new software at PLASA 2018, London, UK, 16th – 18th September. In addition, they will debut the new Tuneable White Profile.
Developed to celebrate 50 years of the brand's innovation, the Hyperion series has been expressly designed to meet the most discerning requirements of professional users, both for the quantity and the quality of the light output.
The Hyperion 6-Colour LED technology adds amber, cyan and lime alongside RGB, for a wider choice of even colour-mixing, a colour temperature range from 2,700K to 8,000K, and colour rendering up to 97. As a result, it gives designers increased creative possibilities to achieve their artistic vision. The Hyperion range of Fresnels and Zoom Profiles also includes Tuneable White and Fixed White versions.
Designed for large installations such as professional theatres, film and TV studios, the highly efficient 300W luminaires have an output comparable with 2,000W Halogen fixtures; feature a new rounder, sleeker and more compact design, yet retain Spotlight's reliably efficient internal heat reduction system; and have DMX controlled fan speed modes to suit different environments and productions.
Highlights from Spotlight's extensive, award-winning Green Line range of lighting fixtures will also be represented.
For your demonstration of the Hyperion series and other Spotlight innovations, please visit the stand (E30) of exclusive UK distributor, A.C. Entertainment Technologies Ltd. at PLASA 2018.