Life Through A Lens
Innovator / Les Zellan
Life Through A Lens
Innovator / Les Zellan
BY: Adrian Pennington
In an era of increasing digitalisation it's reassuring that organic, analogue materials still reside at the heart of filmmaking. Indeed, glass that was hand-milled a century ago is coveted and commands a premium for use on top-of-the-range productions today. Yet cinematographers would have had this choice severely limited, or even extinguished, were it not for the man who resurrected Cooke.
Lenses made by this heritage British manufacturer recorded Ernest Shackleton's 1914 Antarctic exploration, were selected by the brilliant B&W stills photographer Ansel Adams, plus many glamour photographers during the 1940s including British photographer Cornel Lucas, and were used on the silent Hollywood films of Mary Pickford and Charlie Chaplin. By the 1980s, however, Cooke's parent company – the precision instrument maker Taylor-Hobson – had been sidelined within the even larger Rank Organisation and its glass was gathering dust.
Enter Les Zellan, an enterprising lighting specialist turned camera and lens distributor based out of New York. A business visit to Cooke's Leicester factory in 1981 tripped a switch in his mind that here was a gem waiting to be polished.
"I said to my wife, 'I want to buy this company' and for no good reason – simply a feeling of the history of the building," relates Zellan. "With all the brick, concrete and dust you wondered how anyone could make optics there."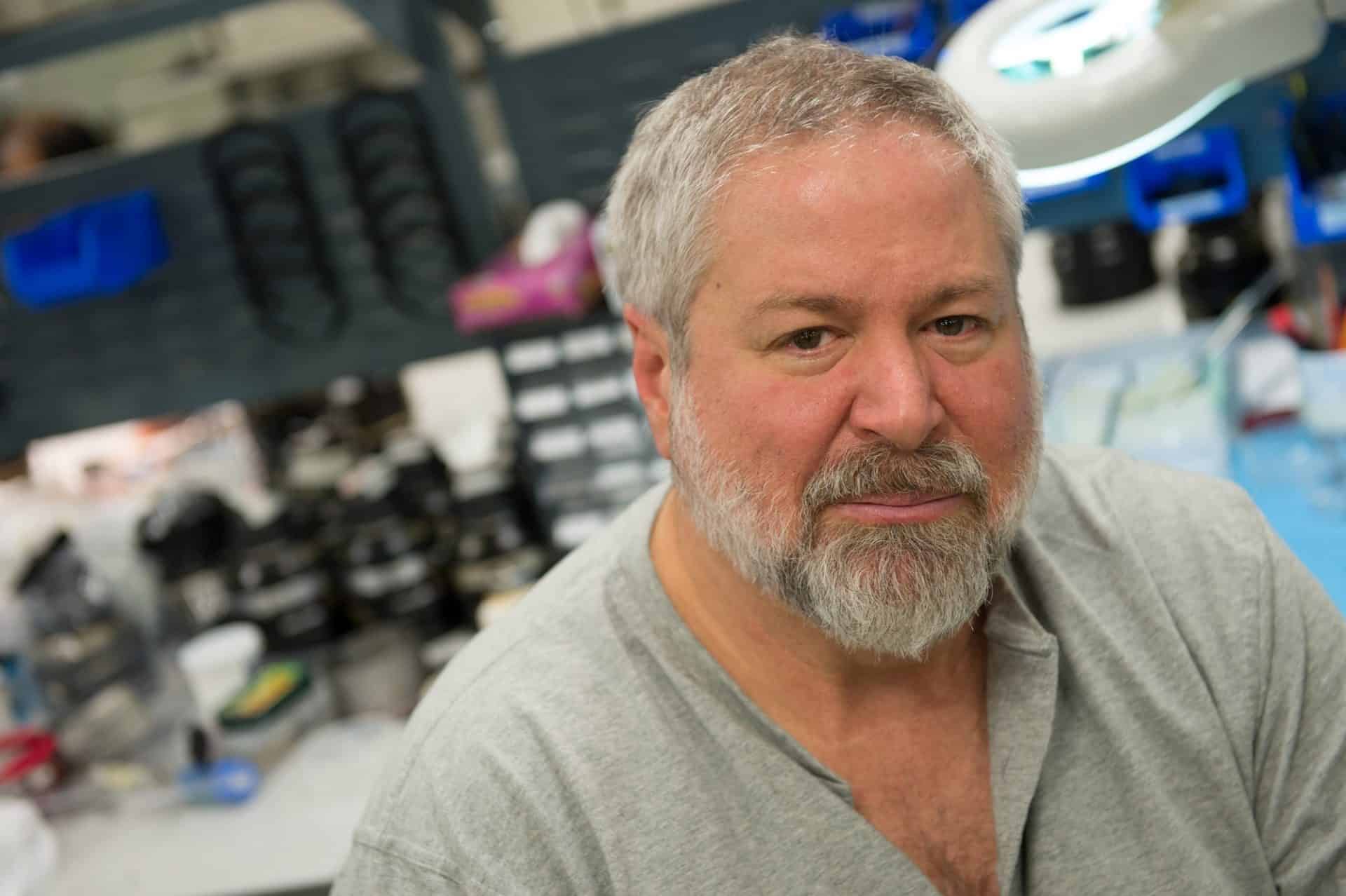 Zellan reveals he always had a yen for the technical side of production, but the road to Cooke was, he admits, by one accident after another. In middle school and high school he would gravitate toward the lighting and projection rooms. After gaining a master's degree in Technical Theatre from Carnegie-Mellon University he worked variously as a designer and installer of theatrical stage lighting systems, sales director for New York film kit rental outfit FERCO, and then founded his own company to sell the Aaton 16mm camera exclusively in the US. After adding Cooke's 16mm lenses (as well as Canon and Optex) to his distributorship, Zellan made a first trip to Leicester, but it took another seventeen years to realise his ambition.
"I'd love to tell you that it was my passion for lenses and overriding love of movies that drove me, but in reality I had a burning desire to be more than a middle man," he says. "Distributors are a vital part of the chain, but ever since studying Adam Smith's The Wealth Of Nations at high school, I understood that, while necessary, being a middle man was not necessarily satisfying for me. My dream was to be somebody who creates the product that generates wealth and inspires creativity."
Investing his own money, backing from minority investors and convincing a bank to loan him the balance, Zellan took over the company, renamed it Cooke Optics Limited and erected a new 21,000-square-foot plant to produce the S4 lens.
"I'd love to tell you that it was my passion for lenses and overriding love of movies that drove me, but in reality I had a burning desire to be more than a middle man."
- Les Zellan
"The company was gasping for breath at the time," he says. "I couldn't buy it as an ongoing business, but rather as a 120-year-old start-up. I was, though, the fortunate beneficiary of six years of R&D on the S4."
Few people other than Zellan understood the S4's potential, let alone how to market it. At the time Panavision was renting the acclaimed Primo, the only modern cine prime around. When film camera rental companies sought a company to develop a new lens to rival the Primo, but one that would be available to sell, Cooke took up the challenge.
With three existing prototypes, Zellan quickly put a fourth one into development and took the S4 to market. "This was a magical time, as the S4 was the first modern, non-Panavision prime," he says.
In 1921, Horace W. Lee designed the Speed Panchro for Cooke, a prime renowned for its almost mythological 'Cooke look' but these had ceased production as Taylor-Hobson put its energies into video lens design with the boom in TV production in the 1960s.
"After a 35-year gap between production of the last Speed Panchro and the new lens, the S4 was seen as a quantum leap by the industry," says Zellan. "There was a great pent-up demand for Cooke primes based around the Cooke Look and the mythology surrounding the Panchros. One can only imagine the panic among other lens manufacturers when our orders went from zero to hundreds virtually overnight."
The S4 Prime T2.0 lenses were put to immediate use on shows including The Cider House Rules (1999, DP Oliver Stapleton) and Angela's Ashes (1999 DPs Chris Connier, Michael Seresin BSC), helping Cooke Optics to turn a profit from the very first year. The lenses won Cooke a Cinec Award in Germany in 1999 and a Technical Academy Award for mechanical and optical excellence the same year, followed by a Technical Emmy in 2000.
At around the same time, Zellan initiated research into lens metadata, a concept at least a decade ahead of its time. "Nobody was asking for metadata in the late nineties and few even knew what it was but it was obvious to me it was coming," he says.
Pausing an internal R&D project to focus on building ARRI's LDS metadata system, Zellan says he made several overtures to the German operator about how to market the system.
"Any product – but especially metadata – is hard to sell if people don't understand it and don't know they need it; nor it can you put a value on it. After a year working on a system for ARRI we felt we may have found a way to do this on our own and, with ARRI's goodwill, we went back to the drawing board."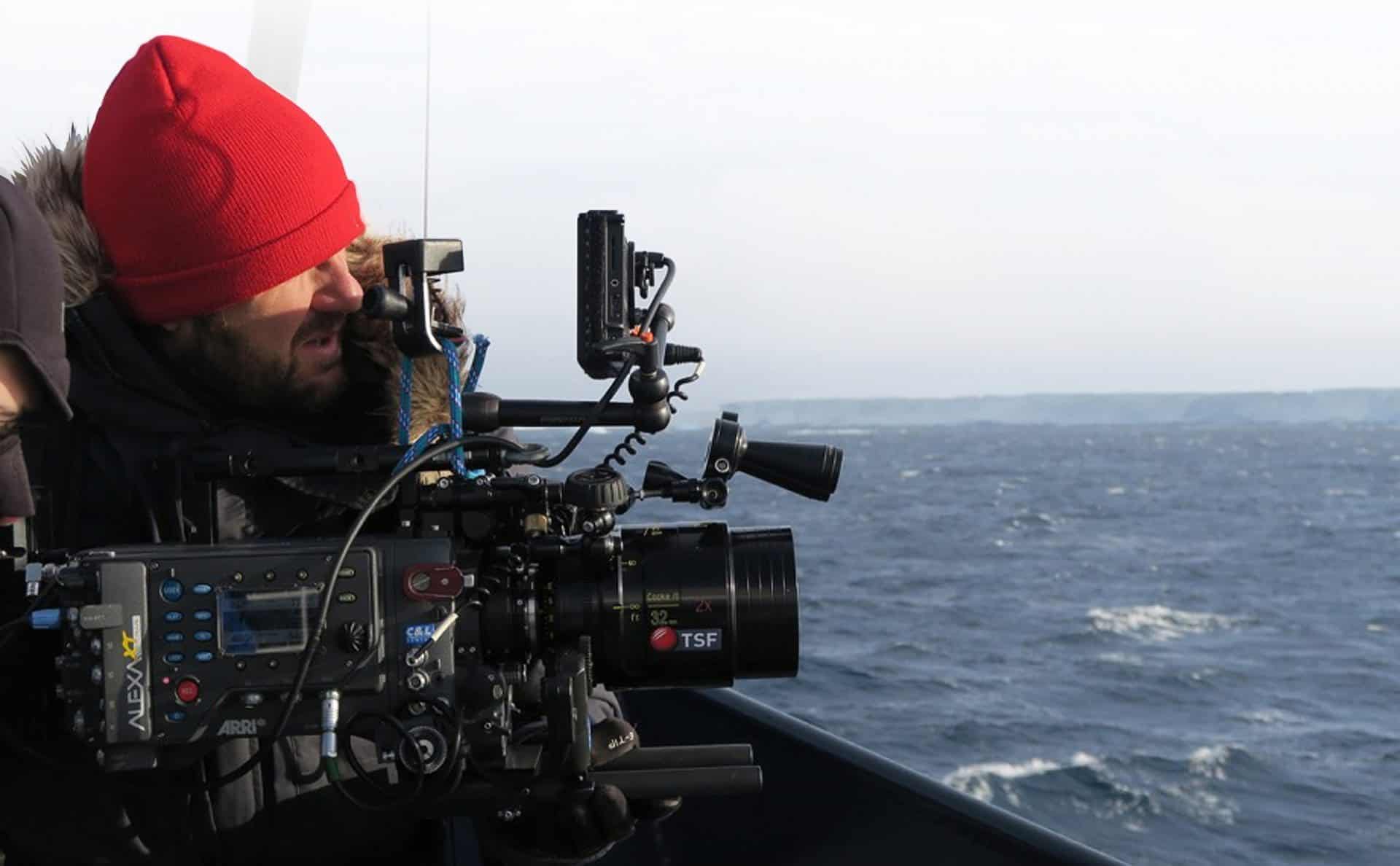 /i "Intelligent" Technology, introduced in 2000, is a system for automatically reporting precise and detailed data about the focus, hyperfocal distance, depth-of-field, iris, lens model, and other pertinent information from digital or film cameras synched to timecode for use on the set or in post for VFX.
Zellan's marketing key for the system was to open it up to the wider industry, including lens competitors. He also began to integrate the technology as standard into every lens leaving the Leicester factory "hoping that at some point critical mass would be reached."
That vision is now coming to pass with a growing partner community that includes ARRI, Zeiss, RED, Transvideo, Atomos, Sony, Codex, Canon, Fujinon, Angenieux and Pixel Farm.
"The further the industry goes into digital, the more people understand metadata and the more important it becomes," argues Zellan. "I'm still not convinced anybody has seriously used it in anger or used it all the way through production, but even with advances in tracking software there is still 2-3 percent of any shot that cannot be solved cost effectively without a system like /i Technology."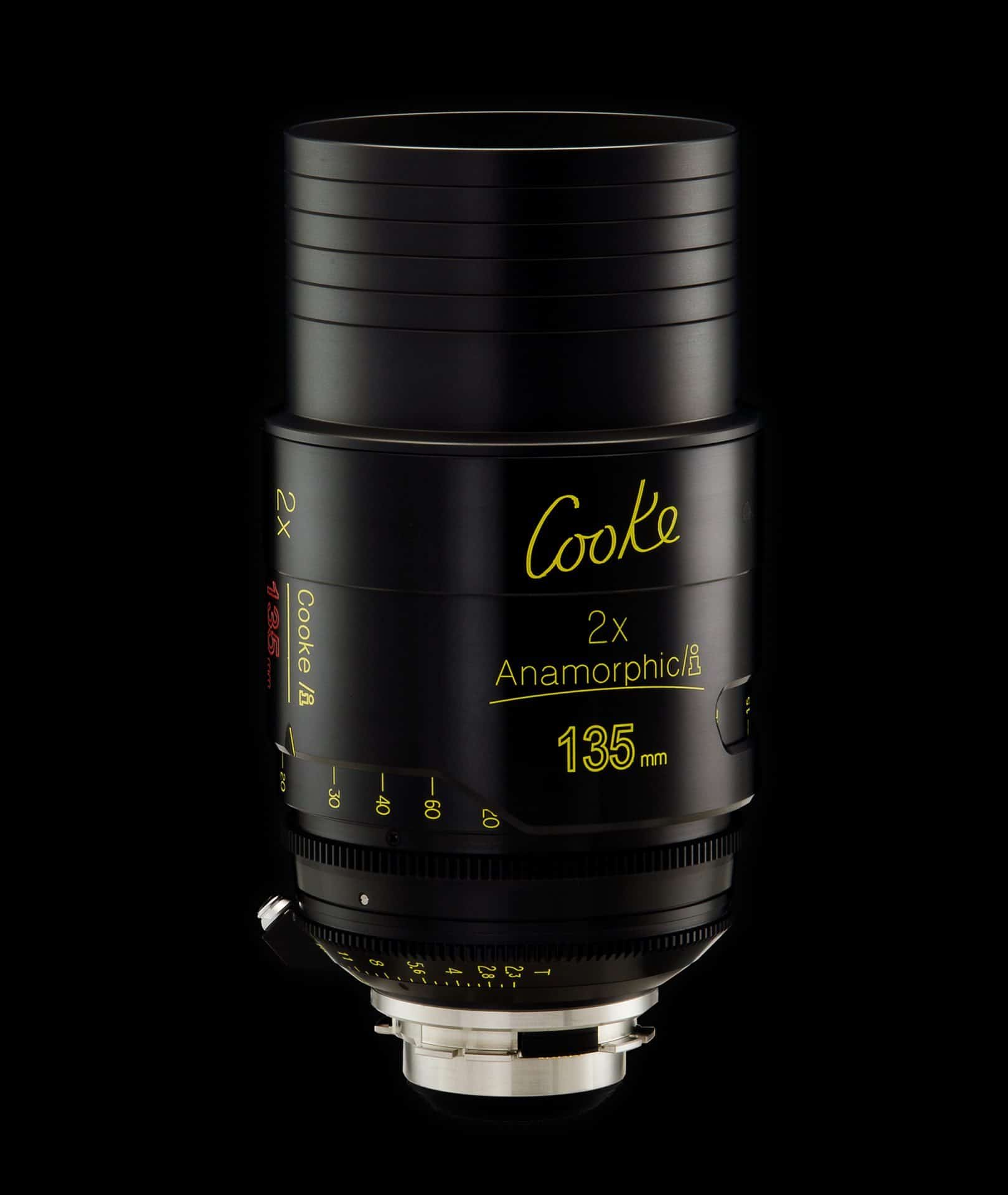 A third generation of the system is coming in 2016 and will include inertial tracking of lenses which record movement through space, a unique illumination table and full distortion mapping tied to each particular lens.
"We believe that /i3 will make an enormous difference to VFX and post workflows," claims Zellan. "If you shoot with a lens that has the /i3 technology in it, you'll save time and money because you're not going to have to shoot distortion maps on your lenses. You're not going to have to measure the illumination map of the lenses. It's all just information that's going to be in the lens and can be obtained easily."
In 2013, the Academy of Motion Picture Arts and Sciences recognised Cooke with a Science and Technology Oscar for helping define the look of motion pictures over the last century. The Cooke Look (now a trademarked item) denotes warm colour tones and a sharp image without harshness that is consistent to all the firm's lenses since the 1920s. There's little danger of it going out of fashion.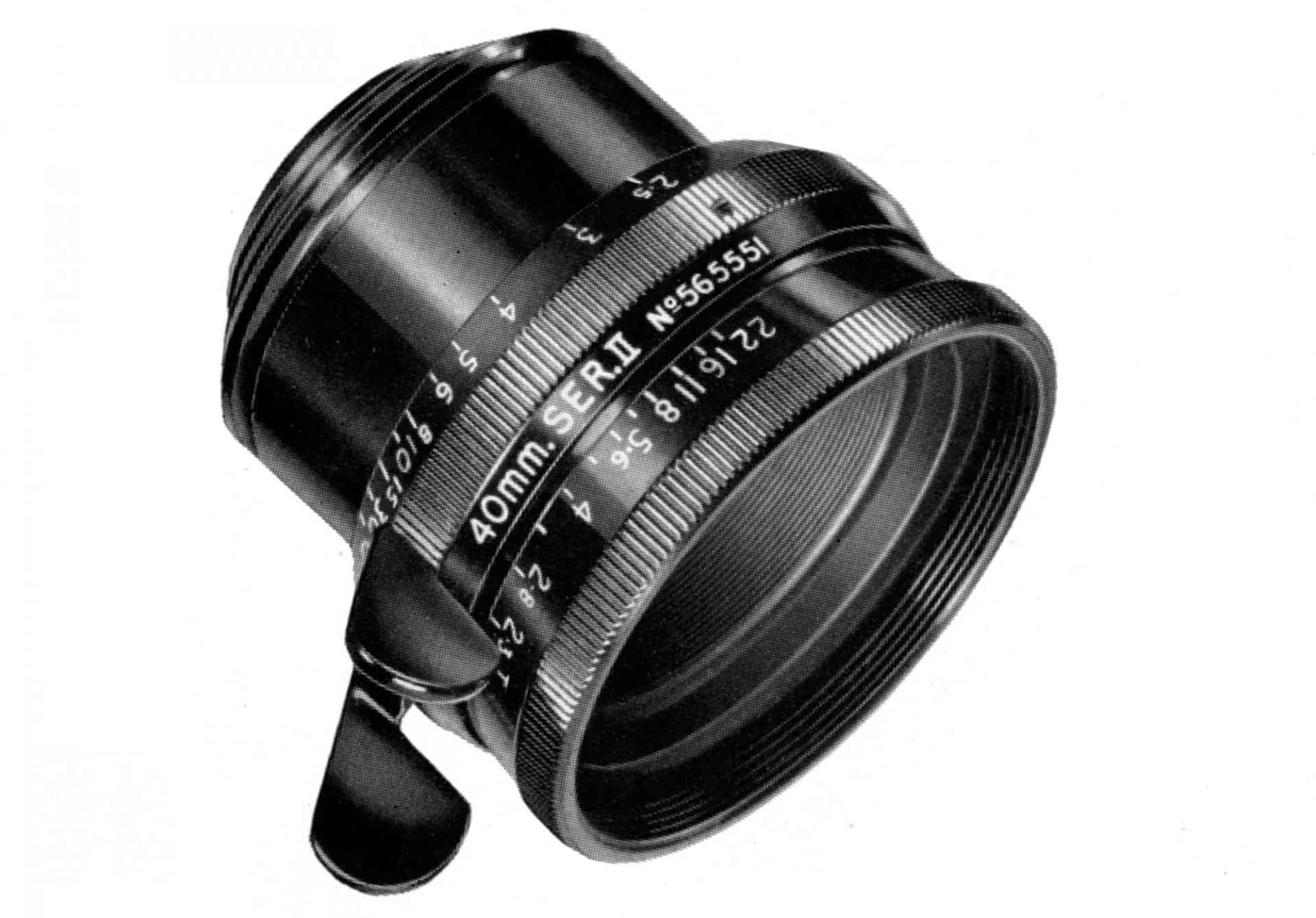 "With fixed pixels, there is no intrinsic dynamic interest in a digital image; the image has a antiseptic quality that has today's cinematographers looking for ways to project personality and character into their films," says Zellan. "We deliver extreme resolution but the way we render it, and the way we balance the lenses, gives that fabled warm three dimensional look and in Speed Panchros the field falls off much faster than in an S4 so they reveal more of it."
Shooting in traditional Anamorphic, using new, state-of-the-art glass and mechanics, is another solution to add personality and texture into an otherwise sterile format, he argues. "The 'Anamorphic funkiness' that traditional Anamorphic lenses introduce adds visual interest that gives the cinematographer a lot of creative freedom."
Cooke lenses continue to be used broadly by leading cinematographers. Ed Lachman ASC won the Golden Frog at Camerimage 2015 and Best Cinematographer at the New York Film Critics Circle Awards for his work on Carol, which was shot with Cooke lenses (also Oscar- and BAFTA-nominated for this film). Creed, the critically-acclaimed return to the Rocky franchise, was shot by Maryse Alberti also with S4s.