Heaven Sent

GBCT News / Tim Potter
Heaven Sent

GBCT News / Tim Potter
When I was a youngster with no comprehension that a life behind the camera was possible, I did watch more television than my mother thought was good for me. Contrary to the stereotype for a young boy, my choice of viewing was more along the lines of such old films that broadcasters were allowed to show in those days.
I loved the movies, and '60s TV was a good place to watch the classics that the studios thought were no longer of value (although some of them have since learnt the error of that lesson). Some of the films that filled my youth were particularly good-looking, and I noticed that the cinematography credit that kept appearing for these good-looking films seemed to always tell me that individual responsible was someone called Douglas Slocombe.
Dougie's films informed my way of looking at films. I spent hours trying to work out how scenes were lit. It was a cinematic ethic to aspire to.
Eventually, this little TV junky misspent his time at college in the local repertory cinemas and got to give himself a very good education in the history of cinema and thus cinematography. This, of course, included many of Dougie's films and I came to see how great a figure he was. Eventually I got to work in our great business and began to see how high a level of esteem he was held in.
One of the cameramen who took me into the business was Nick Ardizzone. When I started he was the chair of the Camera, Stills and Script Supervisors Branch of ACTT. At that time Dougie was a member of the committee and on one occasion he phoned into our office to convey his apologies. Nick was out and I took the message. I left the only note possible: "God phoned". I soon became a member of the committee and got to know Dougie at first hand.
As I became more proficient at my craft I found myself on a commercial with Dougie at the helm. Having failed to persuade the director to stage this shirt advertisement in a manner of the shirt-tossing scene from The Great Gatsby (1974), which was beautifully backlit, he prepared an immaculate B&W scene reminiscent of Bruce Weber's fashion stills. The simple scene had so many classical lighting opportunities. I learnt more about lighting in that one day than in all of my career to that point. How to use a reverse key to give shape within a shadow. How to use little kickers to give shape to something so mundane as a wardrobe full of shirts.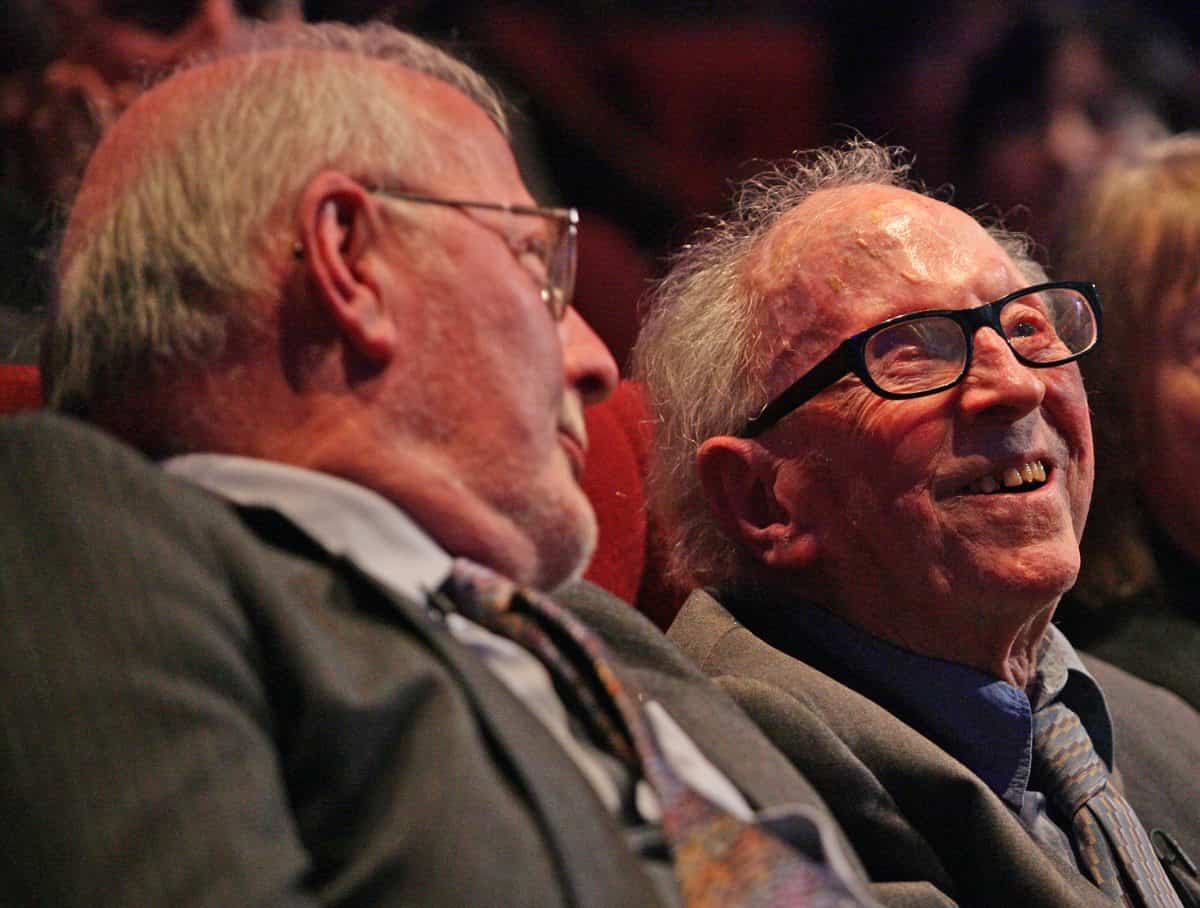 Dougie wore his talent lightly and was willing to pass his knowledge on to those who were willing to listen and observe. He was a fount of stories that gave a picture of the industry that had loved him. When starting on Saraband For Dead Lovers (1948), he politely let Natalie Kalmus (Technicolor consultant) light the set (in very frontal Technicolor house style) and politely thanked her, waited until she was safely off the plot, and then completely reversed the keys to a backlit configuration. Technicolor had a hissy fit until they really looked at the results and realised they were up against a formidable and glorious talent.
Dougie was always charming, even when he was not pleased with a production's less than competent work. I remember a commercial going later than he would prefer. His only comment was (in his endearing slight stutter), 'About this t…t… time of night, I like a little w… w… whiskey." A runner was duly delegated to go to Pinewood's bar and any notion of 'no alcohol on set' was very quickly forgotten.
He was very sanguine about the demands of filmmaking. He took too few breaks from set because he thought the necessary attention to detail was "too important" to step away for any length of time. He once told me that diverticulitis was a "cameraman's disease" because we spend so much time standing on sets and eating burgers at inappropriate times of night.
Dougie remained alert with a sparkling mind, although his death was preceded by a prolonged period of frailty and was not unexpected. It was, however, still the saddest news I have had. He was a talent that spanned the second half of the 20th century, 80 films from Kind Hearts And Coronets (1949) to Indiana Jones And The Last Crusade (1989). Every one a masterpiece.
Tim Potter
Chair
GBCT