Masters Of Light
Spotlight / LEE Filters
Masters Of Light
Spotlight / LEE Filters
It is 50 years since brothers John and Benny Lee first incorporated LEE Filters, with their partner David Holmes. Since then, the business has expanded from its original product line in lighting filters for the UK production industry, into a global business that also embraces glass and resin camera filters, plus holders, for the cinematographic and stills photographic markets, along with supplying its colourful wares to light-guzzling industries including the theatre and architecture.
Despite, and sometimes thanks to, the vicissitudes of technological progress, LEE Filters has often been the company with the right product at the right time – hence its golden jubilee. Ron Prince met up with the company's managing director Eddie Ruffell, and sales and marketing director Ralph Young, for a factory tour, and to learn more about the company – past, present and future.
"Today, we export over 75% of our product lines worldwide, through our established distributor channels, and our own US sales and distribution outlet in Burbank, although we do supply rental houses in the UK directly," says Ruffell, a LEE Filters employee of some 44 years standing. "Of our product lines, lighting and camera filter products each represent around 50% of the business. We have always been, and still remain close to the market, listening to what people need, and responding accordingly. LEE Filters has a brand reputation worldwide that stands for quality without compromise. We take great care in getting the spectral characteristics of our products correct and consistent, and they are made in such a way that they are robust enough to withstand the rigours of production, so there are no comebacks."
LEE Filters started life in 1967, when cinematographer David Holmes BSC approached the LEE Brothers to solve a problem. "David, an accomplished lighting cameraman, was frustrated by the lack of consistency of lighting and colour temperatures during filming," says Ruffell. "This was at a time when the technology to coat large wide rolls and sheets of polyester with different colours was just coming to the market. Kodak had something similar, with WF Orange and IL Blue, but they were expensive and hard to get hold of. David saw an opportunity to create a range of coloured filters using the new material, and approached John and Benny with the idea of creating a winning product."
The brothers agreed, and LEE Filters was born, starting out of LEE Electric's headquarters in Kensal Rise, with Holmes owning 50% of the business and working as the managing director.
"It was quite remarkable that David went, almost over night, from being a cinematographer to the MD of a new company with a bright idea," says Young, who joined the company as a driver in 1975. "With that proximity to LEE and its reputation for service, the business had great access to the TV and feature film markets, whilst the company's administrative team provided support and stability for this new company."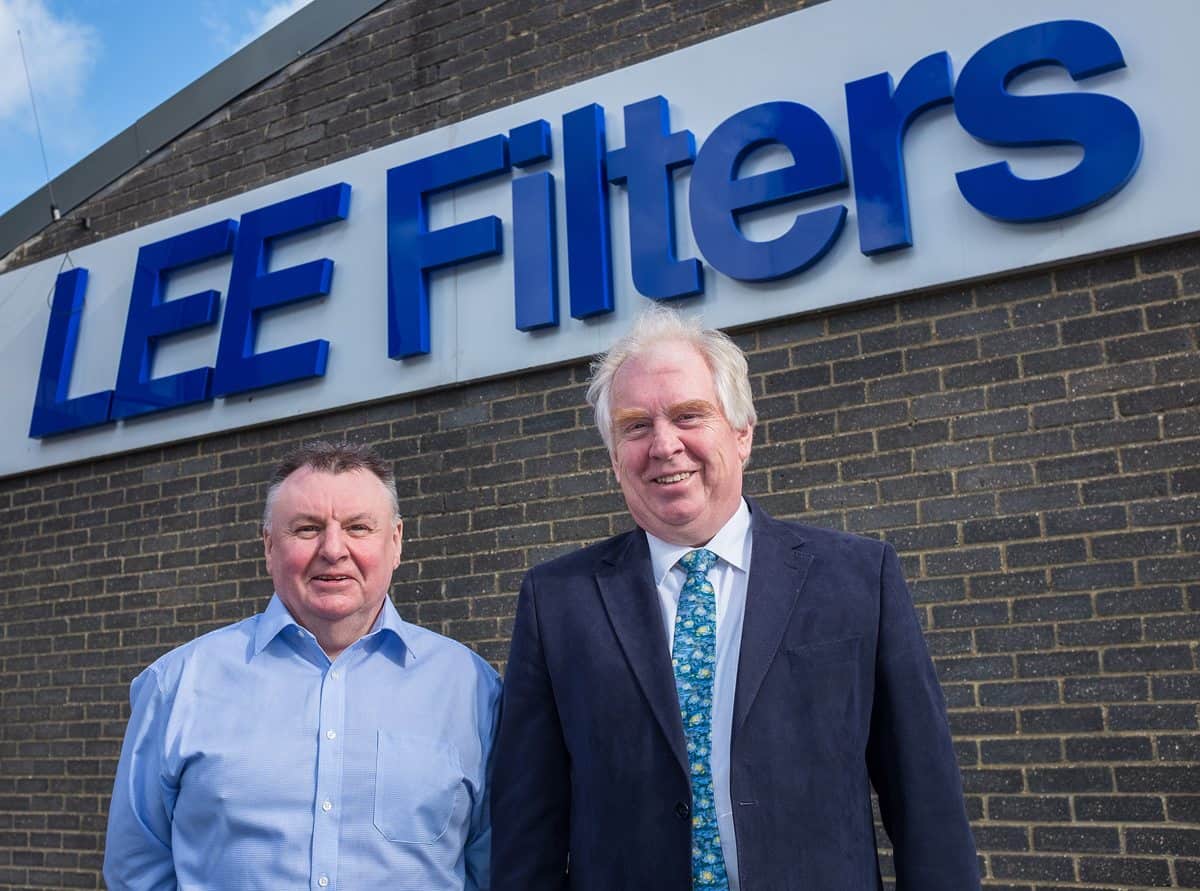 Originally, LEE Filters outsourced the manufacture of its lighting filters to an Essex-based company, Ozalid, which had a technique for coating the then new clear polyester material. However, as word spread amongst the cinematographic community – and with Oswald Morris BSC's early use of 164 Flame Red to illuminate the 'hell' scene in Oliver! (1968) proving a great advertisement – the products rapidly gained traction. Production was brought in-house in October 1973, when LEE Filters set up shop in Andover – its headquarters ever since – with Ruffell helping to build the first of the company's own coating machines. The factory today has three such machines, each regularly churning out thousands of meters of double-coated lighting filters every month from LEE's comprehensive swatch of colours.
LEE Filters' Andover factory was soon frequented by cinematographers – including the likes of Billy Williams BSC, Harvey Harrison BSC, Tony Imi BSC and Jack Cardiff BSC – who regularly tasked the company to test and manufacture lighting filters to meet their specific requirements. Indeed, one of the biggest showcases of the company's wares came with Superman (1978, DP Geoffrey Unsworth BSC), for which Lee provided Denys Coop (the movie's creative director of process photography) with Cyan 60 to cover the new discharge lights that were used to illuminate the bluescreens for the movie's many flying sequences, along with large volumes of 164 Flame Red for the explosion of Planet Krypton.
"We are blessed with the steadfast skills, talents and dedication of our staff, and they are amongst our most valuable assets."
- Ralph Young
By the early 1980s the company's collaboration with its cinematographic clients was such that it ventured into the manufacture of resin camera filters, hand-dipped in hot, coloured dyes and spectrum-analysed for consistency – a process which it still abides by today – creating custom-made, NDs and graduated filters, in all manner of shapes and sizes. Young recalls working with Vittorio Storaro AIC ASC, who visited the company with sketches of particular filters he required for the production of Ladyhawke (1985), which he was shooting in Italy. Not only did the company produce over-sized filters for the production, but made them in multi-colours to suit the cinematographer's particular requirement. "Of course, these sorts of specials were each private and discreet arrangements between us and our clients," notes Young.
With a growing reputation in filtering light it was not long before LEE Filters was approached to manufacture coated polyester filters, under license, for use with darkroom enlargers for the amateur photographic market. These companies included Paterson Products, Ilford and Kodak. LEE Filters both manufactured and boxed Kodak's popular Polymax Filter Kit.
"We made many thousands of these filters," declares Young. "It quickly became obvious that we could take our knowledge and experience to start making colour-corrected filters, grads and NDs for the stills photography market. It opened up a whole new world for the company, and camera filters still remain a significant proportion of our business."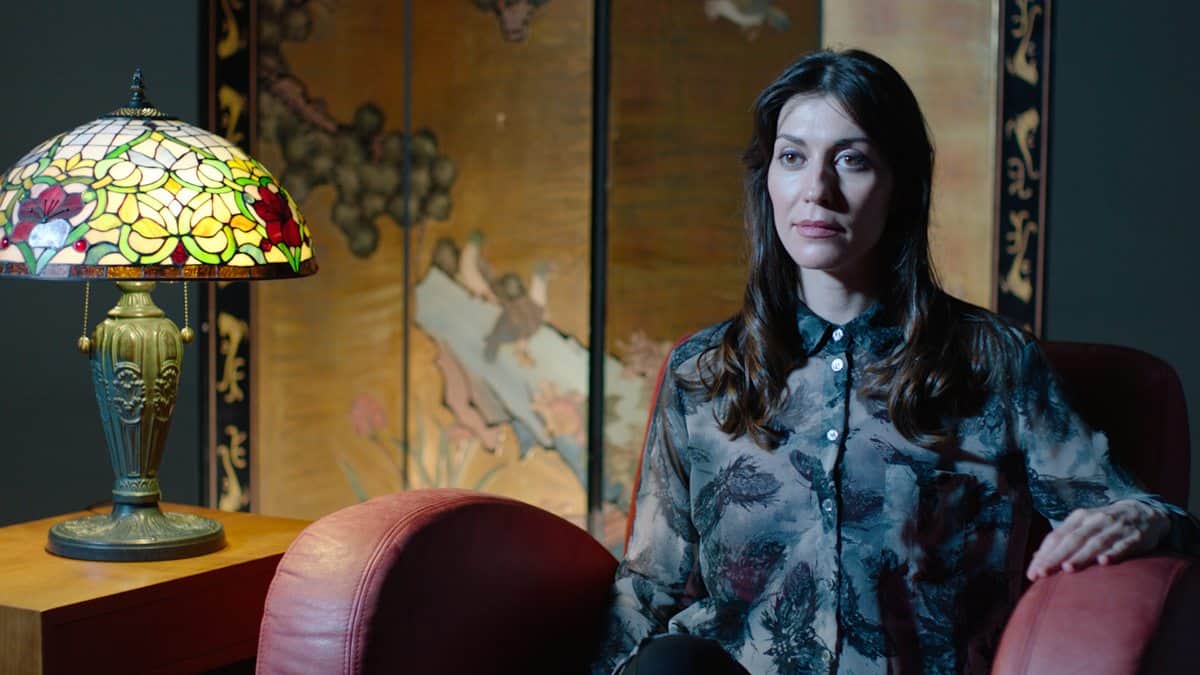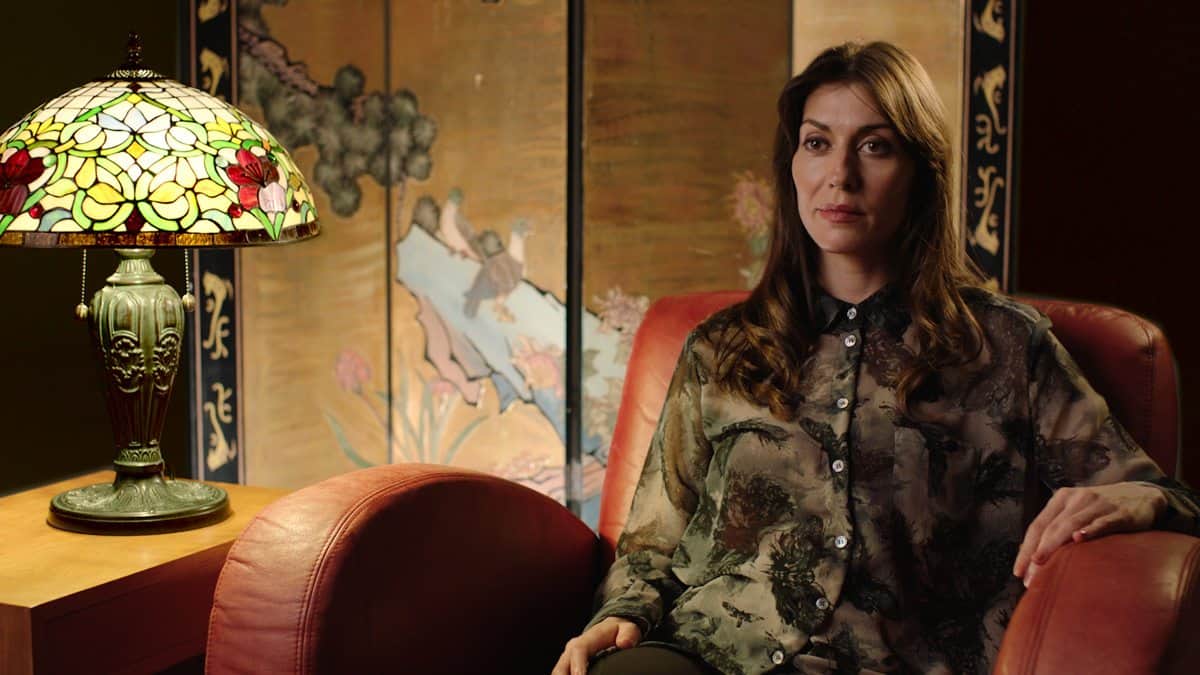 Whilst its lighting filter range continued to roll out of the door, LEE Filters experienced a further boost to its business with the renaissance of 3D cinema during the early 2000s. Young has calculated the company made enough red and blue lighting filter to manufacture 90 million pairs of anaglyph glasses for various commercial and motion picture releases – including the US Superbowl, Spykids (2001, DP Guillermo Navarro) and The Adventures Of Sharkboy And Lavagirl in 3D (2005, DP Robert Rodriguez).
"There was no other company that had the capacity to coat that volume, and promise the fast turnaround, other than LEE Filters," he says, adding, "We are blessed with the steadfast skills, talents and dedication of our staff, and they are amongst our most valuable assets."
Since then, there have been two major developments in the imaging business – the advent of digital stills and cinematographic cameras, plus LED lighting – that have both impacted positively on LEE Filter's business.
Speaking about the company's camera filters, Ruffell says, "Contrary to popular belief that filters would not be required with Digital SLRs, the reality was that, because the cameras had on-board monitors, photographers had a much better idea of what a colour correction or graduated filter would look like before they took their shots with a DSLR, than they did with a SLR film camera. Demand for our stills filters consequently went through the roof."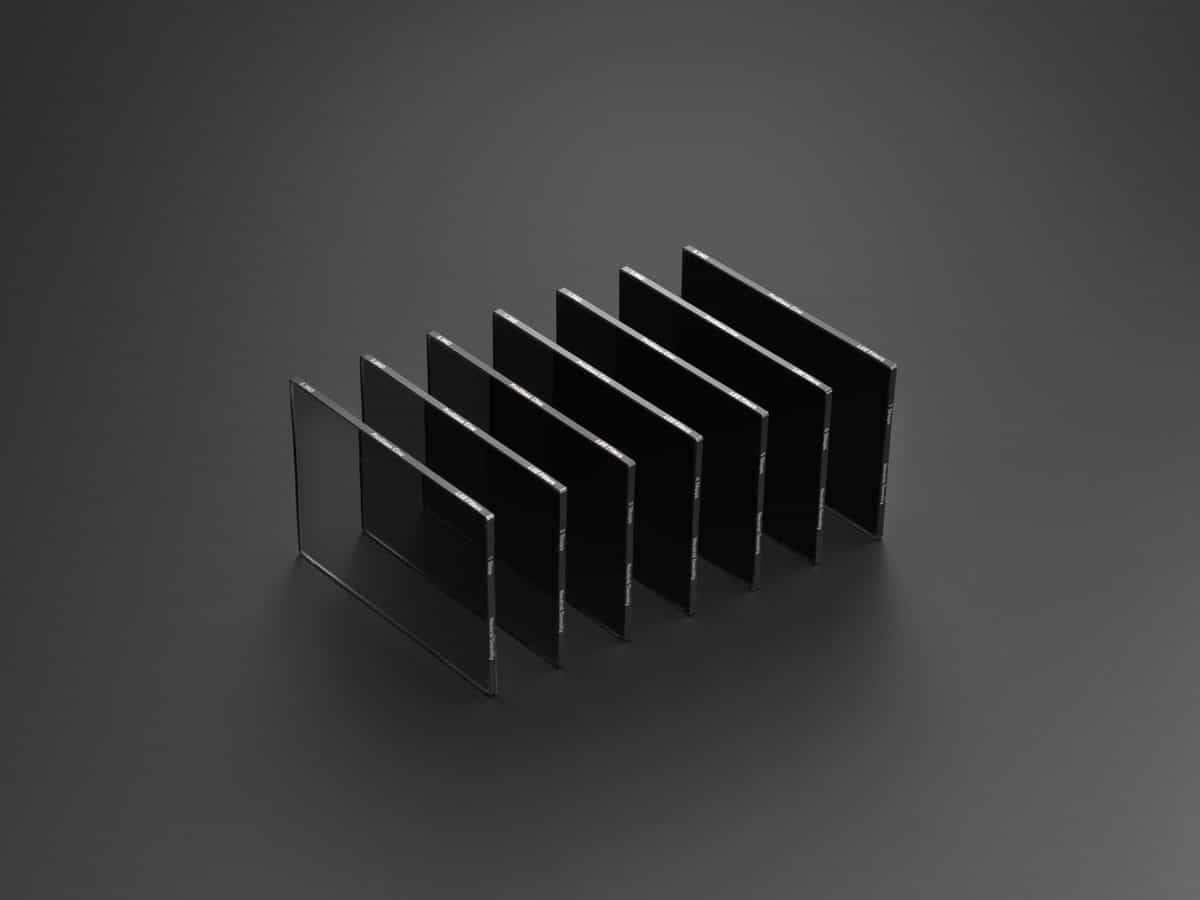 It's proved to be a similar success story with NDs in the stills market, as Ruffell explains, "When a large format photographer had previously worked on slow 25 or 50ASA film, at F22, with a long exposure to achieve a particular result, new rules applied in getting the same outcome from a DSLR. The new sweet spot of F8 or F11 at 200ASA meant the exposures were necessarily shorter. Extending the exposure time, that many photographers wanted creatively, meant finding a way to reduce the light hitting the sensor. We saw an opportunity to create a 10-stop ND filter, which we called The Big Stopper, quickly followed by the 6-stop, Little Stopper. More recently we created the 15-stop Super Stopper for use in strongly sunlit conditions. These have proven to be hugely popular and have redefined long-exposure stills photography."
Of course, that knack of having the right product at the right time has been a boon in the exploding digital cinematographic market. Transferring its ND know-how from resin to scratch-resistant glass products, LEE Filters now manufactures the PanaND range of neutral density filters for Panavision, and is shipping its own-branded ProGlass Cine IRND filter range. The filters are manufactured from flat, 4mm thick, scratch-resistant glass, with metal rims, and are available in two sizes (4"x5.65" and 6.6"x6.6") and seven densities – from 0.3ND to 2.1ND. The metal rims are etched with details of the filter density, to aid ease of use on-set.
"Cinematographers like to be able to control light input, often wanting to work wide open, and our NDs act like a third iris," says Ruffell. "And as they also often shoot with multiple cameras, accurate colour temperature control between different sets of NDs is an absolute priority for DPs. We check the colour temperature of every single filter that goes out from here, so cinematographers know their ND filtration will be perfectly accurate and consistent."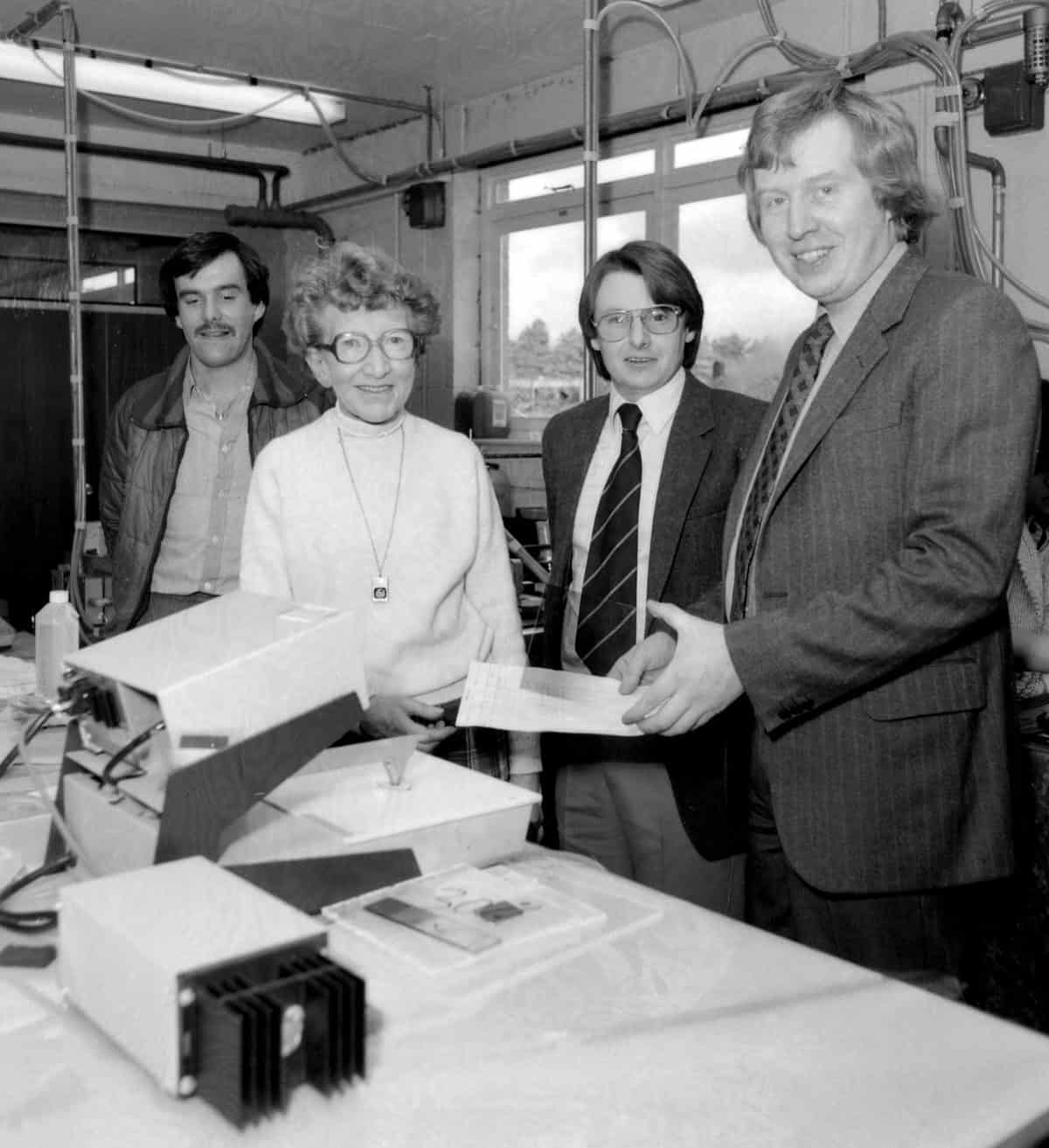 The advent of LED lighting also created another opportunity. Ruffell explains, "The original LEDs were very bright, with a horrendous blue spike. Although the quality of LEDs lights is becoming better, they still need help in giving the right type of light for the different environments in which they are being used. One of the other stumbling blocks with LED lighting is that its intensity can contribute to fade times of standard lighting filters. To overcome this, our R&D team developed a new way of producing filters that ensures they last longer when used with LED lights. With a lifespan of up to 200 times longer than standard lighting filters our Zircon range is designed to last whilst also mitigating the specific issues of colour rendition."
Neither Ruffell or Young could be drawn on precisely what's coming next in the LEE Filters product line, although Ruffell did note, "We are always looking at the latest developments in camera and lens technologies, and how photographers, cinematographers, designers and architects want to handle light. So you'll have to keep watching this space. What I would say is that a LEE Filters product will always do the job and will never let you down."