Shining a light on...

Gaffers 'R' Us / Jonathan Spencer
Shining a light on...

Gaffers 'R' Us / Jonathan Spencer
Fact file
Age: 44
Born: Norwich, Norfolk
Education: Broadland High School and West Herts College
Hobby/Passions: Family, Chelsea FC, the gym, cooking and life!
Selected Filmography (as gaffer unless otherwise indicated)
Halo (TV Movie) (chief lighting technician – 9 episodes) (2021)
Untitled Game of Thrones Prequel (TV Movie)
His House (2019)
Waiting For The Barbarians (chief lighting technician) (2019)
Angel Has Fallen (2019)
Spider-Man: Far From Home (gaffer: 2nd unit) (2019)
Johnny English Strikes Again (2018)
Hard Sun (TV Mini-Series) (gaffer - 6 episodes) (2018)
Murder On The Orient Express (gaffer: second unit) (2017)
American Assassin (chief lighting technician) 2017
Pirates Of The Caribbean: Salazar's Revenge (gaffer: additional photography) (2017)
Harlots (TV Series) (gaffer - 3 episodes) (2017)
Ghost In The Shell (2017)
The Sense Of An Ending (2016)
Spectral (chief lighting technician) (2016)
Pete's Dragon (chief lighting technician) (2016)
London Town (2015)
Spooks: The Greater Good (2015)
Mr. Holmes (2014)
The Face Of An Angel (gaffer: UK) (2013)
The Face (TV Series) (gaffer - 2 episodes) (2013)
The Look Of Love (2012)
Tower Block (2012)
Cleanskin (2011)
Will (electrician) (2011)
Hugo (electrician) (2011)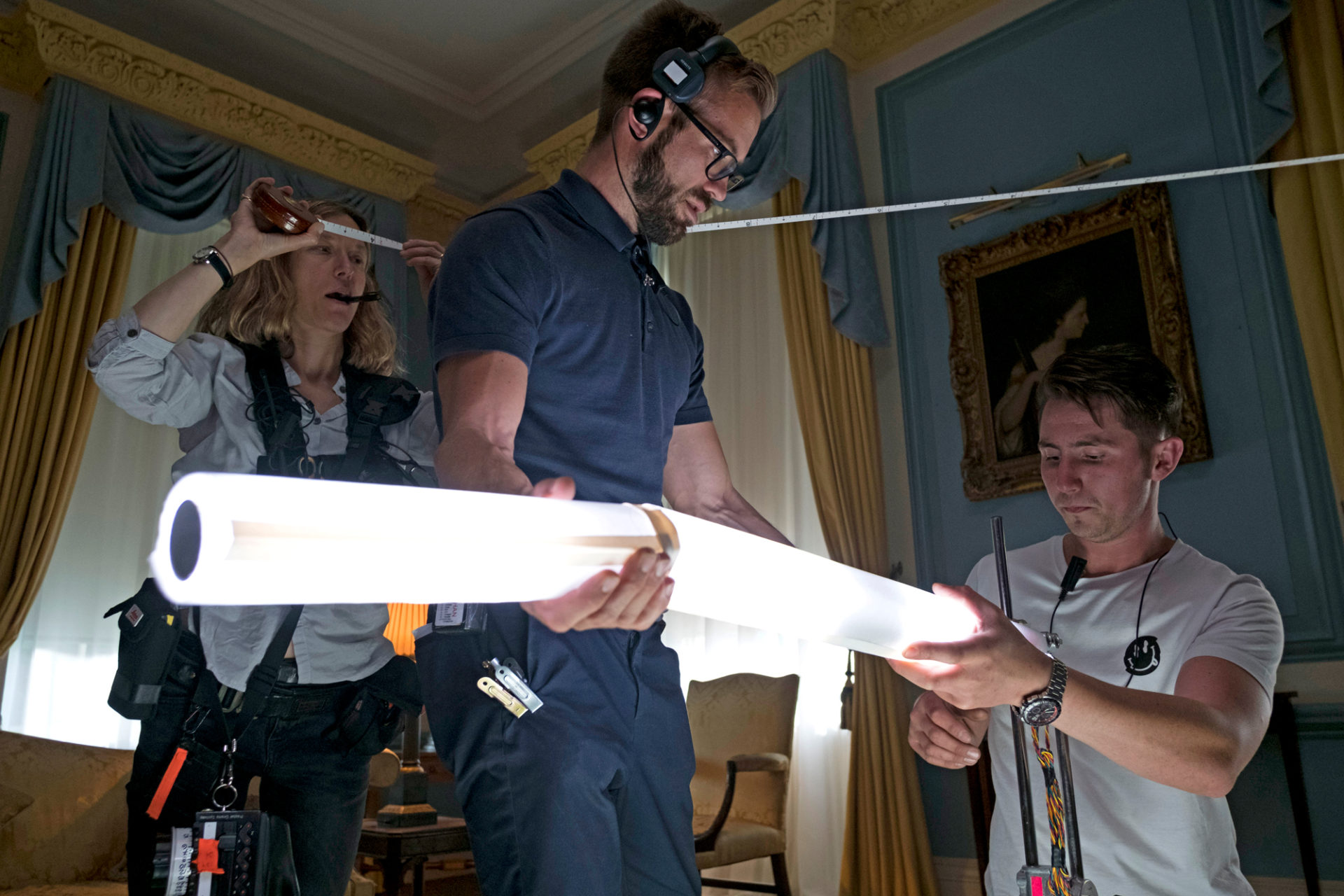 How did you get started?
I started at BSkyB in 1998, learning the basics of lighting in a typical TV studio setting, before going freelance as an electrician and jenny op. Going freelance in 2004, I learnt about new kit, different settings and, more importantly, I learnt from experienced crew around me. I started working as a gaffer in 2010.
The downside of the role
I am ambitious and have a passion for the job, but being a successful gaffer has its downsides. The hours are demanding and projects can take you far from home, so there are sacrifices to make. But, I am lucky to have a supportive family who understand the impacts the job can sometimes have.
Learning on the job 
Working with so many different talented people on a number of different projects from TV drama to music promos/commercials and features, I find I learn something new on every job, and hone my own style along the way.
The power of networking
I am always keen to attend networking events to meet other gaffers because there is always something you can learn from your peers. And I find you learn a tremendous amount from working with different DPs. I have had the pleasure of working with some of the best including Chris Menges BSC ASC, Tobias Schliessler ASC, Jo Willems ASC SBC, Karl Walter Lindenlaub BVK ASC, Bojan Bazelli ASC, Enrique Chediak ASC, Jess Hall BSC ASC, Florian Hoffmeister BSC and Balasz Bolygo BSC HSC and have learnt from each and every one of them.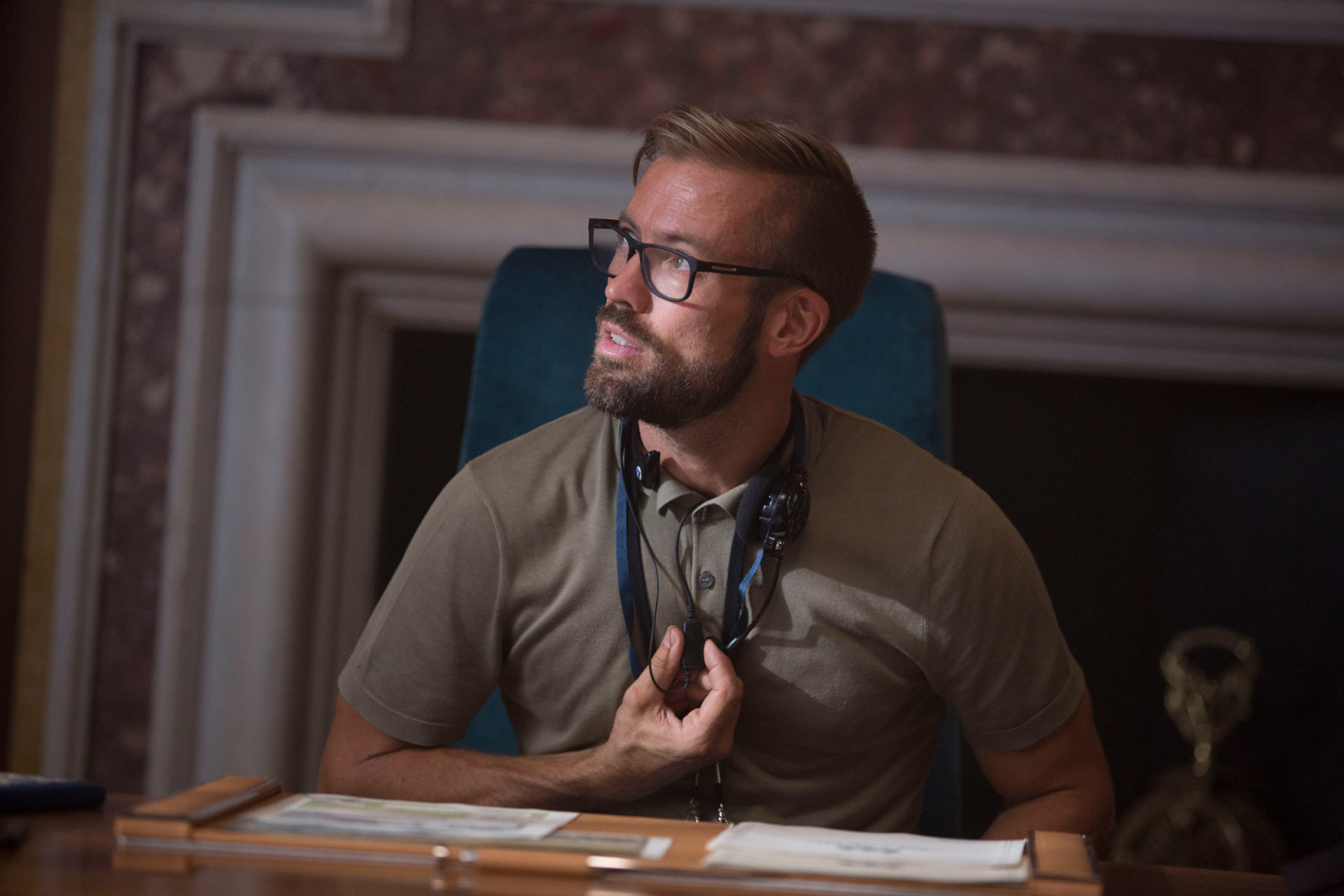 "One of the most difficult sets I have ever had to light was on Spectral in Budapest. The set had already been built and it was about a foot away from the top of the stage. It was also filled with three foot of water!"
- Jonathan Spencer
Who are your regular crew?
I truly believe that you are only as good as your team, and over the last few years my rigging gaffer, Jason Martin, and best boy, Darren Harvey, have always been there, supporting me in the tough moments. One of the best parts of the job is working with a team where you are all on the same wavelength and have each other's backs. My current desk operative is Andy Waddington and with the amount of new technology in film lighting this position has become more important than ever. Keeping it in the family, my son, Jordan Spencer, has been influential in looking after the floor shooting carts to keep us moving quickly on-set, which is essential with such tight schedules.
Biggest challenge?
Waiting For The Barbarians (DP Chris Menges BSC ASC) was a very tough shoot. There were some real challenges around dealing with a limited budget shooting in Morocco (not the easiest of locations). I was unable to take my usual team and using local crew made things trickier because of the language barrier. I had to be flexible and adapt my approach to get the best out of them and ensure the job ran as smoothly as possible. But Chris understood the difficulties, which also helped.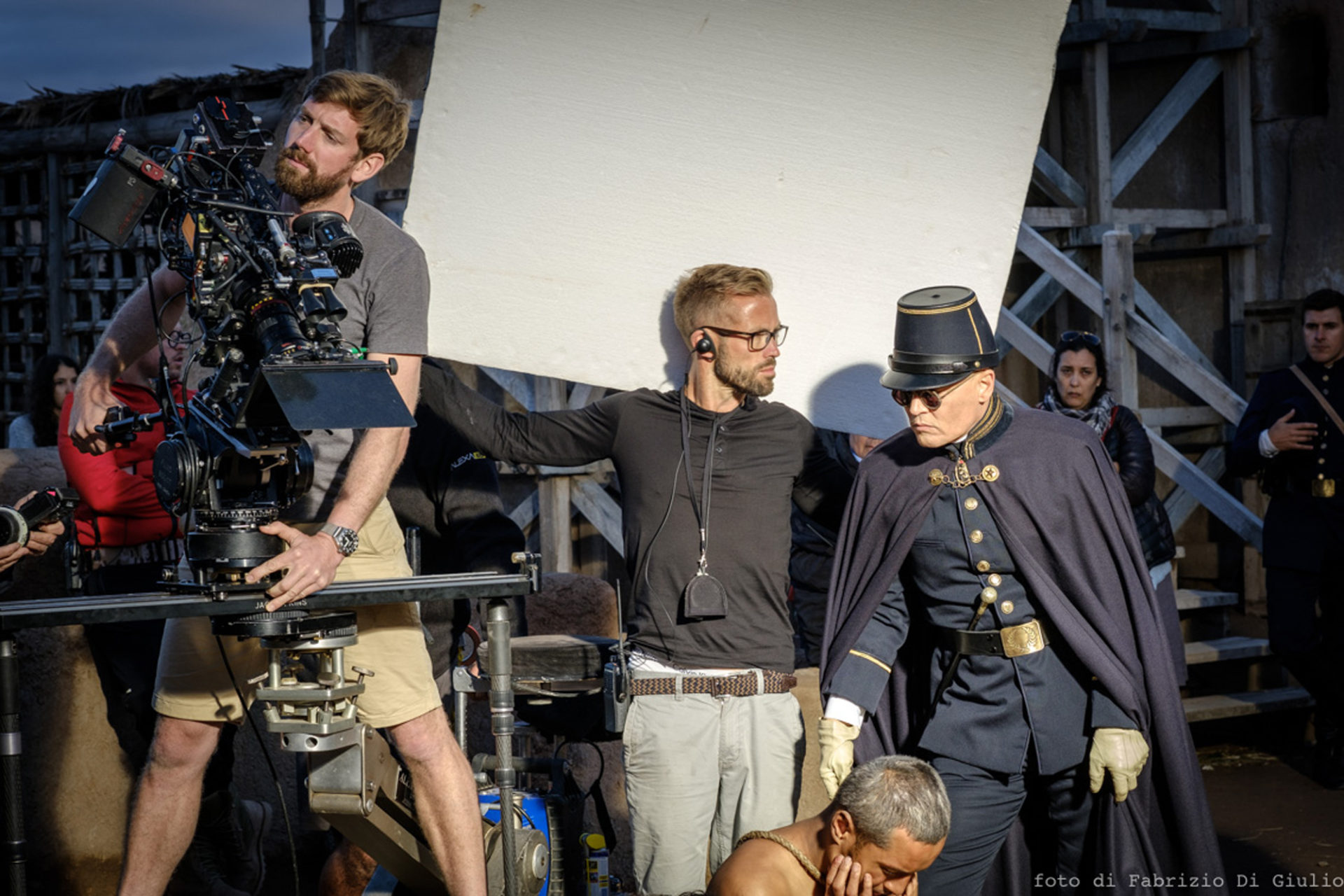 Most difficult lighting job? 
I think every project has its moments – but I encourage my team to think outside the box at these times. One of the most difficult sets I have ever had to light was on Spectral (DP Bojan Bazelli ASC) in Budapest. The set had already been built and it was about a foot away from the top of the stage. It was also filled with three foot of water! We had to achieve an F-stop to shoot at 1000fps for a few shots. Working with Bojan, we created the lighting by using a selection of hybrid balloons and 20K Fresnels, which were directed into bounces on i-beams of which we could roll in and out. The electrical riggers had to abseil to parts of the set to rig lamps that weren't accessible.
Working again with Bojan on the feature Pete's Dragon in New Zealand, we had a couple of locations where the only way to get kit in was via helicopter, which had its difficulties, but these were overcome by the talented pilots and lighting technicians.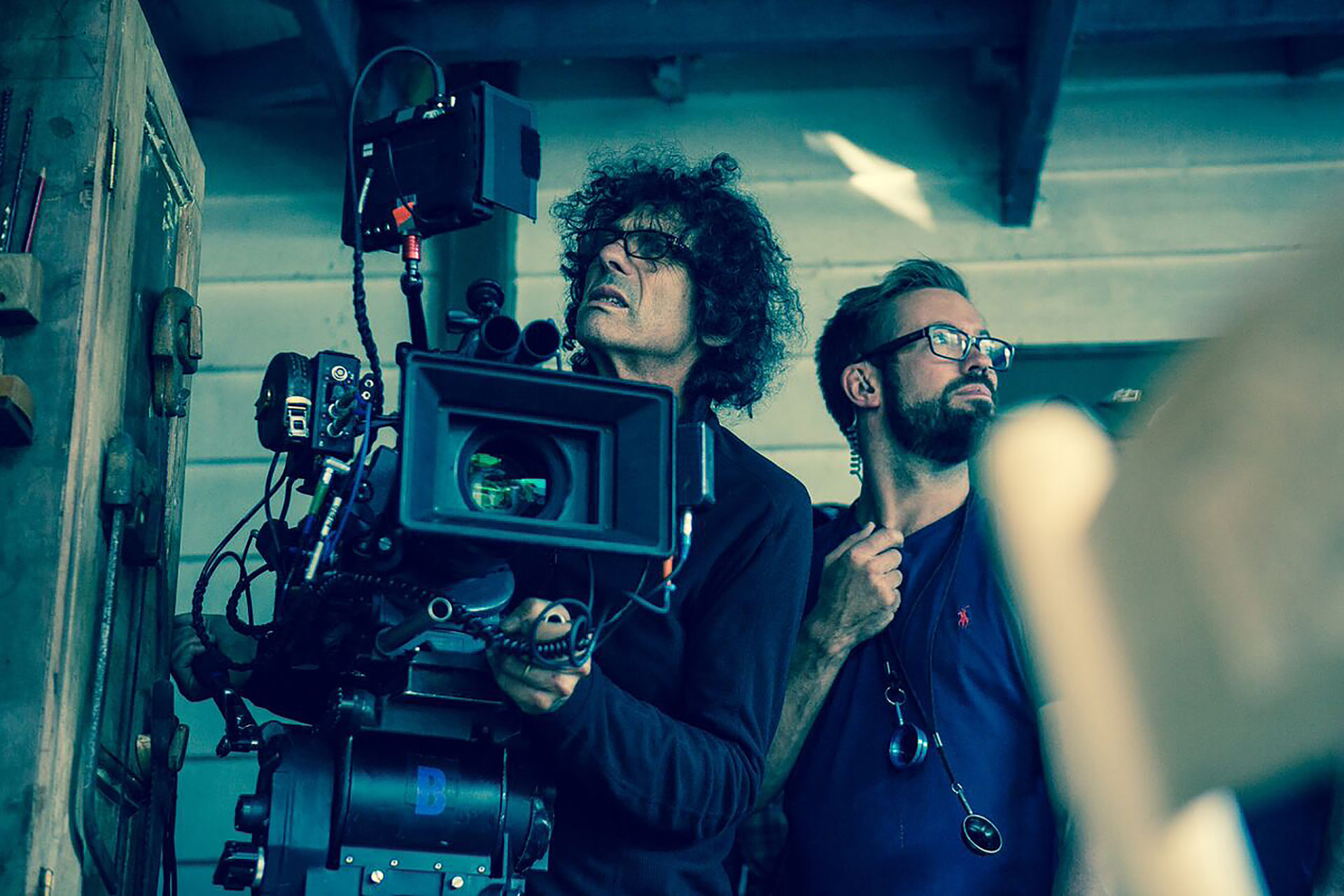 Which projects are you most proud of?
They are all memorable, but I will always have fond memories of shooting Mr Holmes - my first real break on a movie. I got to work with Tobias Schliessler ASC, who I learned so much from on this project. I really look up to Tobias who has mentored and supported me from that point in my career to date. Pete's Dragon in New Zealand was a new experience. This was the first time I had visited New Zealand let alone work there. It was fun working with a new team and adapting to their style of working and adjusting to working in a different environment.
Is there anybody in film who particularly inspires you?
Chris Menges BSC ASC on Waiting For The Barbarians. His passion for filmmaking is clear to see and it's infectious. His discipline and work ethic on-set just made me want to work harder and harder to achieve my goals. I understand why Chris is one of the best... he is a true legend!
What are your favoured or trusted bits of kit?
I have become a bit of an LED fan over the years, simply because of its flexibility and quickness. I like the lightweight Litemat's and Litetiles, and I'm also a big fan of the Digital Sputnik range. But when it comes to skin tones then you can't beat Tungsten. I'd love to light an all-Tungsten project in the near future.
"One of Jonathan's great qualities is that he is absolutely open to change, and he is not afraid to take a different route than what was planned if something better comes our way, and this is extremely important for my creative process."
- Enrique Chediak ASC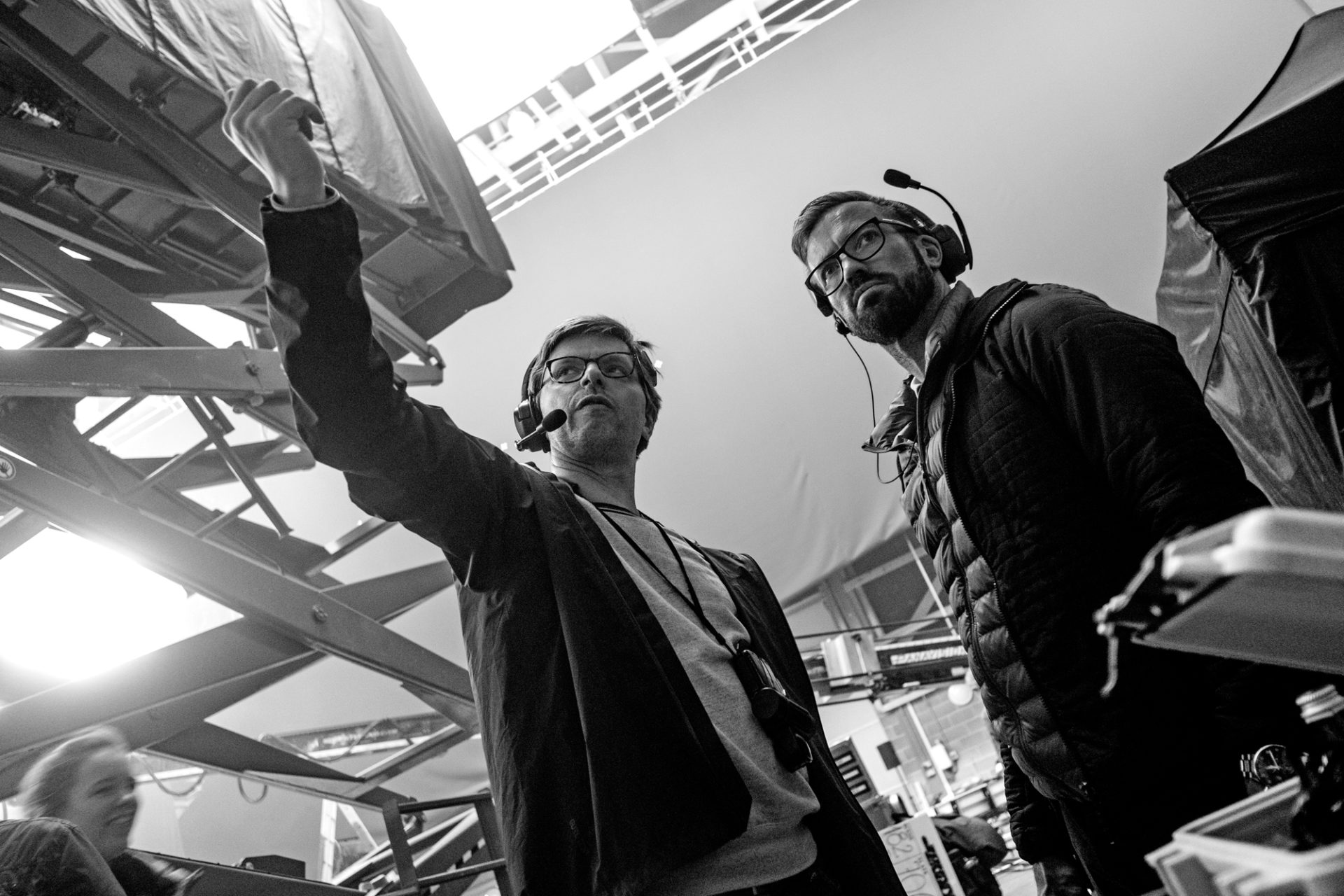 How do you keep up with the latest innovations in lighting?
It's so hard to keep up with all the latest technology as it's constantly evolving. I try to get to the BSC Expo at Battersea each year and keep up-to-date via the lighting companies website as well as general web searches. I also try and stay in touch with other gaffers and share information.
What new lighting kit impresses you?
I have just finished a job in Belfast with Balazs Bolygo BSC HSC and he introduced me to the SumoSpace from SumoLight. It was very impressive – not just another soft LED fixture, but a punchy LED with good directional lens kits. I will certainly be using the Sumos on my next project in Budapest.
What advice would you offer to aspiring gaffers?
Work hard and be willing to be flexible in every scenario. Flexibility is key in lighting and is just as important when dealing with different personalities on-set too. Never think that you know it all, because every day you will learn a new trick. Just listen and learn and never be frightened to ask questions if there is a piece of kit you haven't used before. If it's possible, try and stay one step ahead on-set as this will always give you the chance to complete the tasks as quietly and quickly as possible. And… believe in your dreams.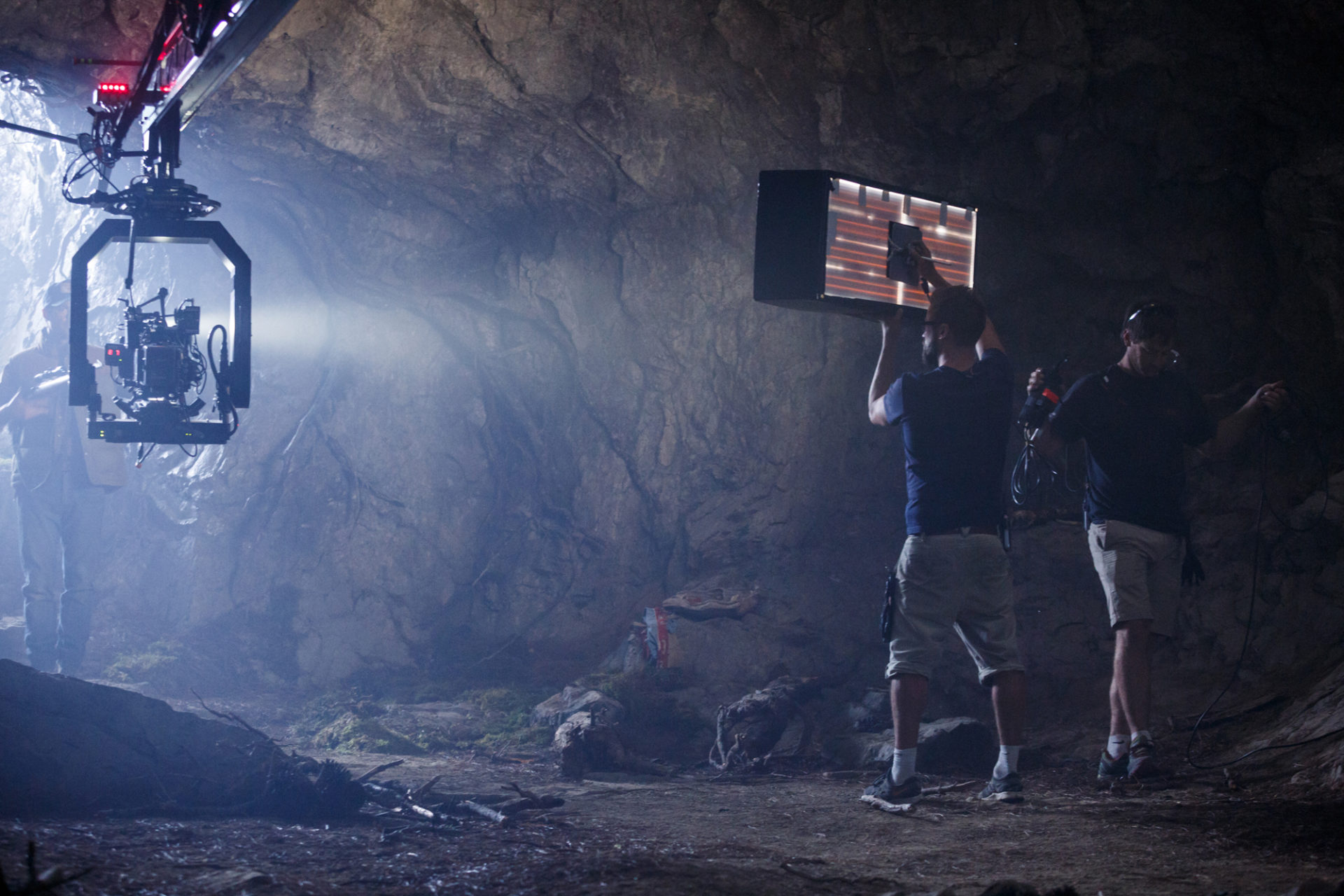 Cinematographer Tobias Schliessler ASC says:
I worked with Jonathan on the film Mr. Holmes. He's a passionate filmmaker and excellent collaborator. He has a great eye for lighting and is always full of ideas on how to make a shot look better. What I love most about Jonathan is that, even under pressure, he works with a smile. No task is ever too much. This makes him a fantastic leader and an inspiration to the whole crew.
Cinematographer Chris Menges BSC ASC says:
I enjoy working with Jonathan not least because he is such good fun. He is bright, passionate and full of creative ideas and a collaborator. He will go the extra mile to make a lighting idea work. And if it doesn't, the look on his face says, "We tried!" He is good.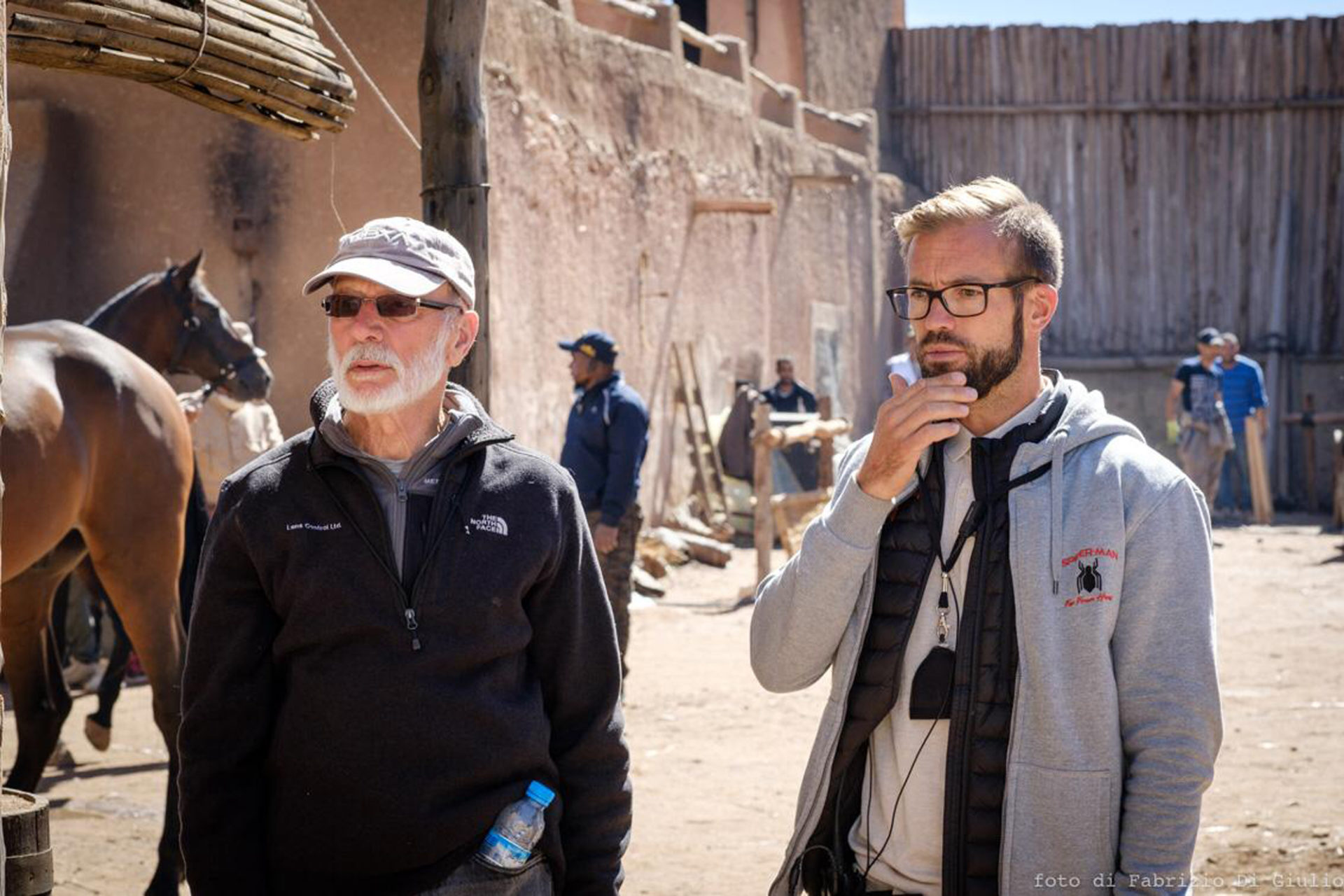 Cinematographer Jo Willems ASC SBC says:
Besides the director and operator, the gaffer is the closest creative relationship you have as a DP on-set. You need someone who is fully-present and open to explore ideas. Jonathan was engaged from the moment we started prep. More than half the film is set in a small house that was built on stage. I wanted a simple lighting plan that was quick to adjust between set-ups for day and night scenes. He put a great plan forward that gave me the flexibility I needed. A lot of the story played out by candlelight and he put a lot of time into the R&D of custom-built LED fixtures. He takes the job seriously, as I do, but he does like to bring some levity to work, which is always welcome. Jonathan runs a disciplined ship, but his joy and love for the job attracts a top quality team who want to work with him.
Cinematographer Enrique Chediak ASC says:
The first time I met Jonathan I didn't understand a word he said. I am from South America so it was very hard for me to understand Jonathan's thick Northern accent. I thought to myself that I am going to need subtitles! But quite soon I realised that in terms of light we could understand each other with perfect clarity. One of Jonathan's great qualities is that he is absolutely open to change, and he is not afraid to take a different route than what was planned if something better comes our way, and this is extremely important for my creative process. Jonathan is capable of improvising in a very expedient way. He is prepared, runs a tight crew, is very precise in his method, but still open to change. He is capable of doing extremely complicated set-ups or working with one small light with great results. It will be a great pleasure to take another journey with him.