Most illuminating

Spotlight / MBSinnovations
Most illuminating

Spotlight / MBSinnovations
Innovation in product development is a priority for lighting manufacturers. Increasingly it is also important for rental companies, which are not only aiming to build up and service a client base but also provide technology that best suits the needs of specific productions.
As a relative newcomer to a competitive and growing market, Pinewood MBS Lighting has made R&D a core part of its operation and is part of a technology-based 'think tank' to help it design and develop new products.
MBSinnovations (MBSi) is intended to help MBS companies work with the industry to come up with different approach to lights. "MBSi is looking primarily at lighting, power, systems and so on," says Darren Smith, managing director of Pinewood MBS. "But it can also encompass our operational procedures and the more day-to-day aspects of our business. Our general goal is produce creative solutions for filmmakers."
MBSinnovations works across all members of the MBS group of companies; specific developments that have emerged through the Pinewood MBS side of the initiative are the proprietary, custom-made PMSB LV-5 LED driver and a super-silent mobile power source used for the company's location truck fleet. Pinewood MBS's technical team, under technical director Steve Howard, has also produced several lighting systems, including the LEDtrix LED panels, LED ribbons for in-set installation and the Brute Force, a collaboration with manufacturer Chroma-Q.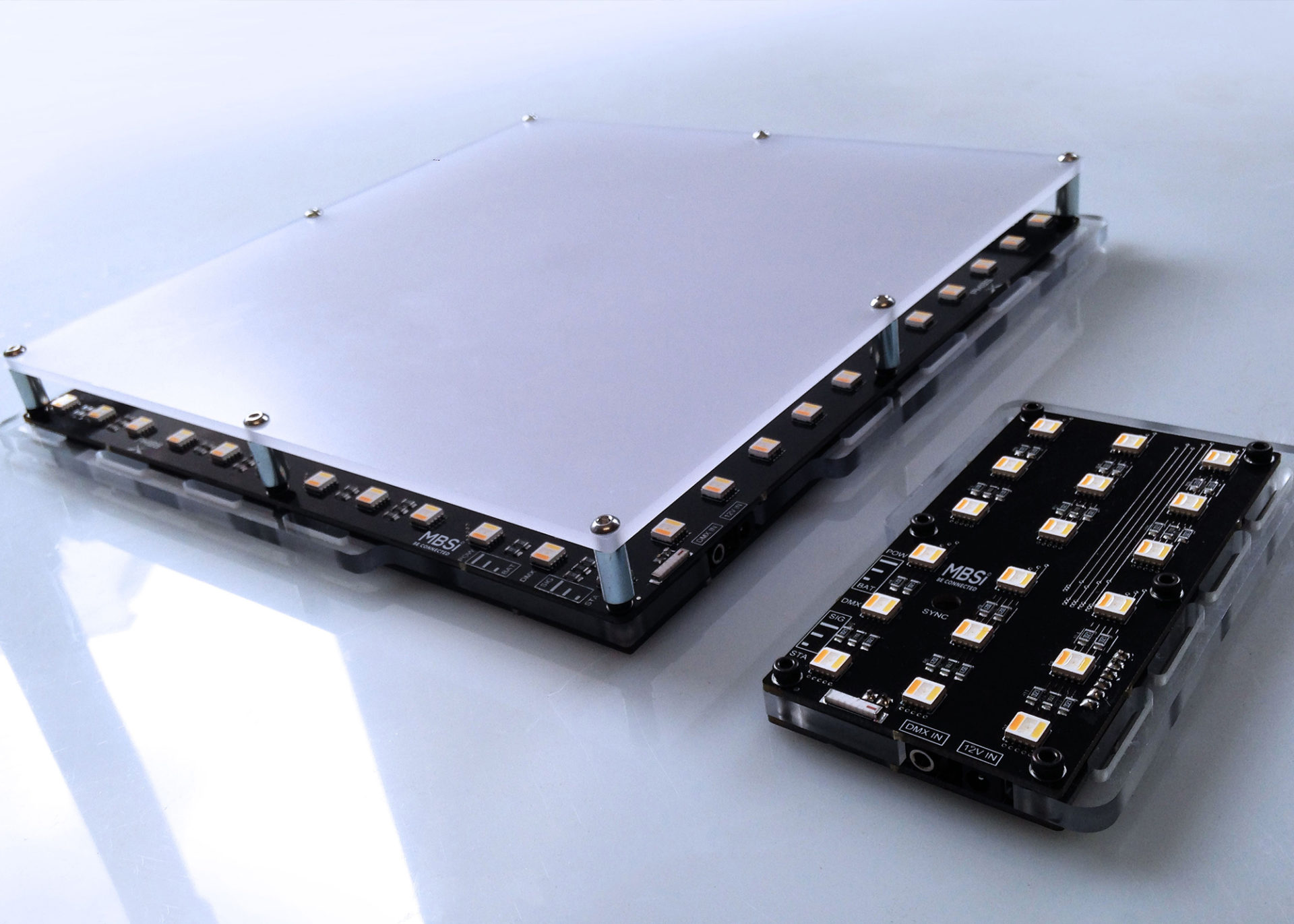 Founded in early 2015, Pinewood MBS came about through a partnership between the Pinewood Studios group and the MBS Equipment Company. Smith explains that the initial remit was to provide lighting, grip and rigging systems for productions being shot at both Pinewood and Shepperton.
"We immediately invested in huge quantities of lighting equipment, both the very latest low-energy and LED technologies as well as traditional sources," he comments. "We also made sure we assembled the best possible team to support our clients."
Smith continues that the substantial investment in both stock and personnel established a resource that soon was able to service 'off lot' productions.
"This has included locations across the UK, Europe and further afield," Smith says. "It has evolved through demand and relationships, but we had to do it slowly and cautiously so it didn't have an adverse effect on the services we provide at Pinewood and Shepperton."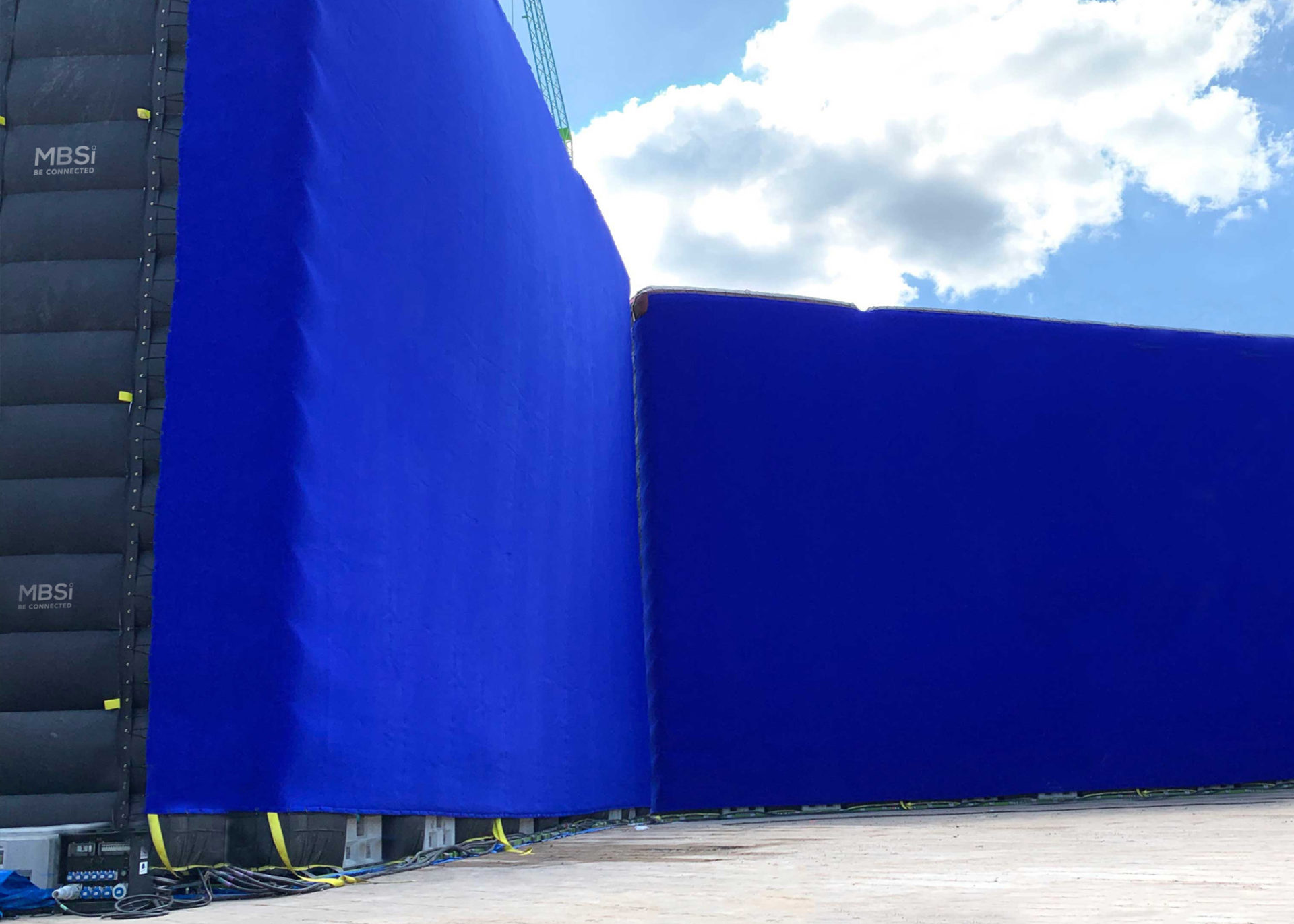 Before helping set up Pinewood MBS Smith was sales director at Panalux UK, where he worked with Steve Howard. Smith says the aim of Howard, his technical team and the company as a whole, is to investigate "the possibilities of future tech", whilst at the same time ensuring the existing product ranges go through the maintenance, repair and testing regimes to ensure they remain in good working order.
"A lot of our product development is a direct result of strong working partnerships we have forged with crews around the world," Smith comments. "Production requirements are constantly evolving but the product development team has not only technical expertise but also an understanding of the industry. The aim is to use all that to produce innovative products and techniques of our own."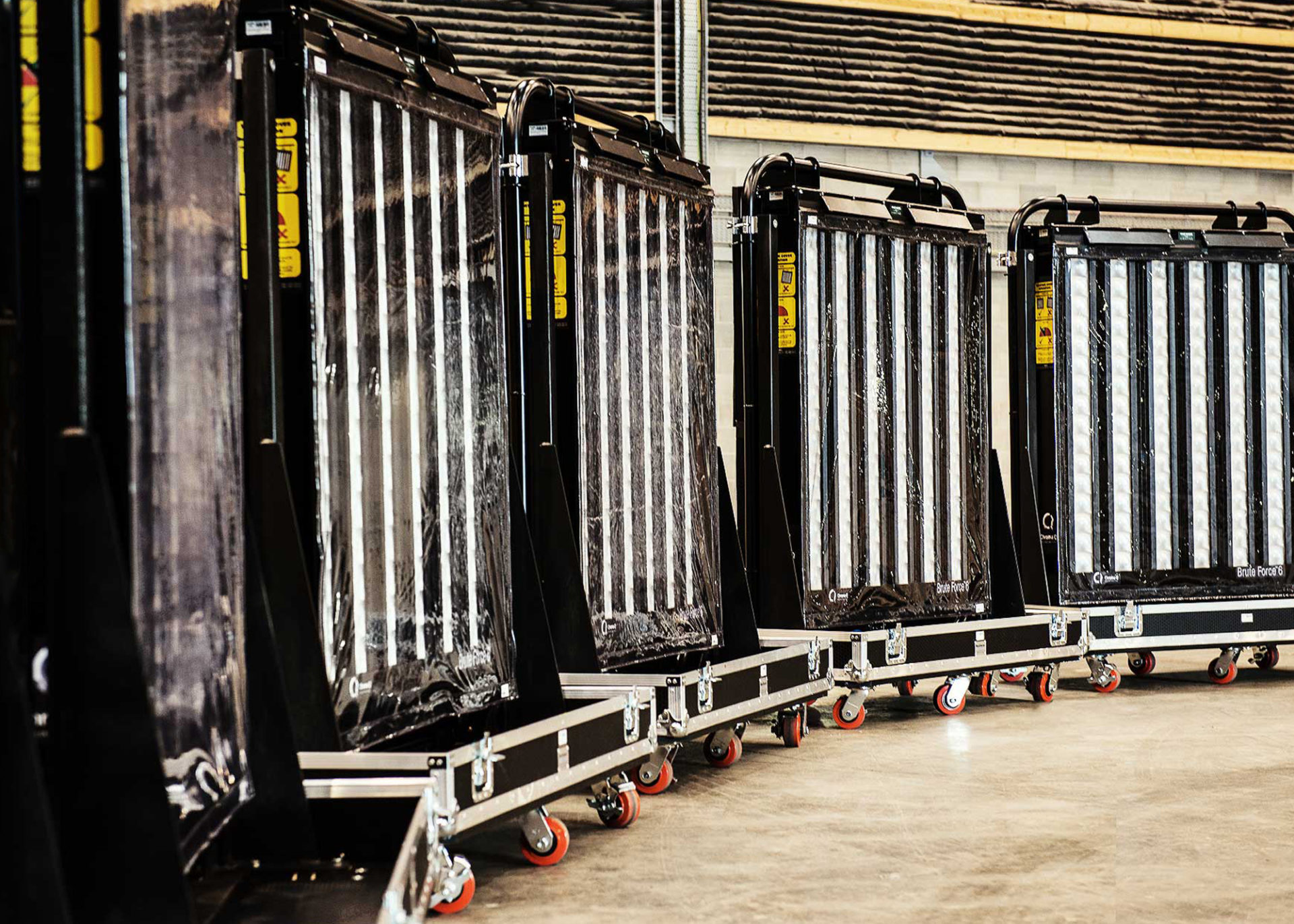 "Every production presents its own unique set of challenges. We try to be ready for these by either investing in a particular fixture - or fixtures - or by working with gaffers and crews to design and develop new products for a specific purpose."
- Darren Smith, MD, Pinewood MBS
As with other developers and rental houses, there is particular focus on LED. This area of research at Pinewood MBS has resulted in the recently introduced LEDtrix range of full colour LED panels, which are compact and feature wireless control. A different application of LED technology can be found in the MBSi LV series of in-set ribbon fixtures, which includes the HDR 5 colour flex. "LED ribbons cannot, as yet, provide the consistent levels of illumination required for a large-scale film set," Smith says, "but products, such as the LEDtrix range, are becoming available that can light up smaller studio spaces. These can be particularly useful in location situations where power, access and space may be limited."
Pinewood MBS has also collaborated with commercial manufacturer Chroma-Q to develop what is described as an LED alternative to the quarter Wendy Light. The Brute Force was developed jointly by the technical teams of both companies and is a full-colour LED RGB-W lamp head. "Unlike other proprietary products the Brute Force is being made available industry-wide through Chroma-Q," Smith explains.
Among recent productions Pinewood MBS has worked on are Star Wars: The Rise Of Skywalker (2019, DP Dan Mindel BSC ASC), Maleficent: Mistress Of Evil (2019, DP Henry Braham BSC) and upcoming Bond film No Time To Die (2020, DP Linus Sandgren FSF ASC).
"Every production presents its own unique set of challenges," Smith observes. "We try to be ready for these by either investing in a particular fixture - or fixtures - or by working with gaffers and crews to design and develop new products for a specific purpose."
An example of the latter situation is an unnamed Marvel production, whose gaffer, David Smith, needed something that could only be produced through specific, custom development. The result was the four-foot and eight-foot Aquabat, which has become Pinewood MBS's latest product.
"It was evident there was not something that could effectively fulfill David's needs," Smith says. "It would have meant him using less efficient, less cost-effective fixtures that would have cost the production more in both equipment rental and labour. The Aquabat gave David what he needed and was a cheaper solution than any other alternative."
Pinewood MBS is continuing to look at low-energy light sources - and is recognised by the BAFTA Albert sustainability scheme - as well as LEDs.
"The improvements in the performance of lights of this type have led to them becoming a viable alternative to some traditional fixtures," Smith says.
As for the future he concludes, "There are exciting times ahead and we are looking forward to introducing new products and expand our service offering, both of which will continue to help the evolution of the company."