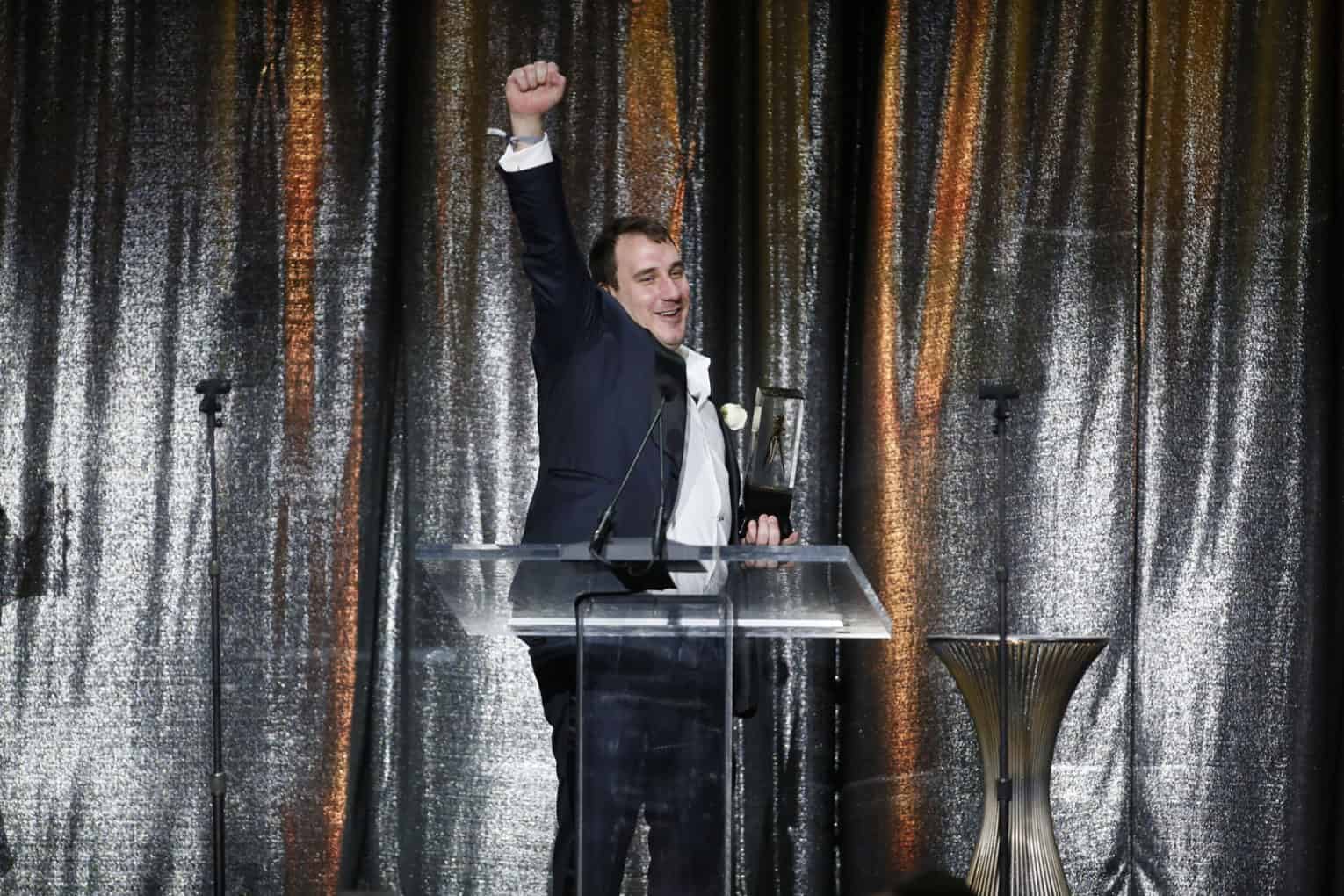 BSC members James Friend and Adriano Goldman triumphed in two of the television categories at the 33rd ASC Awards, held Saturday 9th February 2019, but there was disappointment for Robbie Ryan BSC ISC as he missed out to Łukasz Żal PSC in the 'Theatrical Release' category.
In the category of 'Motion Picture, Miniseries, or Pilot Made for Television', James Friend BSC took the ASC Award for his work in the Showtime series Patrick Melrose for the episode "Bad News."
Read more from camera operator Danny Bishop's work with James Friend on the series, when he spoke to British Cinematographer last year, by clicking HERE
After serving as a best boy, gaffer and operator, Friend began shooting second unit and underwater work, also photographing numerous short films and then TV specials. This series credits include Inspector Lewis, The Musketeers, Rillington Place, Victoria, C.B. Strike and MotherFatherSon, as well as the miniseries Beowulf: Return to the Shieldlands and the upcoming The War of the Worlds.
Our friends at American Cinematographer caught up with him on the red carpet outside the Dolby Ballroom for a brief interview with A.C. managing editor Jon Witmer.
Presented by actress Lea Thompson, 'Episode of a Series for Non-Commercial Television' was won by Adriano Goldman ASC ABC BSC for his work in the episode "Beryl" of the Netflix series The Crown.
This is the second ASC Award win for Goldman, who won in this category last year for The Crown, and earned an Emmy this year for the same show. A native of Brazil, he started his career as an intern TV Abril's news-program TV Mix. He is known for his work on City of Men, Jane Eyre, August: Osage County and Sin Nombre.
In the 'Theatrical Release' category, Robbie Ryan BSC ISC missed out, as Łukasz Żal PSC received the accolade for Cold War, with camera operator Ernest Wilczyński accepting the award on Żal's behalf.
You can read all about Żal's work on the ASC Award winning film right here at British Cinematographer, by clicking HERE
Full list of ASC award winners
Motion Picture, Miniseries, or Pilot Made for Television – James Friend BSC for Patrick Melrose, "Bad News"
Episode of a Series for Non-Commercial Television – Adriano Goldman ASC ABC BSC for The Crown, "Beryl"
Episode of a Series for Commercial Television – Jon Joffin ASC for Beyond, "Two Zero One"
Spotlight Award – Giorgi Shvelidze for Namme
Theatrical Release – Łukasz Żal PSC for Cold War
Lifetime Achievement Award – Robert Richardson ASC
Career Achievement in Television Award – Jeffrey Jur ASC
Board of Governors Award – Jeff Bridges
EVEN MORE VIDEO FROM THE 33RD ASC AWARDS CEREMONY…