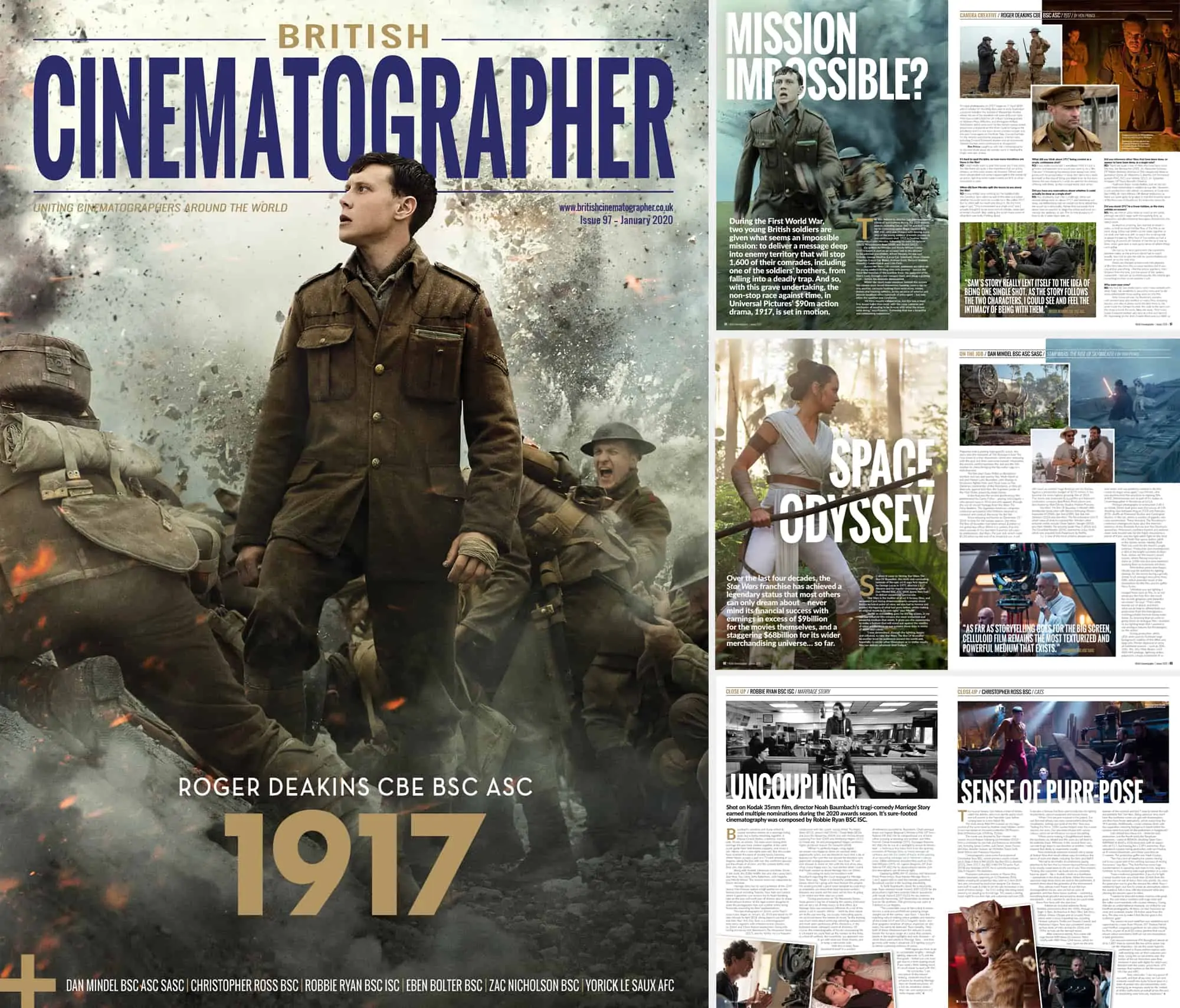 Feast your eyes on the new edition of British Cinematographer magazine – digitally* via our website, or in print**, from 29th January 2020 onwards.

On the Cover
Roger Deakins CBE BSC ASC on 1917

In our latest cover feature, Roger Deakins CBE BSC ASC speaks to us about the multi-awarded nominated production, 1917.
Deakins tells us about building the film's dramatic journey as one continuous shot, the switching of cameras between systems during shooting takes, and lighting the spectacular scene in the bombed-out town.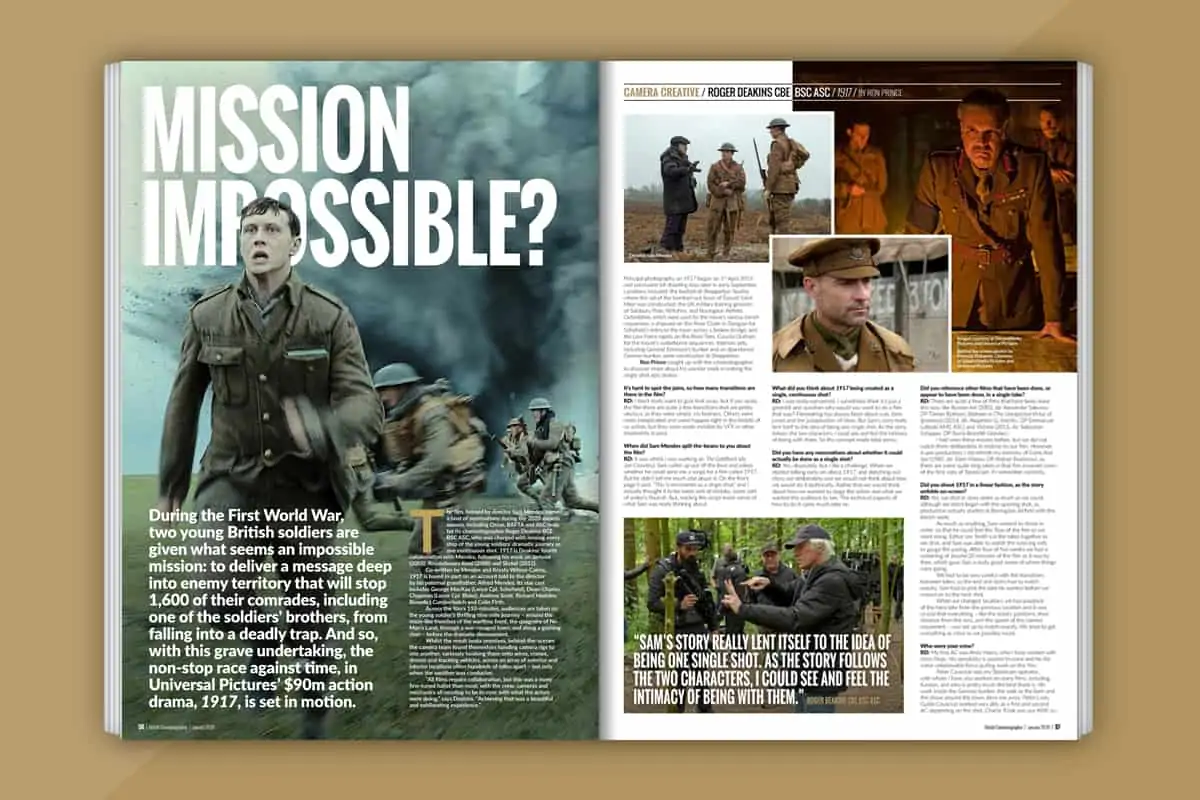 Dan Mindel BSC ASC SASC on Star Wars: The Rise Of Skywalker

Having previously shot the 2017 entry in the Star Wars saga – The Force Awakens – Dan Mindel was back on board for the ninth and concluding episode The Rise of Skywalker.
He reveals his thoughts on reuniting with director JJ Abrams, the challenge of lighting entire sequences with lightning alone, and the many benefits of the production's use of shooting on film.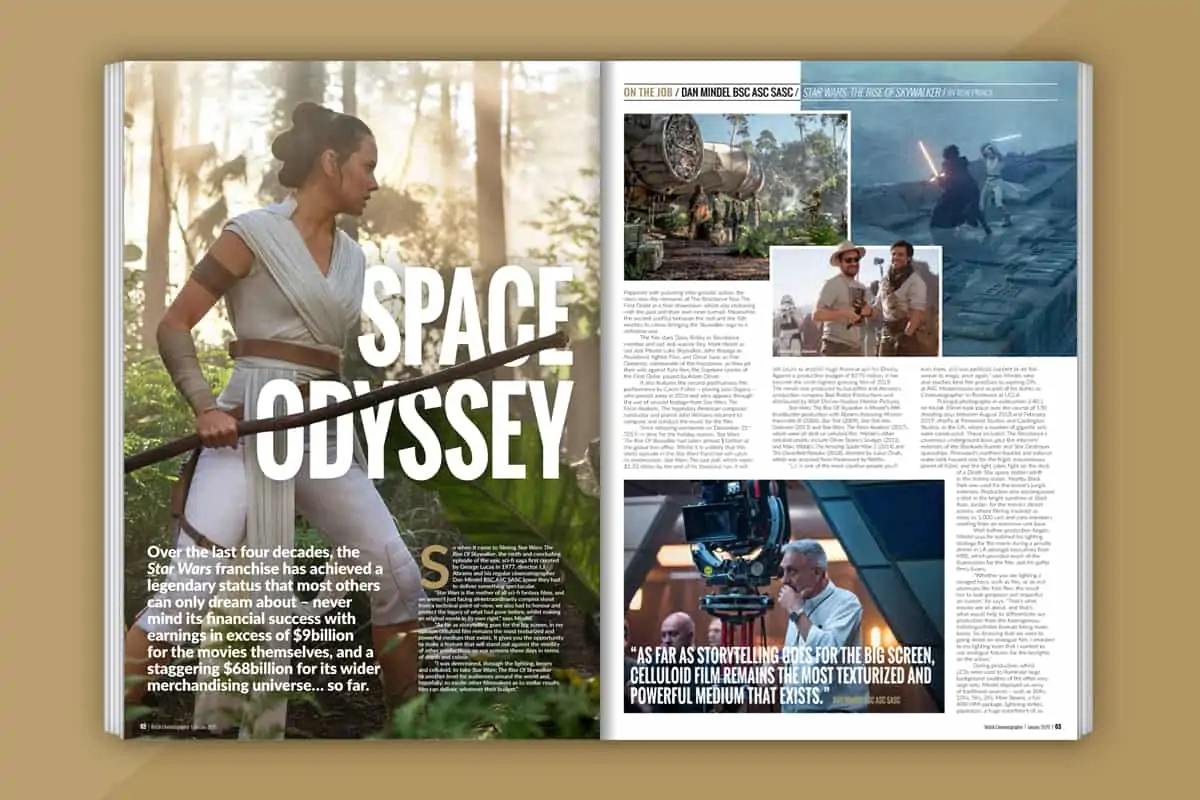 Yorick Le Saux AFC on Little Women

Director Greta Gerwig's adaption of classic 19th Century novel Little Women was given the lighting treatment by AFC member Yorick Le Saux.

The French cinematographer reveals why 35mm was the capture choice, his reasons for playing with filtration to enhance the different looks, and which pioneering technique from the likes of Freddie Young and Vilmos Zsigmond he chose to deploy.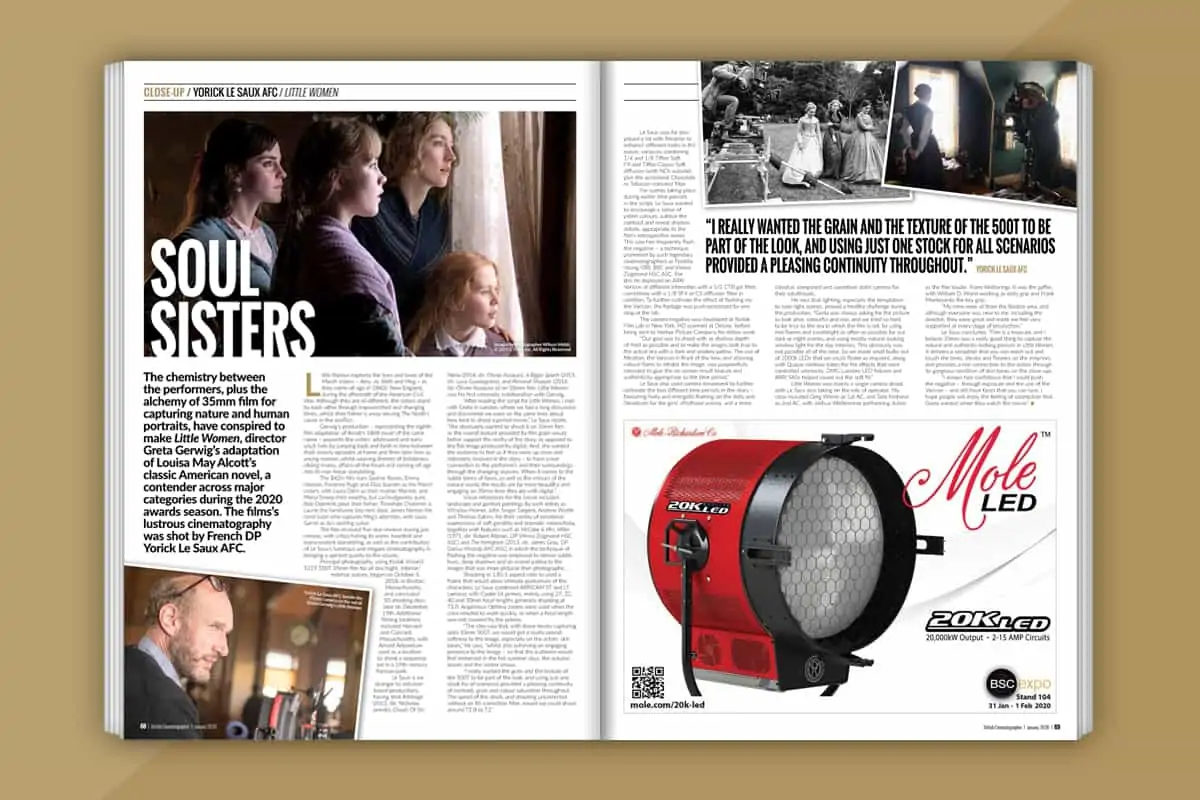 2019 EnergaCamerimage Festival Diary

In late 2019, the EnergaCamerimage Festival headed back to its roots in Toruń, and our editor Ron Prince was in hot-pursuit to the International Art of Cinematography Festival to capture the sights, sounds and stories.

Don't Miss…
More soundbites, comment and opinion from a delectable selection of productions by BSC members Robbie Ryan, Eben Bolter, Zac Nicholson and Christopher Ross.
Learn more about Harvey Harrison BSC and his new book of memoirs, gaffer Jamie Mills, DP Simon Rowling and lighting innovator Rosco/DMG Lumière.
And that's not mentioning opinion from Steven Poster ASC, the GBCT's Tim Potter and John Keedwell, BSC president Mike Eley's column, a full show guide to BSC Expo 2020, our regular comprehensive guide to which DPs are shooting who and where, and more…
A subscription is still the only way to read the complete British Cinematographer, so buy one today to fully experience Europe's No.1 cinematography magazine.

ISSUE 97: AVAILABLE ONLINE* AND IN PRINT** FROM 29TH JANUARY 2020 ONWARDS.
* With an active 'Digital Only' subscription, or the digital part of an active 'Print & Digital' subscription.
** Issue 97 will only be received in printed format by those with an active 'Print' or 'Print & Digital' subscription purchased before 17th January 2020. Any new 'Print' or 'Print & Digital' subscription purchases made from 17th January 2020 onwards will NOT receive this issue in print as part of their purchase. Eligible subscribers should expect to receive their copy within 7 days of the release date if in the UK, and 14 days if overseas.