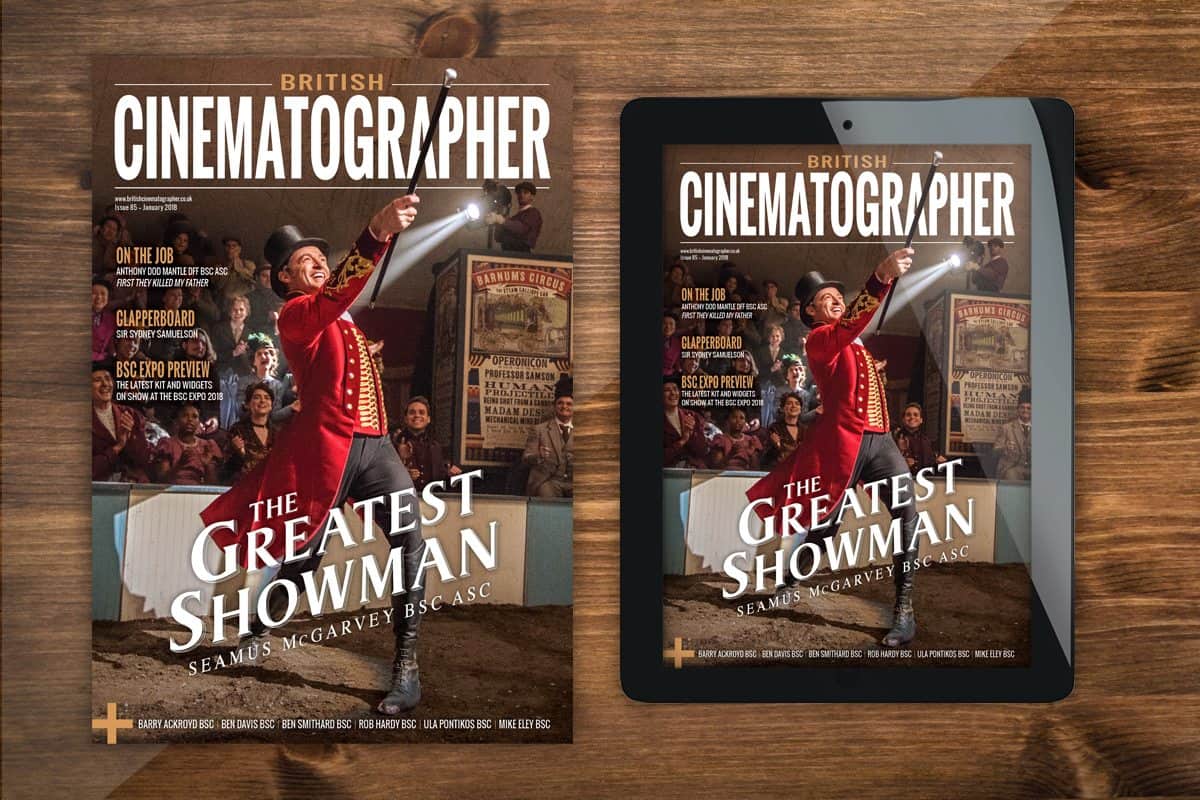 Feast your eyes on the new edition of British Cinematographer magazine – digitally* via our website, or in print**, from 26th January 2018.

On the Cover
Seamus McGarvey BSC ASC on The Greatest Showman

Seamus McGarvey takes centre stage to talk lights, cameras and action on his first musical film, The Greatest Showman, inspired by the story of 1800s entertainer extraordinaire PT Barnum and the lives of his circus's star attractions.
Discover how he captured the dramatic movement, his prepping and lighting of vast environments, and why he chose to stick with the Alexa 65.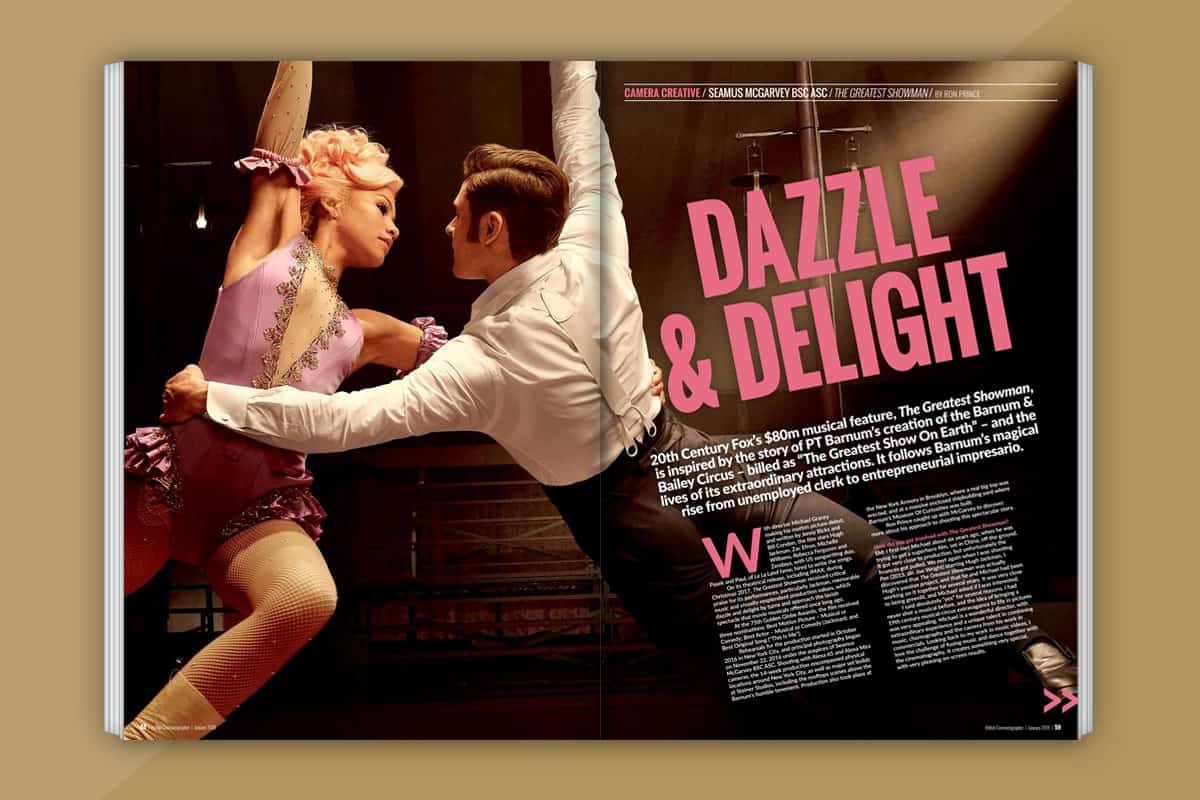 Anthony Dod Mantle DFF BSC ASC on First They Killed My Father

Anthony Dod Mantle reveals his thoughts on stepping into the cinematography breach to lense Angelina Jolie's feature First They Killed My Father – the true story of Loung Ung during the rule of the Khmer Rouge regime in Cambodia.
Get the story of filming in fierce heat, taking on someone else's crew and capturing the looks of Loung's life.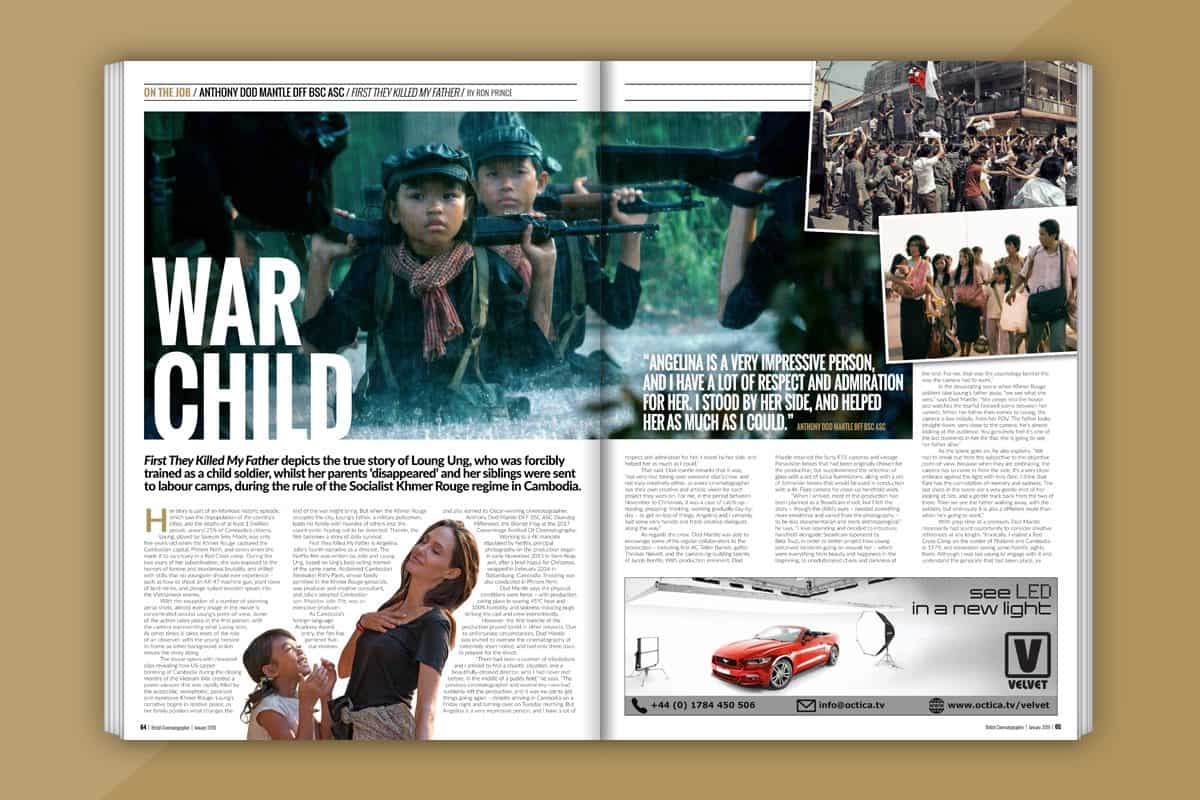 Ben Davis BSC on Three Billboards Outside Ebbing, Missouri

London native Ben Davis is making quite a name for himself as the DP for the multi-award nominated Three Billboards Outside Ebbing, Missouri.
Read all about the importance of planning and timing on an independent production, the town at the heart of the location shooting and understanding Director Martin McDonagh's "unusual" storyboards.

Sir Sydney Samuelson CBE BSC

We salute the amazing achievements of a man known to many as "Mr Sydney" – whose work in the film industry garnered a CBE and a Knighthood as well as leaving a lasting legacy and influence across several decades.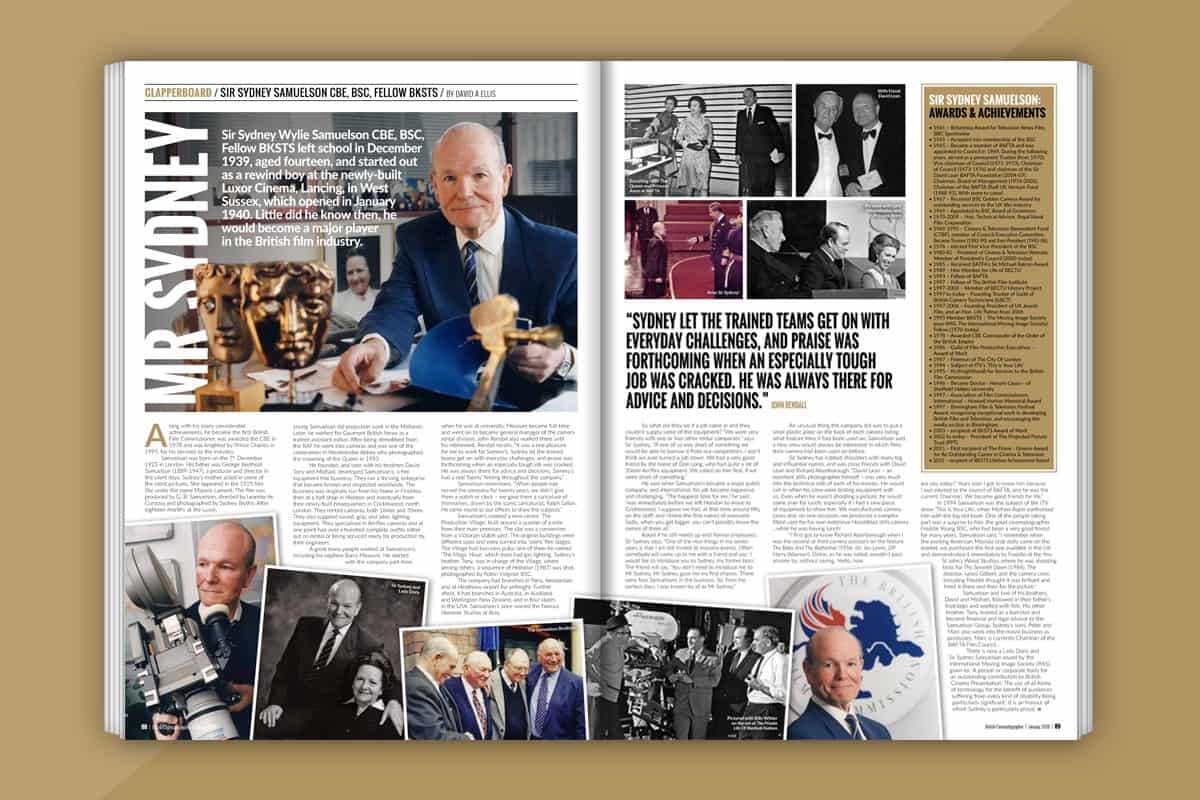 Don't Miss…
A quality quartet of close-ups from four members of the BSC: Barry Ackroyd, Ula Pontikos, Ben Smithard and Rob Hardy.
We look forward to the BSC Expo in February, and back at November's Camerimage festival, as well as taking a few poignant moments to mourn the loss of Mark Milsome GBCT ACO. There's also our regular comprehensive guide to which DPs are shooting who and where, all the latest production news, and more…
A subscription is still the only way to read the complete British Cinematographer, so buy one today to fully experience Europe's No.1 cinematography magazine.

ISSUE 85: AVAILABLE ONLINE* AND IN PRINT** FROM 26TH JANUARY 2018.
* With an active 'Digital Only' subscription, or the digital part of an active 'Print & Digital' subscription.
** Issue 85 will only be received in printed format by those with an active 'Print' or 'Print & Digital' subscription purchased before 13th January 2018. Any new 'Print' or 'Print & Digital' subscription purchases made from 13th January 2018 onwards, will NOT receive this issue in print as part of their purchase.