IMAGO and FERA joins forces
IMAGO and FERA, the European Federation Of Film Directors, will join forces to focus on film workers' working conditions. The cultural and creative industries are a driving force behind the value creation in Europe and elsewhere, occupying two and a half times more people than, for instance, the car industry in Europe. The working conditions of film workers have been discussed for decades, especially after Haskell Wexler and Roderick E. Stevens established the organisation "12 on 12 off" in 2004, but still, working conditions have not improved. On the contrary if we interpret reports coming in.
Work accidents, some also fatal, still happen too often. Working hours are often still far too high, and too few dare report on serious working safety issues. The two federations – IMAGO and FERA – will have a joint initial meeting with EU Members of Parliament in September, followed by a conference in January in Vienna, and then by a second international conference on Working Conditions in Brussels in 2019, all in cooperation with the EU Parliament MPs.
The aim of this initiative for IMAGO and FERA is to develop solution-oriented proposals for improving and networking the various national systems at a European level, which are intended to influence the shaping of the European Union´s film policy for the 2020-2025 legislative period.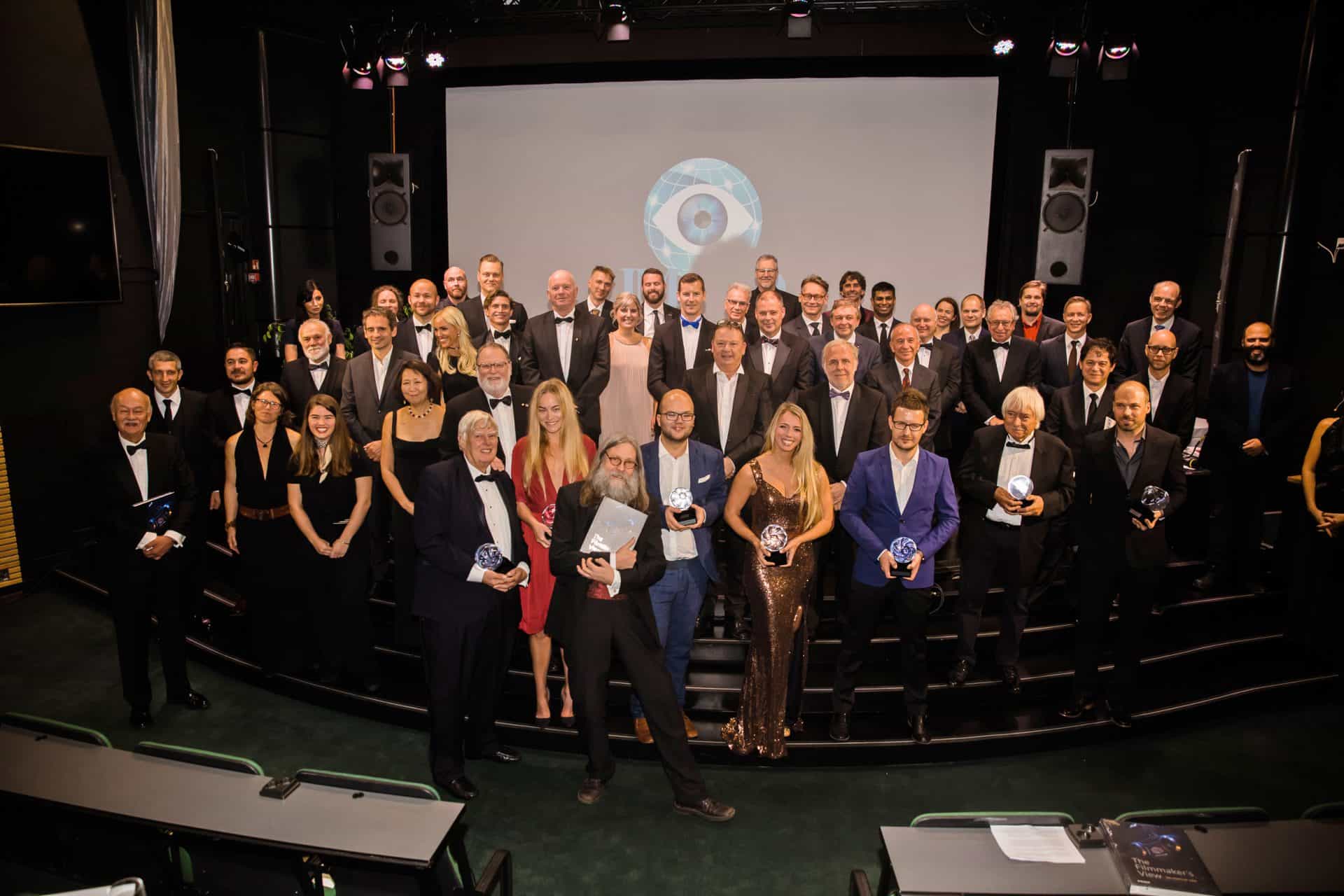 IMAGO international Cinematographer's Award
IMAGO will arrange the next IMAGO International Cinematographer's Awards in Belgrade in March 2019. The IMAGO Awards committee is working on the arrangement, and will be sending out information and invitation to nominate films soon. All IMAGO member societies will be invited to nominate films for the competition.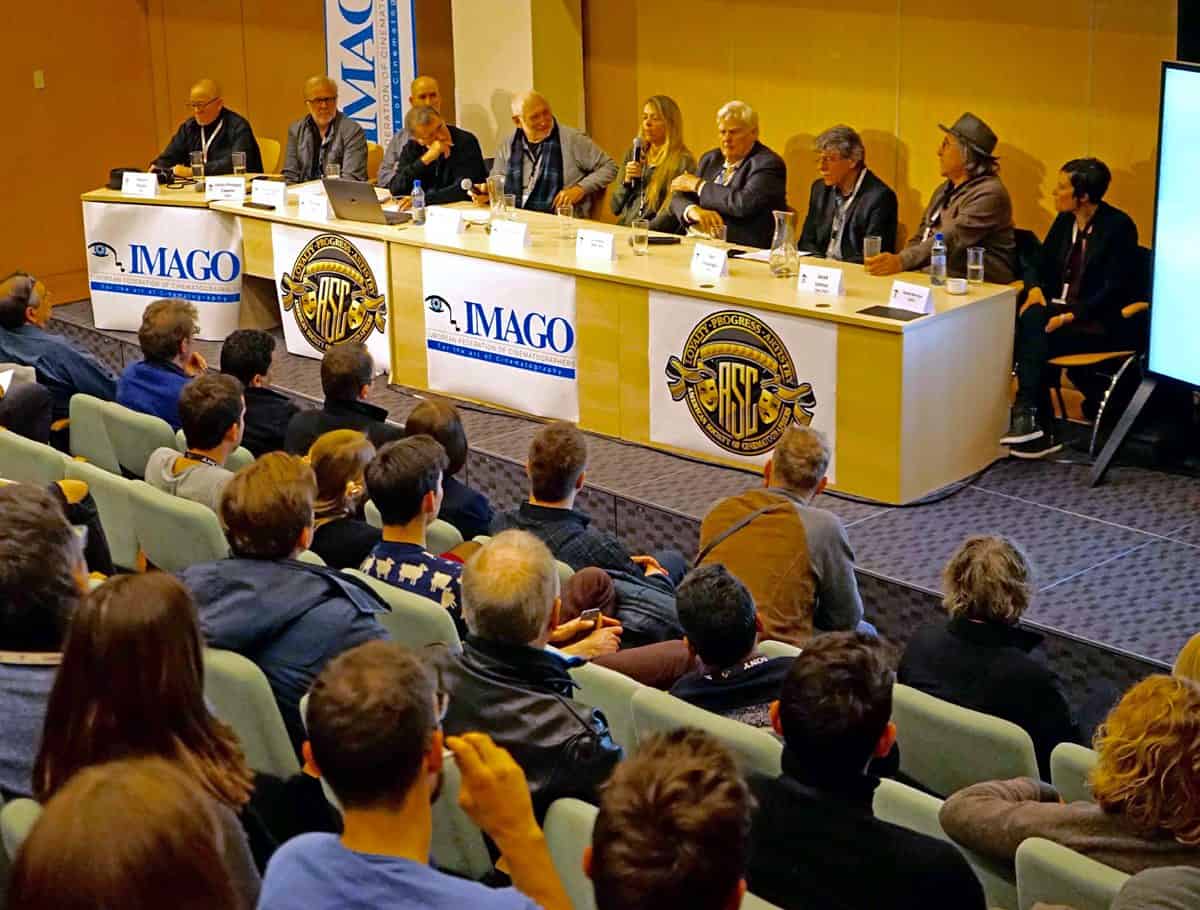 Camerimage, Bydgoszcz, Poland
IMAGO will also be strongly present at this Mecca for cinematographers, from 10th to 17th November. Also, this year we will arrange conferences, masterclasses and panel debates on the importance of cinematography, and the importance of international collaboration between cinematographers.
International Directory Of Cinematographers
IMAGO has started the work to set-up a new e-version of our World Directory for cinematographers. Cinematographers will, in the new Directory, find "everything they need" when visiting a new city or shooting in any country around the world: where to hire equipment, contact information, plus CVs of DITs, camera crews and camera assistants, grips, studios, post facilities etc.. The Directory will be accessible for all IMAGO members worldwide, parts of it only accessible with secure log-in.
Inspiration Masterclass, Vienna
Five highly-acclaimed and award-winning cinematographers will gather in Vienna, January 25th to 27th 2019, together with an audience of 150 cinematographers and film enthusiasts, to hold extensive masterclasses in the Austrian capital.
The IMAGO Masterclass committee and its members – Astrid Heubrandtner AAC, Jan Weincke DFF, Ron Johanson ACS and Herman Verschuur NSC – are working to make this the greatest masterclass session of all time, and they will succeed.
More information about the concrete programme, content and registration will follow.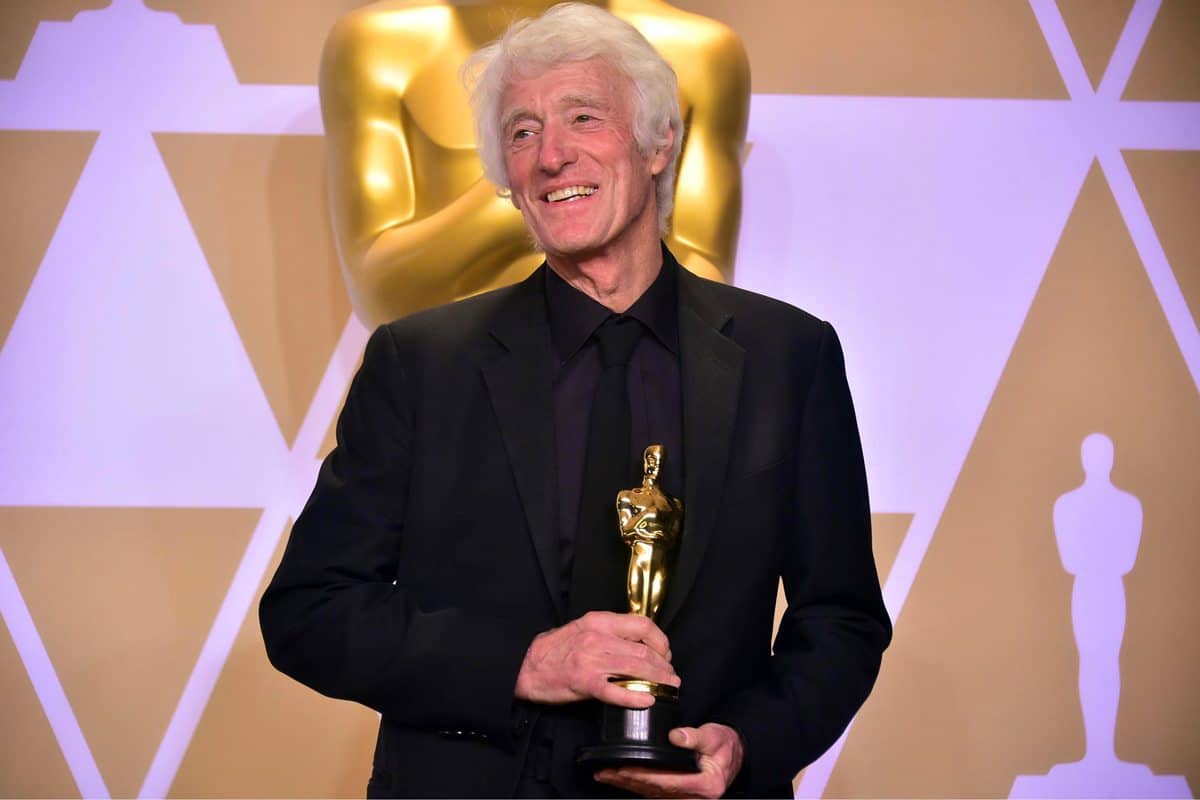 The Manaki Brothers Film Festival
Roger Deakins CBE BSC ASC is this year's Golden Camera 300 Laureate during the upcoming 39th Manaki Film Festival in Bitola, Macedonia, 22nd to 29th September.
The Manaki Film Festival is the first and oldest festival dedicated to the art of cinematography. Roger already has 115 different international awards on his mantelpiece, but the Manaki Golden Camera 300 ranks highly. After 14 earlier Oscar nominations, he was this year at last honored with the Oscar statuette, to the joy of us all, for his work on Blade Runner 2049.
The Manaki Festival is a great and important high-quality festival, visited each year by a growing number of international cinematographers and directors. Earlier award recipients have been Sven Nykvist, Freddie Francis, Raoul Coutard, Vittorio Storaro, Michael Ballhaus, Vilmos Zsigmond, Dante Spinotti, Luciano Tovoli, and many more.
Historically an important festival for cinematographers in south-eastern Europe, today the festival's importance and quality is recognised internationally.
Nigel Walters, BSC vice president and former IMAGO President, has for several years organised the Balkan Cinematographer´s Conference, and the audience of international cinematographers and film professionals is growing every year.
The festival has for many years been organised by Blagoja Kunovski, from 2018 headed by Gena Teodosievska, in cooperation with amongst others the Macedonia Film Professionals Association, the Macedonia Cinematheque, and the Macedonian Society of Cinematographers. A highly-recommended film festival for all cinematographers and film enthusiasts, and IMAGO will as usual be well represented during the festival.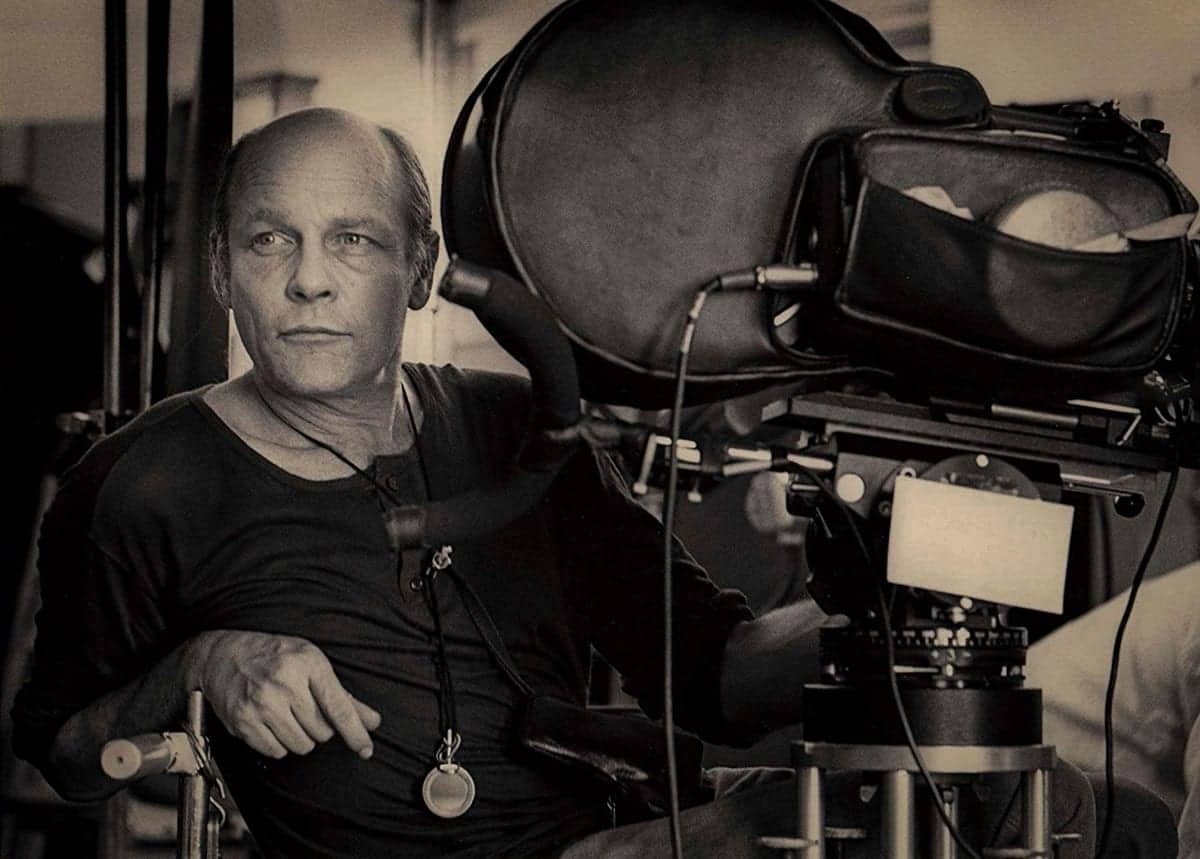 Robby Müller 1940-2018
Robby Müller, who was such an inspiration to so many of us, and called by many "the master of light", died on July 3rd, 78 years old. He worked with many of the greatest film directors: Wim Wenders, Lars von Trier, Jim Jarmusch, Peter Bogdanovich, Sally Potter and Andrzej Wajda to mention a few.
Through his camera and lenses, even the most unpromising locations grew into something magical for the film audience. Robby Müller, the son of a Shell engineer, was born in Curacao, and grew up in Indonesia. After moving back to the Netherlands (when he was 13) he eventually started at the Netherlands Film Academy. He had numerous offers from Hollywood, but was reluctant to accept, and stayed clear of the American mainstream. Oscar-winning filmmaker Steve McQueen said about Robby Müller: "I compare him to a great blues musician in a way. He plays just a few chords, and he conveys what he needs to convey. He is a purist." Robby, from all of us, thank you for the light!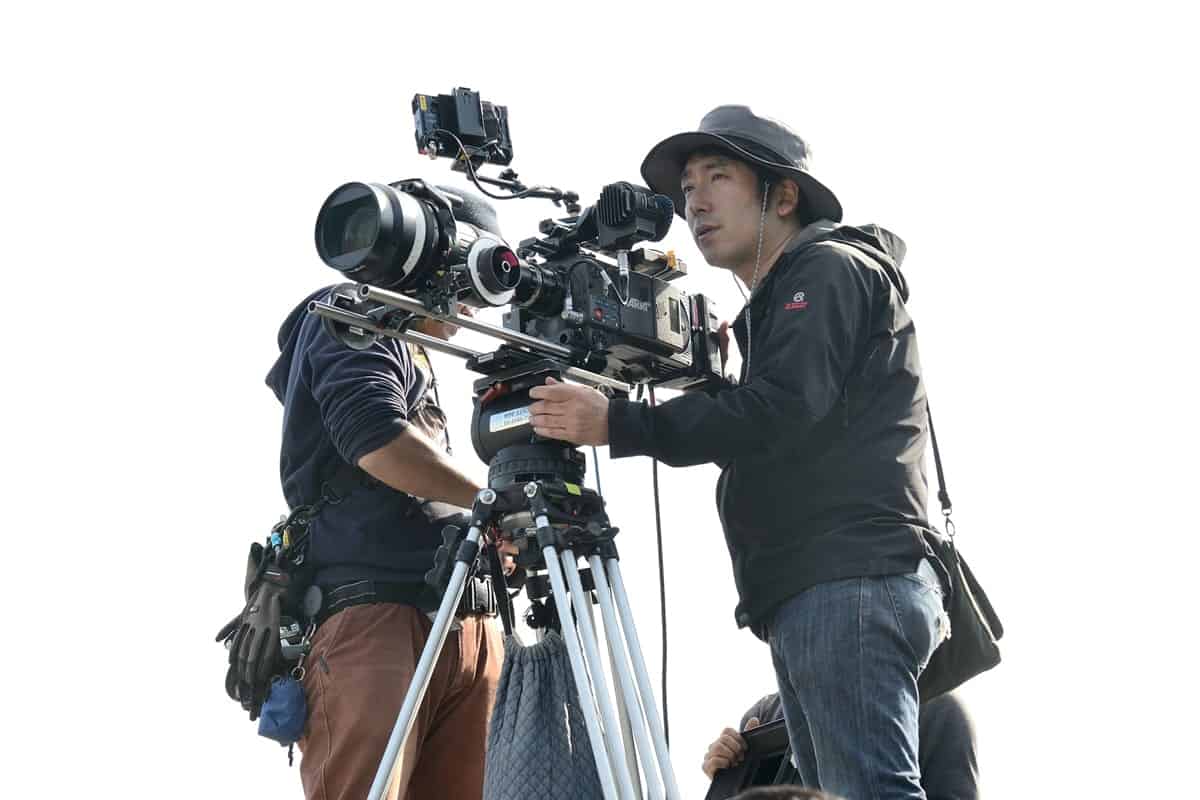 Japanese Society of Cinematographers focus on health
By Akira Sako JSC
High blood pressure is common in Japan. It is estimated that more than 43 million Japanese of a total population of 127 million inhabitants suffer from high blood pressure.
In the Japanese production industry, cinematographers and crew work long days, and many feel they do not have time to visit a doctor for a check-up.
Cost is also a factor, as medical check-ups in Japan are not free.
People who are full-time employees get a free yearly medical check-up, which is mandatory, but freelancers most often do not have this possibility.
Smoking is more common in Japan than elsewhere, there are twice as many smokers in Japan as in the USA for example, and the number of smokers is also high in the Japanese film industry. This, combined with long days and stress is a risk factor. The Japanese eat more fish than most other countries, and actual heart attacks are lower than the world average in Japan, but other serious health issues follow high blood pressure.
This spring, 1st AC Toshinori Hirabayashi got a subarachnoid hemorrhage while on set, and the JSC is now looking into how changes can be made to better secure Japanese film workers' health.
At the Japanese Society of Cinematographers, Akira Sako JSC, Yoshiko Osawa JSC, Tadashi Kuwahara JSC and Shigenori Miki JSC, are recommending mandatory blood pressure meters on film sets, at rental houses and post production facilities, and they recommend their members to be aware of symptoms.
Some Japanese studios, like the Toei Oizumi Studios, have already implemented compulsory yearly health check-ups of all their staff, whether they are fully employed, freelancers or short-term employees, and more is being planned.
The JSC also focus on the food that is served on-set, and several studios have now hired nutritionists who overlook the studio café menus, serving more vegetables and fish, with less salt, and posting articles on the wall in the cafeterias on the subject.
The Japanese Society is also running a campaign asking its members to be aware and to report when they experience dangerous working conditions with risk of injury or accidents.
This initiative from the JSC is warmly welcomed by IMAGO. The health and working conditions of cinematographers and their film colleagues will be focused-on internationally in the years to come.
If you wish more news from IMAGO, please sign up for our newsletter at www.imago.org