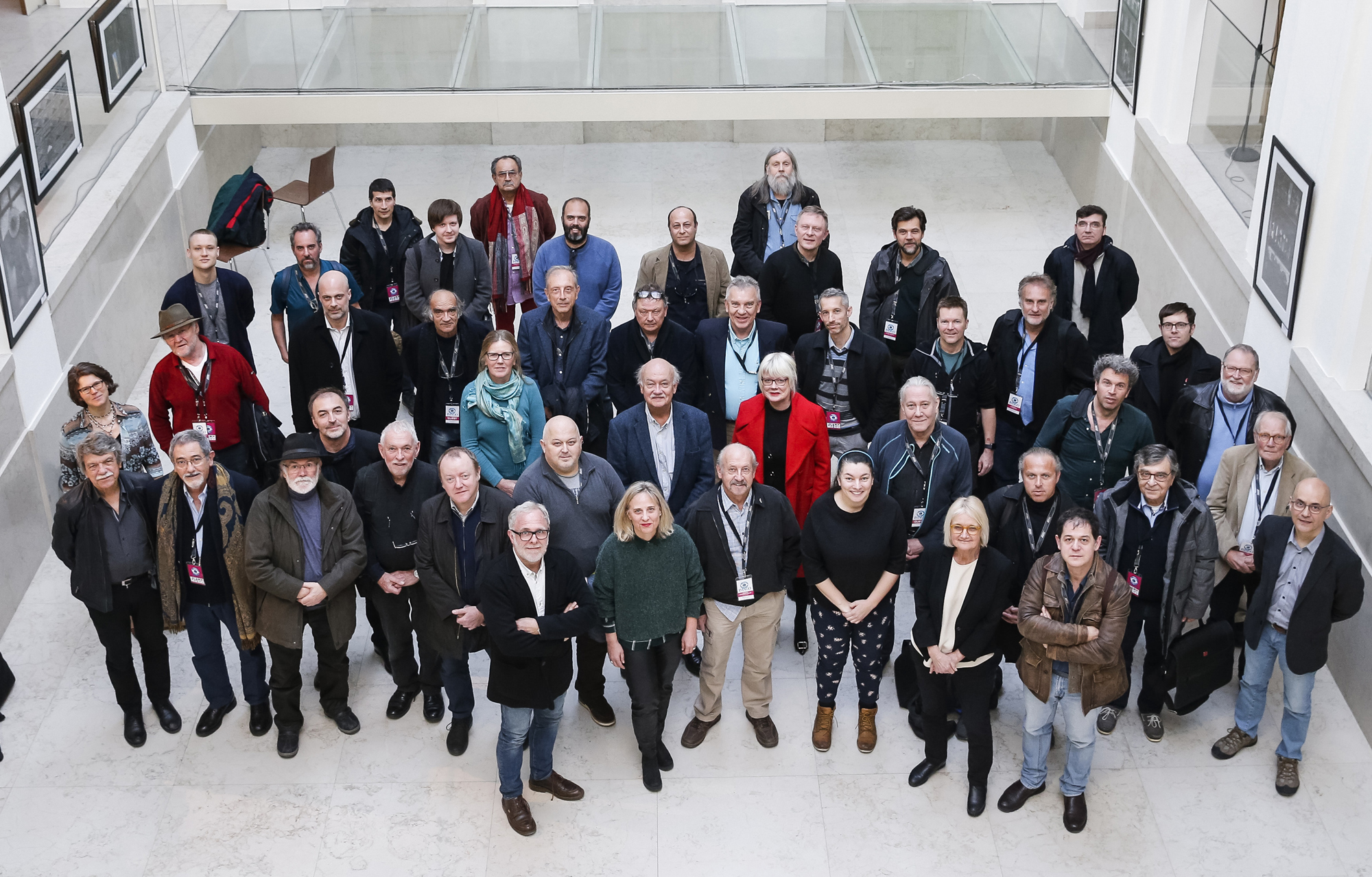 Imago goes International

During the IMAGO Annual General Assembly in Belgrade on March 14th and 15th, the assembly voted anonymously in favour of the IMAGO Board´s proposal for IMAGO to change its name from the European Federation of Cinematographers, to International Federation of Cinematographers.
Cinematography is a truly international art. British cinematographers are working in America and Africa, Danish cinematographers are working in Britain and India, and American cinematographers in Malaysia and Spain. And vice versa.
We believe being international is an important step for IMAGO, which will help in bringing all cinematographers closer together to solve challenges of common interest. Together we are stronger.
During the IMAGO General Assembly, Paul René Roestad FNF was elected for a new three-year period as IMAGO president, and the new board members are: Nina Kellgren BSC, Elen Lotman ESC, Rolf Coulanges BVK, Alex Linden FSF, Predrag Bambic SAS and Ron Johanson ACS.
Cristina Busch, Tony Costa AIP and Louis Philippe Capelle SBC continue in their respective positions as legal advisor, web editor and awards coordinator, and general secretary and sponsor/partner liaison.
IMAGO Awards 2019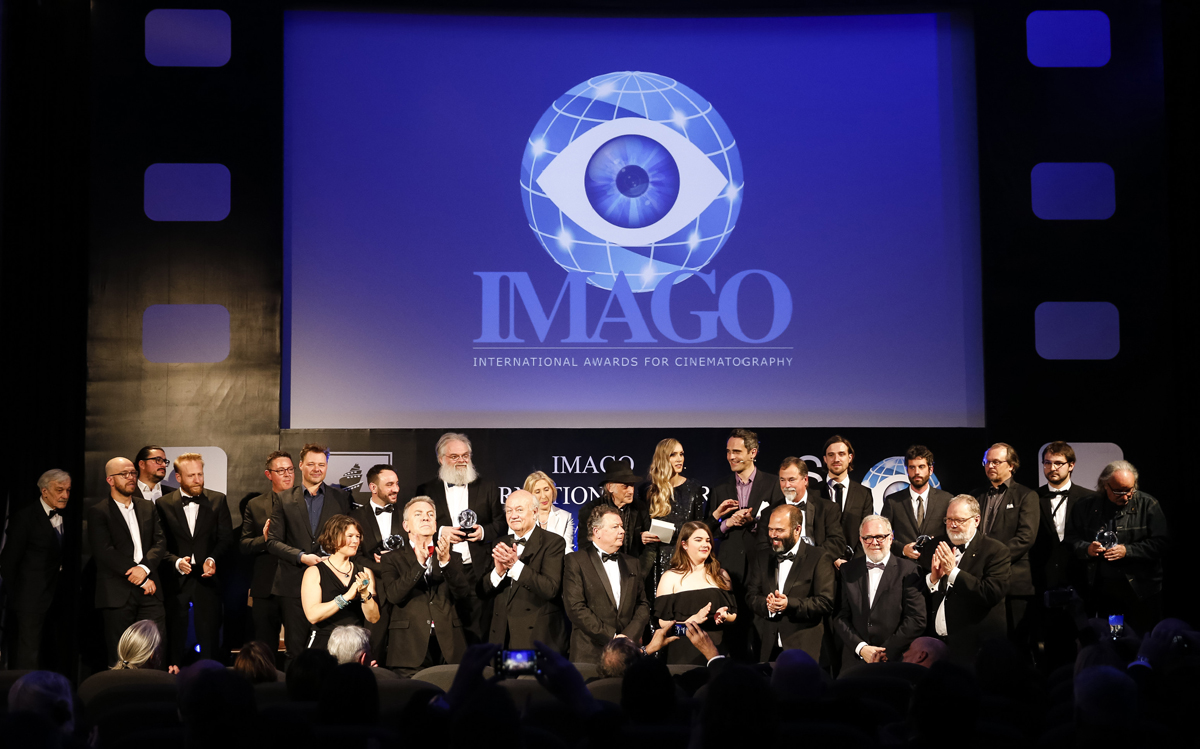 On March 16th, IMAGO held the second IMAGO International Awards For Cinematography in Belgrade, Serbia. More than 150 films from IMAGO member societies were entered for the awards, and over 250 cinematographers and close colleagues were present in Belgrade during the black tie gala.
Here are the results and conclusions of the close to 90 juror cinematographers from all corners of the world:
Best cinematography in feature films 2019: Roger Deakins CBE BSC ASC for Blade Runner 2049
Best cinematography in documentary films 2019: Adolpho Veloso ABC (Brazil) for On Yoga – The Architecture Of Peace
Best cinematography in TV drama 2019: András Nagy HSC (Hungary) for Eternal Winter
The IMAGO International Award for Lifetime Achievement: Ed Lachman ASC
Best Student cinematography 2019: Balázs István Balázs, Hungary
Emerging Young Cinematographer 2019: Jurgis Kmins, Latvia
IMAGO International Honorary Member's Award: Kommer Kleijn SBC
International Award for Extraordinary Technical Achievement: Dave Stump ASC
IMAGO Award for Outstanding Achievement in Cinematography: Rachel Morrison ASC
IMAGO Award for Extraordinary Contribution to the Art of Cinematography: The Manaki Brothers Film Festival in Bitola, Macedonia – the world's oldest festival with a main focus of cinematography
IMAGO is greatly indebted to all the IMAGO Award jurors and the IMAGO Awards committee who organised the successful event, and to the Serbian Society Of Cinematographers and their president Predrag Bambic SAS for arranging all practicalities of the awards ceremony so well. IMAGO is also hugely grateful to all our valuable friends and main awards sponsor partners: ARRI, Kodak, Sony, CVP, Rosco, Cooke, the Serbian Film Centre and Zeiss. Without them, there would simply be no IMAGO Awards.
See more video and images from the awards ceremony HERE
IMAGO Working Conditions Conference, Vienna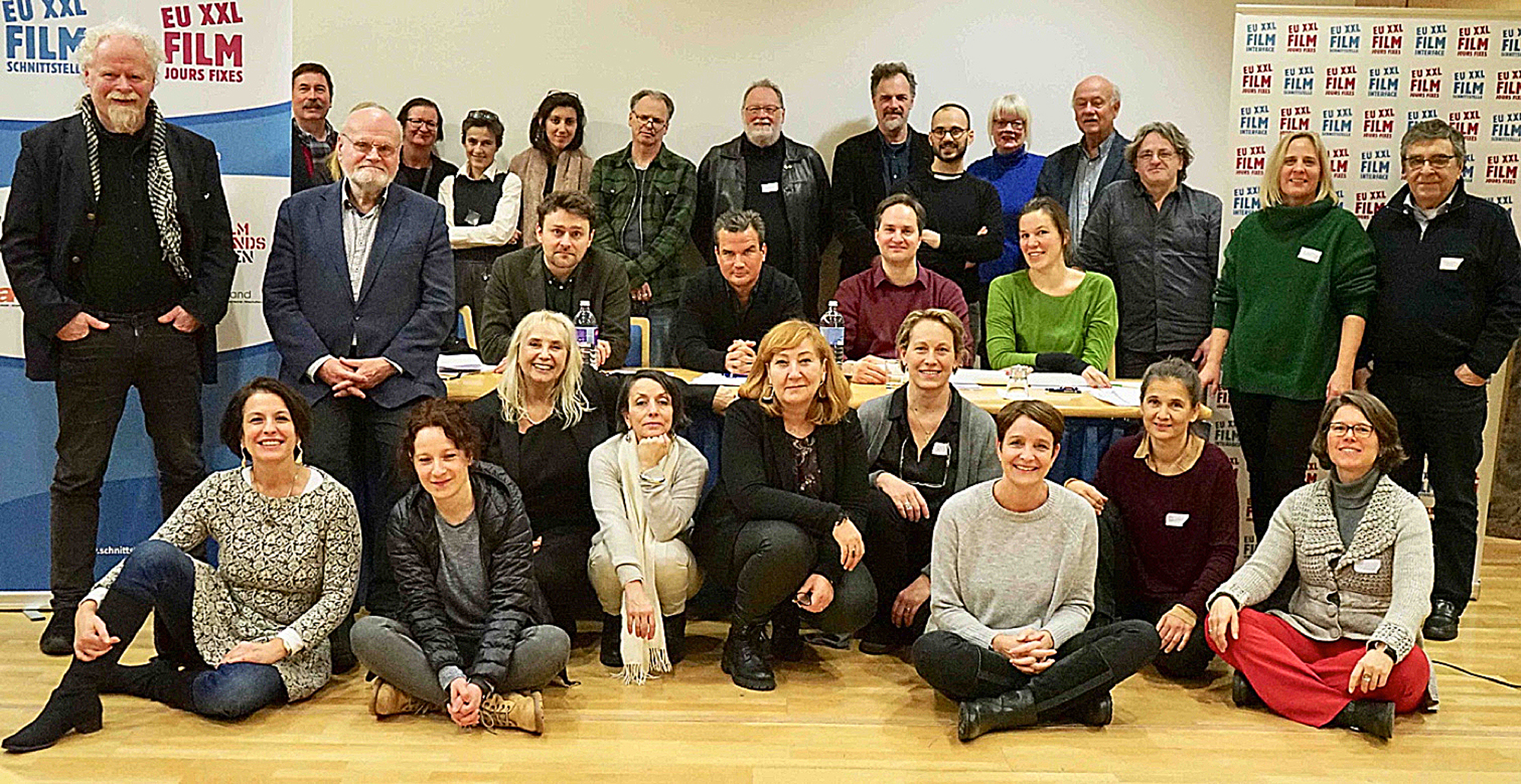 IMAGO's Working Conditions Committee, together with IMAGO, FERA (the European Federation of Film Directors) and EUXXL/Schnittstelle, arranged the Vienna Conference on Filmmaker´s Working Conditions. IMAGO's goal with this first important step was to finalize the "Vienna Documents", to develop solution-oriented proposals for improving and networking the various national systems at a European level, which are intended to influence the shaping of the European Union's film policy for the 2019-24 and future legislative periods. The Vienna Documents intend to improve the social situation of film artists by demanding new economic parameters for filmmaking.
The main part of this collaborative work started in September 2018 in Brussels with planning meetings between FERA and IMAGO, following a meeting in the EU parliament with EU members of parliament, informing the ministers about what we saw as European cinematographers and film artists' main working conditions challenges, and discussing with the EU politicians how it could be possible to best get our information through to the EU political decisionmaker agenda.
In December, the Vienna Documents Group, had a two-day preparatory conference in Vienna, to further pinpoint filmworkers' main challenges when it comes to working conditions, and planning the second main conference in Vienna in the last half of January 2019, where the final Vienna Documents was the aim.
The second Vienna Conference took place at the end of January 2019, and consisted of, representatives from European societies of actors, producers, writers, production and costume designers, editors, financers and distributors, as well as representatives from FERA and IMAGO.
The wide variety of participants was useful to be able gather as many views on as many challenges as possible, and to have one broad platform of creatives as a group behind the propositions for our further work.
The IMAGO Working Conditions Committee, led by Kurt Brazda AAC, will, together with other representatives of IMAGO, EUXXL and FERA, be meeting EU Parliament ministers and representatives, to present the conclusion of the Vienna Documents to the EU politicians, lobbying EU Ministers about the necessity to seriously take the Conference conclusions into consideration when the new European Union media support policy takes shape.
IMAGO's work to improve film artists/cinematographer's working conditions will not stop here. IMAGO will work on several fronts, including towards unions, and as an influencer towards other central colleagues in the film production environment, to be able to achieve the necessary changes in the years to come, with the aim of implementing more satisfactory working conditions in the film business, both for cinematographers and for all our colleagues in film production.
IMAGO joins European authors to lobby for EU Copyright Directive
IMAGO will, in the years to come, work with all colleague unions, federations and societies to influence on topics-of-interest for cinematographers and for all our colleagues in film production. Lately, IMAGO has worked with other European federations to influence the EU Members of Parliament to vote to implement the new EU Copyright Directive.
This was voted in favour in the EU Parliament in March this year, and will shortly become law in all EU Countries. The law secures creators' work from being freely exploited on the Internet.
Google and other Internet companies are said to have been spending 300 million Euros on lobbying companies trying to oppose this new law, and Julia Reda from the German Pirate Party, says this new law will kill the Internet as we know it.
IMAGO's view is that if big Internet companies can only survive by unjustly and freely stealing and exploiting copyright holder's works without paying any fair remuneration at all, well so be it. But I believe the downfall of the Internet and free speech should not be feared. Internet is without doubt here to stay!
IMAGO was invited to work with European copyright holder colleagues on this important campaign and form a lobbying group together with several other European authorship federations, writers, composers, SAA, FERA, and many more.
To IMAGO, almost as important as having succeeded in making the EU ministers vote to see that fair remuneration for copyright holders now will be protected and implemented, is the fact that IMAGO now is regarded as a natural partner by other important European copyright and authorship holders when important issues are discussed and concluded on an European culture-political level.
This fact brings IMAGO closer to our important aim that one day soon all cinematographers will be regarded as authors of the image – a recognition of a fact that is already long overdue.
Camerimage returns to Torun
Camerimage this year looked at alternative locations to arrange this grand festival of cinematography, other than the city of Bydgoszcz in Poland, where Camerimage has been arranged for some years.
IMAGO has, together with all international cinematographers, been worried about the festival's future, as Bydgoszcz proved unable to host the festival's ambitions for the future. Now Camerimage has announced it has found a very good and satisfactory solution. The 2019 Camerimage Festival will be held in Torun, Poland, which is where Camerimage has its roots. The first seven Camerimage festivals were arranged in Torun, and the city is also where the organiser who arranges the festival lives. IMAGO and our more than 4,300 members congratulate Camerimage with this very good news for all international cinematographers.
Coming Up in 2019
– IMAGO Cinematography In Progress Conference (Conference on Teaching)
– Oslo Masterclass sessions focusing on international female cinematographers (June)
– The IMAGO/FNF Oslo Digital Cinema Conference (Oslo, Oct)
– IMAGO Masterclasses and Conferences during Camerimage (Torun/November)
In addition, IMAGO will be well-represented during Cinec (Sept), the Manaki Film Festival in Macedonia (September), and during this year´s Camerimage in Torun (November).
You will find more information about IMAGO here: www.imago.org