Thor de Force
Haris Zambarloukos BSC / Thor
Thor de Force
Haris Zambarloukos BSC / Thor
Last year we ran a piece about Haris Zambarloukos BSC and his production work on the Kenneth Branagh-directed Thor. A year on, Ron Prince caught up with the cinematographer via Skype, as he was grading the film in Los Angeles. What with previz, contending with a hefty number of VFX, 2D to 3D post conversion, plus 2D and 3D DI grading, Haris' intimate involvement in the movie's creation is just about as modern and cutting-edge as it comes…
So where exactly are you?
I am in the dark at EFilm's DI suite on the Fox Studios lot in Century City, Los Angels. I've been working here with senior Steve Scott for three weeks on the complete post production on Thor, including sound. It's a great place to be as this is where the film is finally coming together, where Ken, the producers and the other of the filmmakers can come to review work-in-progress.
How would you describe Thor?
People should expect something quite epic, engaging and moving. It's a serious film in the way that it's an old-school tale of father and son, and brotherly betrayal. But it's entertainment too – a multi-layered form of entertainment, where you are engaged comedically and tragically. The cinematic experience has definitely been enhanced with the 3D conversion aspect. I was a huge sceptic and cynic of the process before hand, but I've been converted. Earlier in my career I was Panavised, now I've been dimensionalised.
Tell us about the different worlds in the film?
We wanted to be accurate creatively to the Norse mythology of the Nine Worlds that are interconnected, to Asgaard, the capital city of the Norse Gods, and the original comic books. We researched old Nordic paintings, as well as Stan Lee's original comics. Unlike Greek or Latin mythology, the Nine Worlds are set in space, and there's a sense of technology too. There's Bifrost, a Rainbow Bridge that connects Asgaard to Earth, time travel and wormholes. But the story includes Thor's banishment to Earth, and we had to consider what happens when you throw a 6ft 5" Nordic God into the middle of the New Mexico desert. We knew this would be interesting, and not without humour, and played that up a little. One of the interesting choices Ken and the producers made was to hire Don Payne, who writes The Simpsons, to complete the script. He added some masterful moments of dialogue and storytelling that gave us opportunities to play with the mythological and real worlds.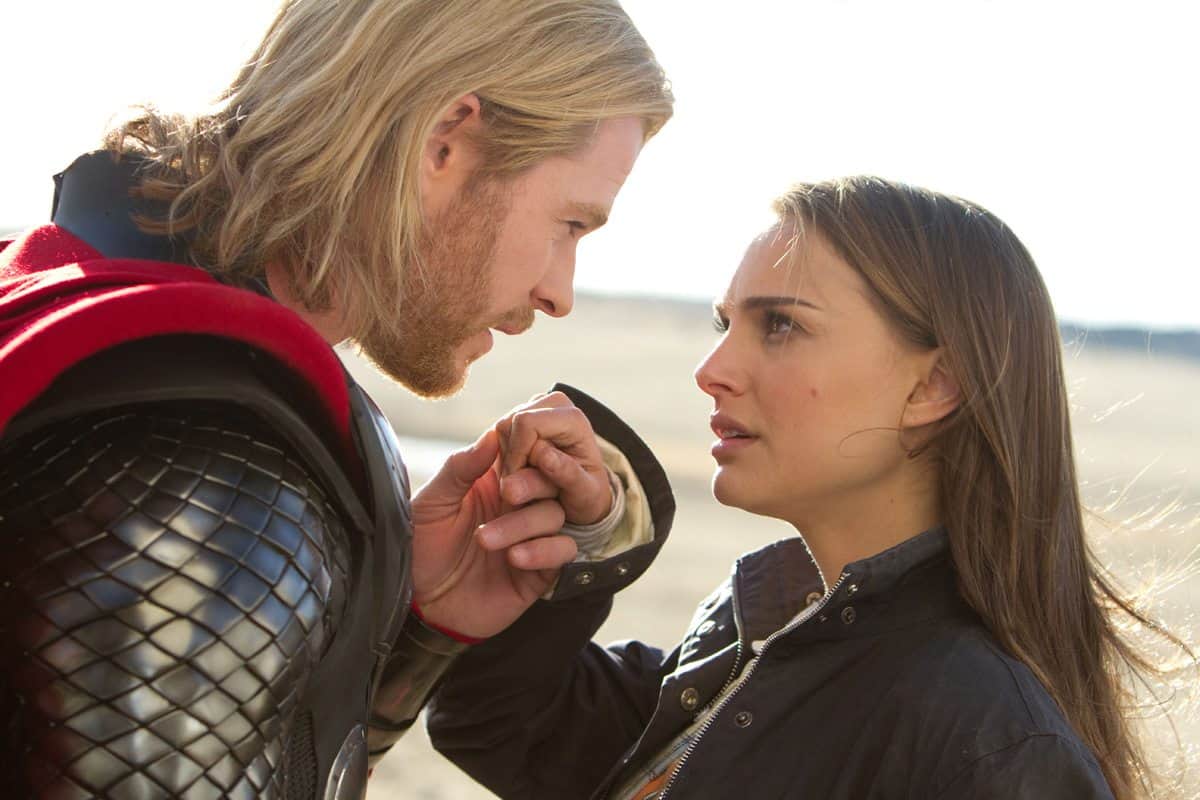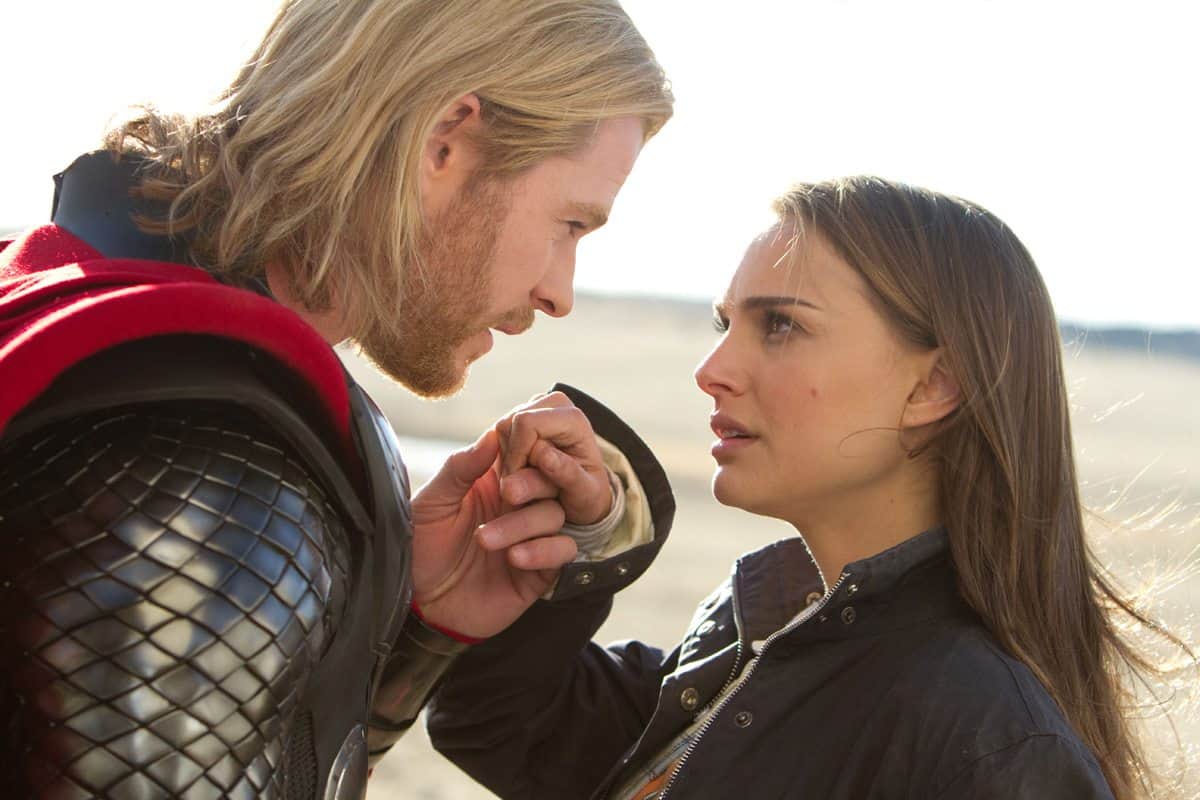 How did you work with the previz and VFX teams?
We had many trans-Atlantic discussions, via Cinesync, about the film and the VFX six months before we went into production in March 2010. Typically, these were with me in London, Ken, who was in Sweden on Wallander at the time, and the rest of the team in Los Angeles – Bo Welch the production designer, VFX supervisor Wes Sewell, co-producer Victoria Alonso, producer Kevin Feige, and Daniel Sudick, the special effects supervisor.
Illustrators from Marvel worked with us throughout the film, from prep and previz onwards. Using references from the comics and Bo's fantastic set designs, Ken and I worked with the illustrators to construct a sequence – for example, a close-up, which goes to a wide, then overhead on a crane, before coming down to the profile of a face. They would draw these out, and come back with their work. We'd make amendments, and then these were animated as an animatic. As the VFX department got into gear, they worked with previz company The Third Floor, who loaded Bo's set drawings from AutoCAD and started CG-animating our storyboards and animatics. This gave us early on a great idea of what each other's requirements were. It's not to say to say that we followed these sequences religiously when we came to shoot, but what a great way to start working on the film!
How did you transition the previz to the shoot?
In pre-production, The Third Floor set up at Raleigh Studios in Manhattan Beach, where we shot most of the VFX sequences, and they previsualised of all the action sequences. Sometimes I would work with them on CG lighting, to give the previz a similar look to what we wanted to achieve when we came to shoot.
Along with the previsualised scenes, Wes created a 'techviz', where you can see the path of a witness camera in a scene. This meant we could discuss what equipment we'd need on the day to make it a shot work. For example, a shot might start at 40ft in the air, so we knew we'd need a 50ft crane. On the techviz,
Wes could remove the built set and show us what remained of the actual stage. This was great as we figured things out in prep. My gaffer, Al LaVerde my key grip, and operator Peter Cavaciuti, could see where we would need to place a green screen, whether a track or a lighting rig would appear in a shot, and work out beforehand how to manage it. When we arrived on set, with 200 people waiting for instructions, we could show the previz and techviz and the whole crew would be on the same page, knowing where to set greenscreens and what particular bits of kit were intended for.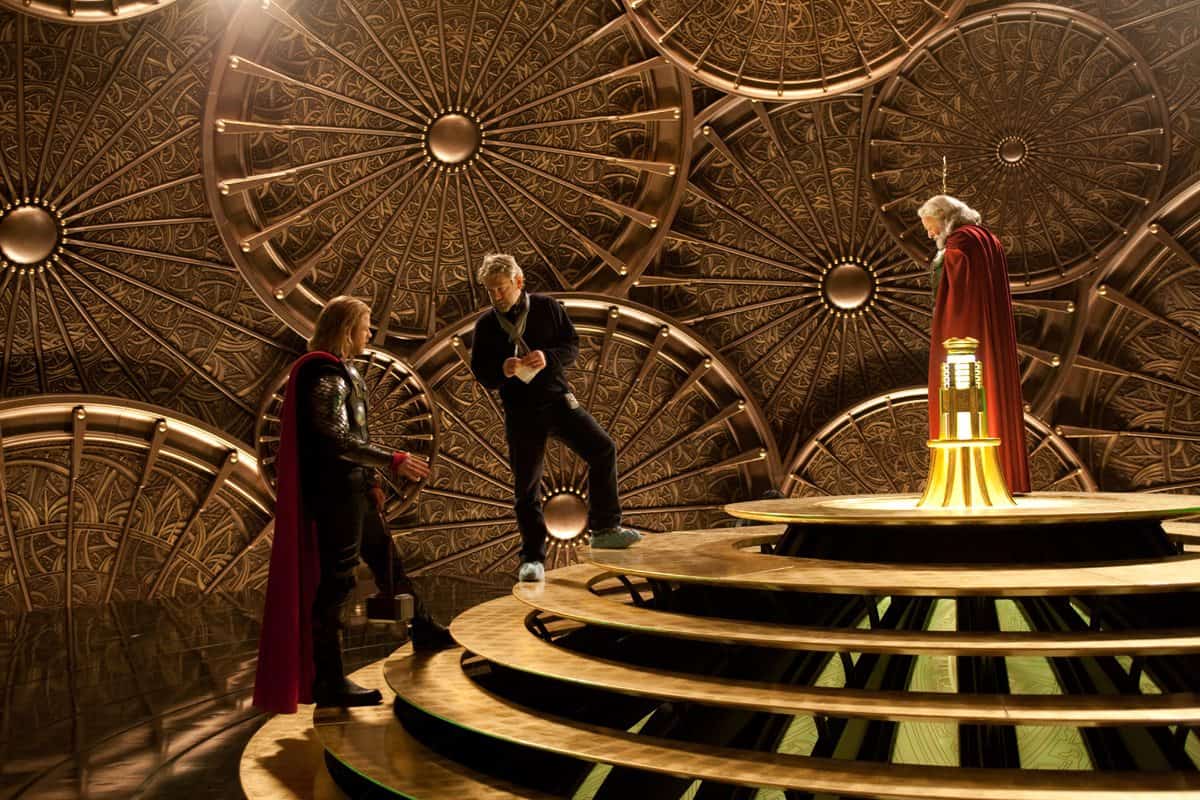 Tell us about your work with the set designer?
Working with Bo Welch was an absolute joy. His CV is amazing (Edward Scissorhands, Batman Returns, Men In Black 1, 2 & 3). He was the perfect person for this job and his sets were phenomenal. The shape and designs had to evoke Viking boats and iconography, but there had to be no direct light, more a sort of energy. He did whatever he could to accommodate my requests. On most of the Asgaard sets he created a gully running around the set, between the wall and the floor, where we could put dimmable par cans. It was recessed lighting on steroids, that you would never spot.
How about your work with the VFX team?
On a film like this your work goes hand-in-hand with the VFX, and the collaboration with Wes and the VFX team was the most pleasurable collaborative experience I've had in this area. Anamorphic lenses do not have great depth-of-field, but do have beneficial qualities for portraiture. Wes came up with a great 'deep focus' idea that let me shoot a tight mid-shot and let the audience see his beautiful starscape effects in the background. Selecting a particular stock, and knocking up the lighting to T8 or T11, I could frame a close mid-shot using a 40mm Anamorphic and get the depth-of-field that Wes could work after with to introduce a lovely background.
And what can you tell us about your work with the costume designer?
Alexandra Byrne (Oscar winner for Elizabeth: The Golden Age) is an absolute genius, and this is the second film I've done with her (Sleuth was the previous film). We did extensive tests, discussed the lighting situations we'd be in, how armour would react, how to bring out the colours and textures of capes and clothing in daytime and night time scenes. Combined with Steve Scott's work in the DI, the costumes and sets look fantastic.
When did you discover the film was going to be released in 3D?
We discussed the possibility of shooting 3D stereo, and 65mm, at the very beginning, but shot Thor entirely in 2D on film. It wasn't until we neared the end of the shoot that we learned the film would be released in 3D as well as 2D. We were pretty sceptical, as post-converted 3D can be done very well or really badly.
It's an elaborate VFX process. What makes the difference is the amount of time and supervision the filmmakers can devote to this process. I have to say that Stereo D, the conversion company, have done a remarkable job.
"Ideally, you need to expose the audience to the extremes of depth and volume within the first ten minutes in a 3D film, and we wanted to take this as far as we could, but without hurting the eye."
- Haris Zambarloukos BSC
What's been your role in the 2D to 3D post conversion?
It's been my role to review the 3D conversions and give feedback to the team and the stereographer. We refer to a Depth Script, discuss changes in the 3D volume to make for a satisfying image – about repositioning elements backwards or forwards – and check for matte lines.
What's a Depth Script?
Ideally, you need to expose the audience to the extremes of depth and volume within the first ten minutes in a 3D film, and we wanted to take this as far as we could, but without hurting the eye. In pre-production we talked to a number of sterographers who advised us to figure out a depth script – the 3D volume in each scene in the film. Wes came up with a great document that plotted the depth in each scene, that I, and Stereo D, could work on to figure out exactly where we wanted to take depth in this film. With the post conversion from 2D to 3D you can create dynamic depth and volume changes that would be impossible to do in 3D capture.
How about your DI experience?
I'm working with Steve Scott, EFilm's senior colourist, grading film scans, and it's going very well. Steve has been able to retrieve detail, definition and colour from the scans that I thought might be lost. For example, some shots move in and out of buildings in the New Mexico desert – from 10 or 12-stops over-exposed outside to 2 or 4-stops under exposed inside. Steve has worked on LUTs that can retrieve the overexposed detail from the film scans. This would not have been possible if we had shot digitally. Were also working on getting an overall richness to the film, enhancing the costumes, sets and lighting. We're here six days a week, it's a pretty rigorous schedule.
How about the 2D and 3D grades?
The work we've been doing has blurred the lines between VFX and DI. It's new and has been working miraculously. We worked on an extensive 2D pass for a fortnight and, even though there were holes where the 2D VFX shots needed dropping in, we got to a place where everyone was happy with the look. We then converted the suite to 3D stereo, donned the 3D glasses, and started to apply the grades on the raw 3D footage as it came through from Stereo D. We were not sure how multi-layered mattes, windows and masks would work in the DI, as this is something you'd typically do in a VFX suite. But it's been more successful and quicker than we anticipated, and we've been getting through two to three reels per day.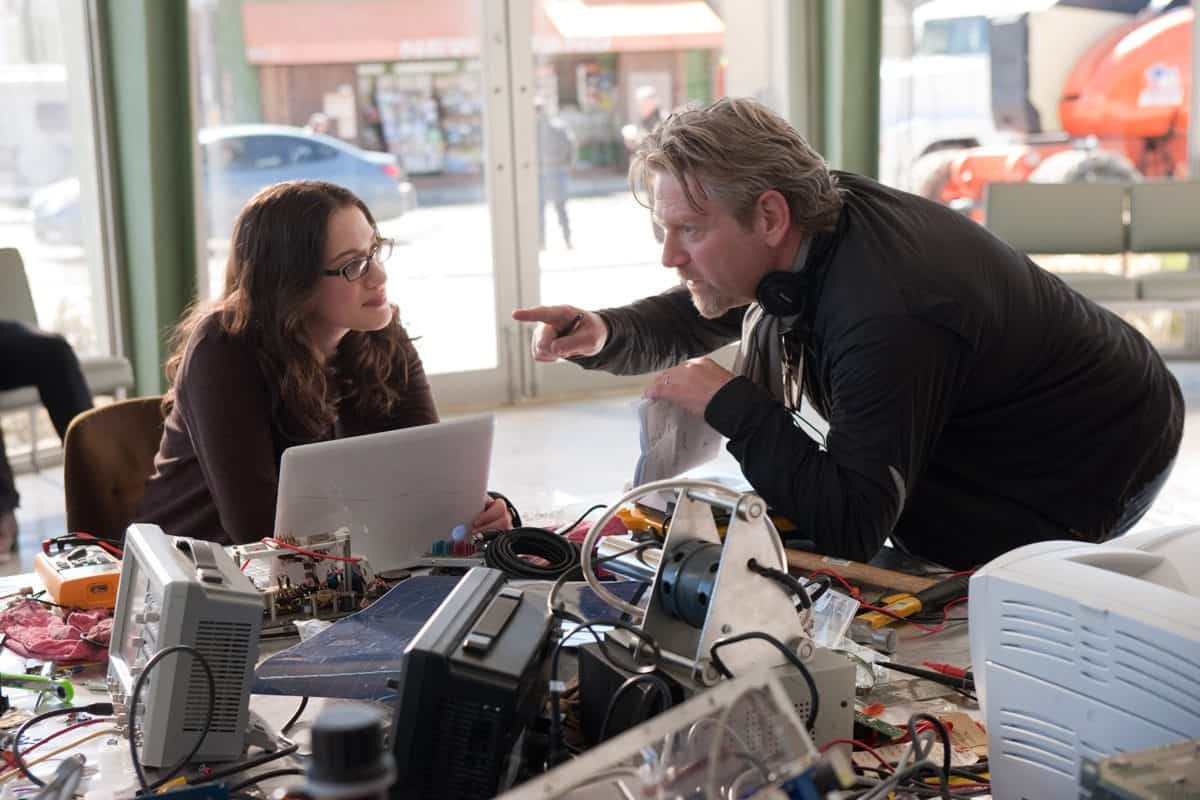 What are you thoughts on the DI process?
I love doing DIs, but I also love the traditional timing process. I used a traditional process on my previous film, The Other Man, but would never attempt a film like Thor without a DI, as you need to have the ability to meticulously perfect the image. This film is about creating worlds, the illusion of space and depth, and having the ability to make micro-adjustments to things like contrast and colour are imperative.
What it's been like working with Kenneth?
I love working with Ken, he is a collaborator and a perfectionist. He listens to your opinion, and will guide you to the best of your own opinion. Having shot Sleuth together, we are on the same wavelength, and much happens automatically. We have created a sort of shorthand of working together. He's very eloquent as to what he's after in a scene, from the actors and their emotions, and from how you, as the DP, analyse, implement and enhance that. It really helps that he is very knowledgeable photographically. He's been coming in twice a day everyday to watch the progress on the DI, and it helps to have a fresh pair of eyes after we've been sitting here for long periods in the dark.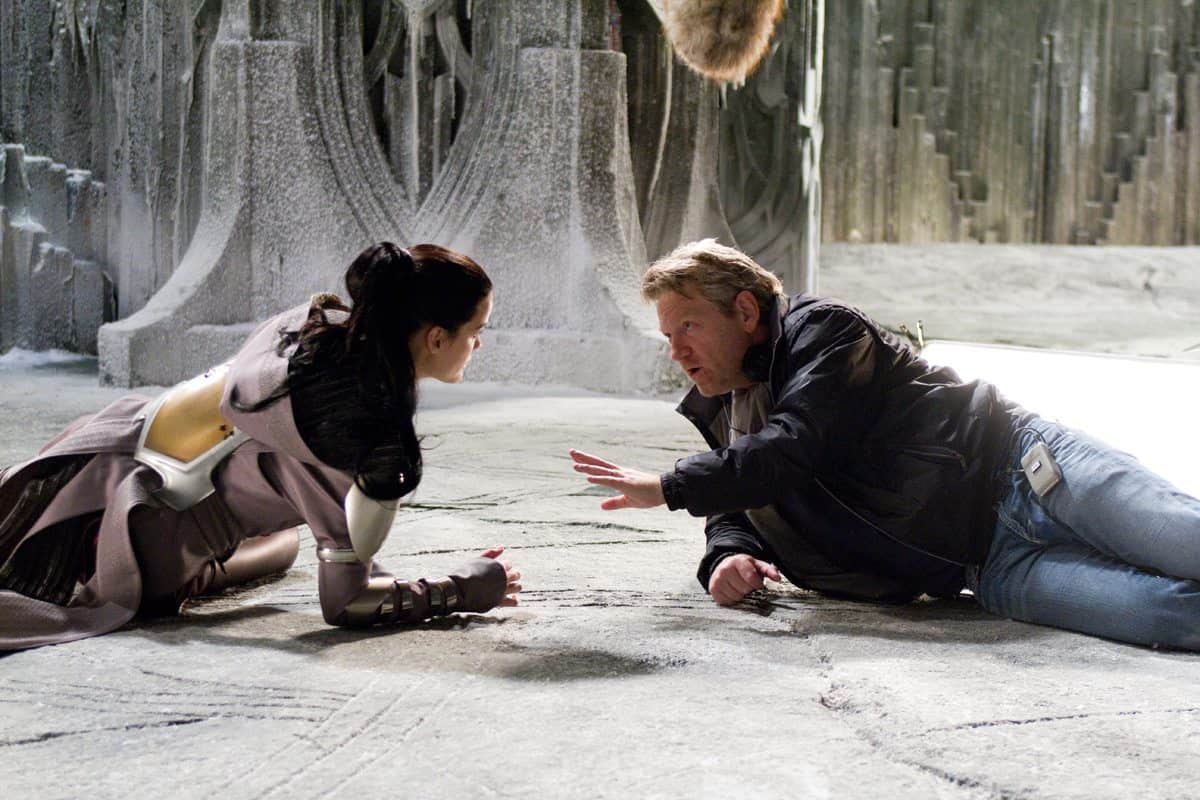 Has your experience on Thor taught you anything new?
I know a lot more now about Californian Pinot Noir! But that aside, I have learnt how to collaborate even more than I ever have done before, and how much a film like this is made by the efforts of many.
How do you feel cinematography is changing?
You need to grasp all the aspects of filmmaking, more so than in the past, and how these affect your job as the cinematographer in creating and capturing an image. You need an absolute awareness of what it takes to make a great image in your mind. Ansel Adams' adage, of going to a place and visualising what you want to take, and then creating it technically has never been truer. Your opinion counts – you must be able to express it and then accomplish it.