Human Conditions
   Ben Smithard / My week with Marilyn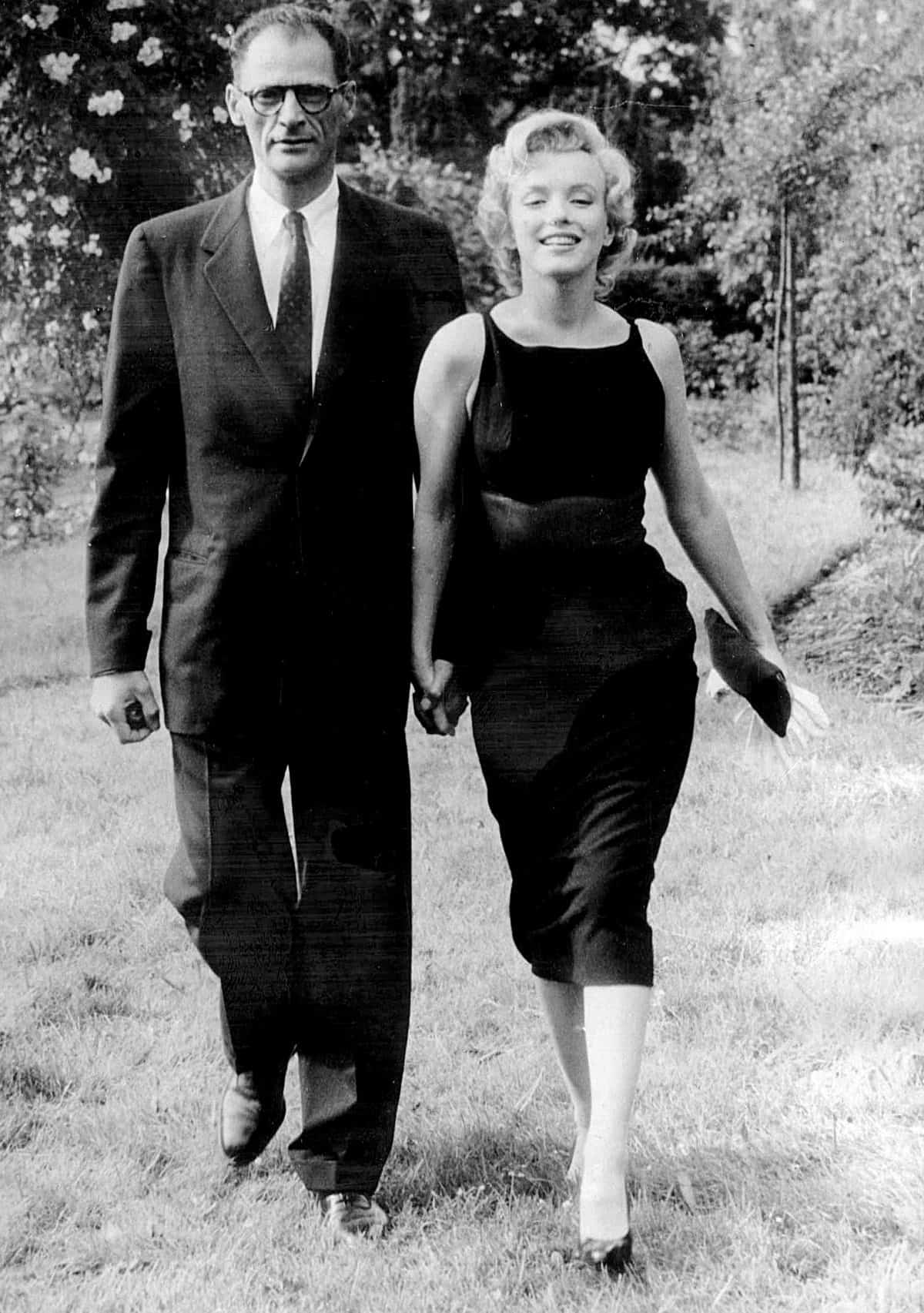 Human Conditions
   Ben Smithard / My week with Marilyn 
"My DVD collection is not a happy one, in fact it's pretty morose," admits Ben Smithard. "I've probably got five comedies in a library of about 3,000 films at home."
We've been speaking about what draws the young cinematographer to the feature films and TV programmes he shoots, and particularly to My Week With Marilyn, the British feature, financed by The Weinstein Company and BBC Films, with backing from the UK Film Council and equity financing from Lipsync Productions. It is the feature film debut for director by Simon Curtis (Cranford - 7 episodes, A Short Stay in Switzerland) and written by Adrian Hodges (Primeval, Survivors).
The upcoming film stars Michelle Williams as Marilyn Monroe, Kenneth Branagh as Sir Laurence Olivier, Eddie Redmayne as Colin Clark and Dougray Scott as Arthur Miller. Based on two books by Clark, it depicts the making of the 1957 film The Prince And The Showgirl, starring Monroe and Olivier. The new film focuses on the week in which Monroe spent time being escorted around Britain by Clark, after her husband, playwright and essayist Arthur Miller, left the country, even though the couple were on their honeymoon.
Principal photography began on 4 October 2010 at Pinewood Studios and at locations in and around London for a total of seven weeks. These included the actual house near Windsor that Monroe stayed in with Miller. White Waltham Airfield was turned into a 1950s London Heathrow Airport, to recreate the moment when Monroe arrived in Britain for filming. The production also shot at Saltwood Castle, near Folkestone, the childhood home of FW Deedes, purchased in 1955 by art historian Kenneth Clark, whose son Alan Clark subsequently lived there, and where Colin Clark grew up as a young boy.
Smithard was the focus of "Meet The New Wave" (Edition 36, November 2009) in which he stated that his favourite films were all about troubled people – talented or otherwise – "people like all of us."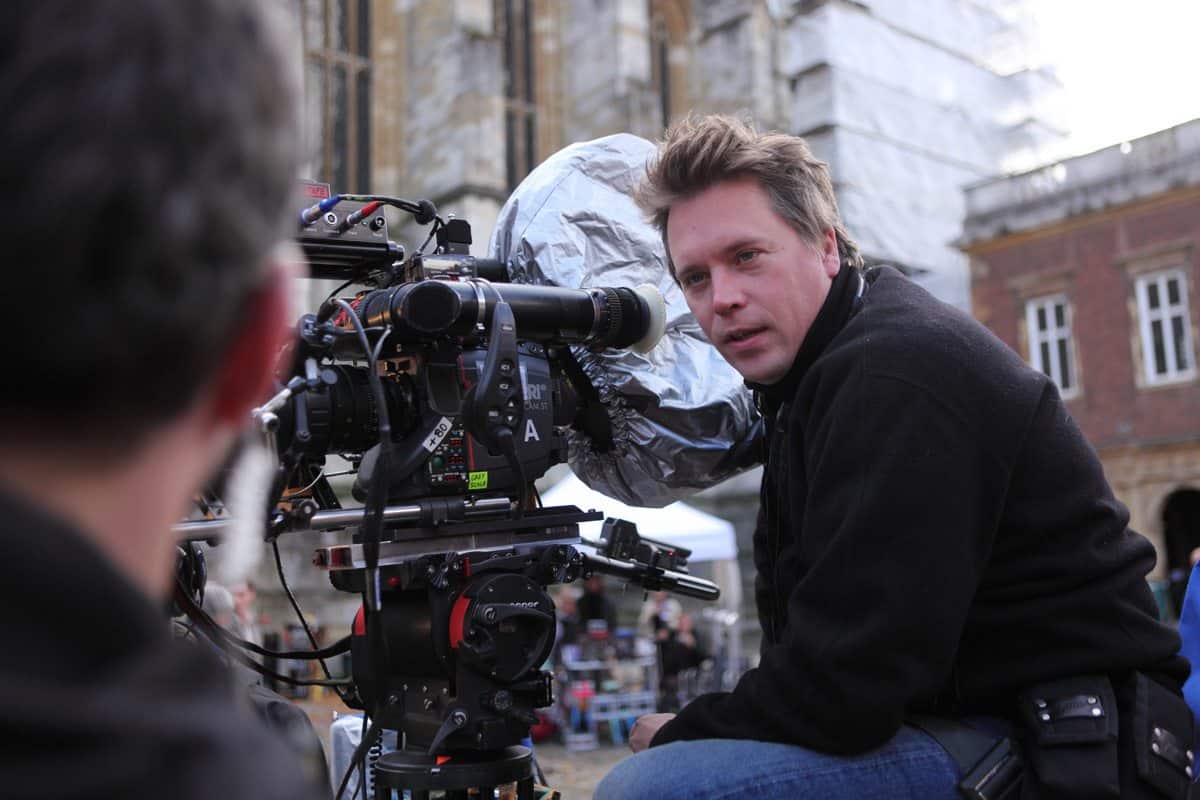 "Human frailty, that's what interests me," he confides. "A character not telling you they are troubled, with depression say, handling their troubles by acting them out in another way, but never really saying what the problem is. It's fascinating to me to see that side of people, to explore what motivates them, and bring that to the screen. To me it's the opposite of reality TV."
With feature credits like The Damned United, covering Brian Clough's troubled 44-day reign as the coach of Leeds United, the comic-yet touching TV drama The Trip with Rob Brydon and Steve Coogan, and the BAFTA-winning BBC series Cranford (for which Smithard won an Emmy), you can see what he means.
"I don't see the point of working on something I wouldn't watch. The films I want to make are the films I'd want to watch. Just as with The Damned United, when the script for My Week With Marilyn came along, I was desperate to do it; historical story-telling, about serious subjects, and Marilyn fitted that mould."
Smithard first learned of the project whilst shooting Cranford with his friend Curtis directing. Smithard first convinced Curtis of his passion for the production, who in turn convinced producer David Parfitt (Shakespeare In Love, The Madness Of King George) that Smithard should helm the production as cinematographer. This left one final, but not insignificant, hurdle to overcome. "We had to convince Harvey Weinstein I was the man for the job," he says. Passion and persistence clearly paid off.
Of the movie mogul, Smithard says, "I was initially overwhelmed to meet him. But Harvey spent quite a bit of time on set, and his conduct was nothing but supportive, especially to me. He's a smart, perceptive and highly-experienced man, who knows how to pick good films. He's an avuncular figure, with a great sense of humour, and he made it nothing but easy for me. Before we started shooting Harvey took me to see a pre-release screening of Blue Valentine, starring Michelle, to show me how she performs and looks on the big screen."
Of course, one might think that The Prince And The Showgirl would have been an obvious creative reference for Smithard, but he says that although he did view the film he didn't reference it for artistic purposes, rather to see how the film was made. The majority of the new film is about Monroe's time in the UK, although some of the action takes place on the set of The Prince And The Showgirl, as Monroe rehearses scenes with Olivier. (Interestingly, filming for My Week With Marilyn took place on the same stage as The Prince And the Showgirl. Several other scenes were filmed in the long corridor that runs beside A,B,C and D stages, which Marilyn would have walked along some 55 years ago.)
"Jack Cardiff created an amazing look on the original set," says Smithard. "As we were shooting a film-within-a-film sequence, I didn't want to replicate that exactly, and did make it look a little film noir, like the great pictures of the 1940's and '50s, with pools of light and the background dropping off. Looking into our set, there were great images to be had, shadowy silhouettes, that look quite different from the rest of the film."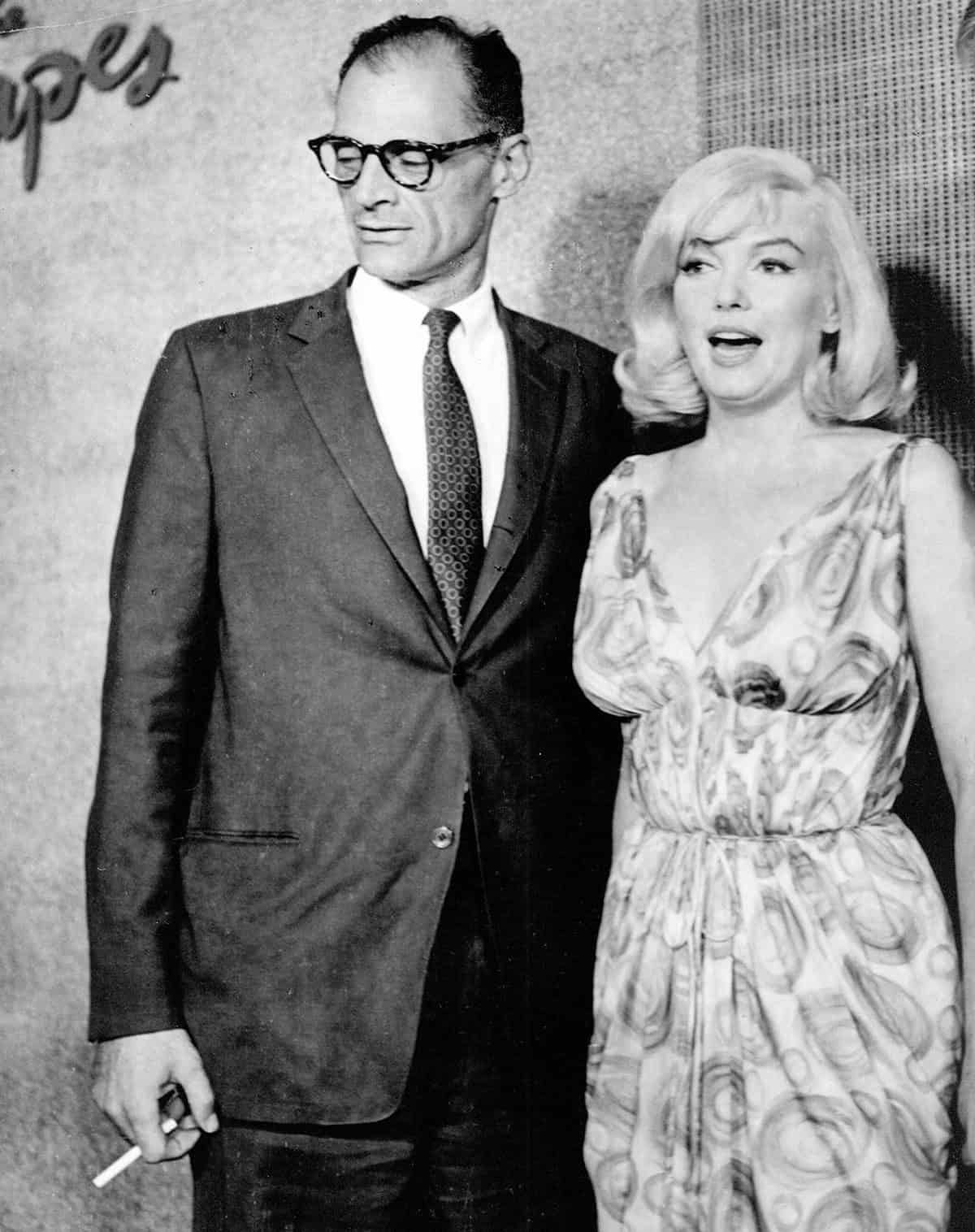 "On an historical film like this, you need to as much prep as you can get. It's like a history lesson, and you can learn about a point in time."
- Ben Smithard
Smithard says that creative and visual references did not come from other films, but rather in the stills of American photographer and painter Saul Leiter, whose early work in the 1940s and '50s was an important contribution to what came to be recognized as The New York School – abstracted forms and radically innovative compositions with a painterly quality that made his work stand out.
"The look of Leiter's work is fantastic," says Smithard. "Very beautiful, natural light, on old filmstocks. Although they're observational shots, and our film is very designed, they have the looks I wanted. You can't quite achieve this on the shoot, because of the modern lenses, stocks, processes and so on. So I will take time to complete that look in the DI grade."
If there are any similarities to be drawn between The Prince And The Showgirl and this new film, Smithard points to the production itself.
"Jack Cardiff became very close to Marilyn on that film. And on this film I got close to Michelle. She knew it would be a tough challenge to pull off being the icon that is Marilyn Monroe."
Smithard ascribes this closeness, not just to Michelle Williams, but to all the actors he works with, to the fact that he operates.
"As I operate, and spend most of my time with the actors on set, I'm very lucky to witness great performances as they happen. I try not to intervene, and prefer to give the actors freedom. I see part of my role as encouraging the actors. We don't spend a lot of time talking, and there's no idle chatter. It's more that we're in the same space and moment together. I like to be prepared and ready so the actors feel at ease, and feel they can keep performing until we get the required take."
He says a significant amount of time was spent in pre-production. "On an historical film like this, you need to as much prep as you can get. It's like a history lesson, and you can learn about a point in time. I'm quite obsessive about being organised and getting things done on time, something I bring from the TV and commercials I've shot. Donal Woods, the production designer, and I spent several weeks discussing the production. Obviously, I had to make Michelle look good, and I spent a lot of time with her and the make up designer, Jenny Shircore, too."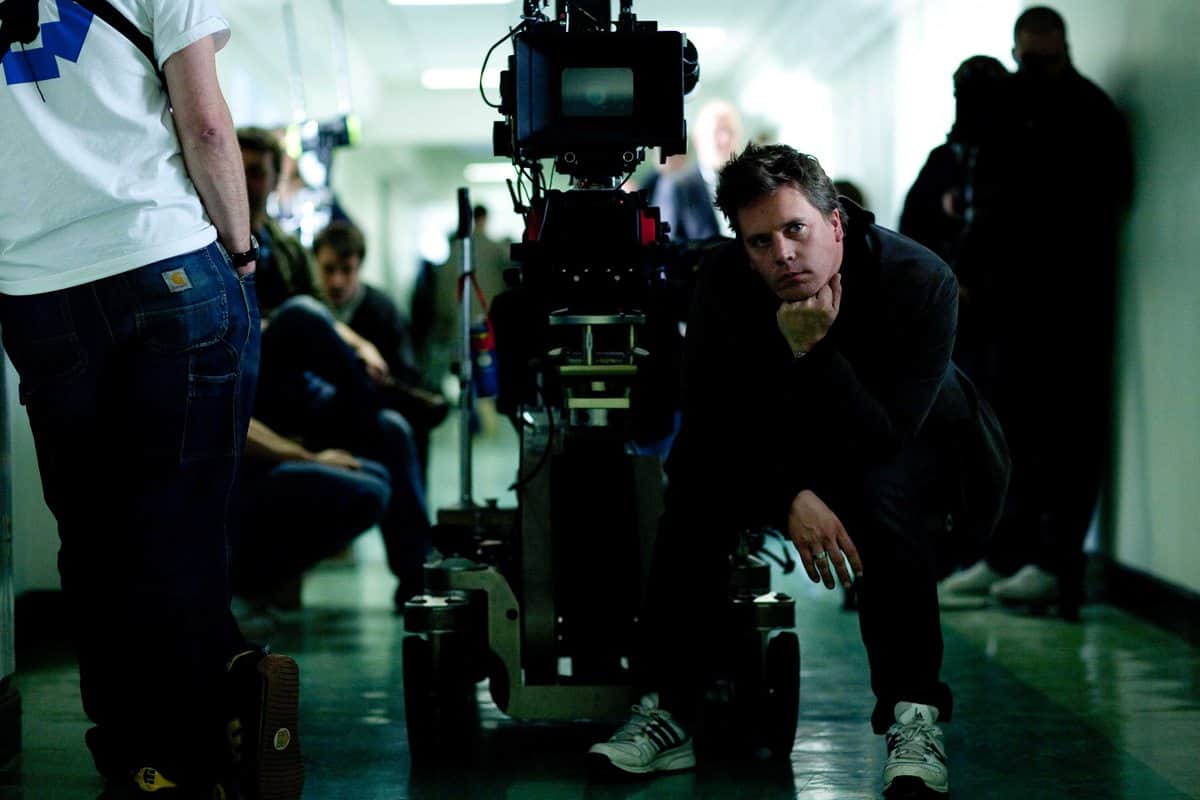 Smithard framed My Week With Marilyn 2.35:1 as, "the letterbox format is very good for personal stories, and really suited this film. It's a bit hard on architectural features, as you're not going to get the height of the buildings, but it's easy to frame for two actors, and you only need to move the camera a little to see what's in background."
My Week With Marilyn is believed to be the first British film production shot using the new Cooke 5/i lenses, supplied by Movietech, along with a range of S4s and the cameras. "I won't be able to tell until the grade how they really performed, but they look like great lenses," he says. The lighting package was provided by ARRI Lighting Rental.
Smithard operated an ARRIcam ST as A camera, with Hamish Doyne-Ditmas using and ARRIcam LT as the B. As for film stocks, he says this production had Kodak, 3-perf, 35mm written all over it. In all, he used four different stocks – Kodak 5201 50 Daylight for the day exteriors, for when the weather was good, and Vision 3 250 Daylight when it was bad. In the studio Vison3 200T was the main stock, but he also used the 500T when shooting moodily-lit night interiors.
"Shooting with a combination of Vision 2 and Vision 3 stocks is perhaps a little mad, but I've shot over 400 commercials on Kodak stocks, and know them inside-out, on-set and in the grade. As we are doing a DI you can smooth things out so that the images and colours don't jump around."
At the time of writing, Smithard was yet to undertake the DI grade on the film at Lipsync, but says, "DI is similar to the telecine process that we've been doing for years. There are some technical differences, and we view the grade on a bigger screen, but the processes are essentially the same.
"Grading is a big thing for me. I like to manipulate the images in post, and I've attended the grade on every big project I've ever done. Although the DI is happening several months after the shoot, I am very eager to do it. And, if I miss other projects, because of that, then so be it. I guess I'm like a photographer, who wants to print their own images."