Hole In One
Gary Shaw / Tommy's Honour
Hole In One
Gary Shaw / Tommy's Honour
Tommy's Honour, lensed by cinematographer Gary Shaw for director Jason Connery, chronicles the true story of the troubled relationship between "Old" Tom and "Young" Tommy Morris, the enterprising father-and-son team who, during the 1860s at The Royal And Ancient Golf Club Of St Andrews, ushered in the game of golf as we know it today.
The fateful story starts in 1866, with 15-year-old Tommy Morris, a zealous golfer following in the footsteps of his legendary father. Old Tom, by then the greens-keeper at St Andrews, as well as the town's club and ball-maker, had founded the Open Championship in 1860, won it three times, and established golf's standard of 18 holes per round. However, the dashing young man of golf soon began to outshine his father, winning The Open three times in a row whilst still in his teens, drawing flocks of spectators and becoming the sport's first professional. Bitter clashes erupted between the two over the unwritten rules of social class, as well as Young Tom's marital ambitions, culminating in a fatal misjudgement by Old Tom that stripped Tommy of everything he held dear. It was a decision that the old man regretted for rest of his life.
The screenplay for the production, written by Pamela Marin and Kevin Cook, was based on Cook's acclaimed 2007 book, "Tommy's Honour: The Story of Old Tom Morris and Young Tom Morris, Golf's Founding Father And Son". The movie stars Peter Mullan and Jack Lowden as father and son respectively, with Ophelia Lovibond as Tommy's sweetheart Meg. Tommy's Honour opened the 2016 Edinburgh International Film Festival, which was the movie's premiere. As he was unable to attend the EIFF debut of his son's film, Sean Connery screened Tommy's Honour in a cinema near his home in the Bahamas in July 2016.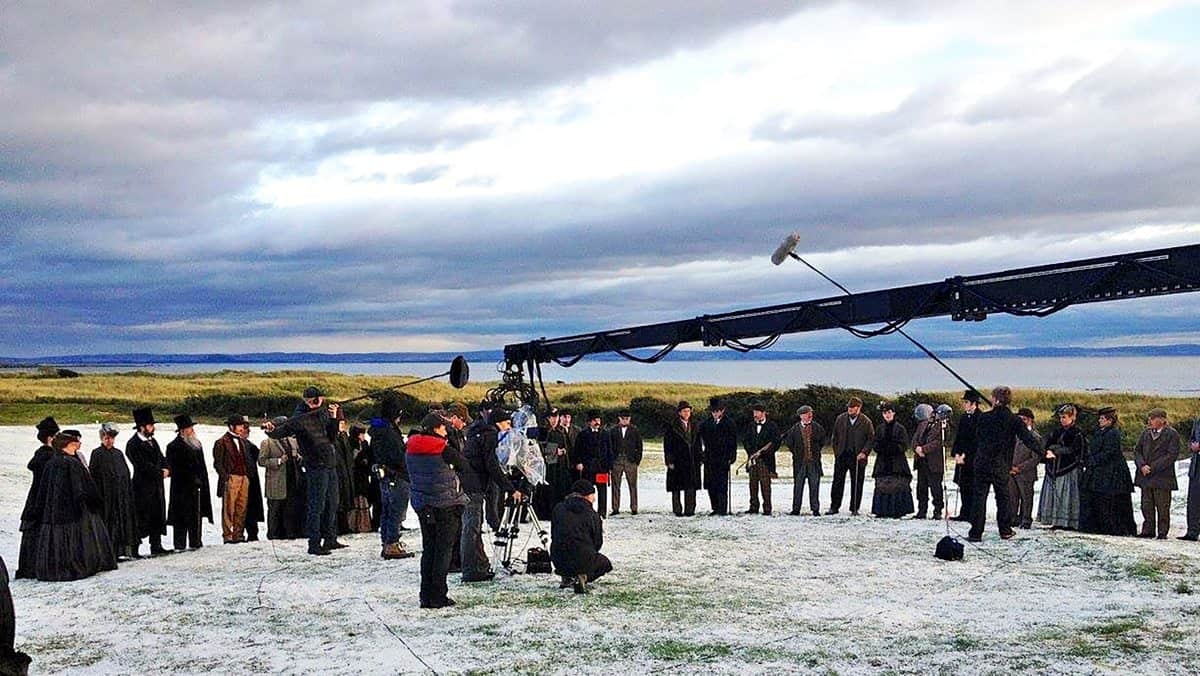 "I had not shot a historical drama before and really wanted to give it a go," says Shaw, whose cinematographic credits include Duncan Jones' cult classic Moon (2009), British urban thriller Ill Manors (2012), directed by Plan B (Ben Drew), and episodes of the acclaimed TV series Fortitude (2015 season one/2017 season two). "In the 1860s golf was played by the lower classes, the matches were attended by boisterous crowds and were bet-on by aristocrats who controlled the sport. Within this backdrop is the dramatic story of the Morris'. Whilst the production is sure to be welcomed by the golfing community worldwide, it was clear that it would resonate as a powerful social drama about family bonds, class conflicts and honour.
"Jason and I got on like a house on fire from the start – he is very communicative, collaborative and genuine. He didn't have a prescribed look for the production. Rather he wanted the result to be rich, warm and real, with a cinematic feel that perhaps might also show the majesty of Scotland. From a very early stage it was demarcated that Jason would focus on the actors and their performances, whilst I had free rein on the cameras and equipment to put the drama on-screen."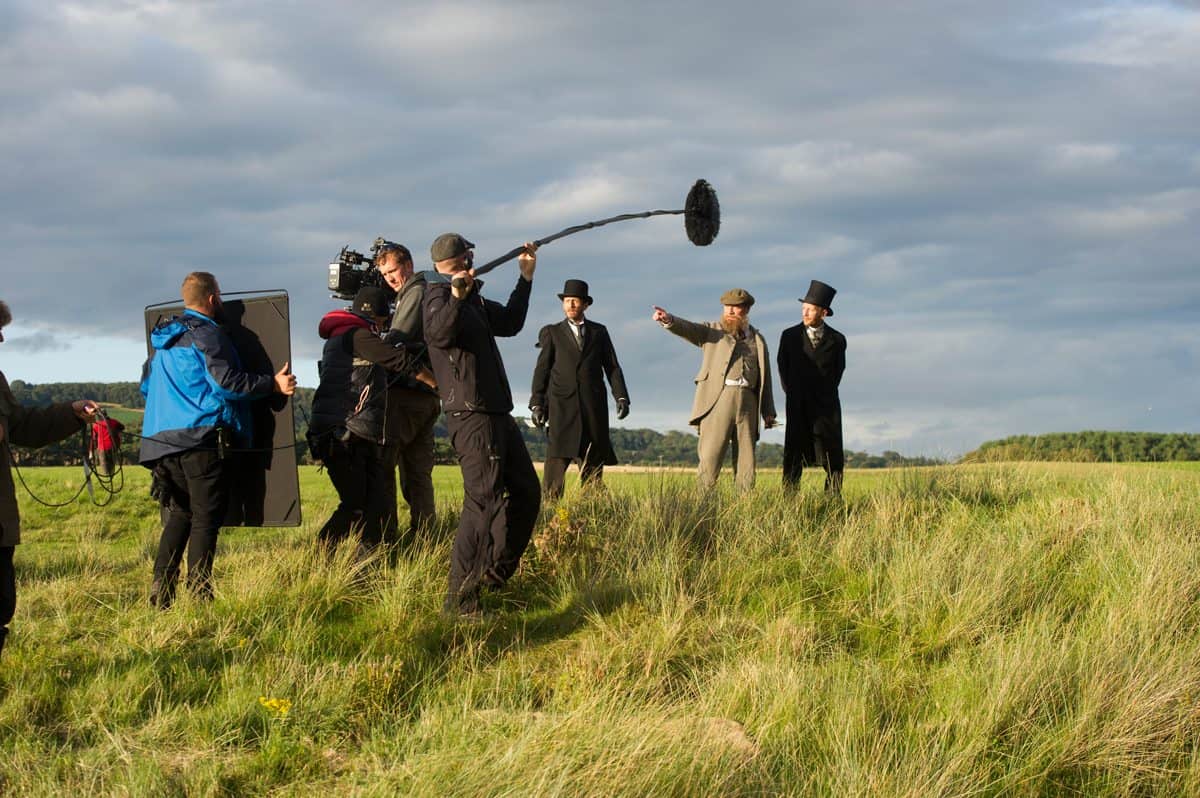 Shaw chose an ARRI Alexa XT, shooting at ProRes 4444 XQ, plus a selection of Cooke S4 lenses – 25mm and 27mm primes for wides, and 65mm or 75mm for medium close-ups – provided by ARRI Rental. He opted to shoot in 1.85:1 aspect ratio with both cinema and TV distribution in mind. An Alexa Mini, fitted with lighter-weight Ultra Prime glass, was also used on a drone for shots of St Andrews and its harbour that feature at the opening and end of the feature.
"Out of all the digital cameras available currently, the Alexas deliver a great digital neg, and the best overall filmic feel," Shaw says. "They work well with the Cooke S4s to deliver a slightly more pleasing filmic visual softness."
During the four-week prep period, Shaw worked with Molinare DI grader Andrew Daniel to establish basic LUTs that could be applied on-set, as well as a workflow that allowed subtle on-set grades, performed by DIT Kerr Loy using da Vinci resolve, to pass seamlessly into the final DI.
Shaw says his colour palette erred towards emphasising the ochres, browns and reds within the costume design. However, with so many textures in the tweeds and knitted costume, he needed to avoid the possibility of moiré patterning in the image. Consequently, Shaw visited costume supplier CosProp in London's Holloway with his chosen camera and lenses, plus a small lighting package, to eliminate any garments that might prove problematic during production.
"From a very early stage it was demarcated that Jason (Connery) would focus on the actors and their performances, whilst I had free rein on the cameras and equipment to put the drama on-screen."
- Gary Shaw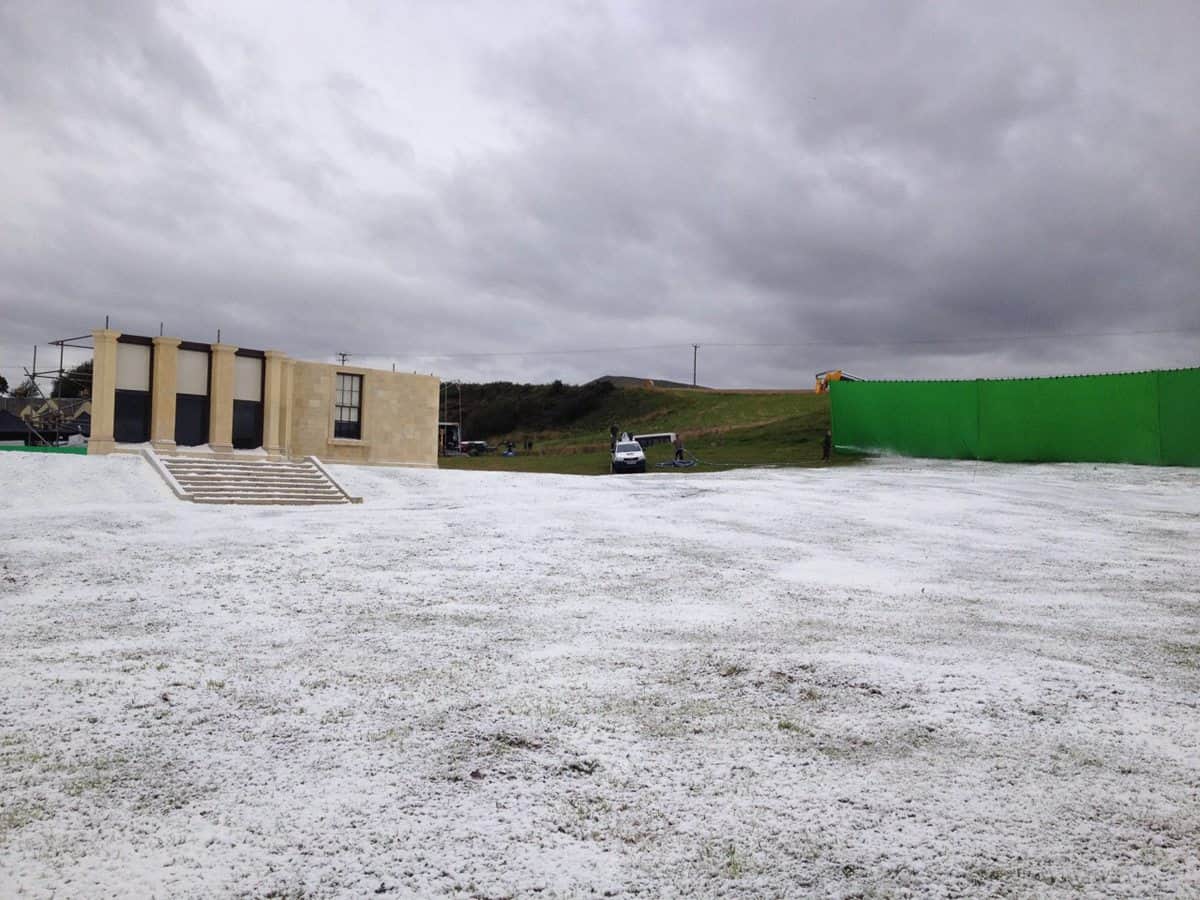 With Shaw operating A-camera, production began in mid-August 2015, wrapping six weeks later in late September 2015. Shooting took place at over 50 Scottish locations including in the town, harbour and surrounding areas of St Andrews, along with Edinburgh, Musselburgh and Peebles. Shaw's crew included Andrew "Mits" M'Itwamwari as A-camera first, with Simon Vickery operating B-camera and Martin Newstead on B-camera/Steadicam. Paul Benson was the gaffer, with best boy Dan Finnigan. The gripping team was lead by key grip Paul Kemp, with David Holliday and Daniel Hegarty (the owner/operator of the TechnoCrane), working as the crane grips.
As the production was unable to shoot at The Royal And Ancient Golf Club Of St Andrews – due to modern grandstands and limited availability – a replica façade of the original one-storey building was erected at a private location. A 150ft x 30ft greenscreen was suspended around the façade to enable CG set extensions and background replacements in post. Having worked for 10 years as a film opticals camera operator, before operating motion control for a further 10 years on such movies as Entrapment, Sleepy Hollow and Harry Potter And The Chamber Of Secrets, Shaw was more than comfortable in delivering the photographic needs of the VFX teams.
As luck would have it, the undulating topography of the private location was a good match for the first and eighteenth holes at St Andrews. However, Shaw says, "Back then, golf was played on really rough ground, with the grass cut by sheep and shears. Because of the ups and downs of our St Andrews location, not to mention the sheep droppings, there was no way we could lay tracks to dolly the camera."
So, with the support of Duncan Barbour, at off-road specialist and camera tracking company Wildtrackers, based in North Berwick, Shaw's gripping team fitted a 45ft Technocrane to the company's stabilised, self-levelling, VampyreBATT vehicle.
"Thanks to the VampyreBATT, we could easily set-up or re-position the camera within a few minutes," Shaw says. "I estimate we got through five times the number of set-ups than if we had been forced to lay tracks. It's hard to beat this way of moving the camera around."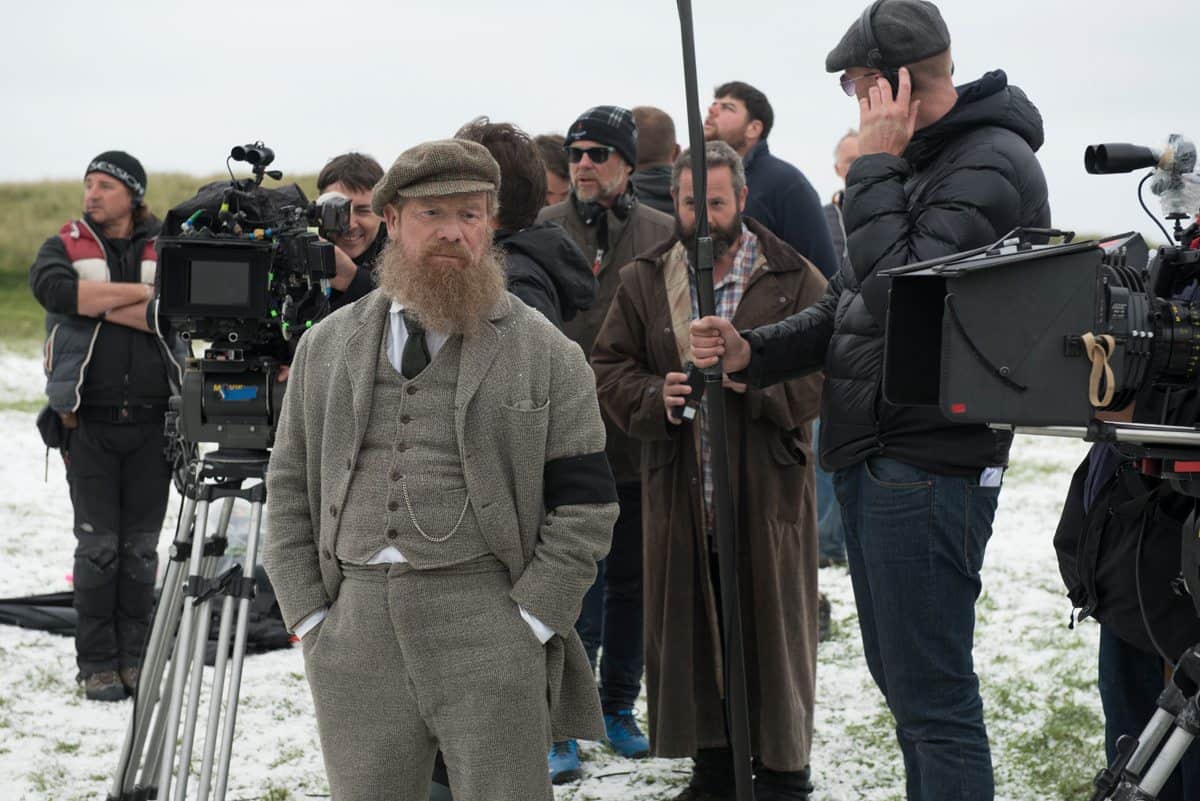 The production was blessed by clement weather conditions. "Throughout the six weeks of the shoot, which was mainly outdoors, we had rain on only one day, which is unusual for Scotland," says Shaw. "Our good fortune was to the extent that on the days when we shot snow scenes, the location was shrouded in mist, which not only creating the right dramatic atmosphere, but also made it easier for the VFX teams to do their set and location extension work."
Shaw says he kept the lighting as natural as possible, using firelight and flicker boxes on intimate interiors scenes, although the throw from a powerful Wendy light at 2am in the morning in St Andrew's Harbour was not completely welcomed by all of the local residents.
"In production, perhaps the thing that surprised me most was the extra time it takes to do hair, make-up and costume – sticking on beards, sideboards and getting the clothing just right," concludes Shaw, "which meant my normal 30-plus set-ups a day dropped to between 20 to 25 set-ups. Overall, this was a very happy production, with a great crew and no-one got hit by a golf ball."