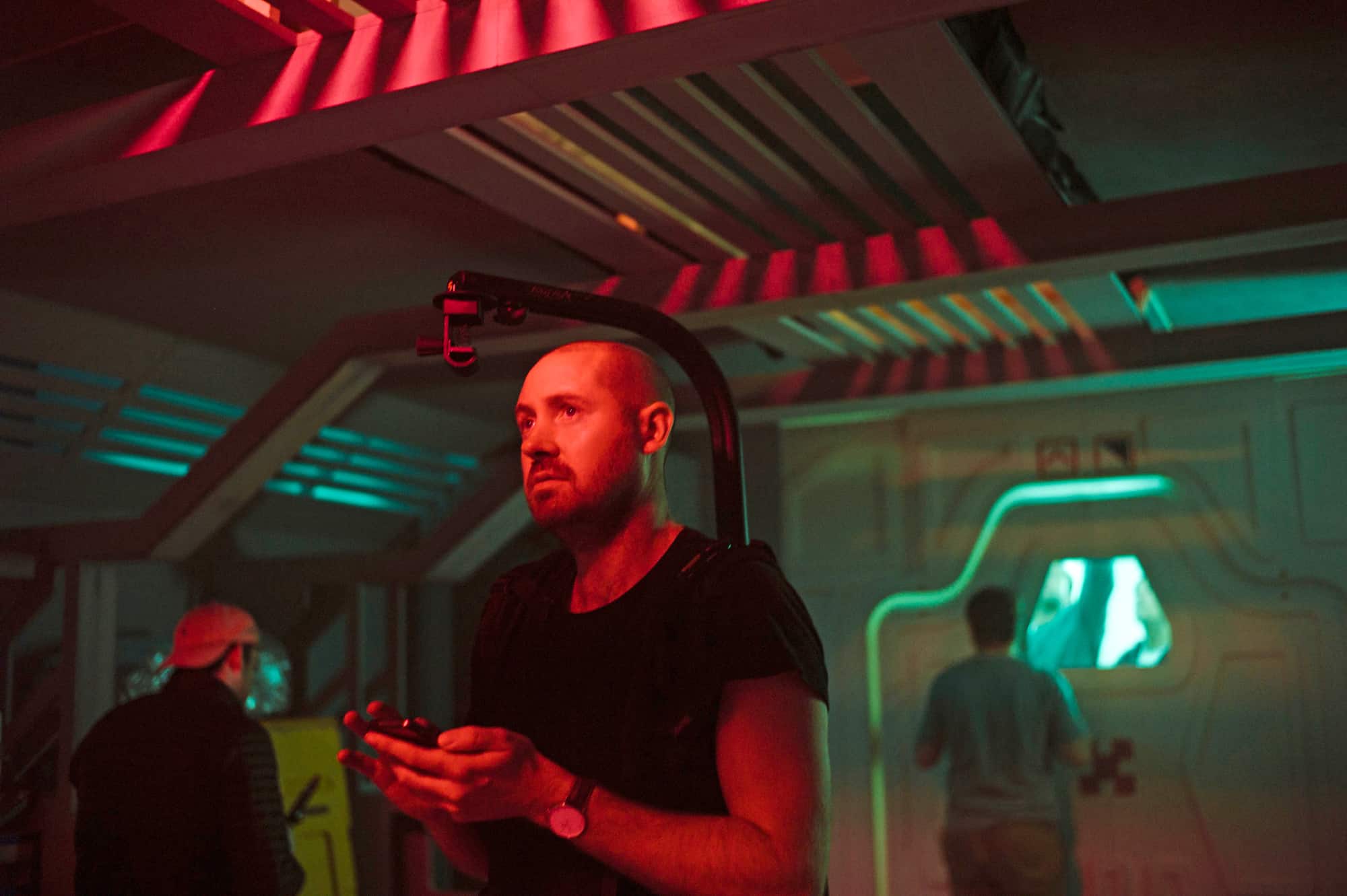 Last year, 20th Century Fox commissioned six short films to celebrate 40 years of the Alien franchise. Writer/director Chris Reading approached DP Howard Mills to shoot one of the films, and here Howard gives a few details about his work on the short Containment.
"Containment follows the outcome of four crew members stranded on an escape pod, unsure what creatures destroyed the main vessel and if any unwanted life forms are still on-board.
Aesthetically, we, of course, heavily referenced all of the Alien movies. We essentially wanted to capture the mood and contrast of Alien Covenant with the DIY nature of the original Alien movie.
Initial thoughts were of using spherical lenses like K35s, as a direct reference to Aliens, but we opted instead for Anamorphic, shooting almost the entire short on the 40mm Kowa Anamorphic. This was the correct decision, as there were so many gadgets, switches and other light sources which looked great with the Anamorphic bokeh. Camera gear was provided by James Irwin at Onestop.
It was important to show off the set, designed by Arthur De Borman, and to give the cast room to act, especially in the latter half of the film when the tempo increases. So most of the lighting was outside the set, and lighting inside was mainly done by practical sources and a couple of Aladdin lights shaping the actors.
To create the planet outside we had two bounced 5Ks. For the interiors we had five SkyPanels and two Celebs, all rigged above the roof, going through DMX – crucial for scenes where warning lights were flashing. These were all controlled by gaffer Helio Ribeiro.
One of the main scenes sees a scientist stumble into a separate chamber, which then lights-up with banks of flickering tubes – a direct nod to a scene in Alien. We ordered 40 cheap 2' LED tubes from China, lighting tech Richard Maskey then wired them all to his laptop, and wrote the required code to get them flickering. The effect worked beautifully. Lighting kit was supplied by Andrew McCormick at JJ Media, VFX by Marc Knapton at The Brewery, and the final film was graded by Alex Gregory at The Mill."