Future-noir
Gary Shaw / Mute
Future-noir
Gary Shaw / Mute
Mute , the latest feature from director Duncan Jones, is a dark, despairing thriller, exploring themes of parenthood and hope. Set in a futuristic version of Berlin, circa 2050, the story follows a mute bartender played by Alexander Skarsgård, who goes up against the city's gangsters in an effort to find out what happened to his missing partner. The increasingly sinister narrative flows from a flashy robot strip club into the city's darker and sleazier underbelly, taking in flying taxis and a three-tier glass bowling alley along the way.
Jones made a name for himself with the original sci-fi hit Moon (2009), shot by cinematographer Gary Shaw, and made a point of reteaming with the British DP for Mute.
Speaking from Bristol's Bottle Yard Studios, where he was prepping the cinematography on the final season of Sky Atlantic's popular Arctic thriller series Fortitude, Shaw says he was aware of Mute a good 18-months before production went into full swing. Principal photography should have started in 2015, but was postponed until October 2016 due to the illness of Jones's father, David Bowie. After a two-month prep period, that included extensive technical recces, the ten-week shoot got underway at Babelsberg Studios and over 50 locations around Berlin. These included The Brandenburg Gate, an old Soviet power station in East Berlin, and run-down areas in Kreuzberg, West Berlin, historically one of the city's poorest quarters, now known for its alternative scene and counter-culture. Production wrapped in mid-December 2016.
"In our early discussions, Duncan said he wanted to embrace the original grubby and grimy vibe of Blade Runner (1982, dir. Ridley Scott, DP Jordan Cronenweth ASC) for Mute, whilst also embracing colour, especially the neon light and colour washes that neon can bring, for some of the more tense and dramatic moments in the Berlin underworld," explains Shaw.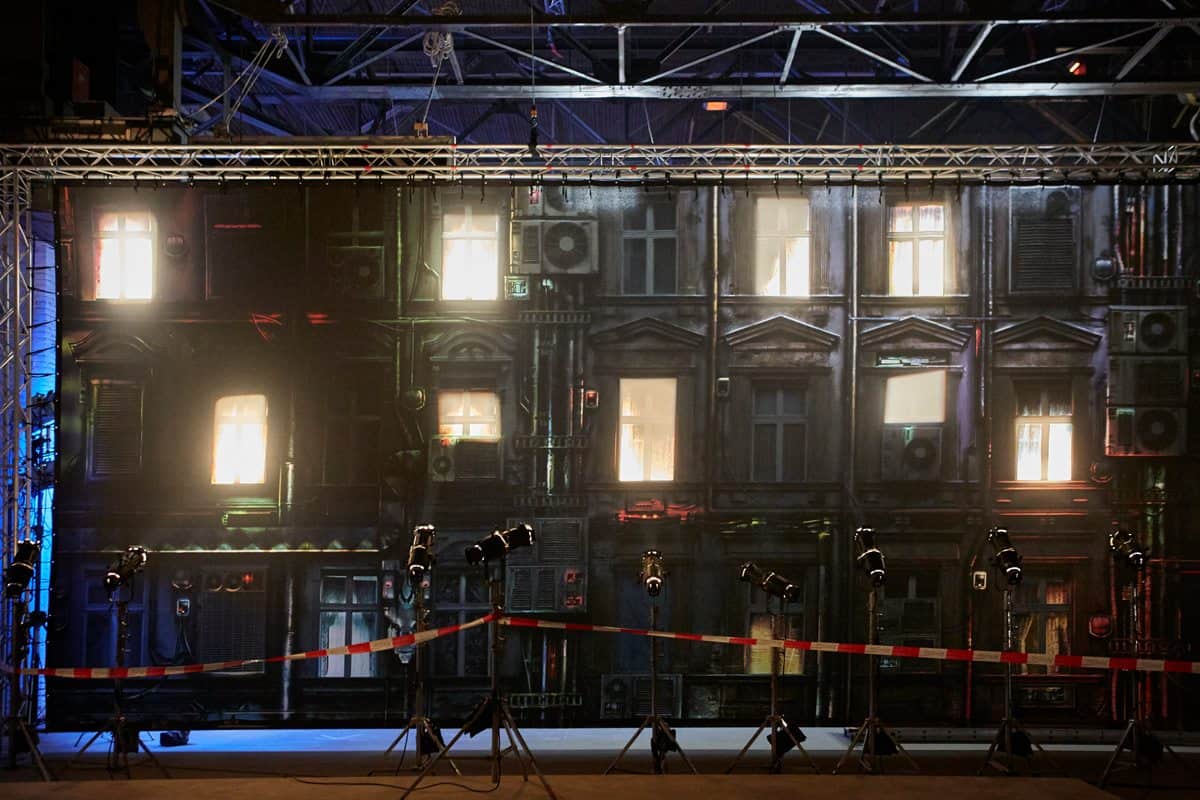 Jones also asked Shaw to study the camera in Paul Schrader's The Hardcore Life (1977, DP Michael Chapman ASC) and in Robert Altman's M*A*S*H (1972, DP Harold E. Stine), the latter especially for its guileful moves around the surgery space of "Hawkeye" Pierce and "Duke" Forrest.
Being a Netflix-funded production, the stipulation from the outset was to capture the action in 4K. Shaw initially considered ARRI's Alexa 65, but as 80% of the shoot would take place in either low-light interior or night time exteriors, he felt the lenses that were then available would have proven too slow. Furthermore, as the intention was to shoot a significant amount of the live-action with Steadicam or in handheld mode, it was also felt the Alexa 65 might have proven a little too cumbersome for these applications.
Consequently, Shaw conducted a shoot-out between the Sony F55 and Panasonic VariCam 35. "Visually overall, but especially on the rendition of skin tones, I loved the look of the images from the VariCam 35 (since rebranded as VariCam Pure). I was also attracted by the camera's 5000ISO rating to support our night shoots. Berlin is a surprisingly dark city, with very little by the way of street lighting, and I thought it would be very helpful to have this facility in my back pocket. As it turned out, I only used the 5000ISO feature on a couple of occasions, as the camera's low-light performance at 800ISO proved to be pretty amazing, and the images held really well."
However, Shaw notes, "The only issue with the VariCam 35 back then was that, when you took into account the full lump – lens, camera block and the 4K Codex recorder – it was a long beast, making it slightly awkward in some tight spots. But, as we got extraordinarily good images, we decided we could live with its physical size."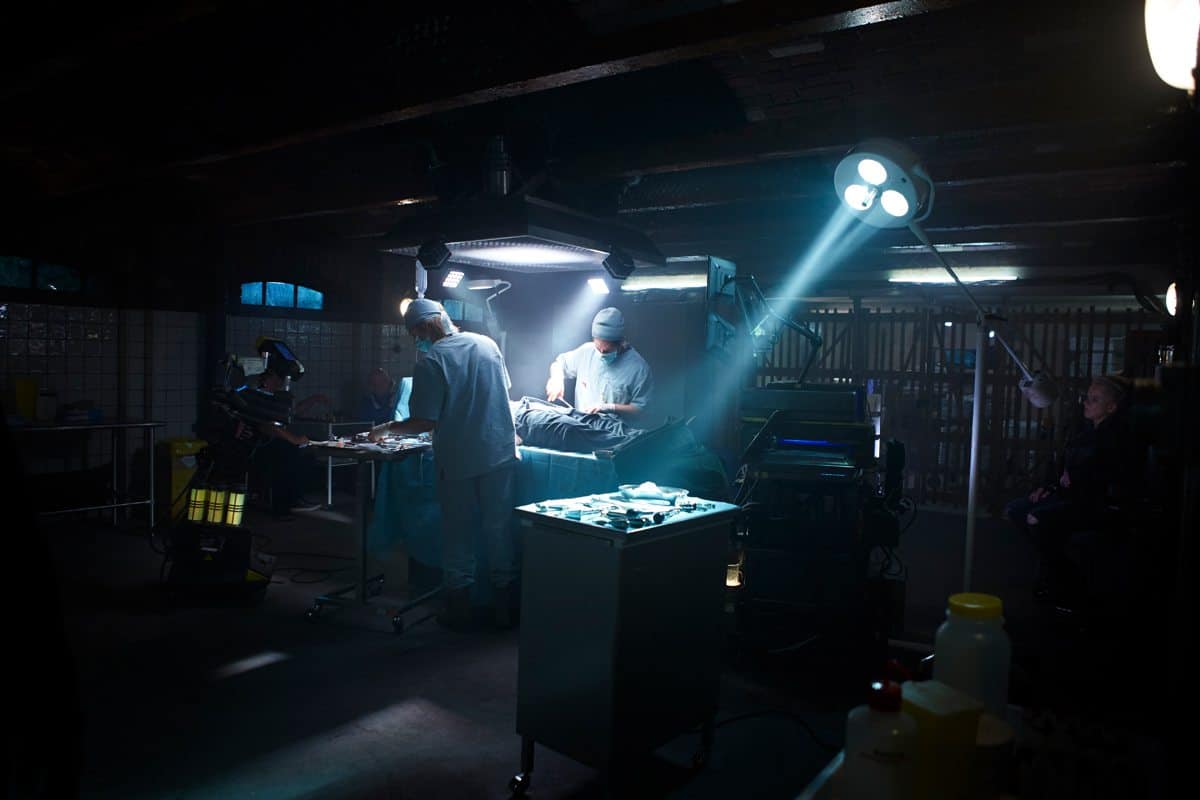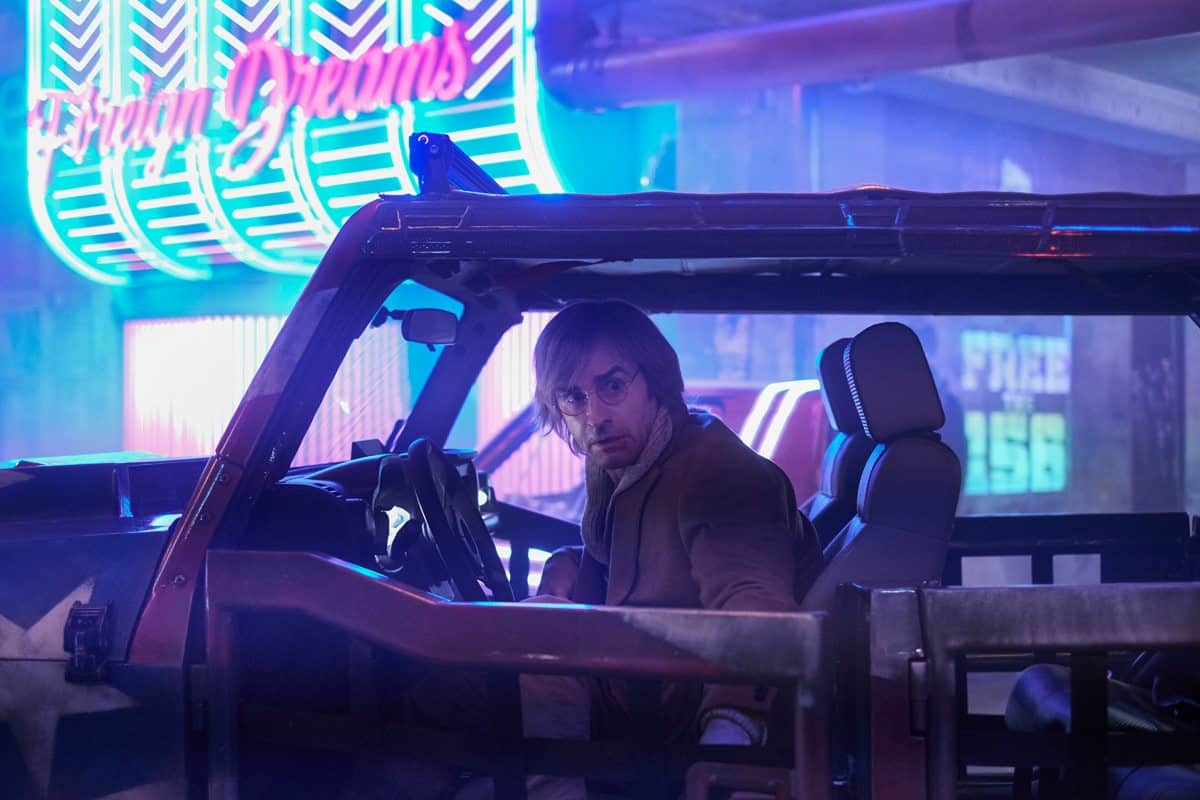 Shaw paired the VariCam 35 with a set of ARRI MasterPrimes, plus Angénieux zooms so as to be covered for all eventualities, eschewing any form of filtration or LUTs. "I chose the MasterPrimes because of their speed and their image
sharpness. If you are going to shoot at 4K, especially on a futuristic story, you might as well embrace it," remarks Shaw. "I am not a great fan of polluting the negative with filtration. I much prefer to create the look in-camera, on-set with the lighting, and to deliver a negative that reflects what was actually there in front of the camera."
As for lighting, Shaw says he had access to, and deployed, pretty much every lighting device that ARRI makes – from old-style fixtures and direct LED lampheads, through to the very latest integrated SkyPanels and automated moving lights.
"We had the latitude to experiment, and to bring control and dramatic purpose to the colour," he notes. "Although the lighting is busy in places, such as in support of some of the futuristic VFX elements in the production, it's never distracting."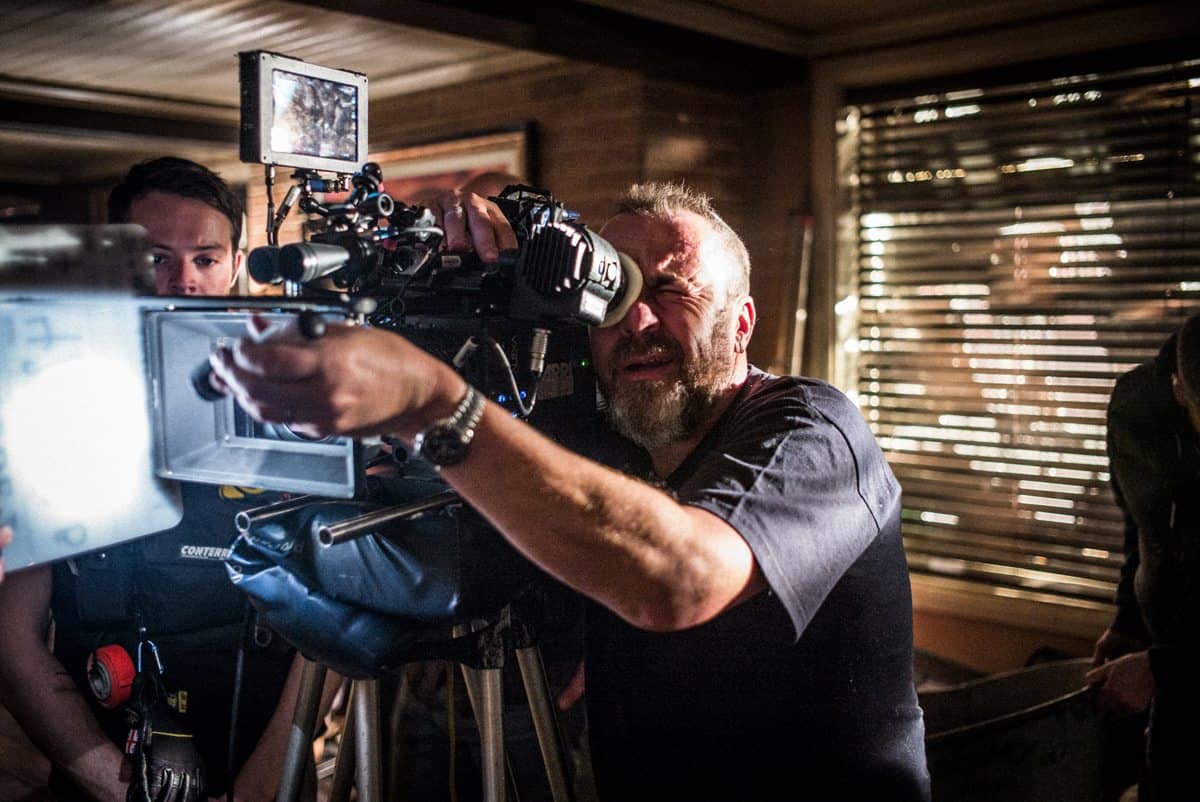 "I am not a great fan of polluting the negative with filtration. I much prefer to create the look in-camera, on-set with the lighting, and to deliver a negative that reflects what was actually there in front of the camera."
- Gary Shaw
Whilst Shaw was obligated to shoot the live action at 4K, he did obtain a special dispensation to shoot the production's many, but brief, VFX shots – such as layers to 'nest' into backgrounds, head-up-displays and various set extension elements – using an ARRI Alexa. As part of this work, he praises the collaborative efforts of visual effects supervisor, Marty Waters, and especially enjoyed planning and executing the multiple-pass motion control photography required to create the impressive glass bowling alley scenes.
Shaw is also appreciative of his local camera, grip and electrical crew on the production – camera operators Sebastian Meuschel and Marcus Pohlus; their first ACs, Rafael Jeneral and Karim Rahmani; excellent Gaffer Helmut Prein, and DIT Christian Kuss. "I didn't know exactly what levels of skills and professionalism to expect before we shot, but their collective patience, attention to detail and endless enthusiasm on this full-on production were absolutely fantastic," Shaw exclaims.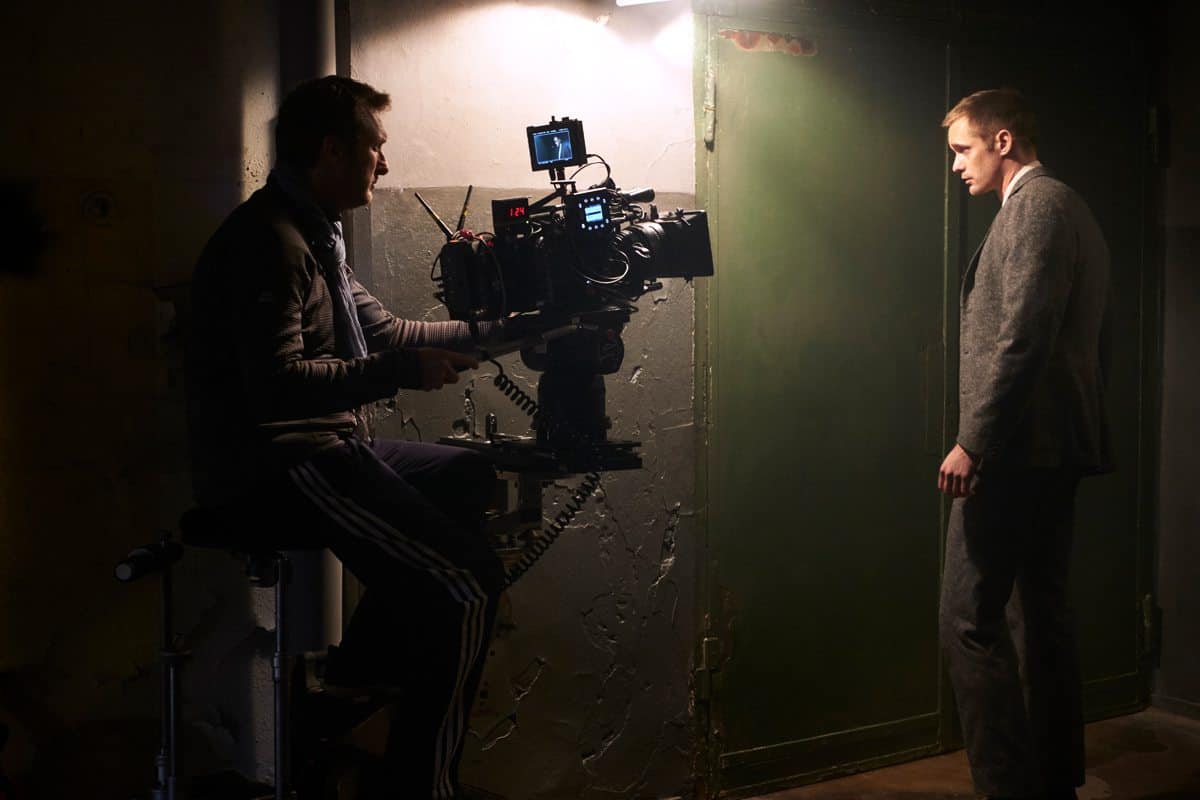 An additional collaborator, for whom Shaw says he developed a particular respect and fondness, was costume designer Ruth Myers. "She is unbelievably good, a real legend, and proved incredibly adept at creating all kinds of futuristic outfits."
Shaw conducted the final DI grade in 4K on Mute with Andrew Daniel at Molinare in Soho. Looking back at his work and time spent on the $30million production, Shaw remarks, "I absolutely loved it, and lapped-up the experience of what was the biggest production I have worked on to date."