Fresh blood
Meet The New Wave / Christopher Sabogal
Fresh blood
Meet The New Wave / Christopher Sabogal
Filmography (so far): Tame (2016), We Always Do What We Want (2015), Senka (2015), Dregs (2014), Into The Dust (2013), The Ellington Kid (2012), Painkiller (2012), Rachael (2012), Brides Of Desire (2010), Skateboards And Spandex (2010), Big Tingz (2009), Conversation Piece (2009), Maybe One Day (2009) and Man Made (2009).
When did you first discover you wanted to be a cinematographer?
It was a slow discovery starting with my love of art and photography. This evolved as I started to shoot more and more moving images until I came to understand the power of visual storytelling and cinematography. I was about 26 when I thought that I wanted to be a cinematographer.
Where did you train?
I studied TV production at Bournemouth University.
What are your favourite films?
No Country For Old Men – (2007, dirs. Ethan & Joel Coen, DP Roger Deakins CBE BSC ASC) – it's Roger and the Coens at the pinnacle of their powers. The story, mood and craft of this film make it a truly, modern day classic. Every piece of dialogue, every shot and edit effortlessly moves the brooding story along.
The Birds (1963, dir. Alfred Hitchcock, DP Robert Burks) – every frame in this film, and every element in each frame, slowly builds the suspense and tension to a horrifying effect.
Se7en (1995, dir. David Fincher, DP Darius Khondji) – the atmosphere and energy that David Fincher, Arthur Max and Darius Khondji conjoure is truly chilling and breathtaking, dark and merciless.
What's the best advice you were ever given, and from whom?
"Follow your heart and work hard" – ingrained in me from a young age by my family.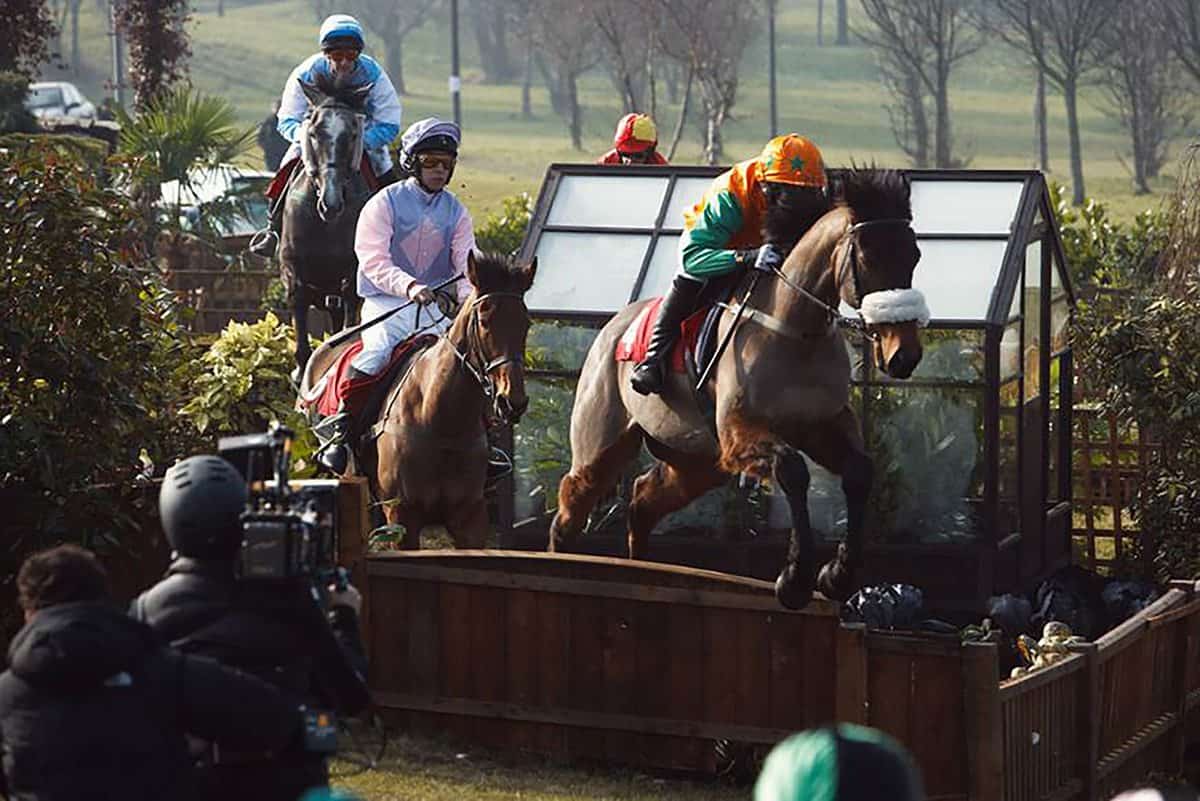 Who are your DP/industry heroes?
Roger Deakins CBE BSC ASC – an incredible human being and master of his craft.
Alfred Hitchcock – a visual storytelling master.
Emmauel Lubezki AMC ASC – he has created his own unique style and visual language.
Daniel Day Lewis – I admire his shrewd choice of projects and his incredible performances in each of those projects.
Have you won any awards or received any nominations?
I've worked on numerous commercial projects that have won awards at Cannes Lions and the British Arrows. I have been nominated twice for best cinematography at the UK Music Video Awards.
What's your proudest moment?
The birth of my twins Poppy and Suki.
What have been your best/worst moments on-set?
Best: has to be shooting C4's promo for the Grand National with directior Keith McCarthy, being up and close to horses racing and galloping at full speed out on the streets of Liverpool. Speed, power, stunts and adrenaline!
What was the biggest challenge on your latest production?
Working out exposure on a Christmas advert directed by Matthijas Van Heijningen where three neighbours on a suburban street at night are having a Christmas lights battle. This involved gettting the balance right between fairy lights, an LED light show and a Close Encounters spaceship light, and figuring out all the problems of flickering, pulsing and exposure.
Tell us your most hilarious faux pas?
Not sure I would like to divulge that story.
"(Being a DP is) endlessly stimulating, meeting new people and being in environments and situations that you would never find yourself in any other job. No two days have ever been the same"
- Christopher Sabogal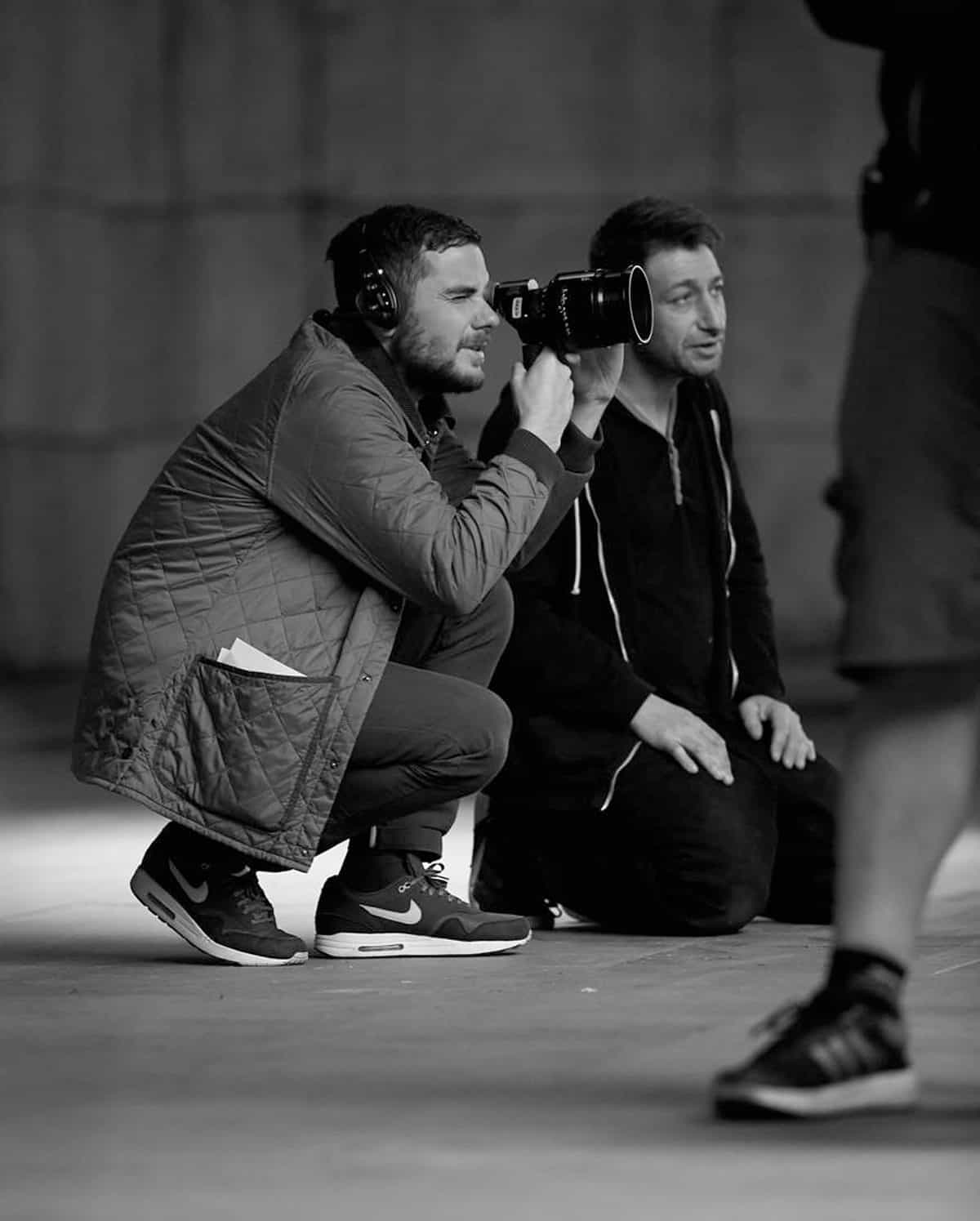 Away from work, what are your greatest passions?
Music, photography, art and Arsenal FC.
What one piece of kit could you not live without?
My Easyrig.
Which films are you most proud of to date?
Senka (2015) directed by Dan Sully, for its visual consistency, mood and flow.
What's the weirdest place you've ever shot in?
Not the weirdest, but definitely the most eye-opening, would have to be in the Favelas in Rio De Janeiro.
Tell us your hidden talent/party trick?
Voice imitating.
In the entire history of filmmaking, which film would you love to have shot?
Apocalypse Now (1979, dir. Francis Ford Coppola, DP Vittorio Storaro AIC ASC).
What are your current top albums?
Michael Kiwanuka. Jamie XX, Daniel Avery, Romare, Joey Bada$$ and Miles Davis.
Tell us your greatest extravagance?
Good restaurants.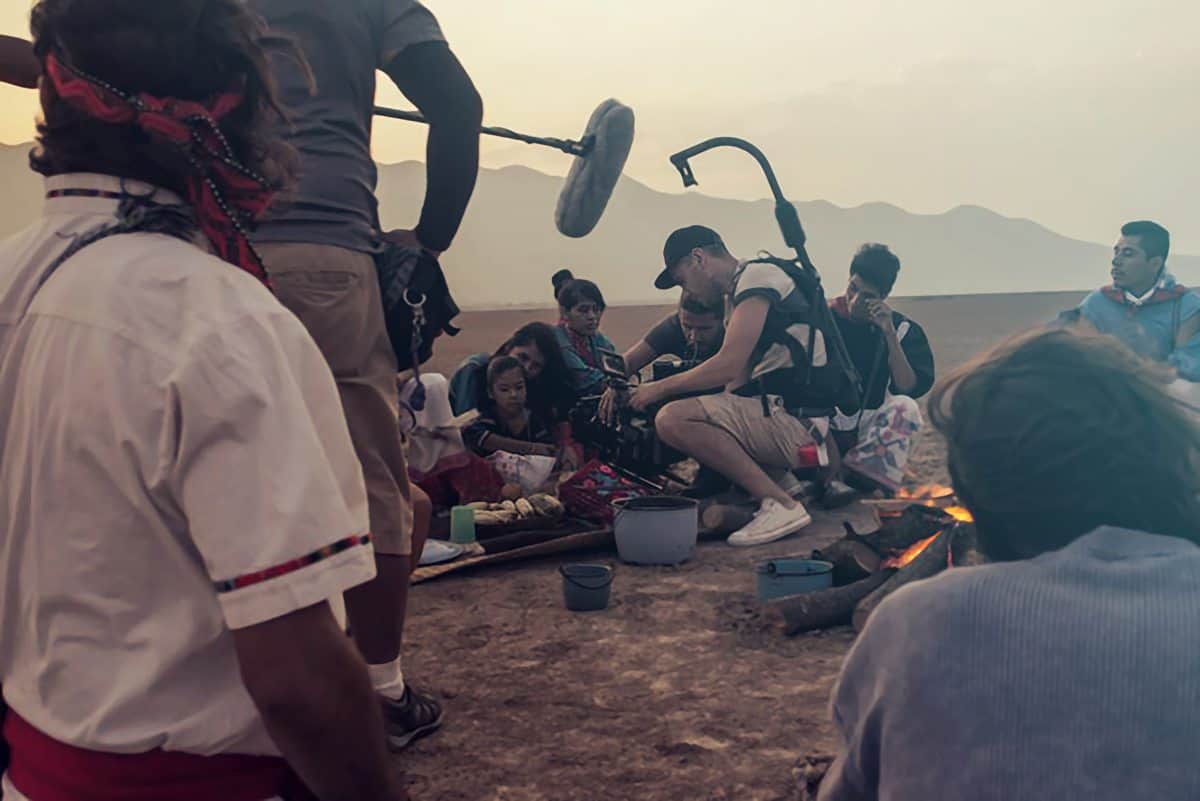 What's the best thing about being a DP?
It's endlessly stimulating, meeting new people and being in environments and situations that you would never find yourself in any other job. No two days have ever been the same.
What's the worst thing about being a DP?
Being away from my family for long periods of time.
Give us three adjectives that best describe you and your approach to cinematography?
Candid. Fervent. Fresh.
If you weren't a DP, what job would you be doing now?
Something that was creative, where I would need to use my brain, my hands and that was based outside – maybe a landscape gardening musical photographer.
What are your aspirations for the future?
To collabrate on feature projects with directors who hold the same passions, ambitions and visions, and to explore and push this incredible and powerful visual storytelling medium.