Colour Science
Steve Yedlin / Danny Collins 
Colour Science
Steve Yedlin / Danny Collins 
Director of photography Steve Yedlin's cinematographic process focuses on rigorous image science no less than on creative camera work and lighting. Blending his own unique style of on-set artistry with in-lab artistry, he's captured photographic beauty in such projects as 2012's Looper and the 2013 reboot of cult classic, Carrie. With the release of Danny Collins comes yet another example of Yedlin's multifaceted expertise.
Written and directed by seasoned Hollywood writer and producer Dan Fogelman, the film exemplifies Yedlin's dualistic approach to the capture of light, in which a balance is struck between intuitive creativity and deterministic science. The movie focusses on aging '70s rocker Danny Collins, played by Al Pacino, who cannot give up his hard-living ways. But when his manager Frank Grubman (Christopher Plummer) uncovers a 40-year-old undelivered letter written to him by John Lennon, he decides to change course, and embarks on a heartfelt journey to rediscover his family, find true love and begin a second act.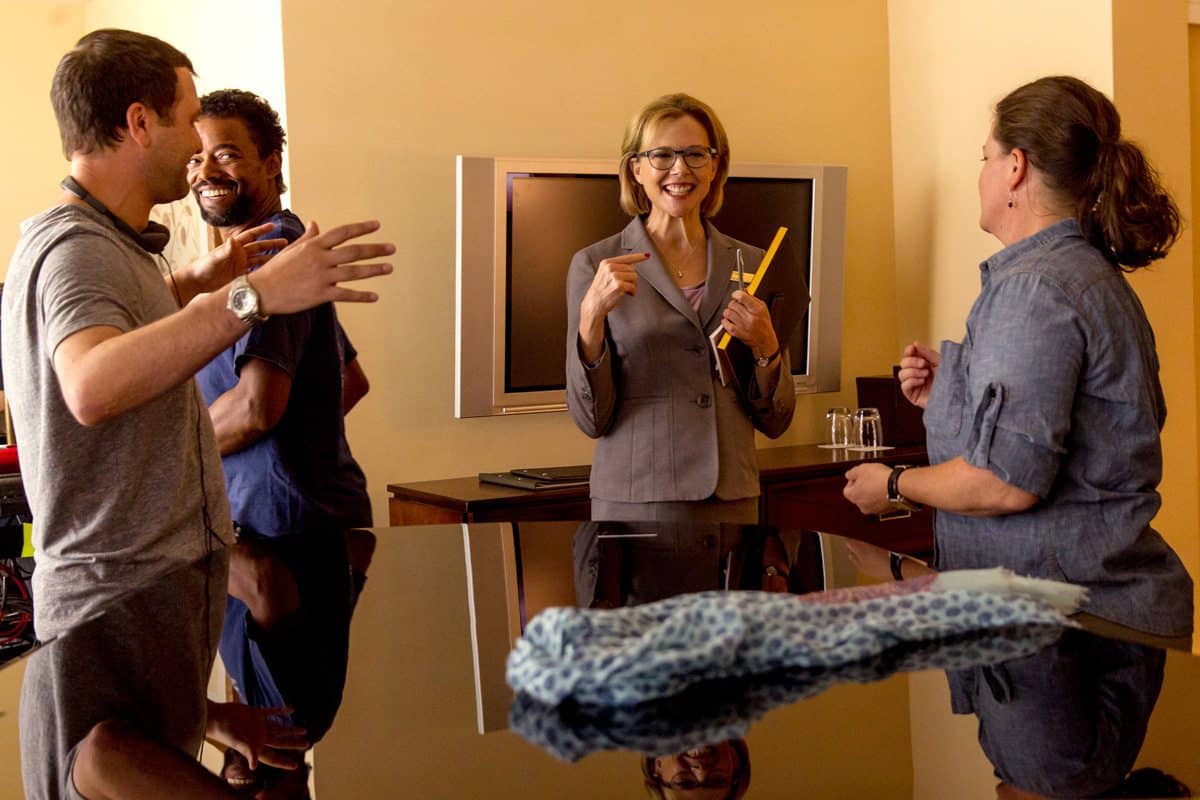 Using mostly traditional lighting units on set, often diffused with 1mm Depron, Yedlin was able to achieve Fogelman's vision of a classically-lit piece. "We just wanted it to feel traditional and cinematic," he says. "We didn't want that plastered veneer or over-baked comedy look. Instead, we wanted traditionally rich photography, but with a very palatable sense."
Yedlin used the ARRI Alexa, often mounted on an AeroCrane jib arm and Carbon Head remote head. Panavision's PCZ 19-90mm zoom lens was the workhorse glass. With good optical performance for a zoom and a versatile focal length range, Yedlin notes that, compared to using prime lenses, the lens saved time by reducing both the changing of lenses and the rebalancing of the jib and remote head.
To enhance the traditional aesthetic of the piece, Yedlin used his own custom colour algorithms to emulate the response of Kodak's 5219 camera stock printed to Kodak Vision 2383 print stock. He combined this with a film-grain emulation algorithm – not an out-of-the box plug-in, but yet another of his own custom creations, which uses a probability-map method that's totally different from other film grain algorithms on the market.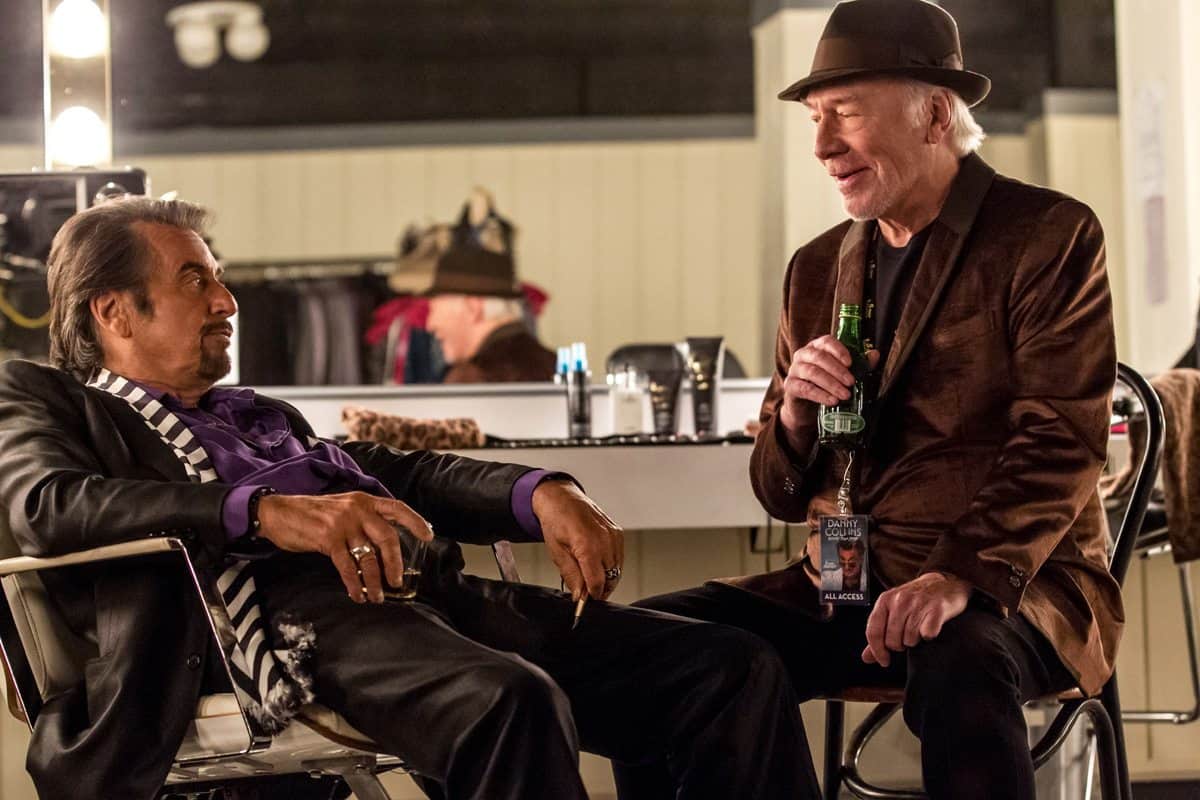 These post effects were combined with the in-camera use of a classic, now-discontinued lens diffusion. "There's a company called Harrison that made multiple types of diffusions," says Yedlin, "but there is one type simply called 'Diffusion' or 'Harrison Diffusion.' And that specific filter gives you a local blooming effect without defocusing blur. So, it has the attribute I like about lens diffusion without the attribute I'd rather avoid."
Harrison is now defunct, but luckily, Yedlin had a small collection of Harrison filters that he'd had custom-made by the company in 2007 for the film The Brothers Bloom. Although Harrison Diffusion were commercially produced in thicknesses starting at 1 and getting thicker from there, the Bloom filters which were brought out for Danny Collins were custom-fabricated to be subtler, with a thickness rating of 1/2.
As for the Alexa, Yedlin argues it's the best on the market: "It has the best latitude, the lowest noise, the most light sensitivity, and it's just superior in terms of on-set use. I just care about what gets the most information, and that's the Alexa."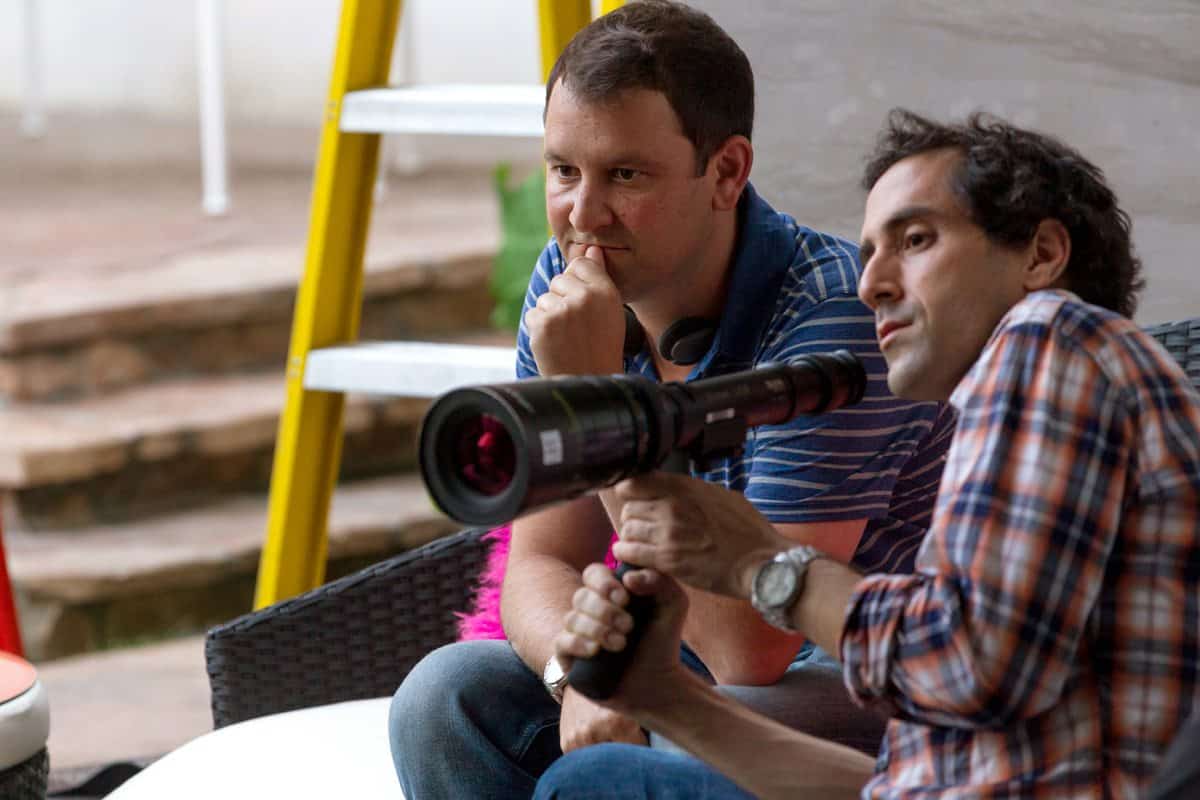 "We didn't want that plastered veneer or over-baked comedy look. Instead, we wanted traditionally rich photography, but with a very palatable sense."
- Steve Yedlin
In regards to colour response, Yedlin takes a mathematical approach, opting for custom transformations based on his own data sets over the manufacturer's prescribed LUT. In explaining his methodology, Yedlin says: "The manufacturer's LUTs are just a proposed way to display data. You don't have to use that. I have my own system for taking the data that's collected and prepping it for display."
In this case, that system – based on data sets from a purely photochemical processes – converts Alexa's LogC response to a more photochemical-like response, including imperfections and idiosyncrasies of negative and print film.
"The transformation between the data sets is done with a bunch of maths I've developed for the purpose," he says. "This math is completely different from what you can get from simple lift/gamma/gain adjustments. I prep the final colour response, and I determine the way the colours and densities are displayed."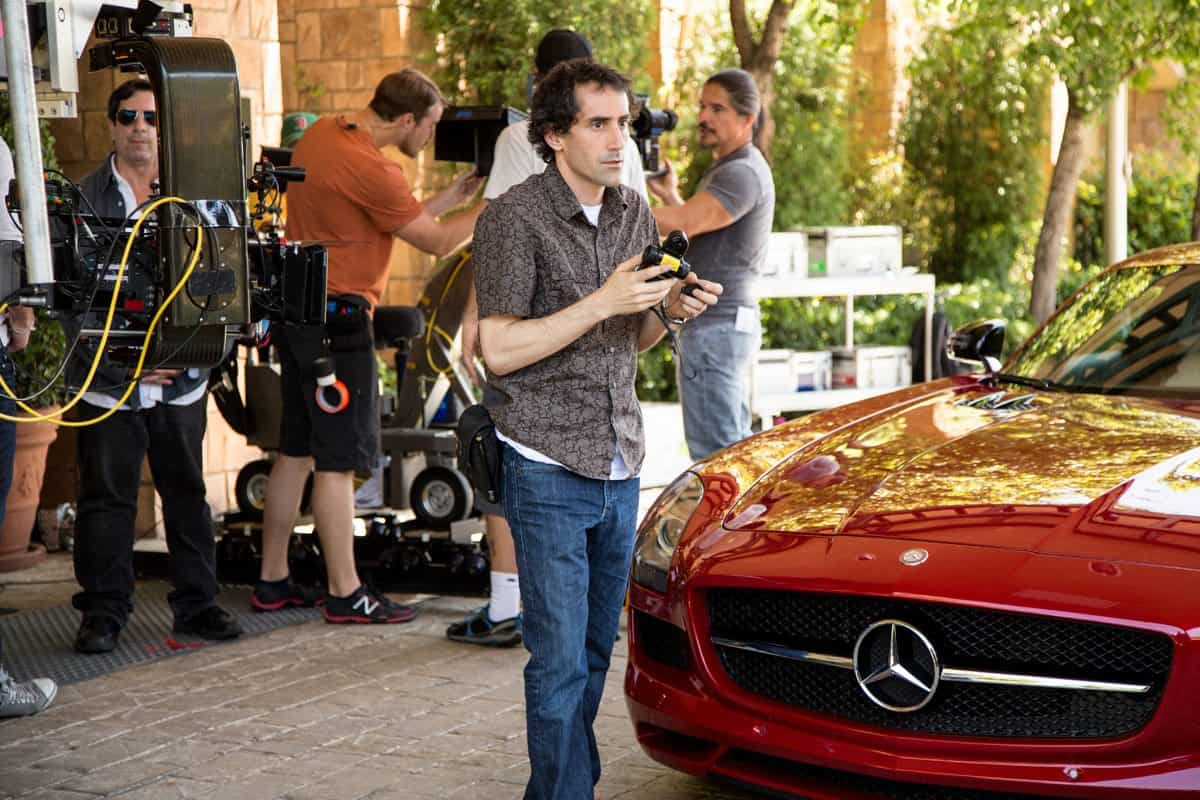 For Danny Collins, Yedlin was selected from a short list of possible cinematographers, which was, again, another lucky coincidence in the making of the film. Director Dan Fogelman recognised Yedlin's name after recalling a note he had written himself following a screening of Looper: "Check out this DP." Fogelman's research proved serendipitous for Yedlin, as his name immediately stood out among the potential picks.
The two couldn't have been more creatively in-sync, and Yedlin's admiration for Fogelman's professionalism kept the project moving along successfully.
"Even though he was technically a first time director," says Yedlin, "Dan's a veteran writer and producer and is someone who has sat there with directors, sat next to the monitors. So, he didn't feel like a first-timer. Moreover, he was just magnificent with the cast and crew. If there was a member of the crew he hadn't spoken to in a long time, he would go out of his way to do a joke with them, make them feel appreciated. It was just amazing how gentlemanly he was."
Yedlin also enlisted the help of Wade Whitley, a focus puller with whom he had worked on at least ten previous films, and camera operator Dale Myrand, a regular member of Yedlin's crew. Yedlin and Myrand strove for a confident and inertial camera style, actively trying to avoid any sense of an over-reactive or fidgety camera.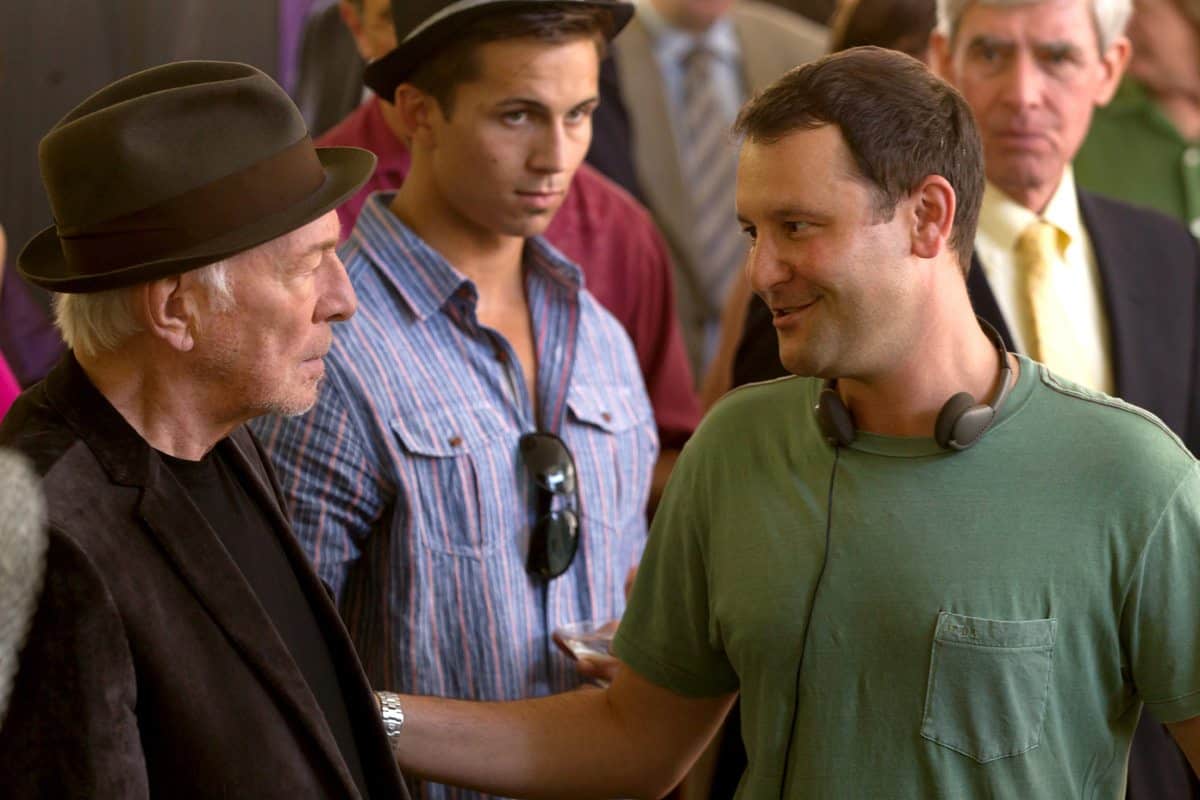 Yedlin praises the work of production designer Dan Bishop, who was mostly sculpting a realistic contemporary world for the film but also got to, for one flashback scene, create a period environment in his signature mid-century style. And it was this scene that was Yedlin's favourite to light in the film.
"Since we weren't doing a flashback 'look,' we wanted the light itself for this scene to be oddly evocative," explains Yedlin. "So we hit on the idea of the sun coming through the window, shining in the character's face and twinkling through trees that were rocking in the breeze. We achieved this by putting an 18K on a lift directly in the shot. There was a second lift that had the trees and a fan."
Yedlin's unique blend of hard science and cinematic savvy make him a sought after cinematographer in Hollywood. With a precise method and deliberate execution, Yedlin's work in Danny Collins combines elements of classicism with contemporary technology, and this is sure to appeal to filmgoers everywhere.