Future Shock
Claudio Miranda ASC / Tomorrowland
Future Shock
Claudio Miranda ASC / Tomorrowland
Claudio Miranda ASC, the Chilean cinematographer who won an Oscar and BAFTA in 2013 for Ang Lee's Life Of Pi, most recently photographed director Brad Bird's ambitious Tomorrowland for Disney. Set in the present day, the story – penned by Bird and Damon Lindelof (Lost) – revolves around a disillusioned former boy genius, played by George Clooney, and an optimistic and curious teen named Casey, played by Britt Robertson, who embark on a mission in an alternate present world, Tomorrowland, a vision of the future.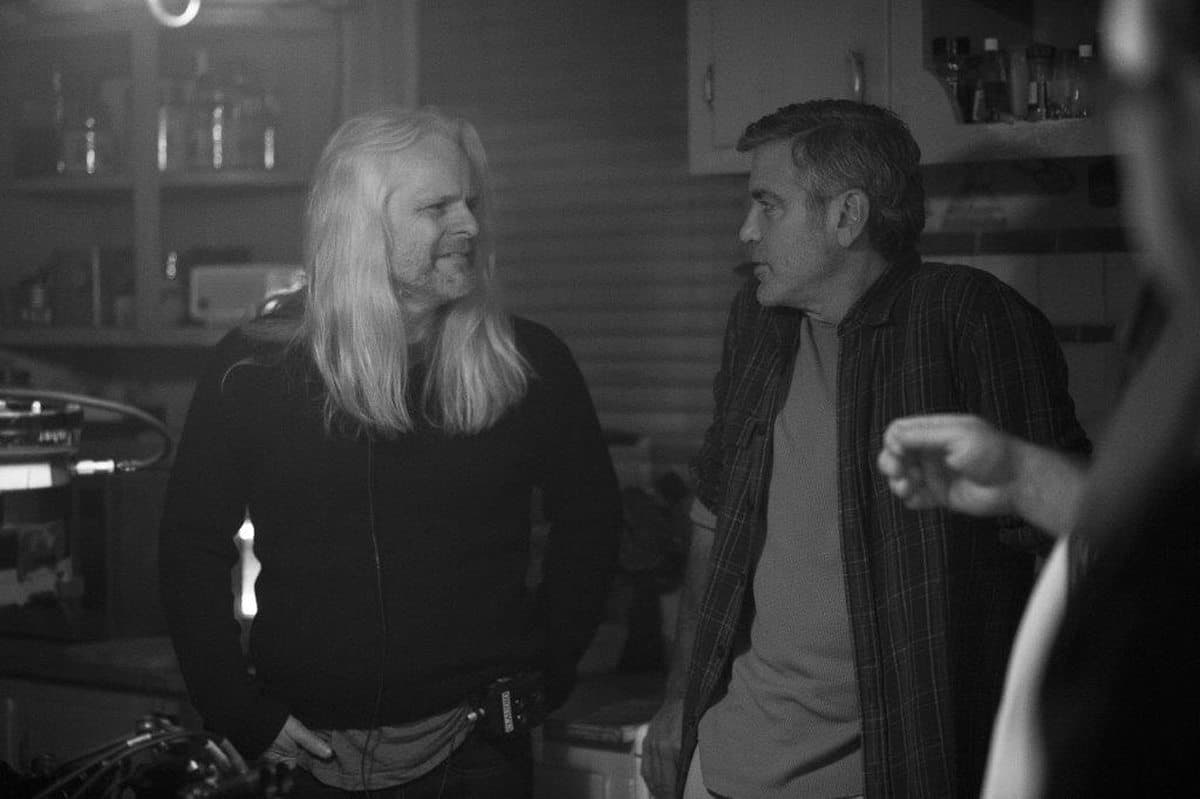 Walt Disney himself first coined this name to represent his futuristic views and it went on to became one of the sections of his theme parks. The first Tomorrowland opened at Disneyland in 1955.
Ironically, the film itself might also offer a future look at filmmaking. It was shot and posted in 4K resolution, and, received high dynamic range (HDR) grading. When Tomorrowland opens, it will become the first theatrical feature to be released in Dolby Vision, Dolby's new HDR format. Additionally it will get mastered for IMAX's new HDR-billed laser-illuminated projection system.
For the cinematography, Miranda relates that, "Brad wanted to have a 65mm look, but it turned out to be really impractical, that's when we chose the F65. He wanted a detailed negative." Miranda previously used Sony's F65 4K digital cinematography camera on Joe Kosinski's Oblivion. "It really has huge latitude," the cinematographer says.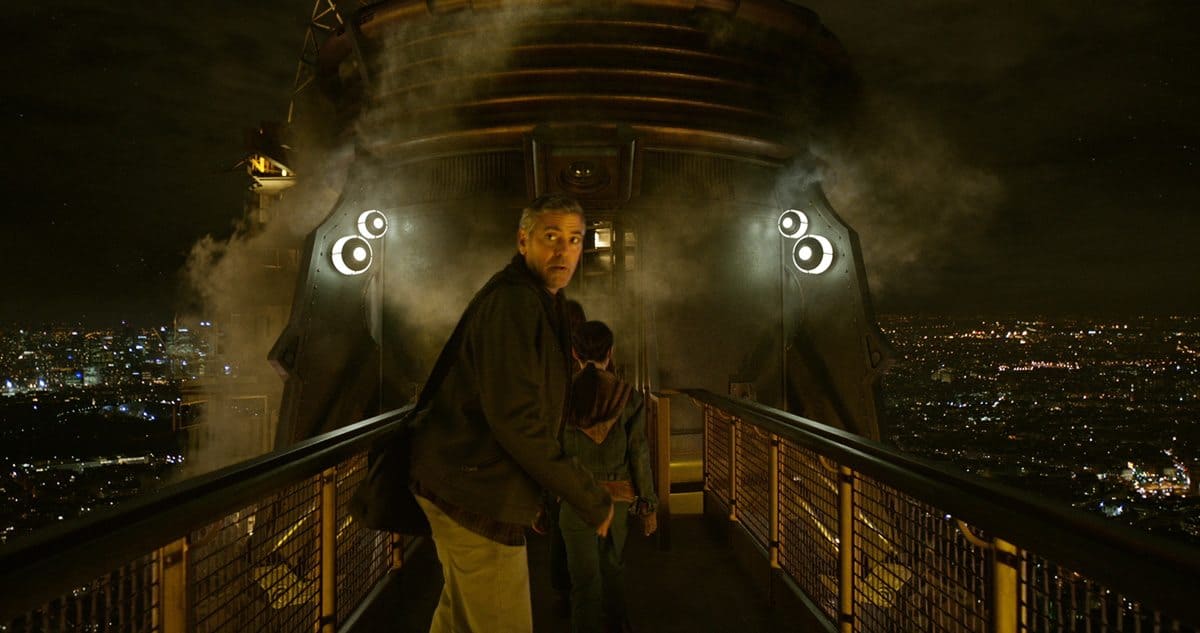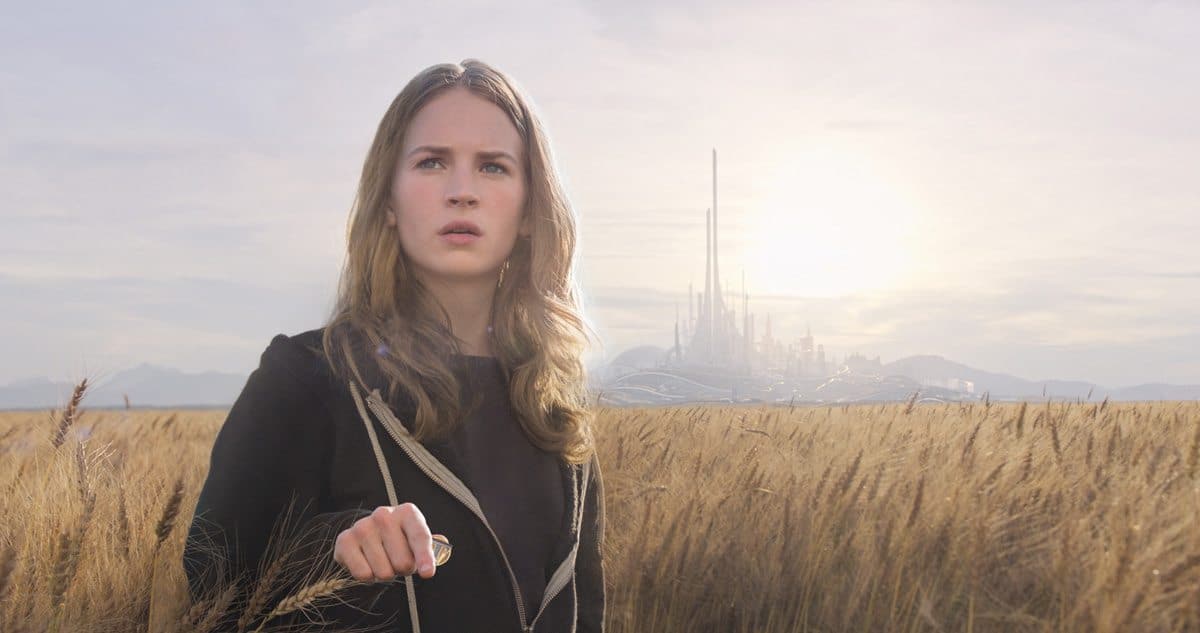 Tomorrowland began filming in August 2013, with principal photography wrapping that February. It was shot on stage in Vancouver, BC, as well as on location including at Calatrava in Valencia, Spain and on an exterior set built at Kent Hangar Field in Vancouver. For the shoot, Miranda reteamed with camera operator Lucas Bielan, who also worked on Oblivion and Life Of Pi.
"Naturalistic" is how Miranda describes his approach to the photography, saying "I love a lot of practical lighting, and I feed off of that. I'm not heavy handed."
He cites as an example a scene that takes place in a monitor room, which was photographed in a 60-ft. ring of media panels. "I used a lot of LED media panels and use them to light the actors," he says.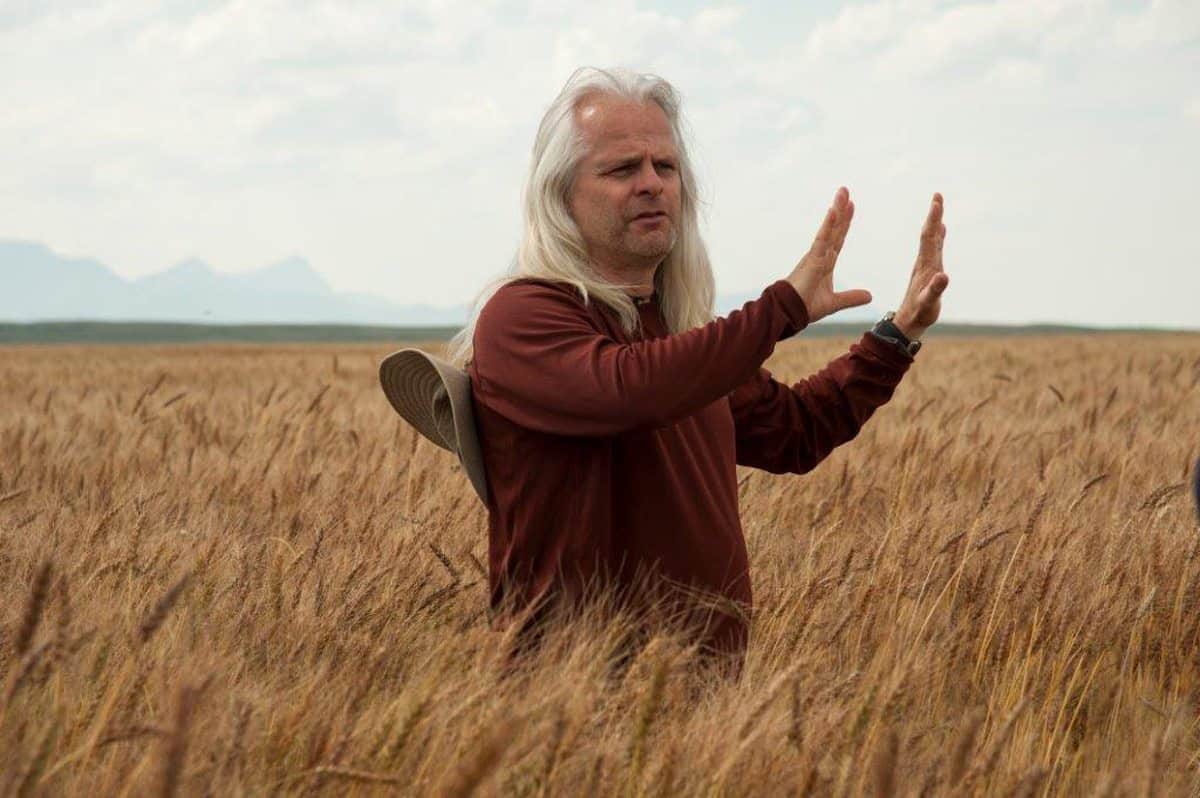 "Brad wanted to have a 65mm look, but it turned out to be really impractical, that's when we chose the F65. He wanted a detailed negative."
- Claudio Miranda ASC
The difference between the two worlds – the "real" present world and Tomorrowland – is most obvious in the architecture though also with light, as Miranda relates. "When we first visit Tomorrowland, I had a little more glorious colour to it. When Casey holds the pin and first sees Tomorrowland, there's adventure and hope and light. It's warm and inviting and exciting. There's a present day that's more muted, a little more bleak… but there are also different versions of how we approached Tomorrowland driven by what is happening in the story."
The cinematographer says he had a "great" first experience collaborating with Bird, whose directing credits also include Mission Impossible: Ghost Protocol, and earlier, Pixar's Ratatouille and The Incredibles, both of which won him Oscars for best animated feature. "For Tomorrowland we talked about scene and tone, and I'd ask him what he wanted it to feel like. We had a shorthand."
To create the fantasy world of Tomorrowland, Bird employed visual effects, expertly led by VFX supervisor Craig Hammack and Industrial Light & Magic. But Miranda relates that they also wanted to do a lot in camera. "When she touches the pin [as seen in the trailer], that's an in-camera cut. She's really in a field and really in a jail ceil.
"In another scene, she goes through a field, which takes her to the Calatrava. She goes down a flight of stairs, through a doorway, and she's now in Vancouver, and we go into a tunnel and board a monorail. She's on stage, and goes to an exterior stage in Vancouver, then back into the monorail to a stage. The monorail stops, and she's in Spain again at the Calatrava, and then a swamp in Florida. It feels like a continuous shot."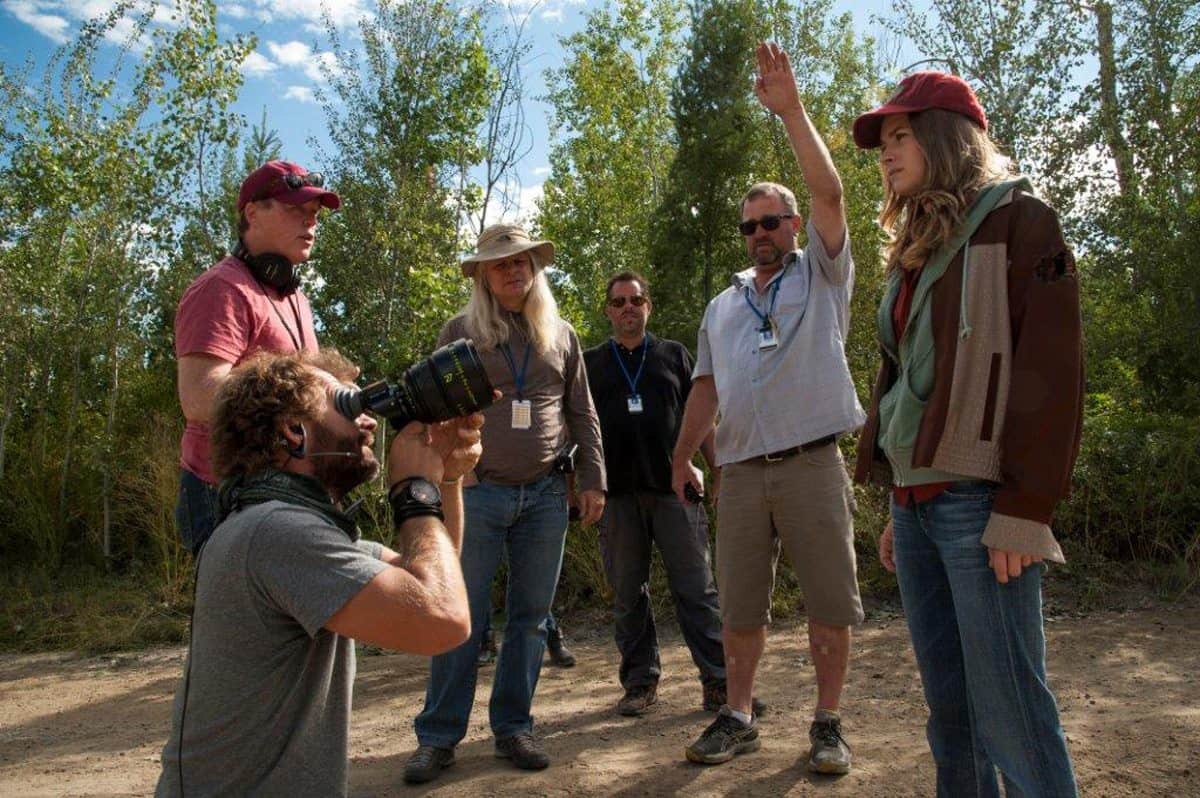 Tomorrowland was graded with colorist Stephen Nakamura (Ridley Scott's Exodus: Gods And Kings) at Company 3. Nakamura also graded the Dolby Vision version.
"It's pretty amazing; it feels very three dimensional. This is a great thing that's coming," Miranda says of HDR. "You have more range, though you want to be careful not to use the whole gamut all the time, or it gets slightly abusive for the eyes.
"Night time blacks are just insane; they're just beautiful. A starry night is true black, and it makes the nights feels very three-dimensional," he adds. "Explosions get a flash of brightness that you don't get in the normal theatrical world."
He also learned that that are some aspects of HDR to be watchful of, including high contrast panning shots. "For instance, if you have a high contrast building and pan, there's subtle stuttering in film. But in Dolby HDR, that difference between whites and blacks is much greater, so the stuttering between frames could come across sometimes as a mistake. It's not anything people are going to see because we'll address it. It's something you just have to watch out for."
Miranda oversaw the Dolby Vision grade. At press time, IMAX was going to create the master for its laser projection system, also with Miranda's input. He recommends, ideally, building an extra week into the post schedule for HDR grading.
"Once you have your master grade, some say you can just apply an HDR grade, but I disagree," Miranda explains. "You have to do a special grade with access to the original footage, and make the grade for that. You can take it a lot further, but how you wield it is different. You have to make an aesthetic choice in that new environment. I don't think you can get the benefit if you just put a curve on the movie, you have to take the time and do a good pass for it."