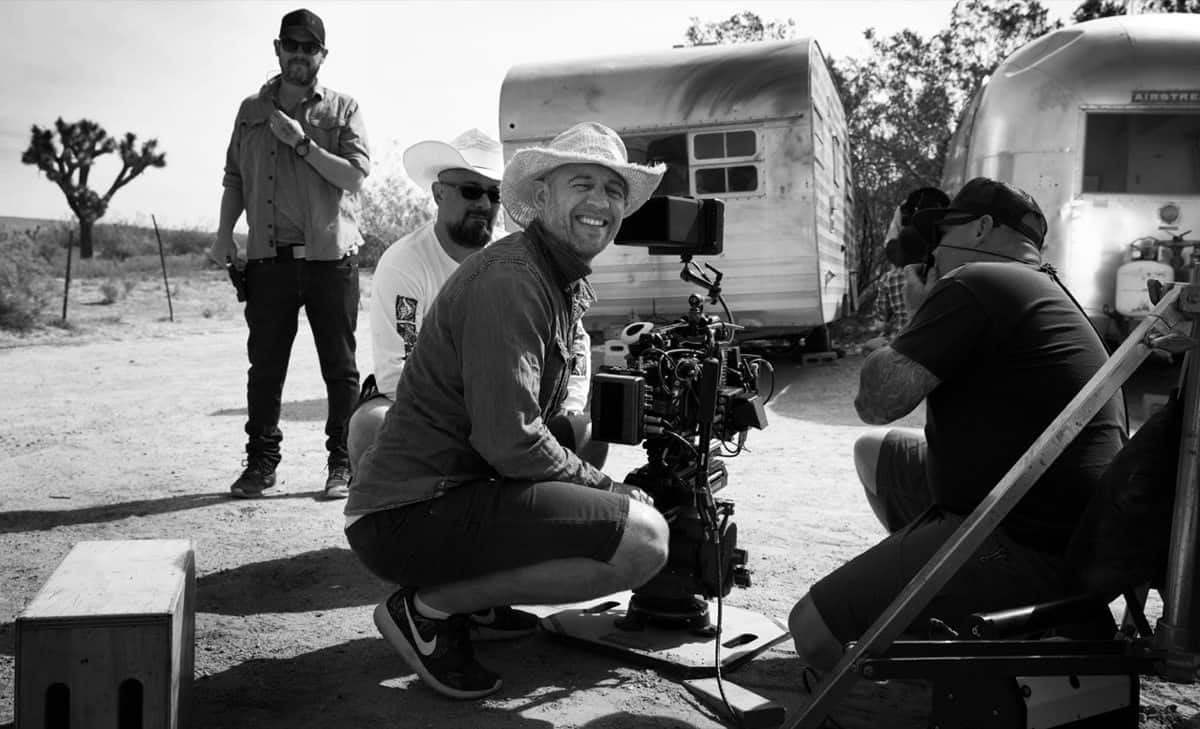 Working with director Anton Corbijn, DP Sebastian Wintero was responsible for shooting the backdrop visuals for U2's most recent 'Innocence & Experience' tour using the ARRI Alexa 65 large format camera system. He wrote in with details about his work.
"When Anton and I started talking about the U2 project, we had only worked together once before – on a very intimate and low-fi shoot in Berlin. This turned out to be the complete opposite, since the projection format was U2's back wall screen – one of the biggest screens ever built, approximately 200ft across and able to project a staggering resolution of 7200×1560.
The films themselves were intended to serve mostly as single take scenes, wide shots with limited action, but strong enough to hold for 5-6 minutes without expiring, visually.
The need to deliver in more than 6K suggested a very narrow range of cameras, and testing made us fall in love with Alexa 65, basically because it delivers a stunning quality, without feeling like a "technical" camera.

It gave us room to use intuition more than anything else: we could consider the image, the people in front of the lens, the natural light, etc, in a way that Anton and I both appreciate.
It brought back my instincts of shooting on film, where you automatically focus more on the shot and the lighting and the composition, than the camera and how to capture it technically. That is really the best testament to any camera, in my opinion.
The Alexa 65 was so simple to work with, and we both considered it liberating. It's the fact that you can work at a digital resolution that brilliant, and still use very simple intuition to arrive at the shot.
Considering Anton's background in B&W film photography, it also introduced another interesting feature – the ability to live grade and design shooting LUTs for us to monitor. The fact that you can digitally develop and print an image turned out to be a great advantage, since the majority of scenes were supposed to end up in B&W. It gave us complete control over the image, opening up a creative playground where we could endlessly experiment and audition various print looks, then load them back into the camera, and take actual inspiration from them, as opposed to monitoring in a standard monitor LUT like 709."