Shooting from the hip
Meet the New Wave / Ruben Woodin Dechamps
Shooting from the hip
Meet the New Wave / Ruben Woodin Dechamps
Filmography (so far): DP on A Second World (2015), My One Demand (2015), We Love Moses (2016), plus second unit DP on Kicking Off (2014) and The Hippopotamus (2017)
When did you discover you wanted to be a cinematographer?
I started playing around with a video camera at school: the immediacy and time-altering nature of the medium enticed me. At 14 there was a distinct moment when I left a gig with goose pimples because of the lighting, and I knew I wanted-me some of that.
Where did you train?
I did a BA in Performance & Visual Arts at Brighton University. Walking round with half ping pong balls over our eyes through video projections was quite the experience. Training really started after this, shooting with a bunch of young filmmakers who wanted to go out and make it work. At times I wish I had trained through the spark route, but I think there is something in learning to work with what is available, whilst powered by Tesco meal deals, which can be very useful.
What are your favourite films, and why?
Dead Man (1995, dir. Jim Jarmusch, DP Robby Müller) – I love this surrealist take on the classic Western – the pacing and atmosphere of this film are almost meditative, the graphical and textured photography is gorgeous.
Enter The Void (2009, dir. Gaspar Noe, DP Benoît Debie) – an incredible visual language to get sucked into and what a tragedy. Guilty pleasures of a visual sensory overload with some fantastic camera choreography.
Underground (1995, dir. Emir Kusturica, DP Vilko Filač) – I'm fascinated by the Balkans and their recent history, and for me this is Kustarica's best work. Balkan opera-scale chaos, with huge subtext, at its best.
What's the best advice you were ever given, and from whom?
A friend who used to work in the industry told me never to rush and not to follow the money.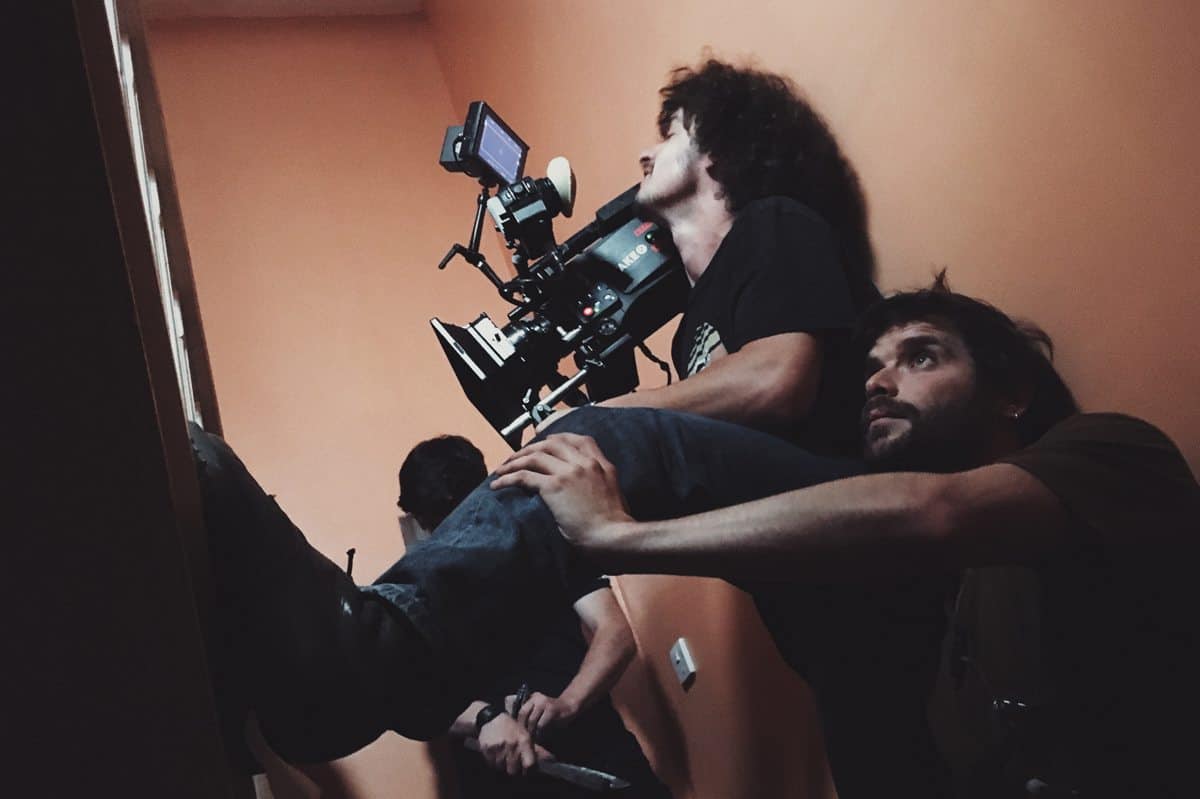 Who are your DP/industry heroes?
Robbie Ryan BSC ISC – for his organic and human work whilst in collaborations with Andrea Arnold.
Harry Savides ASC – for his approach to lighting rooms not people.
Angus Hudson BSC – for his generous support and advice over the years and for inviting me to shoot second unit on The Hippopotamus.
Richard Stewart – for his work on The Possibilities Are Endless and advice on balancing work, play and choosing the right projects.
Have you won any awards or received any nominations?
A Second World was nominated for best short documentary at Camerimage 2016 and won several awards at other festivals. I've also shot a couple of award-winning music videos.
What's your proudest moment?
My One Demand, directed by Matt Adams, a live-streamed, one-shot feature in Toronto in 2015. Resting-up after the two-hour-long take, which traversed the city as it turned to night, was pretty special.
What's the worst knock-back/rejection you ever had?
When I was starting out I took the lens off an HMI fresnel to get harder shadows like an X-light. That night I woke up and had dried-out my eyes and was very sunburnt. I had to lie with teabags on my eyes to get moisture back into them. It took a few days for my eyes to return to normal and that really woke me up a bit to safety on-set.
What have been your best/worst moments on-set?
Best: Finding a shot of my gran, as she woke up with the morning sun behind her through window shutters as they were raised up, was very special. It was a very personal project we shot for six years about three grannies, and that shot really encompassed what we were after – the grandson's gaze and the fragility of her physicality and memories.
Worst: turning up on a music video to find seven dogs being strapped-up with Go-Pros as camera operators, and being told to wear a dog suit so I could blend in whilst shooting, with salami everywhere.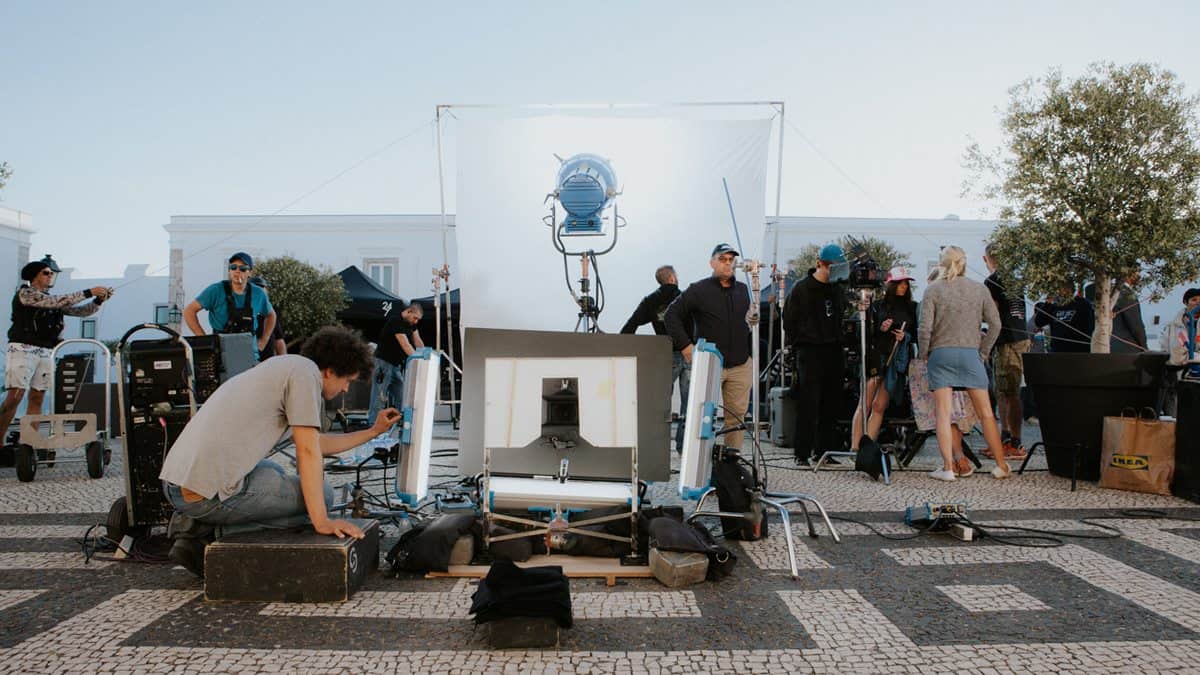 "At 14 there was a distinct moment when I left a gig with goose pimples because of the lighting, and I knew I wanted-me some of that."
- Ruben Woodin Dechamps
What was the biggest challenge on your latest production?
A music video for Bonobo (No Reason, featuring Nick Murphy) earlier in the year, directed by Oscar Hudson. We had to build a miniature camera rig using a home-made wire rig. There was no grip, so it was pretty challenging on the day to get the rig working, whilst also working with the lighting team and supporting the director.
(see more of Ruben's views on shooting Bonobo here)
Tell us your most hilarious faux pas?
I managed to lock the main unit DP's keys into his car on the first day of a feature on the tech recce. I then spent two hours feverishly trying to get them out with a piece of wire so he didn't have to get a taxi home. All without the rest of the crew noticing. Not sure that I got away with it.
Away from work, what are your greatest passions?
Swimming, surfing, friends and exploring.
What one piece of kit could you not live without?
I've recently got into having an Alladin Eyelite mini LED with me on-set – it's a great little versatile tool that you can hide pretty much anywhere.
Which films are you most proud of to date?
I've been shooting a feature in London for five years, LFD-Hope, with director Josh Loftin. With Josh on sound and me with a camera, it's a very lo-fi John Cassavetes-informed approach, and very refreshing to get rid of all the paraphernalia which comes with making a 'proper' film. Working with non-actors its a five-part anthology of different characters who reside within the city. We both grew up in London, which is changing fast, and it feels important to reflect this in cinema.
What's the weirdest place you've ever shot in?
Shooting in an black '80s Ford Granada hearse in rural Serbia, with a gypsy band and three pigs in the car, was very odd.
Tell us your hidden talent/party trick?
I was in a reggae band for seven years – so I guess it would be bass guitar.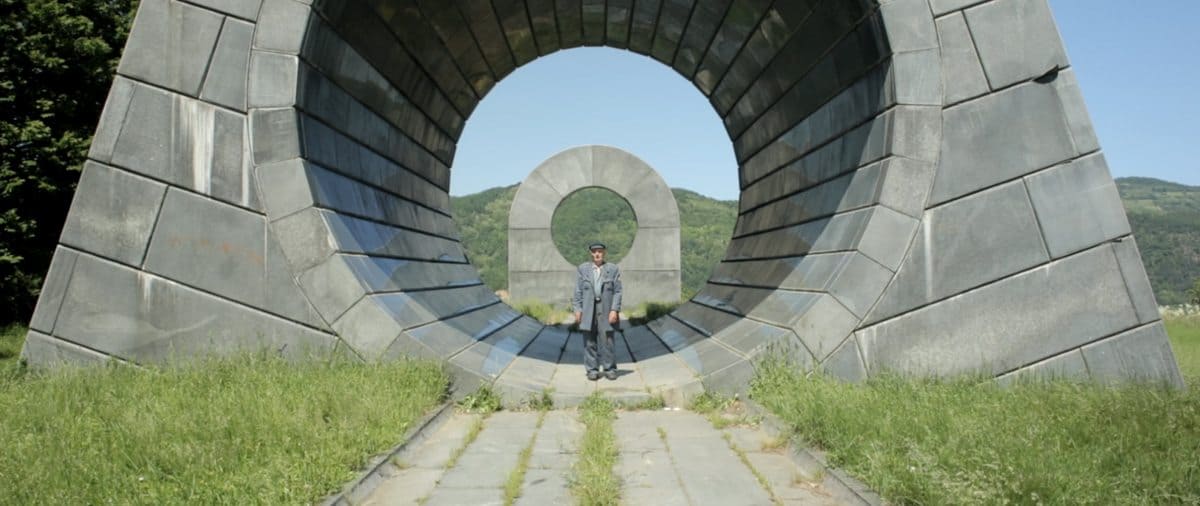 In the entire history of filmmaking, which film would you love to have shot?
American Honey (2016, dir. Andrea Arnold, DP Robbie Ryan BSC ISC) – I love what Andrea draws out of Robbie's style and how organic and unfussy he is able to make his work feel. Living on the road with non-actors, in a way that embraces spontaneity within a structure, is something I like doing a lot. You really sense the spirit of these youngsters through the film.
What are your current top albums?
Knee Deep In The North Sea by Portico Quartet.
Can you tell us your greatest extravagance?
An everlasting swim pass at my local pool.
What's the best thing about being a DP?
No routine.
What's the worst thing about being a DP?
No routine.
Give us three adjectives that best describe you and your approach to cinematography?
Playful. Honest. Instinctive.
If you weren't a DP, what job would you be doing now?
An architect, or art teacher.
What are your aspirations?
More long-form work. To keep growing as a DP, and collaborate with inspiring people who make work they believe in.