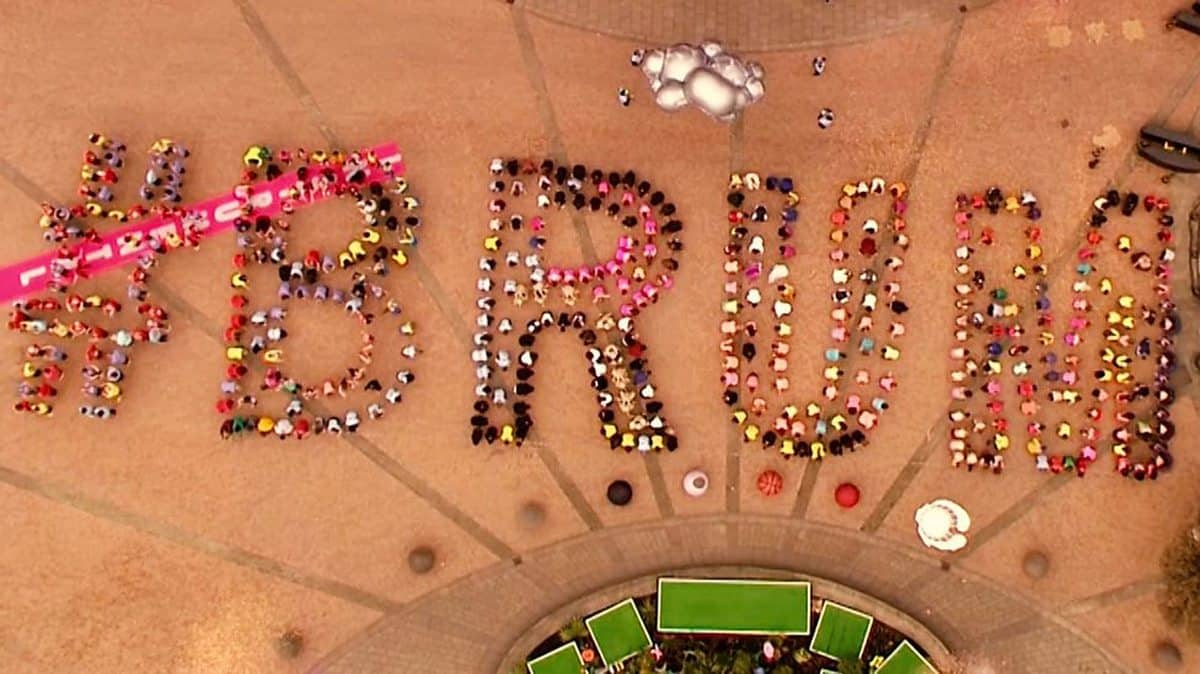 MōVi expert/camera operator James Davis was involved with the ground-breaking shot on Sunday 15th April, which went out live to over 1 billion viewers world-wide on the BBC as part of the Commonwealth Games closing ceremony.
The single five-minute live shot was filmed in Birmingham, England, as part of the handover from Australia's Gold Coast to the UK's second city as the next host of the Games in 2022.
The video can be viewed on the BBC Sport website (UK users only) – https://www.bbc.co.uk/sport/commonwealth-games/43775463
James Davis noted… "hats off to… DP Nathaniel Hill, fellow operator John Clarke for doing an awesome job flying the Mövi in tandem with me across several segments, Craig Porter for smashing it on Mövi tech duties, Warren Buckingham for killing it on focus, Matt Ingham who was remote operating on the crane sections along with the seconds leading up to them and, of course, our amazing team of 15 grips/crane techs across both Technocranes."
The extraordinary work behind the camera was conducted by:Ons and offs from two Technocranes, two tracking vehicle step on/offs, and lots of stairs.
1 x person flying solo
2 x people flying the rig in tandem, operating together
2 x people flying the rig in tandem with remote operation
2 x people flying in tandem switching between solo and remote operation
2 x Shotdock systems utilised for the Crane hand-on/hand-offs
Multiple hula-hoop handoffs between two operators whilst the rig was being operated by the remote operator
The locations in Birmingham are near to the city's Jewellery Quarter, where British Cinematographer magazine is designed and produced.