Grumpy customer
Göran Hallberg FSF / A Man Called Ove
Grumpy customer
Göran Hallberg FSF / A Man Called Ove
An impression of a country can be heavily influenced by film portrayals. Which is why outsiders might justifiably believe the USA is populated by superheroes and mutants, while the UK is full of either cocky gangsters or plucky types. By the same measure the Swedes tend towards the gloomy – from the existential musings of Ingmar Bergman, to angst-ridden, socially awkward detectives, and grumpy old men making life difficult for everyone else.
This image continues with A Man Called Ove, which at last got a UK release in June this year after screenings in Sweden and other Nordic countries in 2015. For director of cinematography Göran Hallberg FSF, the film is also something of a theme, after his work on two films about another curmudgeonly old codger – The Hundred Year-Old Man Who Climbed Out of the Window And Disappeared (2013) and its sequel, The 101-Year-Old Man Who Skipped Out On The Bill And Disappeared (2016).
"I don't know if it is a specific trend, but there is a Swedish audience that likes films about grumpy old men," Hallberg muses. A Man Called Ove is based on the novel by Fredrik Backman and directed by Hannes Holm, with whom Hallberg has now made five films. Rolf Lassgård, best known outside Sweden as the first actor to play introspective detective Kurt Wallander, is the title character, an isolated figure who splits his time between being a busybody and visiting his wife's grave.
After having had enough of his neighbours' perceived incompetencies Ove resolves to kill himself, only, ironically, to make a hash of it. The arrival of a new family next door slowly changes his life and attitude, which Hallberg says is reflected visually in the film.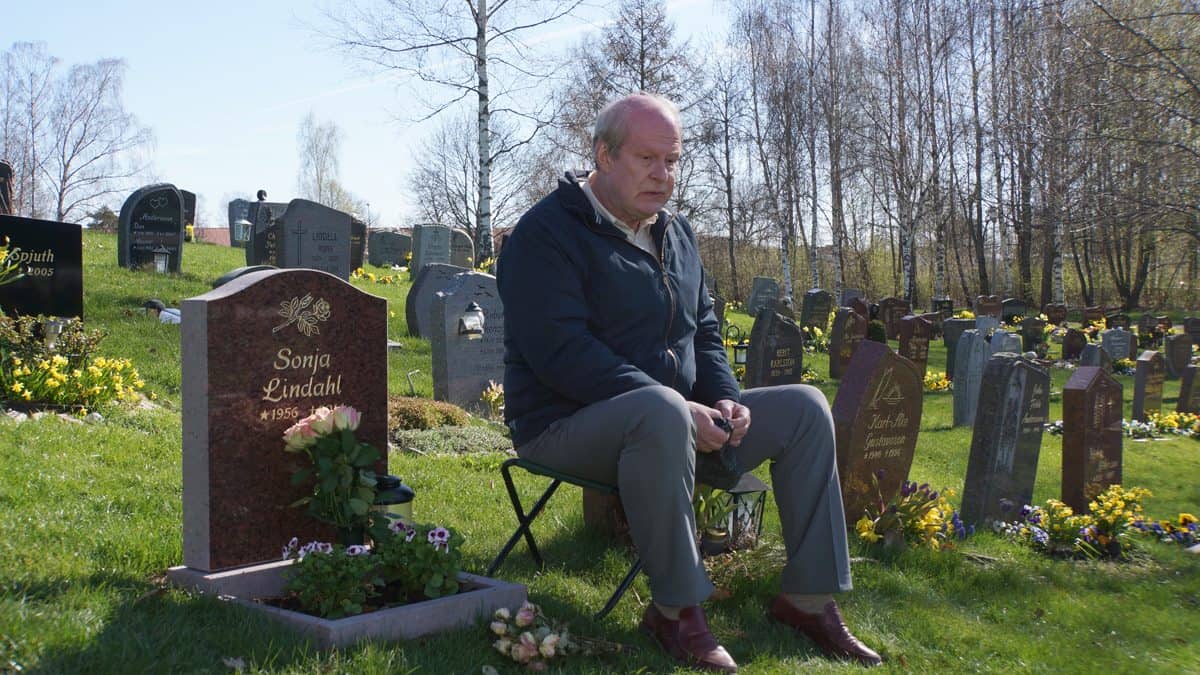 "It's this man's story, from his point-of-view and we are with him all the time," he explains. "He's stubborn, thinks everybody is an idiot and is a kind of rectangular person. So we decided that when he was walking we would shoot him from straight in front."
The colours of the film also reinforce Ove's character and feelings, particularly as Hallberg and Holm's shooting plan began in March and April.
There was quite a bit of cloud and the light was blue-grey," Hallberg says. "We then did some interiors for a couple of weeks and when we shot the end of the film outside it was spring-summer. That fits in with the mood of the story. Ove goes to a different house and everything is warmer and more free, which we represent with handheld camera shots."
A Man Called Ove was shot on ARRI Alexa SXT Plus with Cooke Anamorphic/i lenses - the first Swedish production to use them - and older Angenieux Optimo 56-152 zooms.
"Sometimes I use two cameras, with Primes on one and a zoom on the other," Hallberg comments. "But on this I used mostly the Anamorphic Primes, particularly the 40 and 60mm because I like to be close to the actors. It was very much the case on this film. It's Ove's story so we have to be near him."
Much of this was done using Steadicam, operated by Joel Olsson, who has become a regular part of Hallberg's crew.
"Joel is a fantastic camera operator who I've used for the last five years on different films and TV series," he says. "You can use the Steadicam as a stand as well because it is so stable. But in Sweden we don't really have camera operators because the budgets can't usually afford it. I operate myself, especially when the shots are handheld."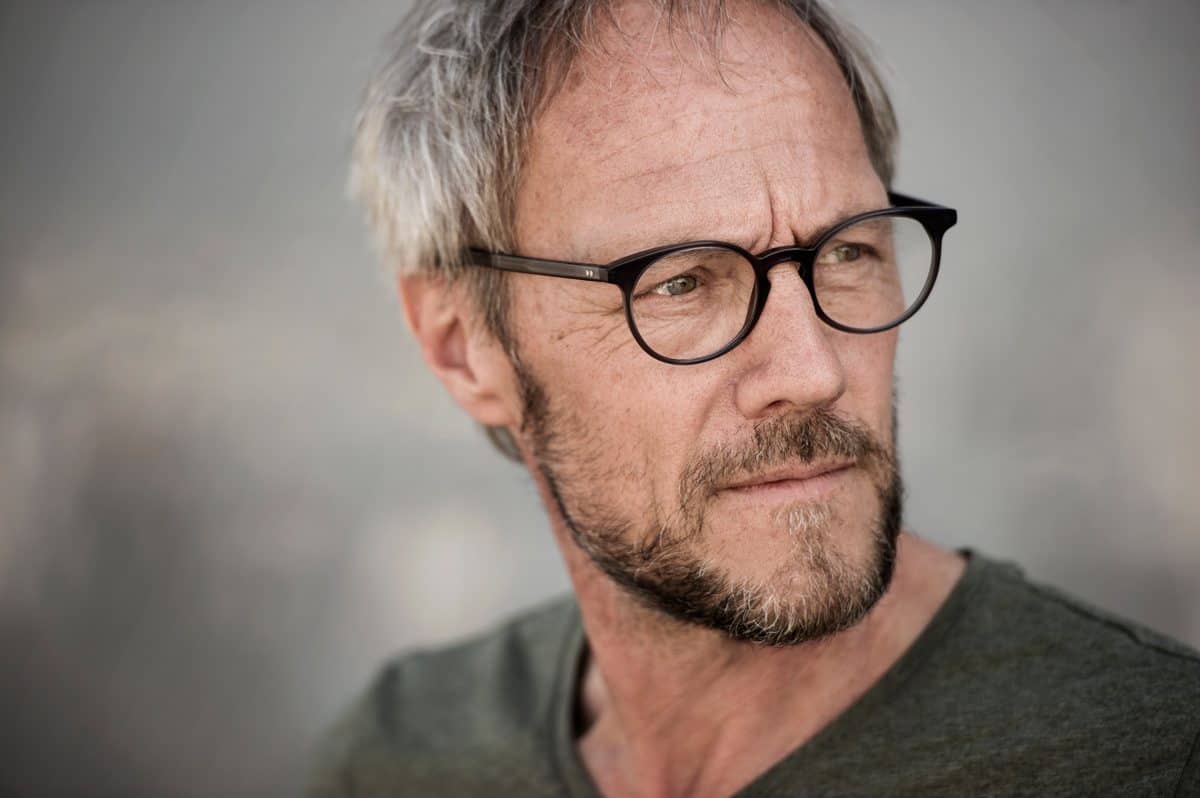 "On this I used mostly the Anamorphic Primes, particularly the 40 and 60mm, because I like to be close to the actors. It was very much the case on this film. It's Ove's story so we have to be near him."
- Göran Hallberg FSF
Another longstanding crew collaborator of Hallberg's is gaffer Kent Högberg, who has worked on many of his films and whose credits include Bergman's Fanny And Alexander (1982) and Tarkovsky's Sacrifice (1986).
The film was shot on location, including the northwestern city of Trollhättan, with real houses for the interiors as well as the exteriors.
"We rented a house and the owners let us rebuild parts of it so we could open it up," Hallberg says. "Everybody in the area loved the book and let us walk in and out of the house. It was easy to get around because of the Steadicam."
Lighting included Par Cans, which Hallberg explains gave "nice reflections", Lite Panels, Kino Flo Celeb small LEDs and some 4K HMIs, plus a 6K.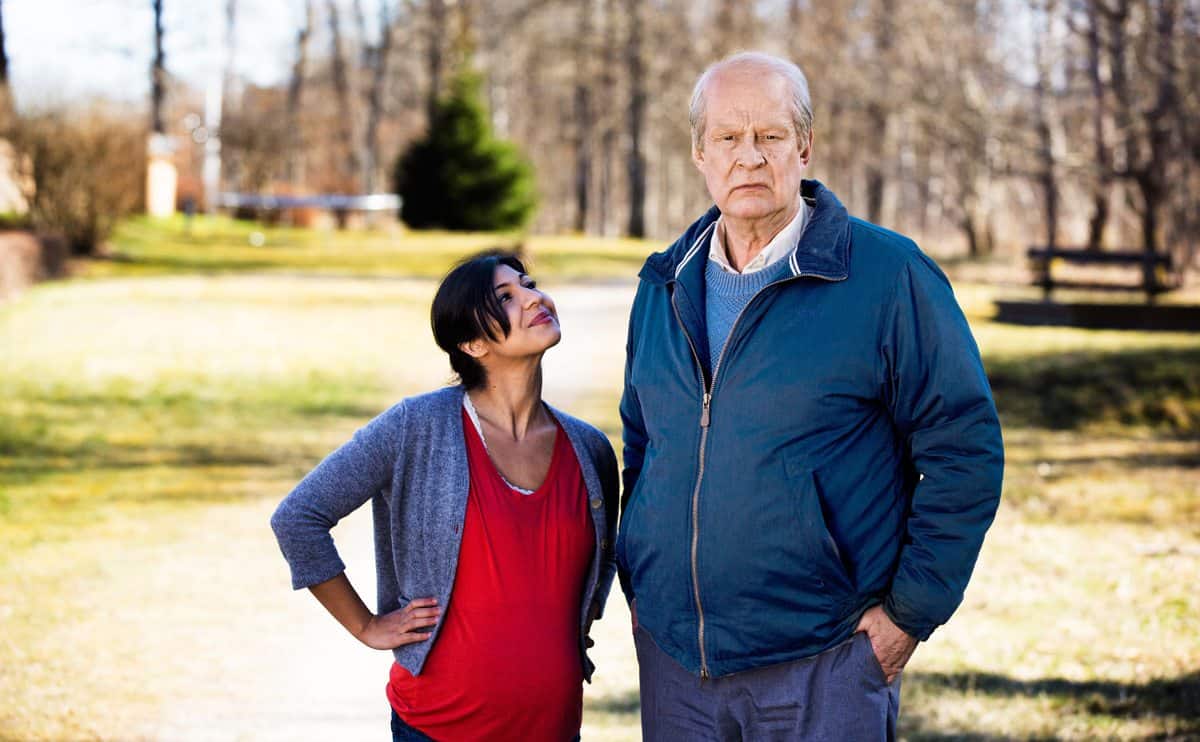 Hallberg is currently in the middle of shooting another film with Holm. While it is about a younger person, Ted – Show Me Love still has dark undertones. It is based on the true story of '70s singer-composer Ted Gärdestad, a teenage musical prodigy who performed songs co-written with his younger lyricist brother Kenneth. After contacting ABBA's manager, Gärdestad began making records, with Benny Andersson and Björn Ulvaeus producing.
Success came quickly, with more albums and singles, although it began to fade by the 1980s. Eventually Gärdestad dropped out of the music business and became involved with an Eastern religious group. Mental health problems and bizarre incidents of mistaken identity took their toll on the fragile artist, who was schizophrenic and eventually killed himself in 1997 aged 41.
To capture the look of the early '70s and then the '80s and '90s, Hallberg is shooting on a mixture of Super 16mm (blown up to 35mm) and digital (Alexa). "I'm very familiar with both formats and although I would prefer to shoot on film it is more expensive," he explains. "I remember the '70s so well. Hannes and I made another film about that time, Behind Blue Skies (2010), which had a Kodachrome look and was also filmed on S16mm - and I love to do those kinds of shoots. For Ted – Show Me Love, I'm using Leica lenses with short focus, sometimes out of focus, to reflect Ted's state of mind. It's going to be very powerful."
Ted – Show Me Love is due to wrap in July with a possible release later in the year.