Lights, camera, abduction…
Roger Deakins CBE BSC ASC /Hail, Caesar!
Lights, camera, abduction…
Roger Deakins CBE BSC ASC /Hail, Caesar!
Picture this. Hollywood. Early 1950s. Motion picture production is in full swing, with all manner of colourful productions and characters. Over at Capitol Pictures, rugged studio fixer Eddie Mannix is busily trying to solve the various problems of the studio's actors and filmmakers, whilst also keeping any scandalous behavior out of the gossip columns.
His latest assignments involve a disgruntled director, a singing cowboy, a beautiful swimmer and a handsome dancer. As if this wasn't enough, Mannix faces his biggest challenge when leading light Baird Whitlock is kidnapped in full-costume during the swords-and-sandals epic Hail, Caesar!, by a mysterious a group calling itself "The Future". If the studio doesn't pay $100,000, it's the end of the line for the superstar. Meanwhile, a Soviet submarine surfaces off the Malibu shoreline.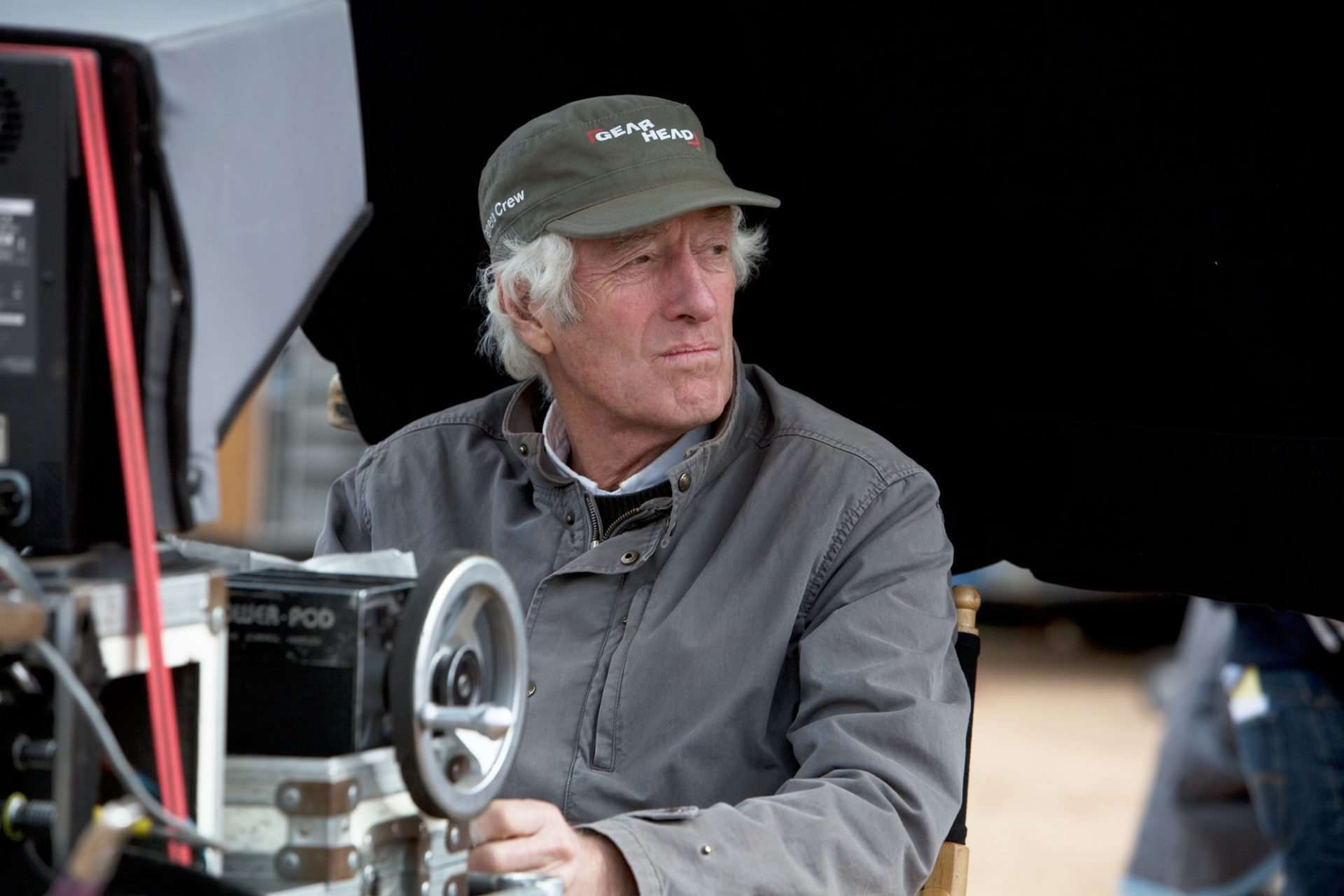 Written, produced, edited and directed by Joel and Ethan Coen, the $22m Working Title/Universal Pictures comedy production of Hail, Caesar! stars Josh Brolin, George Clooney, Alden Ehrenreich, Ralph Fiennes, Jonah Hill, Scarlett Johansson, Frances McDormand, Tilda Swinton and Channing Tatum, with narration by Michael Gambon.
Teaming up with the Coens to lens the production was their longtime cinematographic collaborator Roger Deakins CBE BSC ASC. It was the first movie that Deakins had shot on celluloid since True Grit in 2010, after which he famously declared he would only shoot digital from then on. But, with classic Hollywood themes and different movie genres appearing with the main body of the Coen's latest project – films-within-the-film – celluloid became an obvious choice and Deakins agreed to give it another whirl.
Principal photography began in Los Angeles on November 10, 2014, and took place at locations around the wider LA conurbation until February 2015. Warner Bros.' studio, which has retained its vintage buildings, stood in for most of the fictitious Capitol Pictures studio scenes. Union Station in Downtown LA was also used for some studio exteriors. The synchronized swimming scenes with Scarlett Johansson were choreographed and shot on Stage 30 at Sony Pictures Studios, the same tank that was used for Esther Williams' original films. Locations for scenes beyond Capitol Pictures included the Appian Way scenes, which were shot at the Big Sky Movie Ranch in Simi Valley, and the Western sequence, which was filmed at Vasquez Rocks Natural Area Park. Other locations included Bronson Canyon, in Griffith Park, the Hollywood Palladium, the Fonda Theatre, as well as private houses in the Los Feliz area of the city.
"So we decided that the Roman epic, cowboy Western, drawing room drama, swimsuit movie, song-and-dance picture, and surreptitious Hitchcockian Soviet submarine elements, should all be restrained somewhat."
- Roger Deakins CBE BSC ASC
Ron Prince caught up with the cinematographer on a sunny morning at his home in Santa Monica to discover more about Hail, Caesar!...
Shooting in LA, I imagine you were home every night at a decent hour?
RD: Yes, absolutely! It was unusual to shoot in my hometown, and I was able to stay at home every night. LA is fine to shoot in if you leave early and return after rush hour. The locations were great, and I especially enjoyed working on the Warners' backlot over one weekend. They were amazing, cleaning out all of the paraphernalia – trailers, electrical hook-ups and other modern fixtures – from between the stages. It's similar to the way it was in the 1950's and we were able to get some nice shots of the long avenues of stages.
What were your initial creative conversation with Joel and Ethan?
RD: Joel and Ethan had been talking about this movie for at least 15 years, and often talked about George playing-an-actor-playing-a-Roman-centurion. But they usually have several scripts going at the same time, and I began to believe it was all hype. But then, Hail, Caesar! became the one to fall next.
Without doubt the most important conversations we had first were about how to go about shooting the films-within-the-film. How closely would we mimic the films being made in 1952? And how extreme we would go? For example, the Roman epic might have been shot on 70mm or CinemaScope. Ethan was quite keen that the films-within-the-film were not too far removed or different from the look of the main picture, so they wouldn't jump out. This was a drama more than it was a tribute to Hollywood filmmaking of the time. So we decided that the Roman epic, cowboy Western, drawing room drama, swimsuit movie, song-and-dance picture, and surreptitious Hitchcockian Soviet submarine elements, should all be restrained somewhat.
Did you look at any particular creative references?
RD: Not many. We looked at the choreography and camera work in clips from Ether Williams' movies… and Gene Kelly's movies too. We looked at some of Charlton Heston's big moments in Ben Hur as well, but that was about it.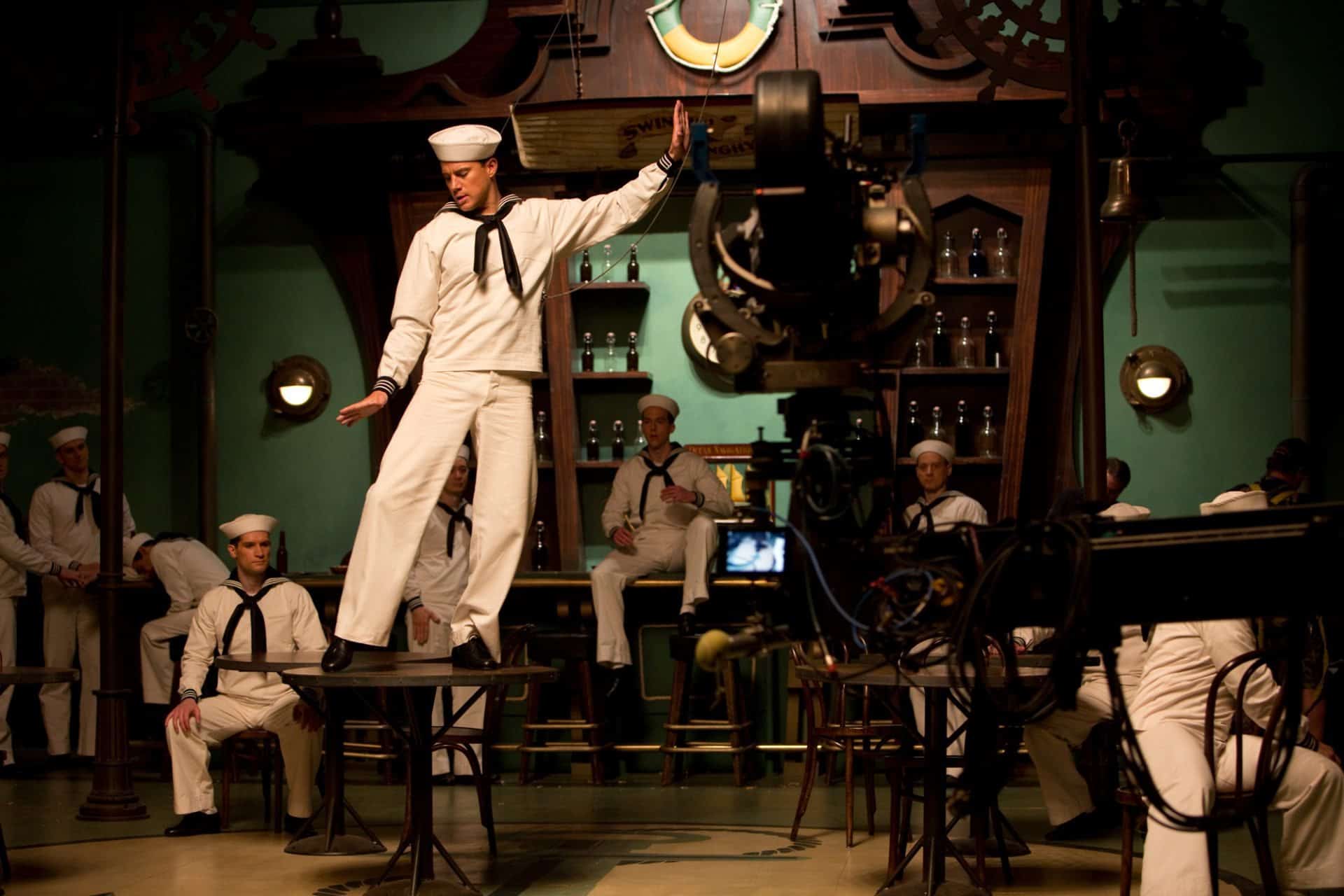 Please share your thoughts about going back to shooting on film?
RD: It was… OK. My last movie on film was True Grit, about five or six years ago, and I've have been on digital since then. On balance, I would have preferred to have shot Hail, Caesar! digitally. But we went back and forwards on this and went with film because of the subject.
The wonderful thing about film is that it forces everybody – the actors, the director, the crew – to concentrate on the moment, to get the action on that bit of film as efficiently as possible. Film has a grain and texture, that is pleasing, but these days it's not that different to an ARRI Alexa.
Ultimately, though, shooting film proved problematic. We had problems with the stock, with breathing in the gate, and had problems at the lab when a roll was misprocessed. I had never had that before. Coming back to film after a gap of five years, it was not a shock to find that services and skills have dwindled. I had been warned about the problems of shooting film now. We shot plenty of tests and knew what I was getting into. I don't think the infrastructure's there now, and it was only to be expected really.
The truth is that film has had its day. I wish it wasn't true – seriously, sincerely. I wish there was no digital revolution, that that we were just shooting film. I wish that the films labs still existed and that Agfa still made negative. But they don't exist, and the best option now is to shoot digital. I appreciate there are film labs still around and new ones springing up, but its risky for them and risky for the cinematographers – we've all had problems.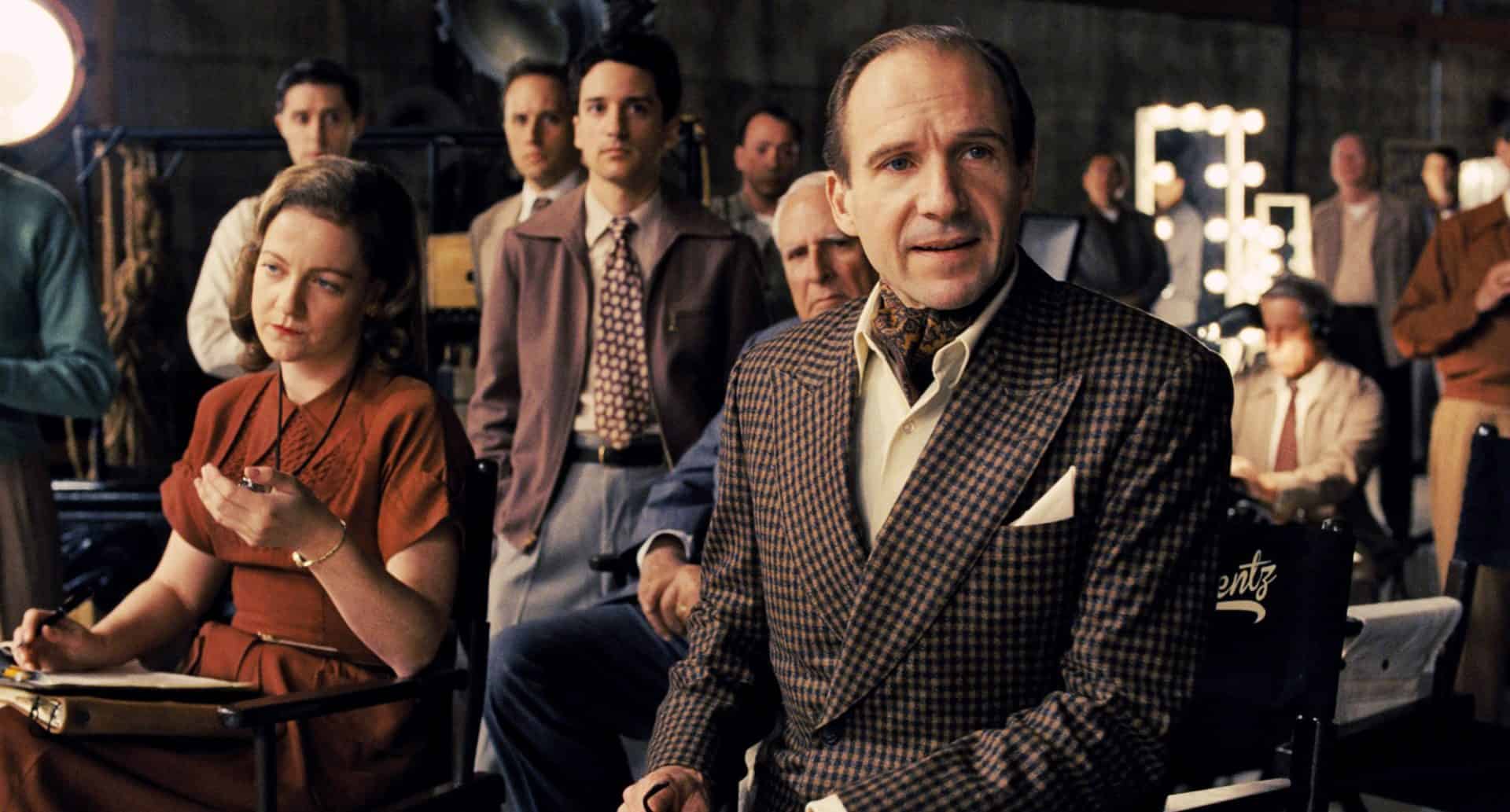 Tell us about your choice of cameras and lenses?
RD: Luckily Otto Nemenz still had the Arriflex 535B that I always liked using. It was a good job I contacted them when I did as it was very close to going over to the ACS Clubhouse as a museum exhibit. We used an Arricam LT as the B-camera.
As for lenses, I have always shot with ARRI Master Primes, and worked with them since they were first developed. For me, they're the cleanest, sharpest lenses out there. I am not a cinematographer who swaps his lens choice between movies. If I change the look of a movie I do it through the lighting. I might select a lens for a particular effect, and change between focal lengths between movies, but I will shoot with the Master Primes until I get a better set of lenses.
For Hail, Caesar! I maybe shot a bit wider than normal – with 21mm, 27mm and 32mm – and then went slightly longer for some of the films-within-the-film, such as the Roman epic and the Western, as that was the look of those movies originally.
How did you go about shooting the various films-within-the-film?
RD: We didn't stretch things too far. We decided to on a muted colour palette for the main movie, and it was really the colour of the sets and costumes that gave us the differentiated looks and feels for the films. I used some filtration to boost the rich warmth and texture of the Roman epic scenes, and did some work in the DI to boost the colours, but not that much really.
When you see the movie, there were some subtle things we did with the framing to take us inside the films. The overall movie is 1.85:1, but we sometimes watch the Western or the Roman epic as 1.33:1. We shot these scenes in 1.85:1, but framed the shots with the 1.33:1 crop in mind. We also played with pulling back from a shot to reveal that we're actually in a screening room or theatre.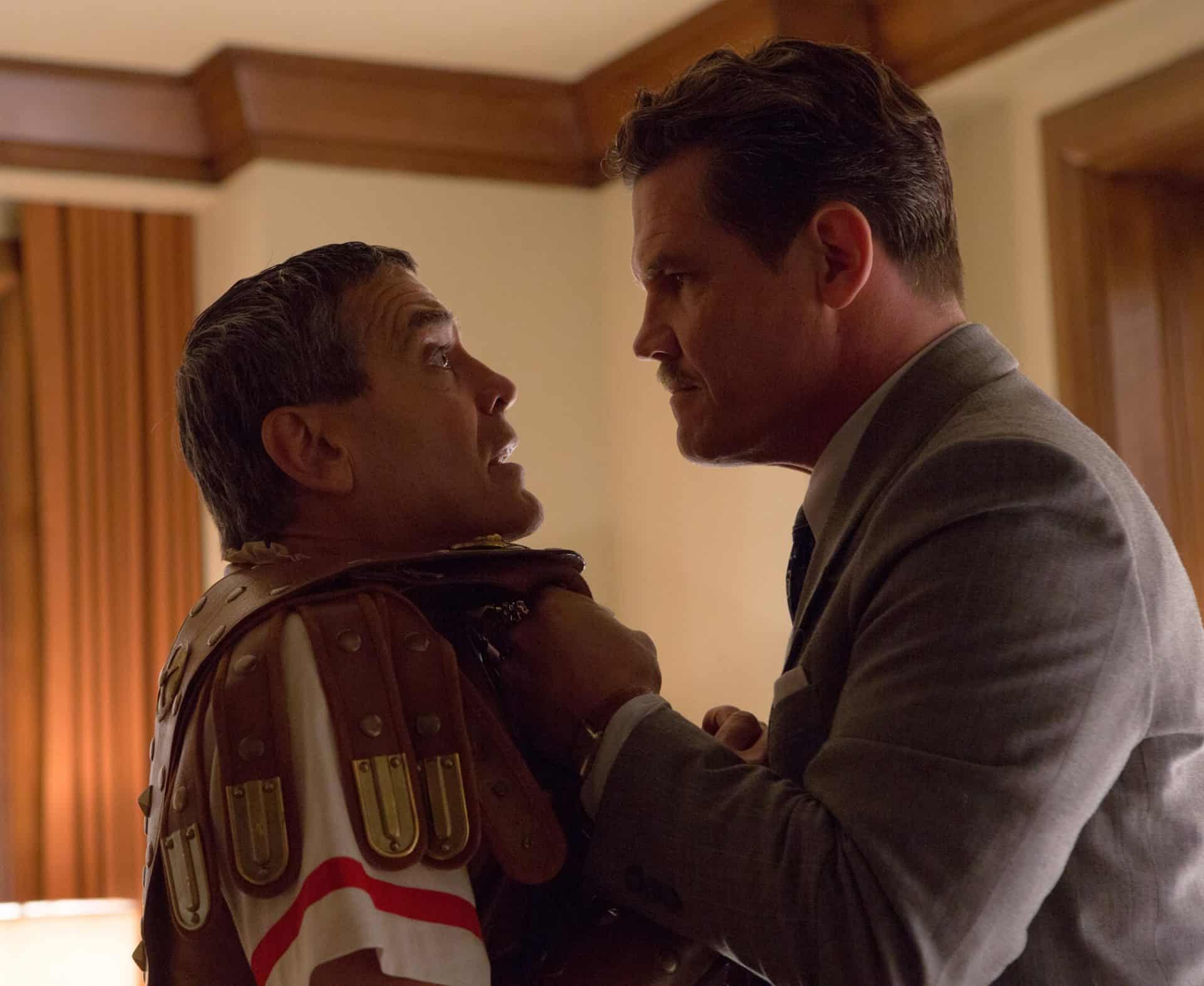 What was it like mimicking the style of 1950's cinematography?
RD: It was really interesting and quite a challenge, but good fun. For example, it was great to shoot Scarlett Johansson in the same pool, on the same stage, where Esther Williams made all those films. But it's rather dirty these days and we could not afford to paint it, so it needed some CG enhancement.
The original gantry is still there and we used that for lighting. But we had to construct new rigging, or cover existing rigging, in wood, as that's what they used then and you see that in the movie. I lit those scenes with the same hard light as they did in the past, rather than my normal softlight gags. I used more light than I have for many, many years. I must have had about a hundred 10K Fresnels on that pool.
It was challenging getting the old lamps. The studios still have some and Hollywood For Hire, up in the Valley, had all sorts of old lamps too, but many had to be recabled before we could use them. It was funny seeing this old equipment, and cameras like Panavsion Golds and Arriflex 35BLs, on the shelves now historic antiques.
Some of the hard lighting, with Brute arcs and the like, was a bit counter-intuitive to me, as I use softlight. But it was fun working out camera moves that track back and out of the set to reveal the stage, actors, crew, props and all the other paraphernalia they had. I think healthy and safety rules were different back then, and that was a bit of an eye-opener.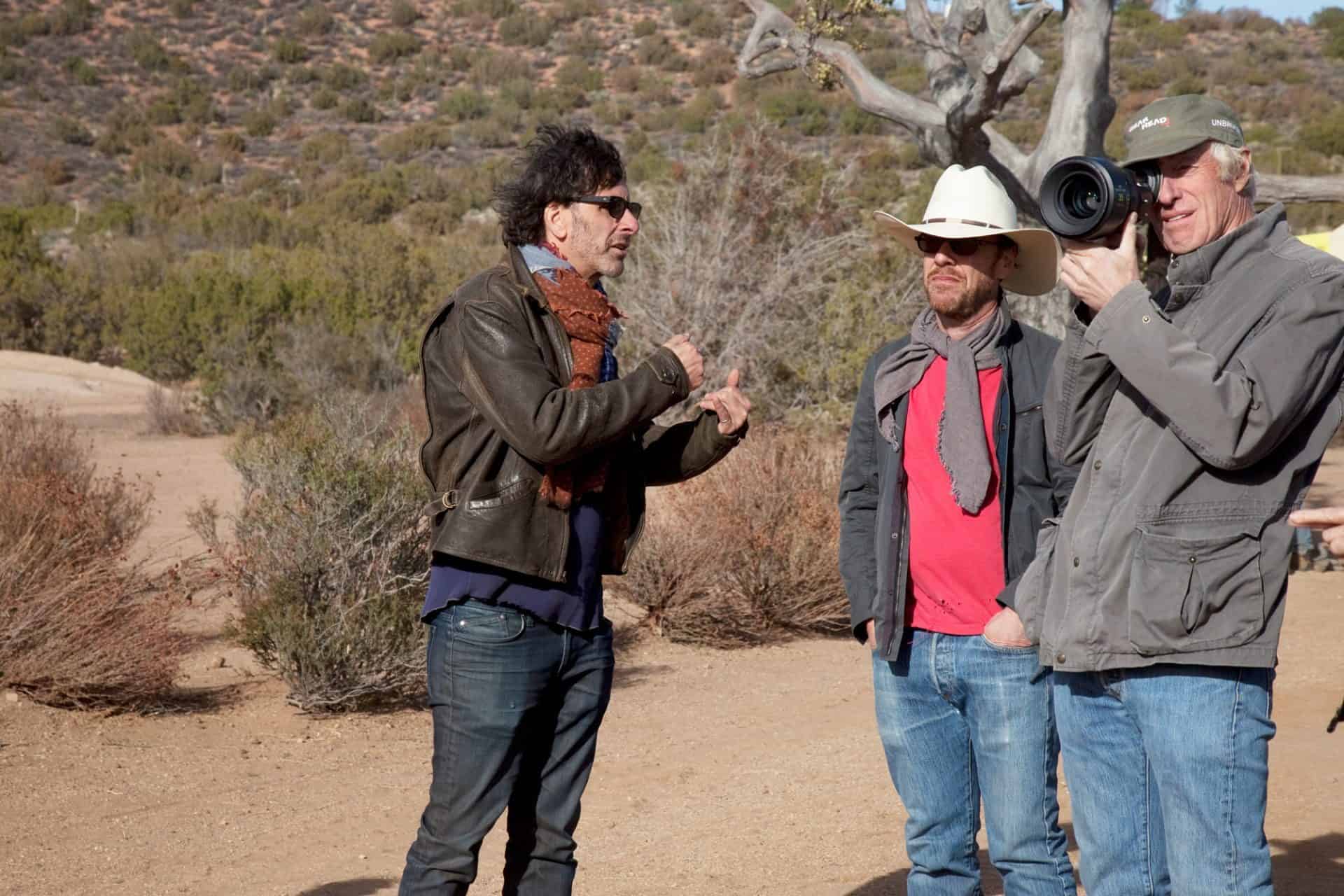 How much time did you get for prep and what were your working hours?
RD: I had about six weeks of prep. Joel and Ethan like me to come on early and always give me a lot of prep time. I started Hail, Caesar! pretty much after I had finished on Sicario. One of the reasons I love working with them is that you're involved with the whole process. It's so nice to be part of a close group of creative people, to talk about the sets, costumes, props, lights, practicals and even the CG, and to help the directors refine their storyboards and minimise the unexpected.
The whole shoot was 54 days, with time off during Christmas. We were contracted for 12-hour days, five days a week. Sometimes we did a bit less, sometimes a bit more, and we swapped-out some weekends, such as when we shot at Warners. It was a nice working regime.
Which filmstocks did you select?
RD: There's not much choice now, so it was Kodak 50D for Western and Roman epic exteriors, and Kodak 200T and 500T for the rest, as I prefer Tungsten-balanced stock. Through the lighting I got nice, vibrant looks from the sets and costumes, and enhanced it a little filtration, perhaps an 1/8th coral.
Who were your crew?
RD: I worked with a team that have been with me regularly on movies for the last 10, 15, 25 years – since Barton Fink and Fargo. Mitch Lillian was my key grip, Chris Napolitano was my gaffer, and Andy Harris my first assistant/focus puller. Bruce Hamme was dolly grip and Jess Ramos was the clapper loader.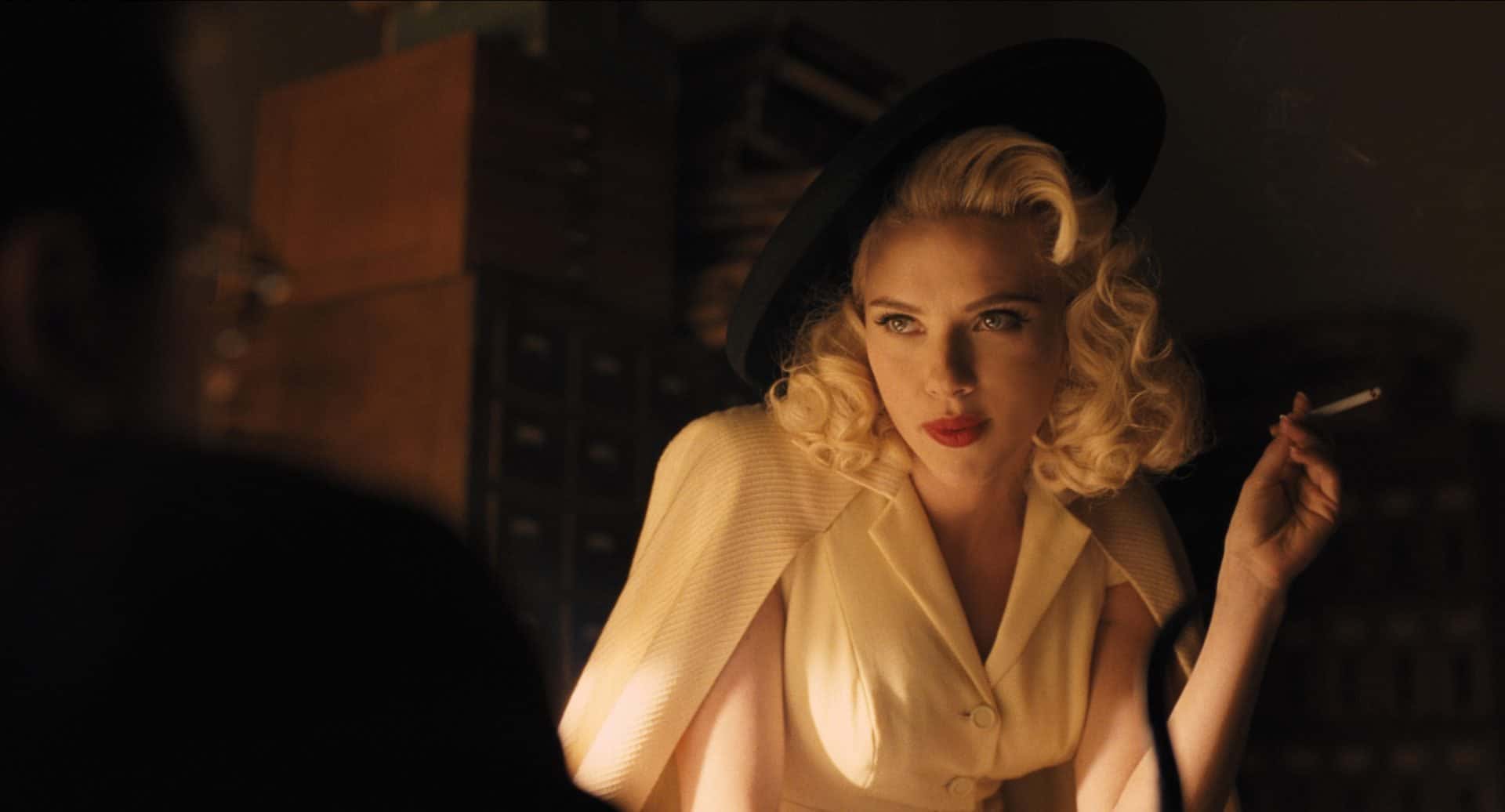 Do you have any favourite or unusual shots in the movie?
RD: Yes, there are a couple of images of Josh walking around the studio which we partly discussed and partly made up on the day, that I am pleased with. There's a shot of a giant statue that Jess Gonchor, our production designer, built on the backlot at Warners, and we see the small figure of Josh walking through the scene at night – like a classic Georgio Di Chirico image. That's pretty neat. Also, there's a shot of Josh walking on the stage, where the camera pans up and we see the three crosses of the crucifixion, with a fake sunlight sky behind them. I like that image too.
Was there much to do in the DI grade?
RD: I did the DI at EFILM with my longtime grader Mitch Paulson. In terms of colouring, there was not much needed, apart from pushing the reds and other colours a bit. Most of the work centered on finessing a couple of composite effects shots. There's a twilight driving scene that we wanted to look like a back-projection, but it was in fact composed of separate shots – bluescreens of the car on a stage, combined with background plates of a dual carriageway in Palos Verdes that we shot at dusk and dawn about three weeks after the stage work. So we spent time balancing these properly. We also worked on the submarine scene in which Channing Tatum's character is taken to the USSR. We shot that in a tank at Sony with painted backdrops, and needed time in the DI to tie-in the CG set extension and water elements.
What was your overall experience of shooting Hail, Caesar!?
RD: What's not to like? We had a lot of fun, and always do with the Coens. Although True Grit was one of the toughest movies I have ever shot, I remember it as one of the most fun I ever did. Hail, Casear! was hugely enjoyable too. It's not a big-budget movie, and was far from the scale of the old Hollywood movies we were mimicking, but there's a lot in it, and we had a really good shot at it.