Super friends
Larry Fong ASC/Batman v Superman: Dawn Of Justice
Super friends

Larry Fong ASC/Batman v Superman: Dawn Of Justice

Until now Batman, Superman and Wonder Woman had never collaborated together on the big screen. However, the opposite is true for filmmaker Zack Snyder and Larry Fong ASC, who was the cinematographer responsible for Snyder's 300, Watchmen, Sucker Punch  and now Batman v Superman: Dawn of Justice.
"I would hope we never stop learning, but it probably helped that both Zack and I built similar foundations at Art Center College of Design in Pasadena, California," states Fong. "We discovered early-on that we had similar aesthetic tastes, and could easily share ideas, when we worked on student films together. Our professional collaborations continued later in the form of music videos and commercials. Today, the film projects may be more elaborate or gain more notoriety, but the same enthusiasm and excitement of discovery continues."
"Of course I had to take into account what has gone before in previous Superman and Batman versions," notes Larry Fong. "Clearly the work that Christopher Nolan and Wally Pfister ASC achieved with their Batman trilogy could not be ignored, but in the end Zack gave me the freedom to do what I thought appropriate. We shot many, many tests of lighting, costumes, and make-up to be sure we were going in the right direction."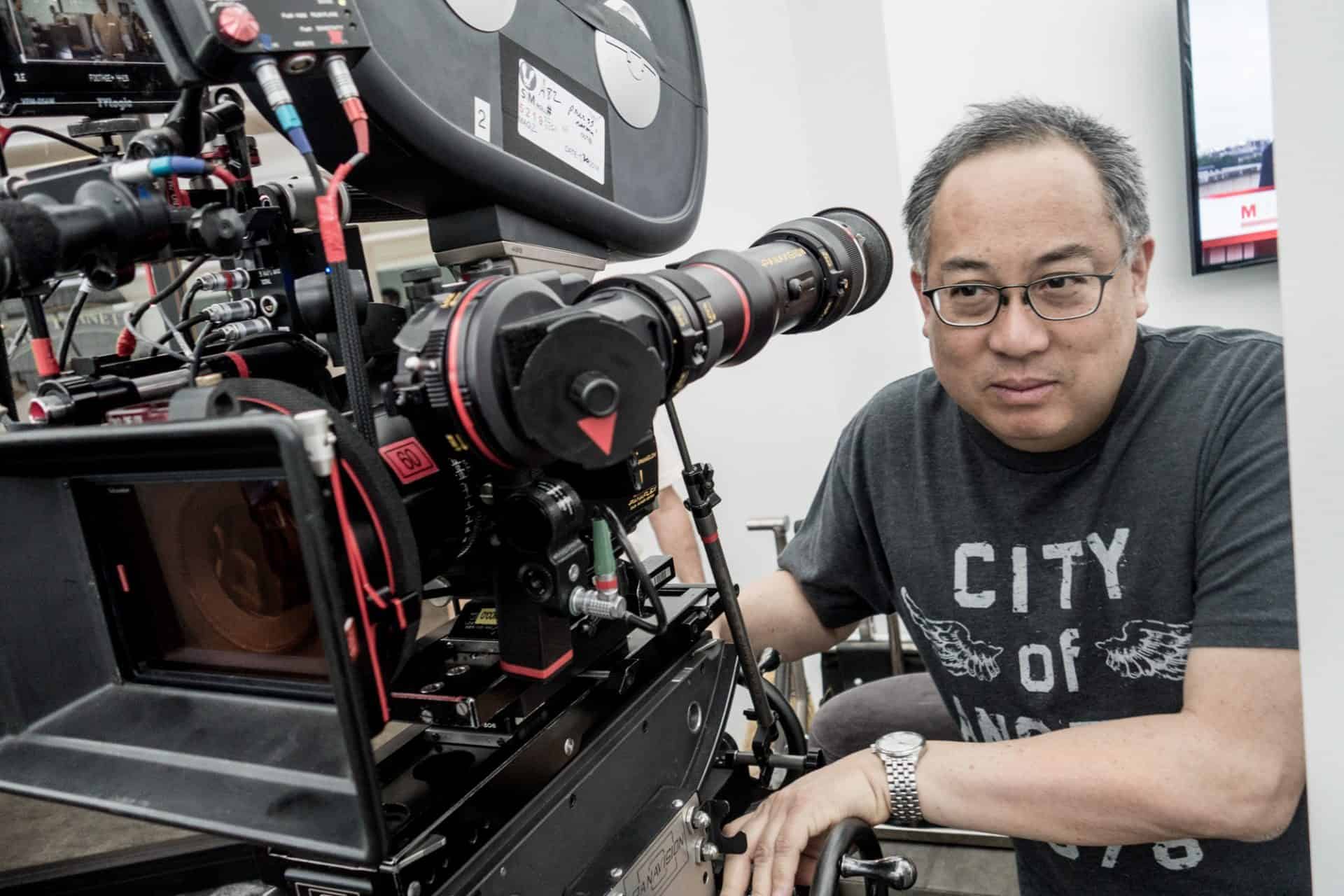 A distinct shooting style was established for each superhero and their alter egos. "Clark Kent's goal is to fit in as the guy next door, so he's represented in a fairly unremarkable way, but when he's Superman, he becomes bigger than life, and is therefore photographed more dramatically," explains Fong. "The same goes for Bruce Wayne, but he's a strange mix of wealth and power and anger and weariness. Diana Prince's character was especially fun because one side of her is elegant and refined, while her hidden persona is… well… you'll see!"
Panavision and IMAX provided the cameras and lenses while Paskal Lighting supplied the lighting equipment.
"We shot with Panavision cameras," explains Larry Fong. "We shot in the Anamorphic format [35mm] with lenses that were modified to my specs by Dan Sasaki [Panavision Woodland Hills]. We also shot in IMAX [65mm 15-perf] as well as some 16mm. We used Kodak film stock [5219] in all formats."
The decision not to shoot digitally is not usual for Snyder. "Zack thus far has insisted on film for all his projects, which is great by me! I've always loved film, will always love film, and am lucky that we both agreed Batman v Superman would be best suited on film."
"Of course I had to take into account what has gone before in previous Superman  and Batman versions. Clearly the work that Christopher Nolan and Wally Pfister ASC achieved with their Batman  trilogy could not be ignored."
- Larry Fong ASC
The film processing for 35mm, 65mm and 16mm was handled by Fotokem in Los Angeles. "I've been committed to Kodak from the beginning. 5219 is a great stock – fine grain, great latitude, and a high ISO," he says.
While Henry Cavill returns to his role as the Last Son Of Krypton, he is accompanied by newcomers. Ben Affleck dons the cape and cowl, Gal Gadot twirls the golden lasso and Jesse Eisenberg follows in the footsteps of Gene Hackman and Kevin Spacey in portraying corporate megalomaniac Lex Luther.
The cast was incredible to work with," enthuses Fong. "So much raw talent. Don't forget Jeremy Irons, Holly Hunter, and Laurence Fishburne. It was my second time working with Jesse – always an inspiration."
Principal photography with the main cast began on May 19, 2014 and concluded in December 2014. "We shot primarily in Detroit, both on location and on-stage," states Fong, who was impressed by the production design devised by Patrick Tatopoulos.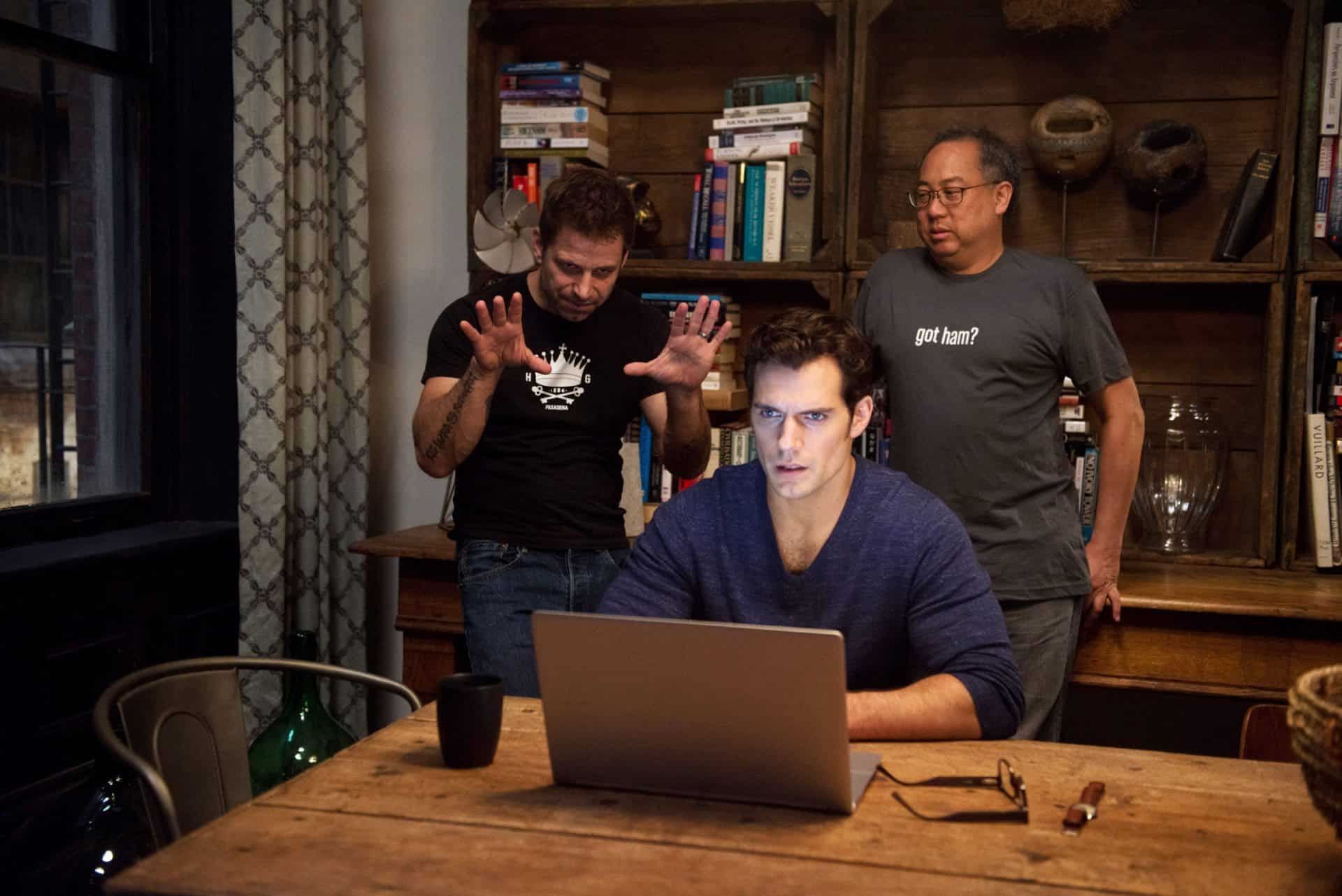 "One of my favourite locations was the Michigan Central Station, an amazing abandoned train station that was designed by the same architectural firm that built Grand Central in NYC. We also travelled to Chicago and New Mexico for some sequences. Patrick was incredible to work with, a real visionary. His concepts and philosophies were, not surprisingly, a huge influence on how I approached lighting and photographing his sets and locations."
Executing the coverage for the dramatic showdown between the iconic comic book heroes portrayed by Cavill and Affleck was not overly complicated.
"You would think there was an army of cameras for action and fight scenes, but that's not really true," Fong says. "There might have been two or, very rarely, three cameras a couple times, but that's it. Zack and I are very specific about our shots and more is not always better. Planning is the key."
Essential contributions were made by gaffer Jim Grce, key grip Gary Dodd Jr., focus puller Bill Coe, and camera operator John Clothier.
Even though Batman v Superman was not captured digitally it required a vast number of visual effects, which were supervised by John 'DJ' DesJardin.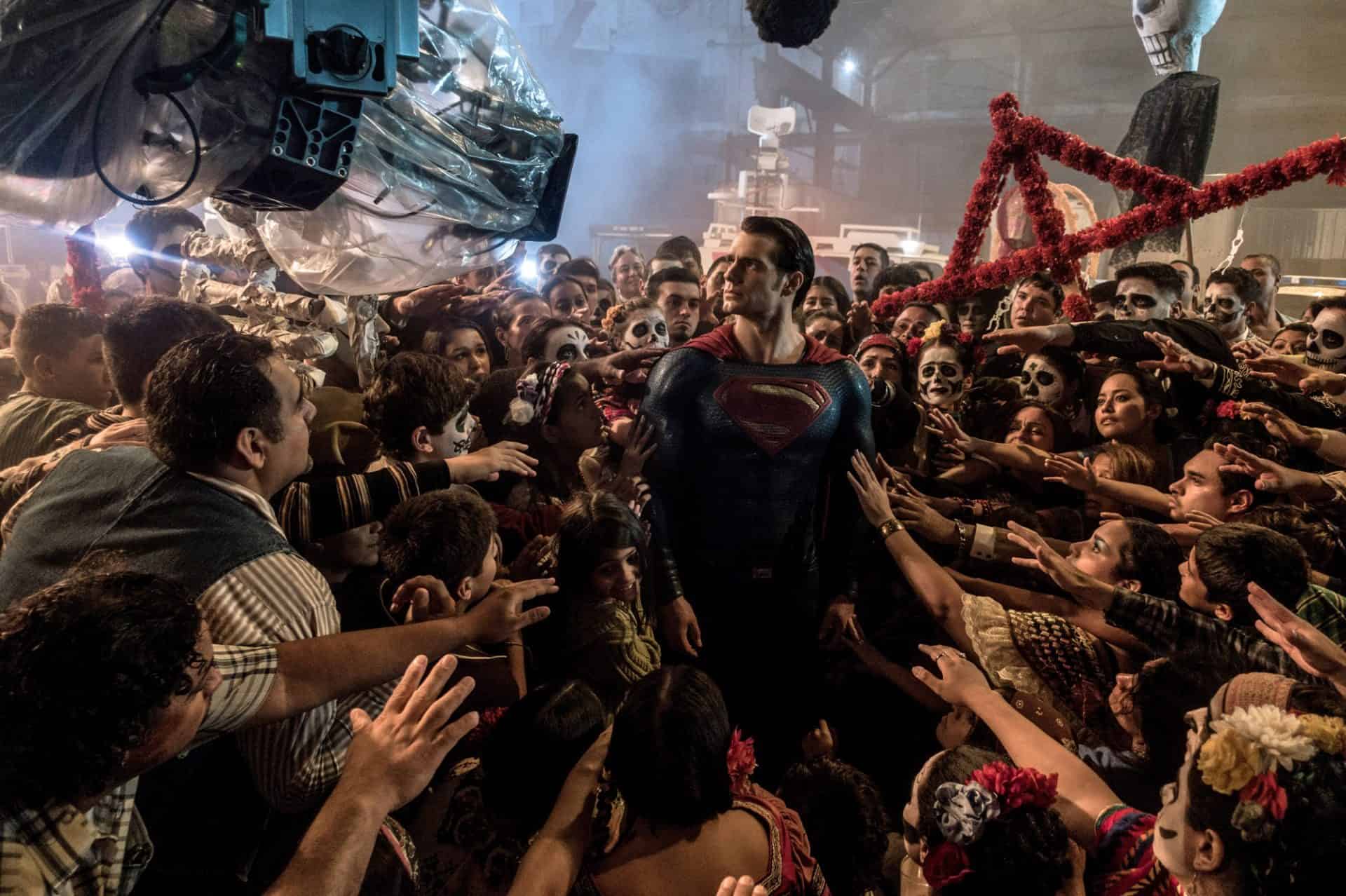 A particular set provided Fong with his biggest challenge. "Lighting the iconic Bat Cave was pretty incredible. It filled two stages and no CG extensions were used – what you see on the screen really existed. Since it utilised glass walls throughout, I knew it had to be self-lit as much as possible, like a real building. There weren't many places to hide lights. My gaffer and I worked closely with the art department to find interesting practical lighting fixtures. If you look hard you can see the best ones in the laboratory, the Batmobile area, and the room where the Batsuit is kept."
Despite all of the required planning with Previs and Techvis there is still scope for experimentation, as Fong explains. "Zack and I love happy accidents! Unexpected ideas and spontaneity are welcome on our sets and we encourage crew to contribute. There is a desert sequence where the camera follows people fighting, then jumping out the back of a trailer, then encompasses a complex fight in a large 360-degree move, all in one take – shot with an IMAX camera. Zack came up with this concept pretty late in the schedule, and there would have been no way to accomplish this without the brainstorming and enthusiasm of many departments working together."
Upon being asked who would win if the movie was titled Batman v Superman v Wonder Woman, the veteran Snyder collaborator answers, "I think everybody pretty much knows they would work together for a common good, right? I loved being a part of bringing this trinity together and can't wait to see what they do in the future."
However, Fong admits to being hesitant about taking part in something so steeped in popular culture. "At first I was intimidated by the idea of shooting Batman v Superman – not only because of the scope of the project, but also because of the responsibility to so many fans who have their own expectations of the franchise. I'm grateful that Zack set me straight by convincing me we could create something interesting and exciting and unique. I hope audiences agree."