Classical Composer
Clapperboard / Robin Browne Honorary member BSC
Classical Composer
Clapperboard / Robin Browne Honorary member BSC
Cinematographer Robin Browne was born in Aylesbury, Buckinghamshire in November 1941, moving to the London area in 1952. He was always interested in photography and whilst at his school in Highgate he ran the photographic society and volunteered to snap school events. During his school holidays he did some work for a London fashion photographer and learned how to process film.
After leaving school he went to Merton Park Studios and trained in the camera department, working with twelve others. He said: "I started by making tea, which was part of the trainees duties. I learned how to operate a number of cameras including the Newman Sinclair and was with them for eighteen months. The first feature I worked on was Horrors Of the Black Museum (1959) as the assistant clapper loader. A chap named Trevor Wrenn was the main loader. Some time later the operator on the film rang me and said he was about to start work on The Third Man TV series and would I consider moving to Shepperton? I went because I was offered twice the wage."
Browne remained a loader for seven years and went on to become a focus puller for six. He says he was a focus puller when all DPs would shoot wide open. When he entered the business, Kodak stock was only 12ASA. Following his time as a focus puller he became an operator for three years before moving on to DP work.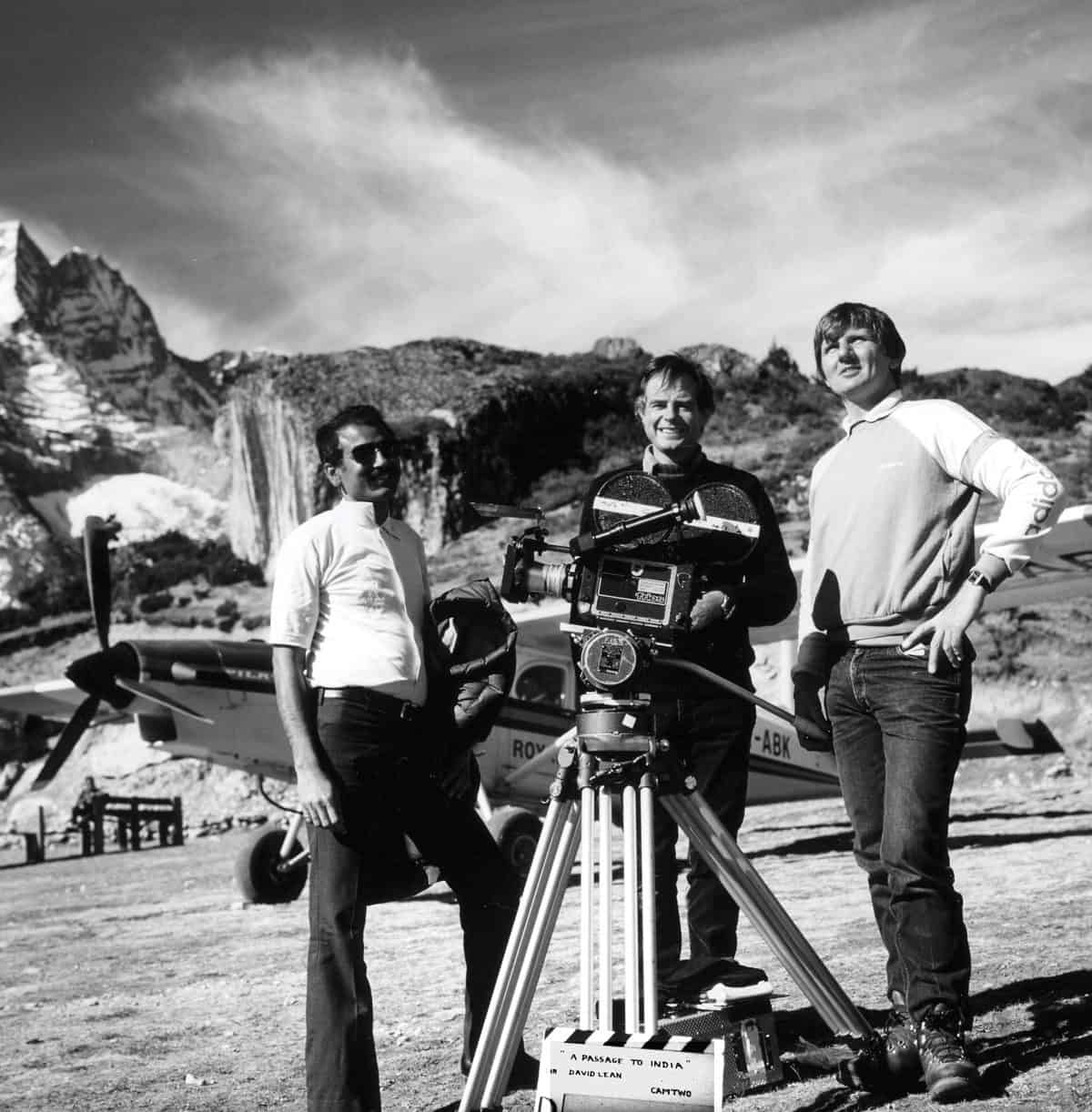 Asked what his first day as a DP was like, he said, "I was quite confident about exposure and composition. Having worked as a camera operator I wasn't thrown in at the deep end."
Films he has worked on include The Battle Of Britain (1969), Catch 22 (1970), A Bridge Too Far (1977) and Moonraker (1979).
He has had a number of credits for visual effects. "I was involved with Force 10 from Navarone (1978) on the second unit. Visual effects designer Derek Meddings (1931-1995) suggested I do visual effects on Krull (1983), which took eighteen months to shoot."
Browne said the best advice he was given was by the son of his godfather, cinematographer Harry Stradling. Stradling junior, also called Harry said, "You have got to maintain continuity of lighting. There is a tendency to do a wide shot and then cut-in close to the actors. I can't tell you how many times cameramen re-light the close up – but it is much better to have it match the long shot than be completely different."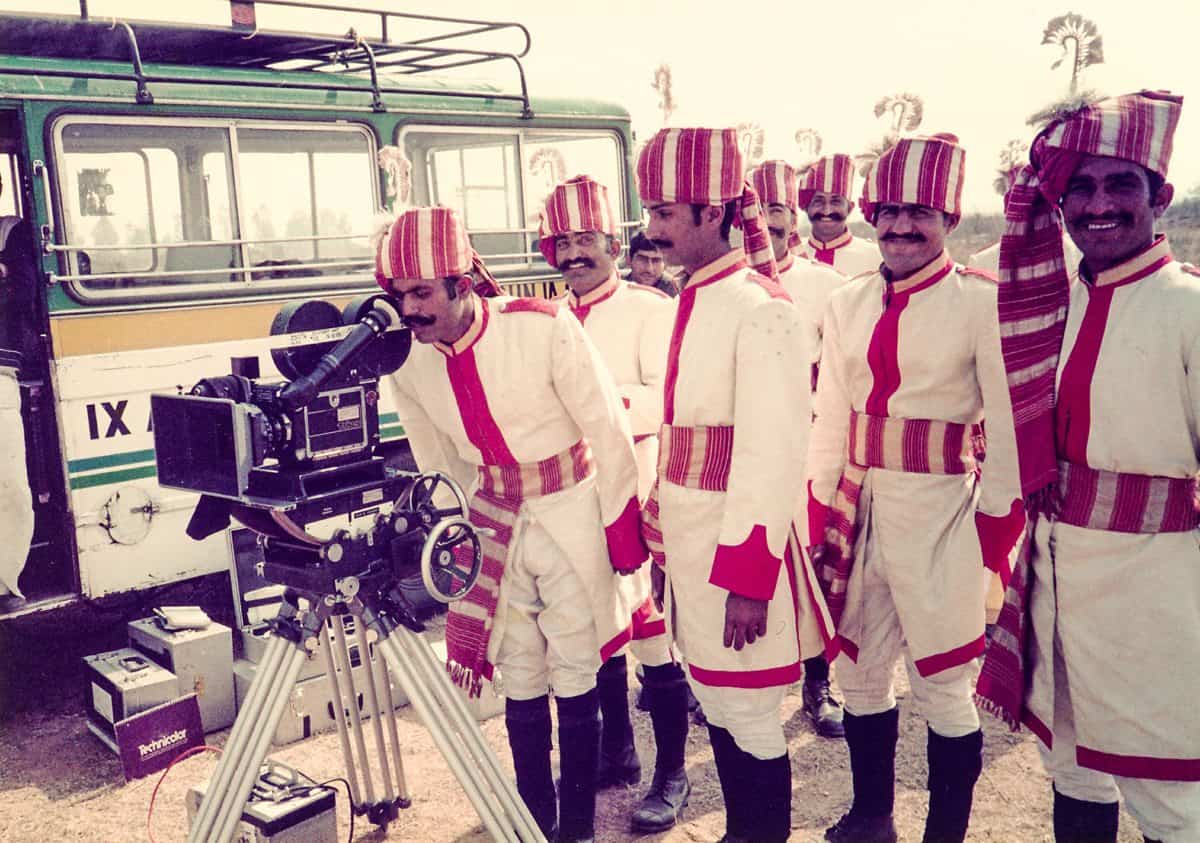 What does he think of cinematography today?  "I think the schedules have got a lot tighter. When I was a loader and focus puller productions were much longer and there was less pressure. My son Justin is a steadicam operator. He is working on a big production for a major studio in Hollywood. He said they have to get seven pages of dialogue done in a day and it is all-go."
What advice would he give to up-and-coming cinematographers? "I would say don't over light. I am one for avoiding camera movement unless it is necessary. I would say use zooms sparingly. I think it is a shame when people zoom unnecessarily."
When asked what the worst thing about being a DP was he said it was the limited time you have to prepare and light shots. He said that a lot of directors he worked with in later years didn't want to rehearse, they just wanted to shoot. "One of the things I loved about the early days was that the directors rehearsed and perfected the scene," said Browne.
What was the hardest thing he has lit? "On one film starring Kevin Costner, I was told they couldn't afford to supply me with more lights. One shot, which was essential to the film, was a house exterior at night. We used the headlights from cars. I think for a major film with a leading star in it, it was a pretty grim situation to be in; but in the end I was very pleased with the result."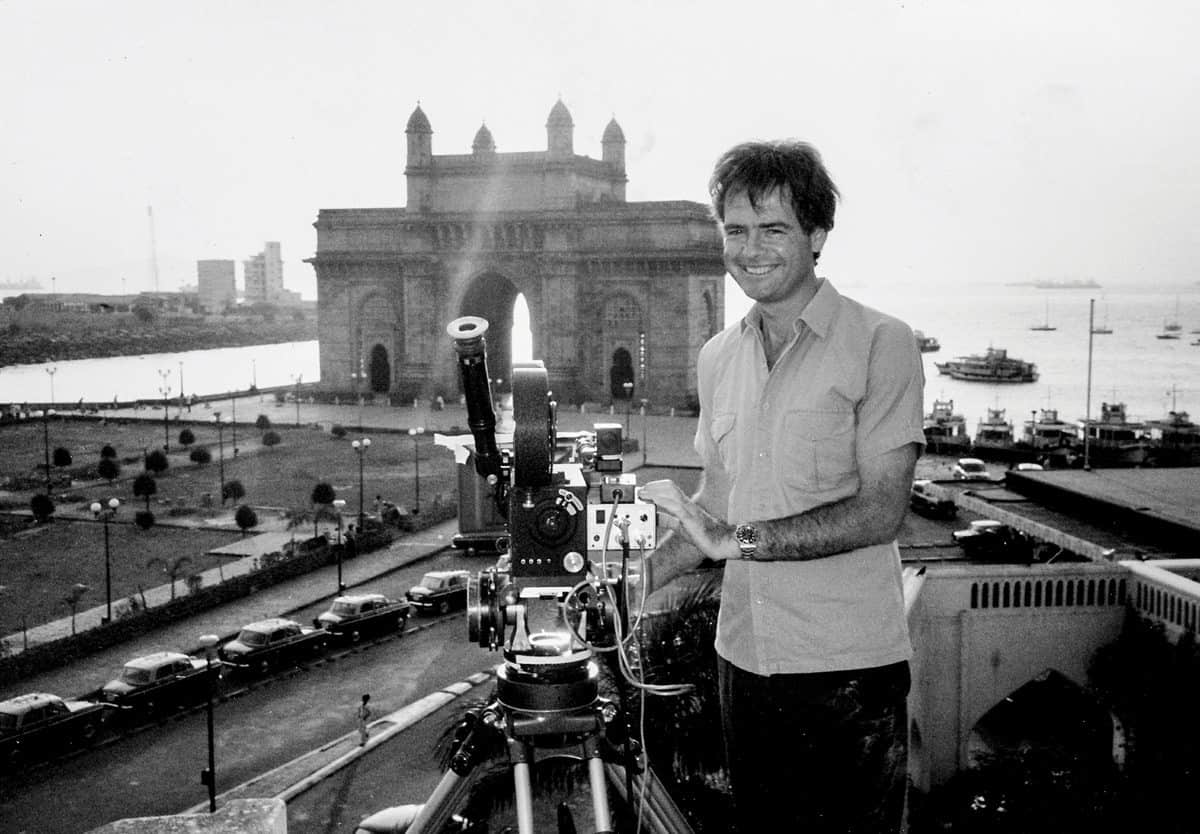 "In the old days I would shoot on Kodak for colour and Ilford for B&W. Another stock I loved, which I was introduced to by the late cinematographer David Watkin BSC was Agfa."
- Robin Browne Honorary Member BSC
Browne says one of the best locations he worked on was in Kenya when working on Born Free (1966) as a loader in 1964. It was still old Africa and he was there for eleven months. He says that the only crew members still alive are John Hall, the boom swinger and Bill Cartlidge, the assistant director.
Some of the directors he has worked with include David Lean and Richard Attenborough. He said, "I love working with really intelligent people. They include the late Mike Nichols. He was so brilliant and a tremendous talent, who had the time for everyone. Attenborough and Lean were good directors that gave you the time of day. I love directors that have a visual eye – the ones that can see a composition and help you frame up."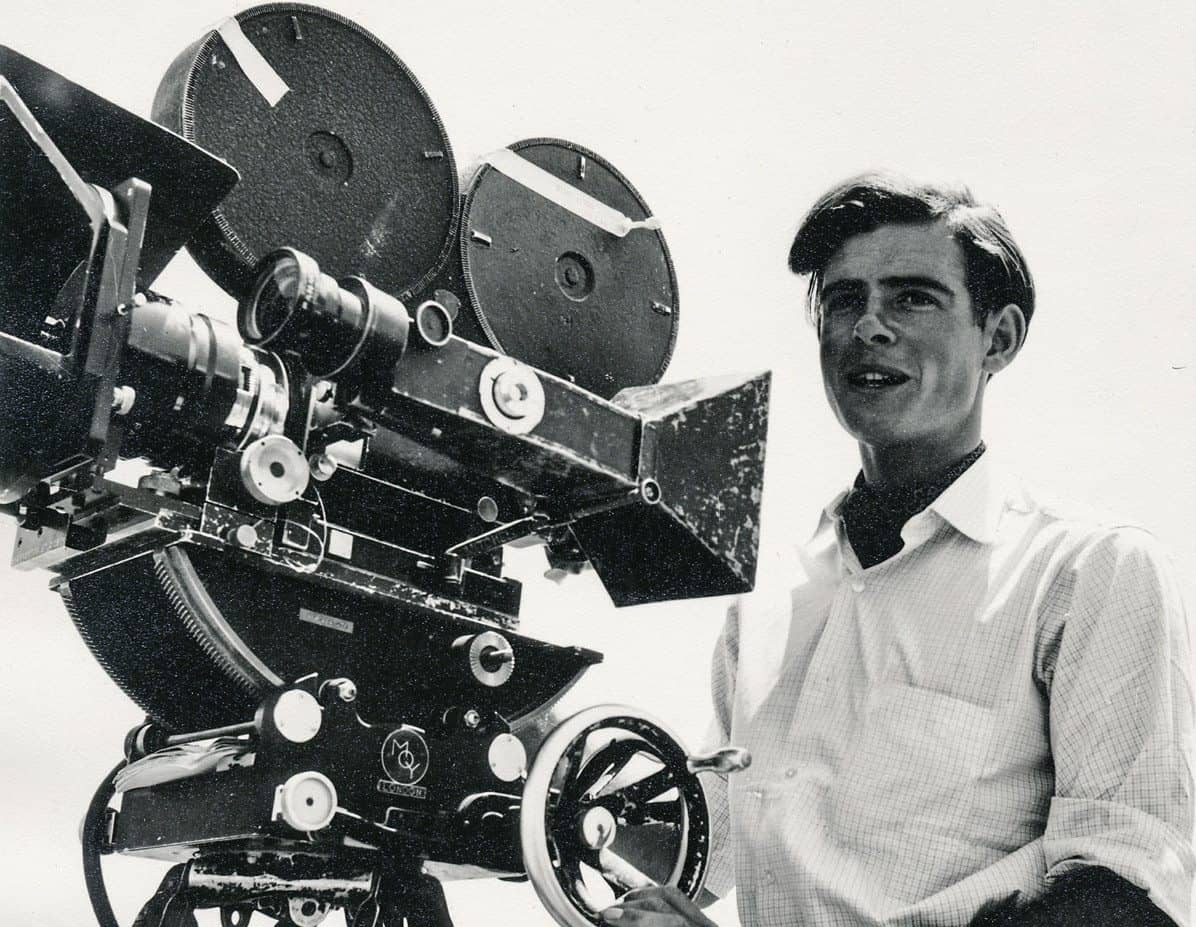 When asked about his aerial work, Browne commented, "The wonderful thing about shooting aerial sequences in America and the UK is that there are companies that provide pilots with filming experience. On Gandhi (1982) we had a helicopter pilot from the Indian army, who unfortunately had no previous film experience. I had to film the train sequence and get close. The pilot was reluctant to get close enough. It is a dangerous job and I have worked with several pilots who were eventually killed during aerial filming or stunt flying."
As for his views on digital cinematography, Browne, who now lives in Detroit USA said, "Since I moved to the states I have done less and less production and have done more commercials. I have shot a few commercials digitally, but I am going back three years. In the last three years or so digital has bounced ahead. Most of the problems seem to be sorted now."
Is he sad to see film disappear? "Yes, I have spent most of my life shooting film. In the old days I would shoot on Kodak for colour and Ilford for B&W. Another stock I loved, which I was introduced to by the late cinematographer David Watkin BSC was Agfa. You could shoot really contrasty subjects with Agfa. It had a soft image, which I thought was great. I also liked the fine grain, slow Kodak film. I was never one for high-speed film. I preferred to use more light."
Asked about the challenges facing cinematographers today he said, "If you have come from my generation and you are not on board with the new technology, then that must be a challenge. There was a time when we used Mitchell cameras for B&W and Technicolor cameras to shoot colour. Now a cameraman has to know about film and the many digital cameras that are used."
Finally, he was asked if he ever had a favourite camera. Browne said, "Yes it was the ARRIflex. When it first came out you could only load 400ft, so you were constantly re-loading."