Kinky Boots
Nic Knowland BSC / The Duke of Burgundy
Kinky Boots
Nic Knowland BSC / The Duke of Burgundy
The Duke Of Burgundy is the highly-stylised, erotic drama feature, written and directed by Peter Strickland and produced by Andy Strake. Starring Sidse Babett Knudsen as entomologist professor Cynthia and Chiara D'Anna as Evelyn her maid, the sexually-charged production focusses on the intimate, fetishistic lesbian relationship between the two. But it's not quite what you might imagine.
The movie uses their extraordinary kinky trystes to highlight and explore the ordinariness of regular, long-term human relationships, leaving viewers questioning both themselves and the person their partner would like them to be. The rather incredible inclusion of lingerie and perfume credits, during the 1970's-style opening title sequence, gives you an early indication of what to expect from this surprisingly tender love story.
The Duke Of Burgundy (which is the name of a type of moth) was lensed by Nic Knowland BSC, who previously worked with Strickland on the highly-acclaimed Berberian Sound Studio (2012). Amongst the positive reviews the movie has received on the festival circuit, The Hollywood Reporter commented that Knowland's cinematography on The Duke of Burgundy, "creates a woozy, textured environment for the action, brimming with mirror shots and games of focus that reflect the funhouse world of the action," whilst Variety noted, "for a film that is in so many respects a proudly analogue affair, it comes as a surprise to learn that Knowland's dense, celluloid-like widescreen lensing was achieved digitally."
Indeed, Knowland has applied a deft and masterful touch in creating beautiful imagery –  on a limited budget of just over £1million and a tight 30-day schedule – in sympathy with the story and the directors' vision. Additionally, Knowland's camera cleverly slips between observing the action and becoming an extra, voyeuristic character in the thick of the intrigue.
"I suppose the cinematography has got elements of the 'less is more, more is more' debate that's going on in cinematography at the moment," Knowland observes. "Peter's interest was to make a rich, romantic and intriguing movie, about the ebb and flow of relationships that we all know very well. When you watch it you are engaged; drawn into the performances of the two women. In one way we are there with them, reflecting what goes on between them, but in other ways the camera becomes an extra character, serving to heighten and stir the emotions in their various games and role plays."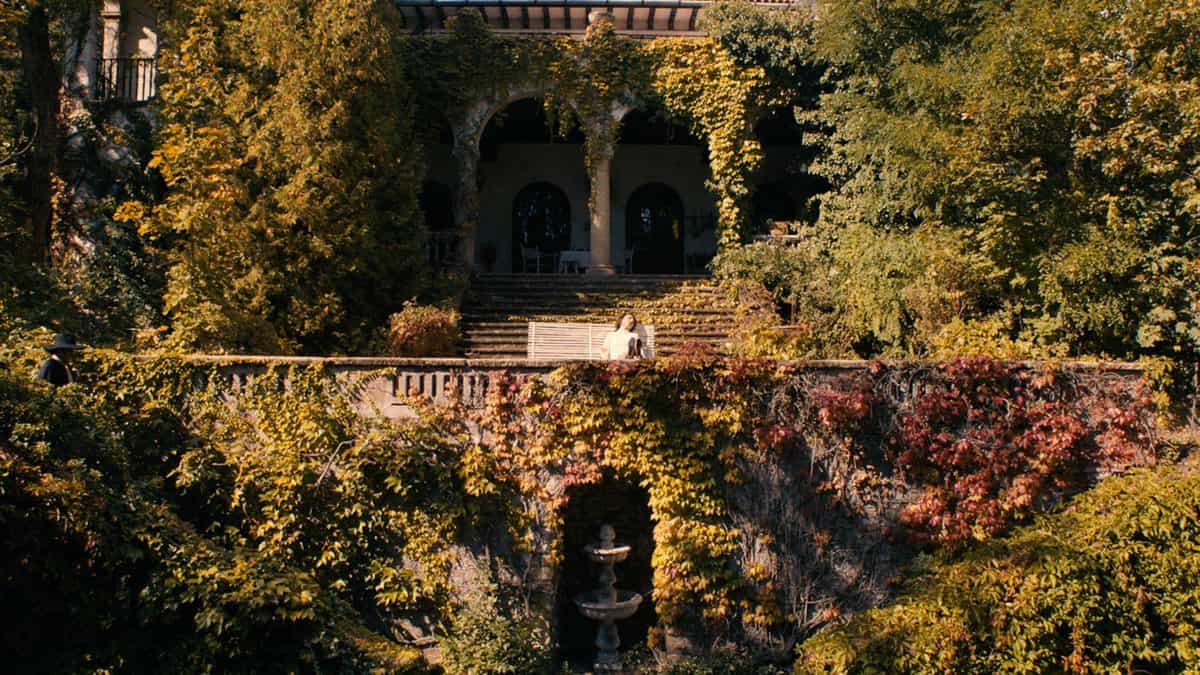 Knowland says that his first reaction on reading the script literally was, " 'Wow'. It was very intense and quite ambitious too. I was in awe of the sexual content, in the respect that I was most concerned about the potential for it to slide off into gratuitous areas that I really don't like in movies. But Peter is an astute and mischievous director, and he knew how to take the audience close to what might have been very pornographic, when in reality it's actually not graphic at all. It's all about the relationship between the women and what that sparks in the viewers' minds and imaginations. I like how the movie asks people to question themselves and their relationships. We used horror in a similarly intense way in Berberian Sound Studio."
With Berberian Sound Studio as both a practical touchstone and a creative reference, the visual style of the movie also seems to blend aspects of 1970's European art-house cinema and Hammer House of Horror, with a touch of Peeping Tom thrown in too. However, Knowland says that apart from the 1973 Juraj Herz's Morgiana movie, and its use of 1970's zoom lenses, the direct creative references stopped there.
"I know people say there are particular 'filmic' echoes in this movie, and although I have watched many of those films, I am not a cineaste in that sense," he says. "We didn't really talk that deeply about specifics. Rather, Peter knew what he wanted – to create a romantic, beautiful, soft and alluring film, with nothing harsh or exposing – and I would say the style is organic and uses techniques that I have absorbed during a career as a jobbing cameraman. We wanted to create as much as possible in-camera. So we incorporated old-fashioned techniques like the edges of glass and experimented with a set of mirrors that were slightly damaged or had bevelled edges."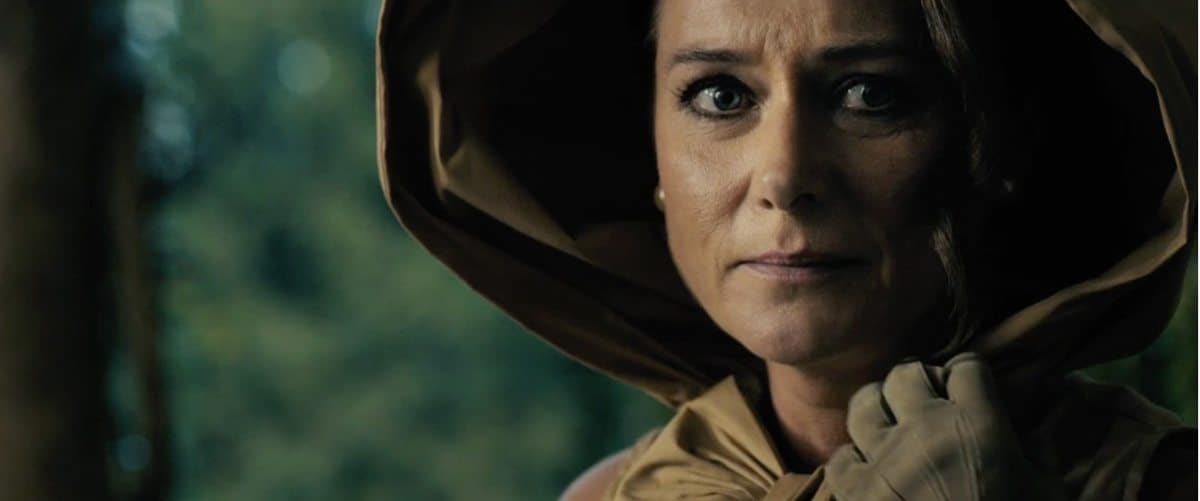 Having conducted extensive film and digital camera tests in the run up to Berberian Sound Studio, Knowland says that the ARRI Alexa Plus, "stood out in all aspects for The Duke Of Burgundy – lovely skin tones, excellent rendition of textures on fabrics and in the set, and good detail across the dynamic range." Due to budget constraints, however, the production shot ProRes 444, rather than ARRIRAW.
To evoke that 1970's style, and also supporting speedy camera set-ups in cramped conditions, Knowland opted to work with zoom lenses – chiefly Angeneux Optimo 16-42mm and 45-120mm glass – which were mainly zoomed by hand, plus a set of Mk3 Zeiss Super Speed primes for when a shallow depth-of field was required. The camera package was provided by ARRI rental Budapest, who Knowland says "pulled out all the stops for us."
"I like working with zoom lenses, and the Optimo range particularly, as they have a less edgy sharpness than many of the modern prime lenses. We also used some older Angeneux zooms on 2nd unit and exteriors and, although they are not technically such good lenses, these gave us interesting optical flares and artefacts in the image, especially in the open air and with the sun. Furthermore, working with zooms reduced the time between camera set-ups, so making the whole shooting process more seamless. Plus we could shoot more coverage, which Peter likes to work with in post production. I also like the ability to slightly tighten shoots during a take without having to move the camera."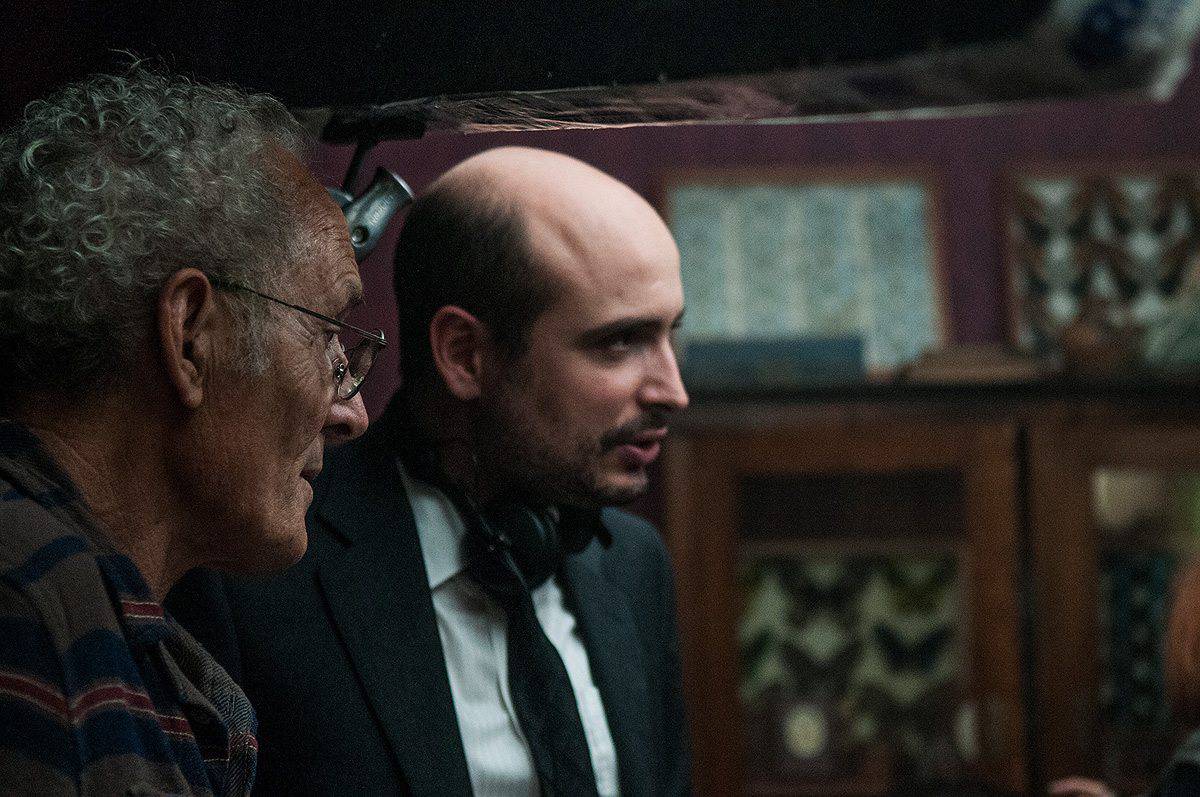 "I like working with zoom lenses, and the Optimo range particularly, as they have a less edgy sharpness than many of the modern prime lenses."
- Nic Knowland BSC
The movie was shot on location in Hungary, during September and October 2013, in and around a crumbling, ivy-covered mansion. The crew included second unit DP Mark Györi, who Knowland says did an excellent job in taking the established style to photograph a number of the additional and incidental shots of butterfly collections and atmospheric landscape scenes. Knowland also praises the work of local production designer Pater Sparrow, a graduate of London Film School.
"We needed to transform the interior of a rather derelict house into a lush, exotic play place," he says. "Pater's work was excellent in this respect. He even went to the lengths of researching old wallpaper prints, and then printed the designs on textured paper for us."
DI on the movie was conducted by Greg Fisher at Company 3 in London. "I liked his enthusiasm for the project," Knowland notes. "He loved the story, the texture and atmosphere of the images, and was lovely to work with, with a great eye for detail."
Of the 'less is more, more is more' debate, Knowland unassumingly says, "In Duke Of Burgundy, I'd like to think we have a little bit of both. Does the cinematography draw you in or does it show off and draw attention to itself, and so throw you out? If it's the former I have done my job, if the latter I will have failed miserably."