Daggers Drawn
Dirk Nel / Mapp and Lucia
Daggers Drawn
Dirk Nel / Mapp and Lucia
The Mapp And Lucia stories are quintessentially English in their portrayal of small-town pretension and bitchiness. The original novels by EF Benson built up a loyal following during the 1920s and '30s and came to a wider audience through a fondly remembered Channel 4 series in the 1980s.
This genteel but pointed period power struggle has been reflected through 21st century sensibilities for a new television adaptation that was among the brightest baubles in the BBC's Christmas schedules and has a DVD release during January 2015.
Bringing a new look to the rivalry between Mrs Emmeline "Lucia" Lucas and Miss Elizabeth Mapp was director of photography Dirk Nel. He says that he, director Diarmuid Lawrence and producer Susie Liggat decided on a look that had a feel of the time the books are set but with modern elements to it in the design, costumes and make-up.
"We decided we could make a project that wasn't a typical period drama aesthetically, design-wise or in the colour palette," he says. "We chose to go bright and do something more contemporary even though it was a period piece."
An up-to-date reference used by Nel and Lawrence was the work of director Wes Anderson, who is noted for his use of vivid blues, reds and yellows. "We went for very strong colours, not muted ones," Nel explains. "It's bright in the sense that the colours are working for the production, but it's definitely not over-lit. There's mood and light and shade, which is important for the story because it has a lot of that in it."
The new adaptation was written by Steve Pemberton and stars Anna Chancellor as Lucia and Miranda Richardson as Mapp. The C4 version, produced by London Weekend Television, ran for two series in 1985 and '86. Starring Geraldine McEwan as Lucia and Prunella Scales as Mapp, it was shot in the then common style of exteriors on film and video for studio interiors.
"What struck me about the previous Mapp And Lucia was how static the whole thing was," Nel comments. Consequently, the new version has a lot of camera movement, something that comes partly from the director: "Diarmuid is pretty unconventional for a TV director. He won't shoot a master and then go in for close-ups. He'll start scenes on a Steadicam... with a lot of fluid development and end up possibly in a reverse," remarks Nel.
Nel estimates that 60 percent of shooting was on Steadicam, with the rest using dolly, tracks or slider. All camera operation was handled by John Hembrough, who works regularly with Lawrence. The camera was an ARRI Alexa but Nel spent more time testing lenses beforehand to go with it to help capture the period look.
"I settled on a set of 1975 Cooke S2s," he says. "They're gorgeous lenses, although mechanically they're a nightmare to work with and they flare like hell. But they have a lovely quality to them and look great on the image. There isn't the sharpness of new lenses, so I thought they would suit this piece and just soften the hardness of the HD camera."
Nel started in the business as a camera operator on documentaries, working with the likes of Roger Deakins CBE BSC ASC and Dick Pope BSC, from whom he says he "learned a lot of the tricks". This experience he sees as useful in fiction work, and TV drama in particular, because he often need to move quickly and use what was available in terms of lighting and equipment. "It's a really good background to have, I think. You approach fiction in a very unconventional manner and with speed."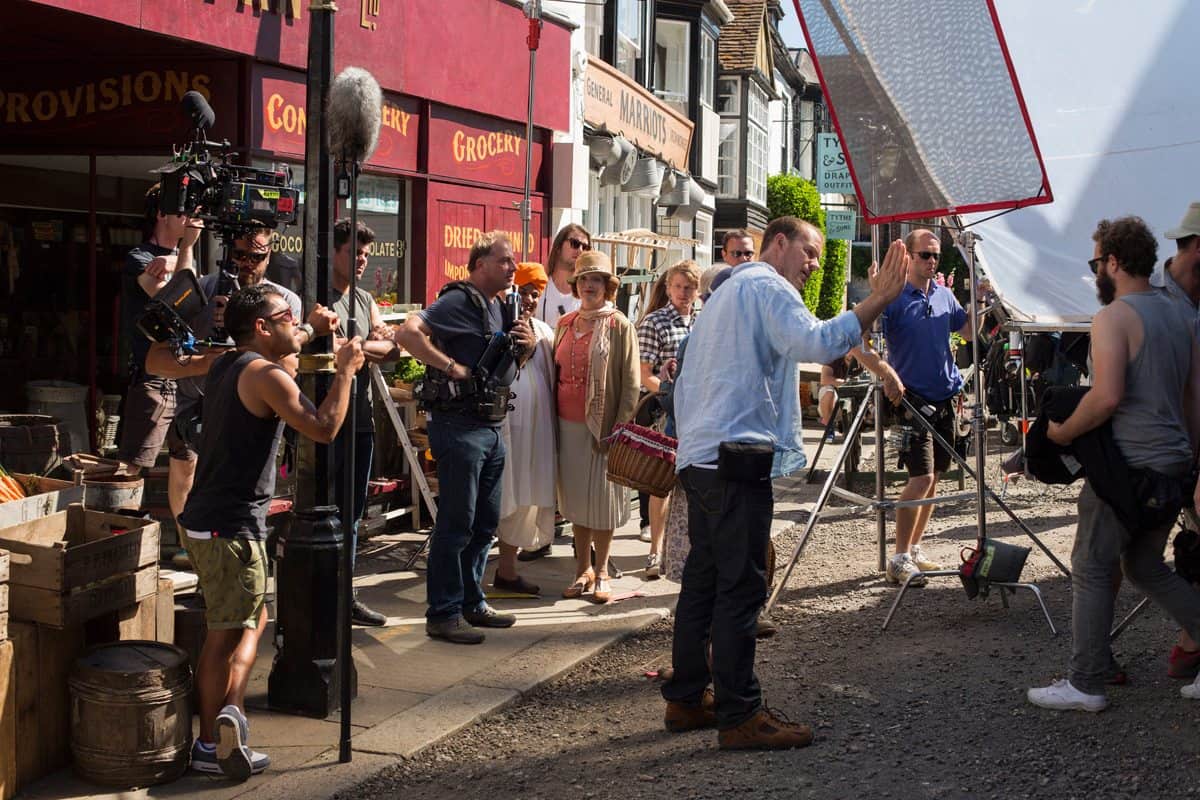 A primary setting for the Mapp And Lucia stories is the south coast town of Tilling, which Benson based on Rye in East Sussex, where he lived for many years. The production took over large areas of this ancient hill town, using private houses as both exterior and interior locations. The centrepiece of the story - and a bone of contention between the protagonists - is the grand house, Mallards, which is first occupied by Mapp and then Lucia. This was based on Lamb House, where Benson, and Henry James before him, lived.
Lamb House is now run by the National Trust, which allowed the production to shoot in it and the surrounding grounds. The Garden Room that Benson would have known was destroyed during the war but was recreated for the shoot.
"Working with any National Trust property is tricky," says Nel. "They are incredibly on top of things - and rightly so. You can't rig anything inside or touch the walls. And I wasn't allowed to use smoke, which I often do to soften the image instead of filters. All these things present major challenges, which are good."
These rules meant lights had to be set up outside windows and directed into the scenes. Nel says he didn't want to romanticise the lighting and tried to maintain a "real" look.
"I played with the colour temperature on the camera a lot, which changed the feeling of scenes." He adds that he also did this in the grade, which was performed by Jet Omoshebi at Encore (Deluxe 142).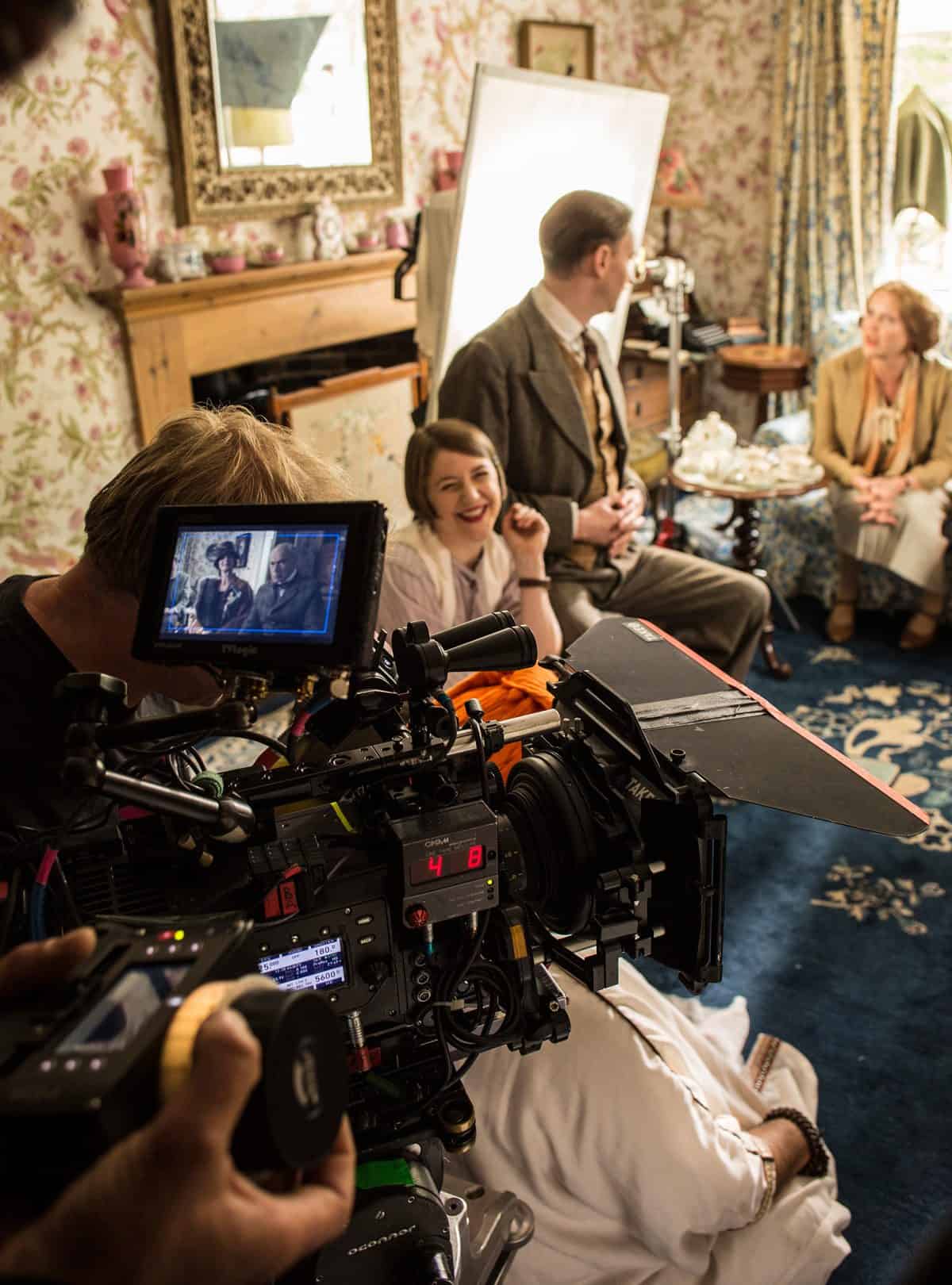 "I settled on a set of 1975 Cooke S2s," he says. "They're gorgeous lenses, although mechanically they're a nightmare to work with and they flare like hell."
- Dirk Nel 
"I've separated the colours between the characters," Nel comments. "We've used fairly warm light for Lucia and when Mapp's involved all her scenes are fairly cool. I didn't go over the top with that on location because I wanted to try and control it a little bit more in post. In terms of lighting I'm not very specific in talking to the gaffer [in this case Chris Georgas]. I prefer to describe light in an architectural way, working with hard and soft light and other elements."
The lights used were what he describes as a "real mixture", including Kinoflos, some LEDs and HMIs all in one scene. This helped Nel satisfy the television dictum for showing the actors' faces - and their eyes in particular. But it also allowed him the opportunity to get some of his own ideas into a story where, as he says, the surface sheen only barely covers the daggers beneath.