Son of a Gun
Meet the New Wave / Richard Dunton
Son of a Gun
Meet the New Wave / Richard Dunton
Filmography (so far):
Somewhen Else, A Penguin Walks Into A Bar, Musical Star!, Voodoo Moustache, Here On Earth, The Lost Decade.
When did you discover you wanted to be a cinematographer?
I always knew I wanted to go into filmmaking, despite my mum insisting I become a vicar or a vet. The first time I realised I wanted to be a cinematographer was when I visited my brother, Lester, on the Gladiator set in Malta. I was about 11 or 12. They were shooting takes of Russell Crow walking into the Coliseum for the first time. I was hooked.
Where did you train?
Central St Martins for four years getting a BA in Fine Art. After that I went to the NFTS where I got my masters in cinematography.
What are you favourite films, and why?
I love comedy – films that make me feel good and bring a smile to my face. Napoleon Dynamite (2004 dir. Jared Hess, DP Munn Powell) – the way Jared Hess creates beautiful, quirky worlds through colour palette and compositions is amazing. Eagle vs. Shark (2007, dir. Tiaka Waititi, DP Adam Clark) – another that falls under the Jared Hess-style of filming. The Science Of Sleep (2006, dir. Michel Gondry, DP Jean-Louis Bompoint) – a beautiful, clever film where the director and cinematographer manipulate in-camera trickery to its fullest, creating immersive, dream-like worlds. Lars And The Real Girl (2007, Dir. Craig Gillespie, DP Adam Kimmel) – a really heart-warming story played out perfectly by Ryan Gosling.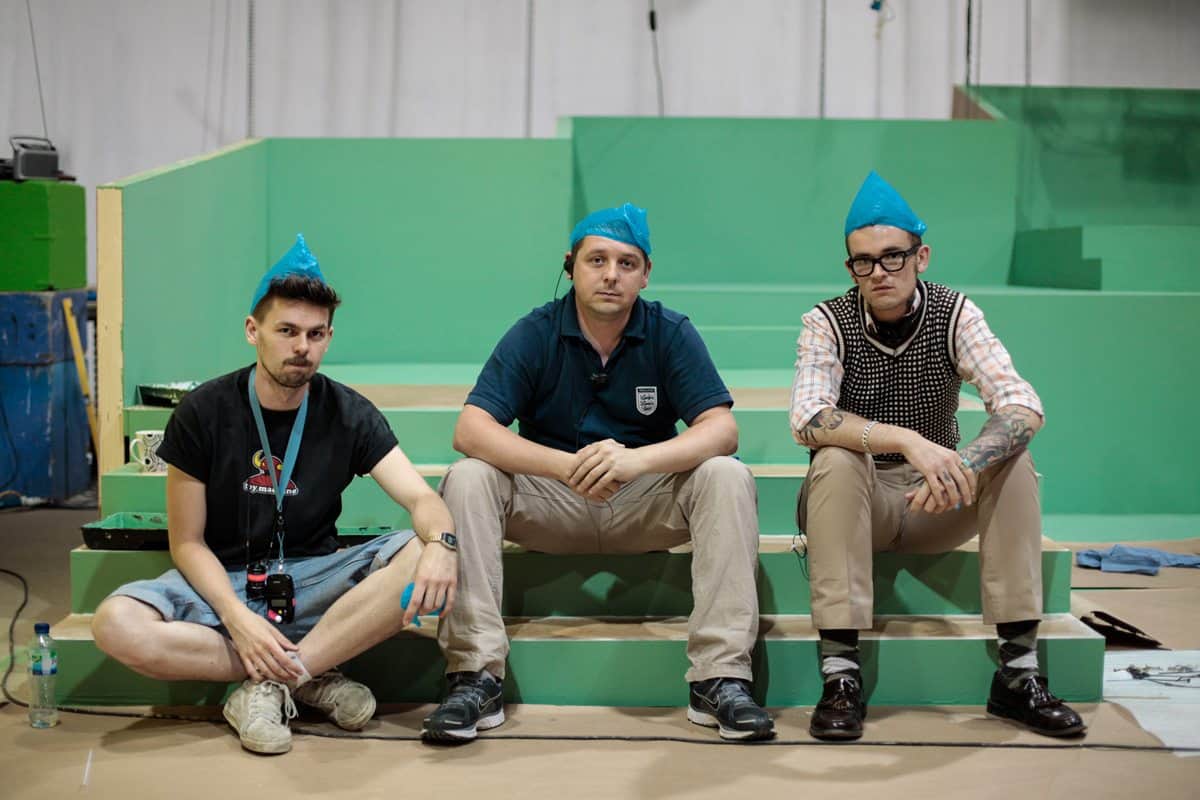 What's the best advice you were ever given, and from whom?
 "Use your eyes! If it looks good to your eye and you have your stop, the rest will fall into place in the camera" – my dad.
Who are your DP/industry heroes?
Roger Deakins – the work he does with the Coen Brothers, and the way he can adapt his style to suit any film, are mind-boggling. Stuart Harris and Brian Tufano – teaching me so much whilst studying at the NFTS.Billy Williams – a fantastic cameraman and human being. He's a national treasure! Douggie Solcombe – what an incredible man.My dad, Joe – for always being there for me, for all my endless questions, and for sharing his wild ideas with me.
Have you won any awards or received any nominations?
Voodoo Moustache won best comedy at the Portobello film festival, and best student film at the Screen Stockport Independent Short Film & TV Festival.
What's you proudest moment?
Getting into the NFTS, and then graduating.
What's the worst knock-back/rejection you ever had?
I don't think I've had a worst. But there have been occasions where I've wanted to part of a film after reading the script, but the director, for whatever reason, decided to go with someone else. But I always think if it's not meant to be, then it's not meant to be, and you move on to the next one.
What was you biggest challenge on your latest production?
On my last shoot, the directors, the day before we started shooting, decided they wanted to get the actors floating above the ground on wires. In the morning, when we came to shoot the shot, they also decided last minute to throw in a 12ft track back and a jib down. 'Of course!' I said, 'that's a great idea, no problem', Unbeknown to them we didn't have a grip that day, and the widest lens I had was a 55mm Anamorphic! Combining the actors being lifted on separate ropes with all the camera movements together, on a lens that was quite tight for the shot was really trick. But we got it (on something like the 16th take though)!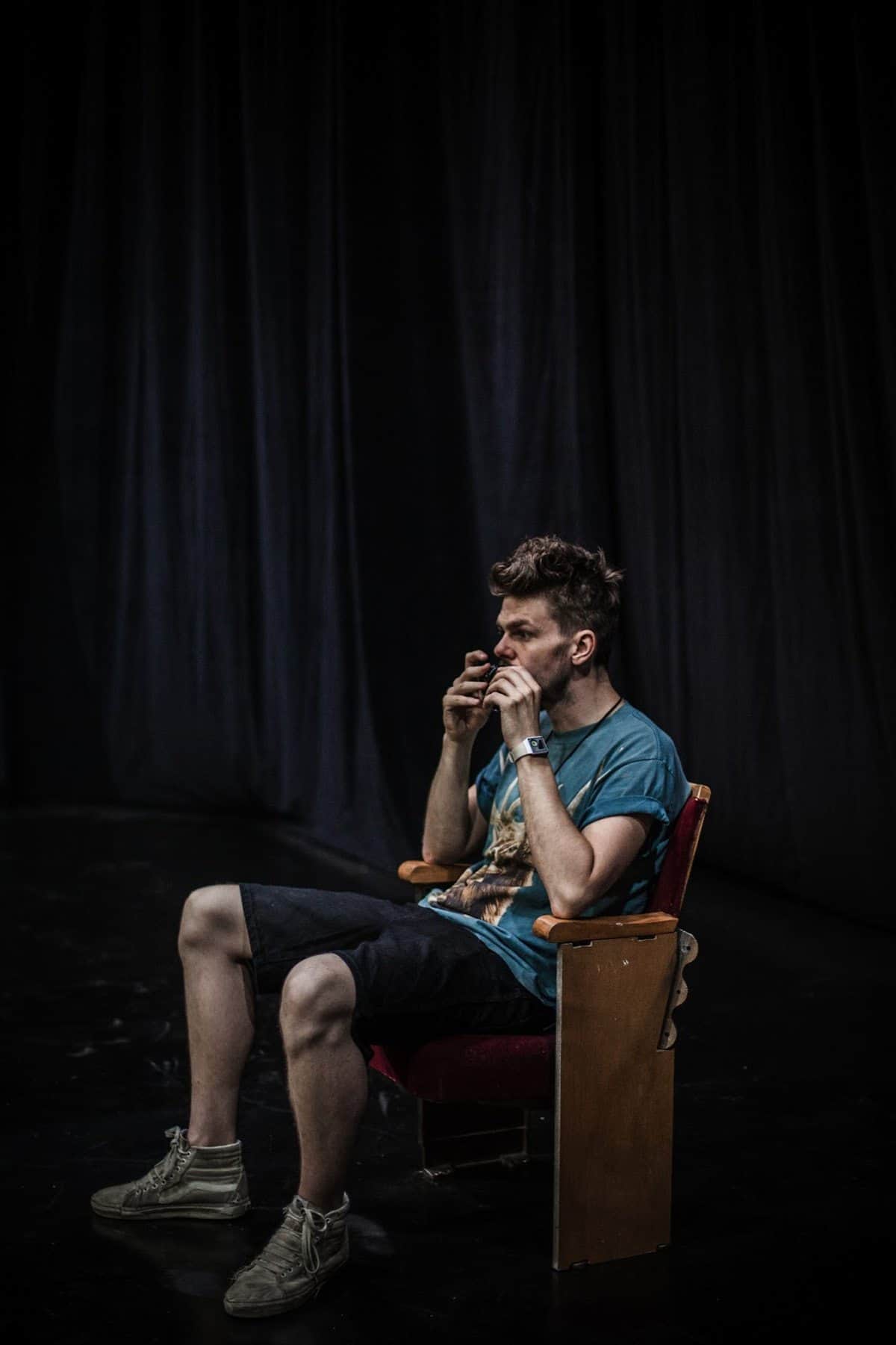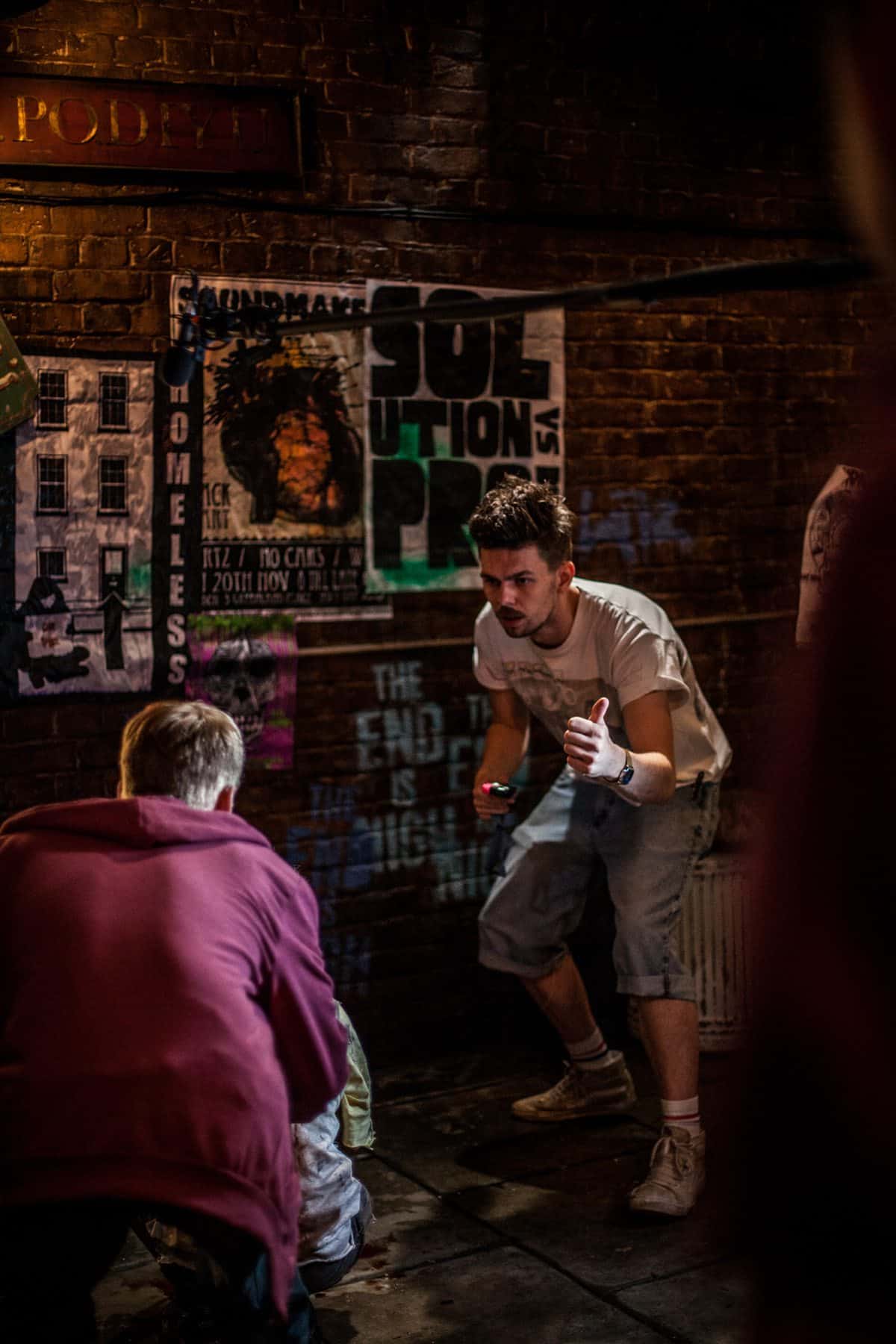 "[proudest moment] Getting into the NFTS, and then graduating."
- Richard Dunton
Tell us your most hilarious faux pas?
Whilst at the NFTS, a director I closely work with, Louis Paxton, and I pitched a comedy script for a commercial about a penguin, to a board that included Sir Alan Parker. Knowing he likes a joke we thought it was a great idea to deliver the pitch dressed up as penguins. However, when we waddled in, we were told we were too early and could we wait for five minutes outside? When we entered the room for the second time the joke had passed, and Louis and I were very embarrassed. But they must have liked it, because we got the funding!
Away from work, what are your greatest passions?
The Arsenal!
What one piece of kit could you not live without?
Thermal underwear and a light meter. If you're shooting outside on a cold January morning both are very, very important!
Which films are you most proud of to date?
Musical Star! – a 1950's musical that was my NFTS graduation film.
Tell us your hidden talent/party trick?
Cooking a roast dinner.
In the entire history of filmmaking, which film would you love to have shot?
I can't decide. Forrest Gump (1994, DP Don Burgess ASC) – it's an amazing piece of storytelling. Lawrence Of Arabia (1962, DP Freddie Young) – for shooting on 70mm. A Clockwork Orange (1971, DP John Alcott BSC) – working with Stanley Kubrick.
What are your current top albums?
I'm a big fan of The XX, and especially Jamie XX.
Can you tell us your greatest extravagance?
I'm not terribly extravagant, but I did splash out on a Berghaus puffer jacket.
Give us three adjectives that best describe you and your approach to cinematography?
Experimental. Resourceful. Positive.
If you weren't a DP, what job would you be doing now?
I do like a loud shirt, so perhaps a Hawaiian shirt designer?