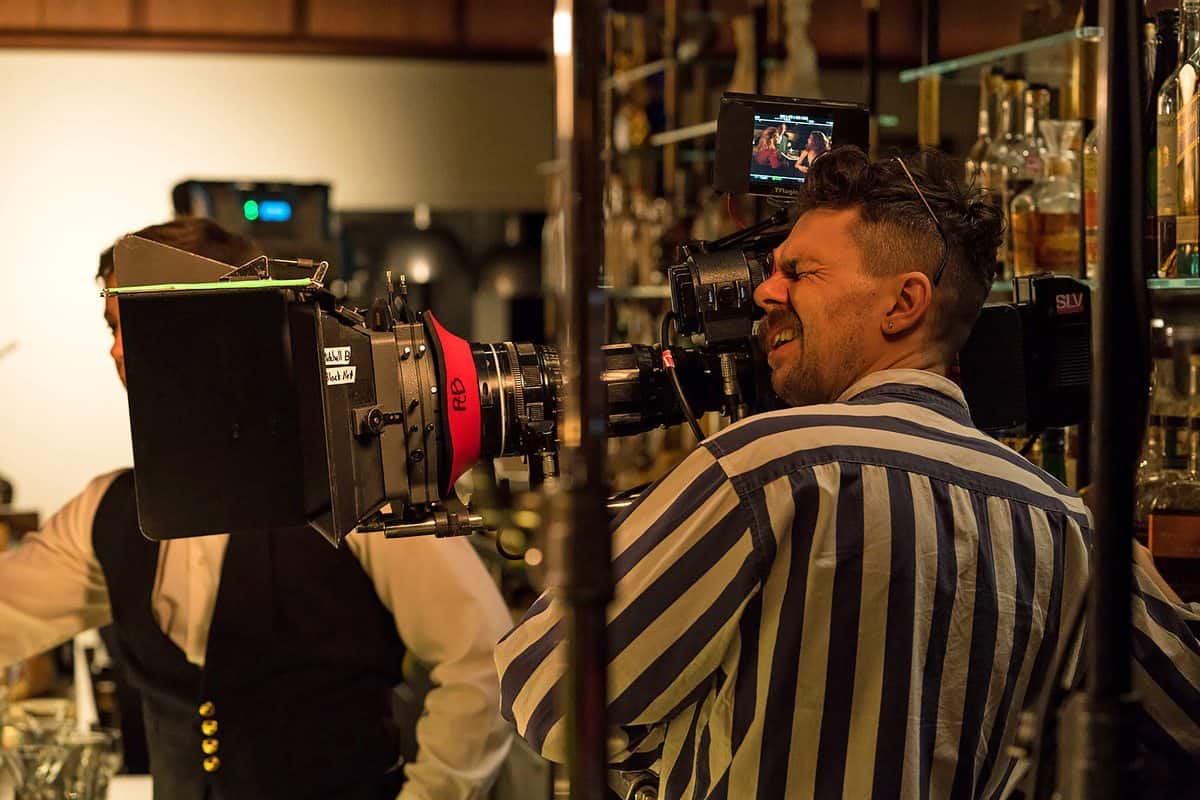 Cinematographer Richard Dunton wrote in with details about his work on Ralph Styles Ultra, a stylish short he shot for director Nic Fforde (Underground Paris, The Lost Decade).
"At the outset, Ralph Styles Ultra appears to be an authentic re-creation of a 1970s cigarette advert. The premise is innocuous enough: a wealthy couple enjoy a drink at a snazzy cocktail bar, smoking their favourite brand of cigarettes. However, 60-seconds later, when the advert should end, instead of fading to black, the characters continue their lives confined to a world of greed and luxury, forced to live out the reality of a scenario conceived by ad men.
Over £16,000 was raised for the production via Kick Starter, and a further £10,000 was privately invested. The film was shot over four days at Oriole Bar in Smithfield Market, London.
Nic, my director, had been developing the film's concept for over a year. He came to me with one main reference – a John Player Special cigarette commercial, shot in 1978. It was incredible: terrible resolution, long stuttering zooms, odd framing, and a disorientating edit within a 4:3 frame. I loved it!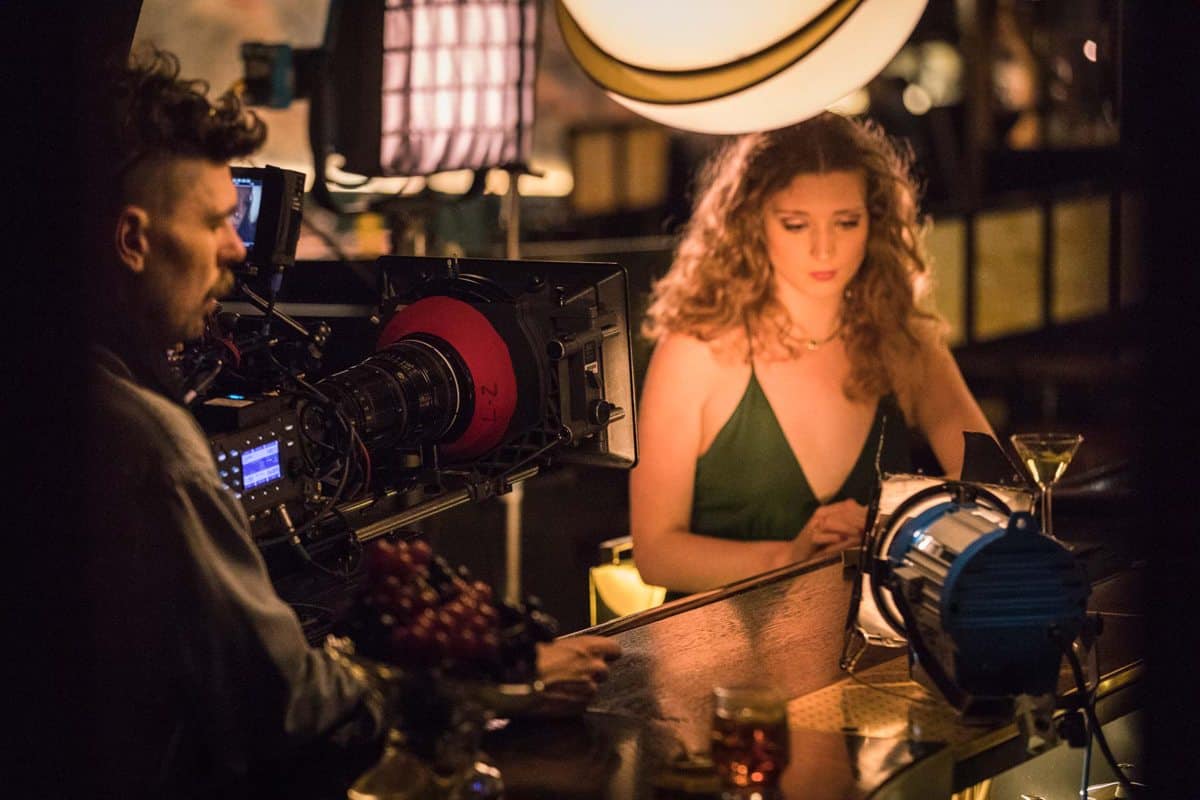 We spent the next few months testing to achieve the look and, although we initially wanted to shoot on film, went with an Alexa Plus and Cooke 5:1. The 20–100mm lens allowed us to produce the 'zoom in' that was so reminiscent of the era, whilst giving a slightly warmer look. I paired it with Mitchell Diffusions and a Black Dior net over the front element and that got us most of the way to achieving the look. From our tests, we knew the other 10% could be worked out in post.
David Levy, John Colley and Simon Surtees at ARRI came to the rescue with much of the kit – especially lighting. We had limited space in the bar and a very short day, so a quick rig and de-rig was essential. Tungsten was particularly good for the hard backlight, and a few ARRI Sky Panels to key, which were so fast and easy to use. Being able to dial in different gels was a dream.
The main problem we had during production – and it's not a new one – was time. We could only shoot in the bar from 7am-3pm, so the days were very short. Fortunately, Nic knew the script inside-out and was well-prepared. The testing we did at SLV Studios – who kindly let us use their main stage for a few days – meant we could hit the ground running, and the crew were brilliant. I think they liked the short days!"