Shining a light on...

Gaffers 'R' Us / Julian White
Shining a light on...

Gaffers 'R' Us / Julian White
FACT FILE
Age: 50
Born: Amersham, July 1966
Early years: Senegal, West Africa/Stockholm, Sweden/Bombay, India/Seville, Spain
Education: Cambridgeshire Comprehensive & Liverpool Art College BA (hons)
Lives: Fitzrovia, London
Big Break: Venus
Hobby/passion: Painting
Selected filmography:
Murder on the Orient Express (2017), Breathe (2017), One More Time With Feeling (2016), Game Of Thrones (TV series 2016), The Martian (2015), Legend (2015), Cinderella (2015), Testament Of Youth (2014), Jack Ryan: Shadow Recruit (2014), Locke (2013), Attack The Block (2010), The American (2009), Control (2007), Rescue Dawn (2006), Venus (2006), Enduring Love (2003)
Biggest influence: 
My mother and father. My father was a lover of movies and always encouraged us to enjoy them. Some of his favourites were The Third Man, Sweet Smell of Success, Lawrence Of Arabia, Ran and The Godfather and directors such as Akira Kurosawa, David Lean and Francis Ford Coppola. In my early teens he lent me his Minolta Rangefinder and I started photography.
With my mother (an Italian from Florence), we would regularly be in a gallery or church, driving through Northern and Southern European landscapes. Art and drama was always in our horizon. Strong contrasted light and a sense of story.
Biggest disappointment?
Art college. I was given a set of oil paints at the age of 14 by my Italian grandmother's neighbour. I became quite obsessively interested in art. Desperate to go to art college, after a really great foundation year the reality was dull. I detoured and mixed in the theatre, performance art and music in Liverpool and Manchester.
I first started lighting in a performing arts centre called the Bluecoat. No particular plan, just an interest. One step lead to another, and nothing was a waste of time. My interest in art and painting has always been a big help in lighting. Art references are often used when prepping – if a DP, director or production designer says they want it to have the look of a Whistler, Georges de la Tour, Saul Leiter or Fragonard (as was the case with Cinderella) I already know them.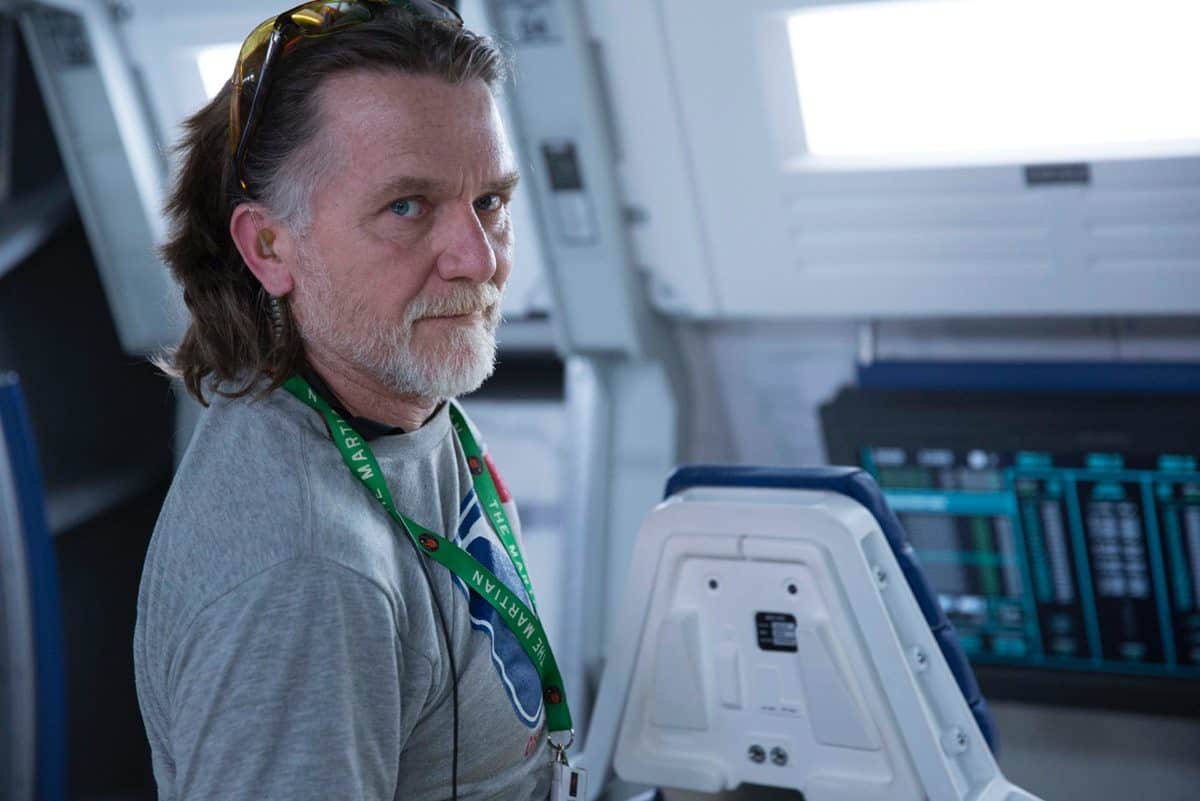 Biggest film challenge?
The Martian and Werner Herzog's Rescue Dawn were both tough but rewarding. On The Martian I'd never done a sci-fi film, never worked with Ridley Scott or cinematographer Darius Wolski before, so I was nervous to say the least. Expectation was high. It was a big film with a perilously short prep, shot in Hungary and Jordan. On a set at Korda Studios, as big as the 007 Stage, we did night and day scenes of the Martian desert. We had to create a constant, hard sunlight from one direction, and meld it with VFX work shot in Wadi Rum, Jordan.
Darius had already booked four Soft Sun 100Kw from Cirro Lite in London. The lights needed to be on a lift that could move 100 degrees. We shipped some over for testing but decided that the rig would be more manageable because of their physicality. We then tested 18kW Arrimax on a specially-constructed diamond shape rig on a large scissor lift and decided to go with that through a 20' by 20' Rosco half soft frost. For night we used four large hybrid helium balloons and two ClayPaky Supersharpies. The opposite was true with the interiors. Thousands of feet of LED ribbon and control gear supplied by LiteGear in LA. Huge space to small space. Working with the production designer Arthur Max and his team to come up with practical lighting solutions was always a busy time. Rescue Dawn wasn't dissimilar. Herzog had a reputation as did Christian Bale. Nothing was easy.
Unusual lighting solutions?
On Rescue Dawn we had night scenes deep in the jungle canopy and at a village in North East Thailand. Getting large lamps and cables, let alone stands or towers, was impossible. We ended-up using helium balloons from Hong Kong, trained four of the excellent Thai sparks to use them, and they worked a treat. Werner and Peter Zeitlinger (DP) liked them a lot as it gave them a lot of freedom.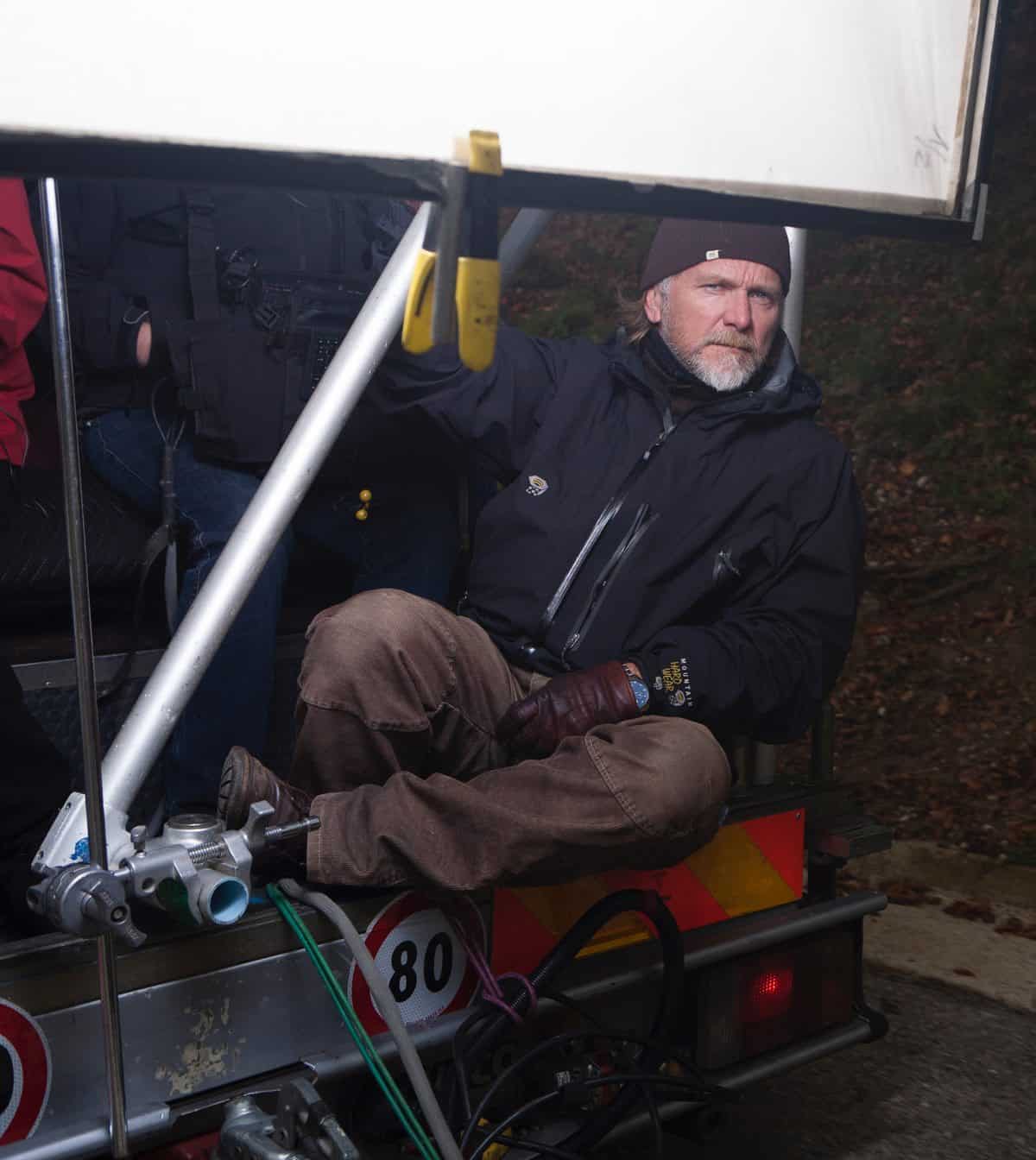 "I am more interested in what happens to the light when it leaves the lamp and its raw nature. How to shape and carve it to my needs or to soften it and let it fill the room. How it falls on the subject and the colours it pulls and pushes out."
- Julian White
Lighting Kenneth Branagh's Murder On The Orient Express:
It has a classic film look shot on the Panavison 65mm System, with a large ensemble cast in very small spaces and a massive viaduct and tunnel set. We're shooting in multiple train carriages, 70ft long and 10ft high and wide – both in the studio and outside on a set, day and night. Recreating believable moving daylight interiors is the main challenge, exterior to interior, finding the balance. Some scenes are shot in a corridor a metre wide. We have to keep fleet of foot and flexible.
How do you form the best creative partnerships with cinematographers?
My favourite DPs all have one thing in common. We share the process and they let me get on and light. The best creative collaborations are always with people who are open to suggestions. Sometimes you do stuff and the DP says "Oh, I hadn't thought about that." Or you think exactly the same things and it gives you both confidence. Gaffers can inject a fresh perspective.
With the DPs I have worked with most (Haris Zambarloukos BSC GSC, Martin Ruhe, Rob Hardy BSC and Alwin Küchler BSC) we don't just talk about filming and lighting, but about the subtleties of politics, art, food, tastes, colours and music. In time, colleagues become friends and you get to understand their likes and dislikes – at which point it becomes a more instinctive relationship based on trust and understanding based on mutual respect. Otherwise it can become a dull job very quickly.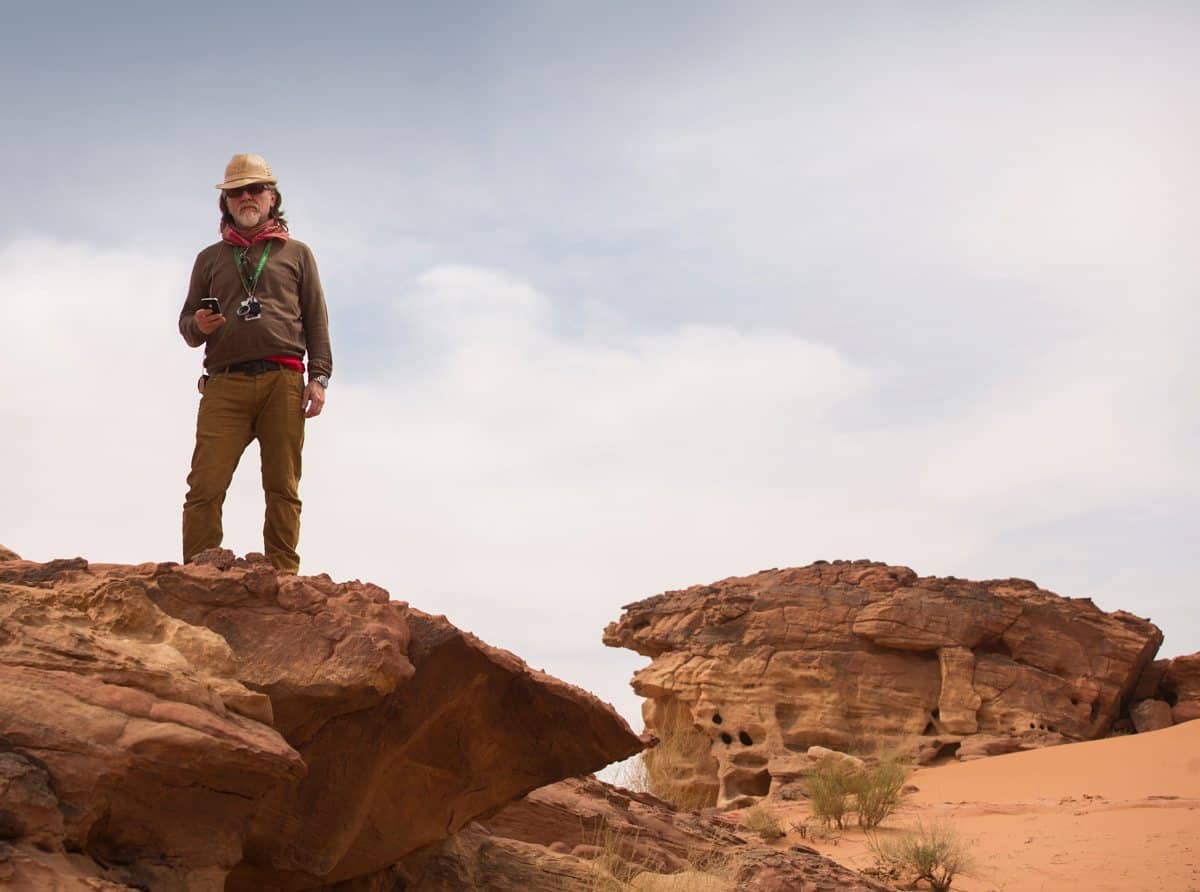 Do gaffers get proper recognition in the industry?
Being a gaffer has three parts: technical, managerial and artistic. We all tend to work to our strengths, but they are not always equal. I think the artistic side sometimes gets left behind. I see myself primarily as a craftsman. I am more interested in what happens to the light when it leaves the lamp and its raw nature. How to shape and carve it to my needs or to soften it and let it fill the room. How it falls on the subject and the colours it pulls and pushes out. The electrical crew are always well respected as it is a massive undertaking – movies can't only exist in the sunshine. However I think the chief lighting technicians should be recognised equally with other design departments.
If you weren't a gaffer what would you be doing?
I would be painting. A painting always has a unique author and its success or failure in execution is only down to the individual. Rewarding in a different way. It's a more singular pastime.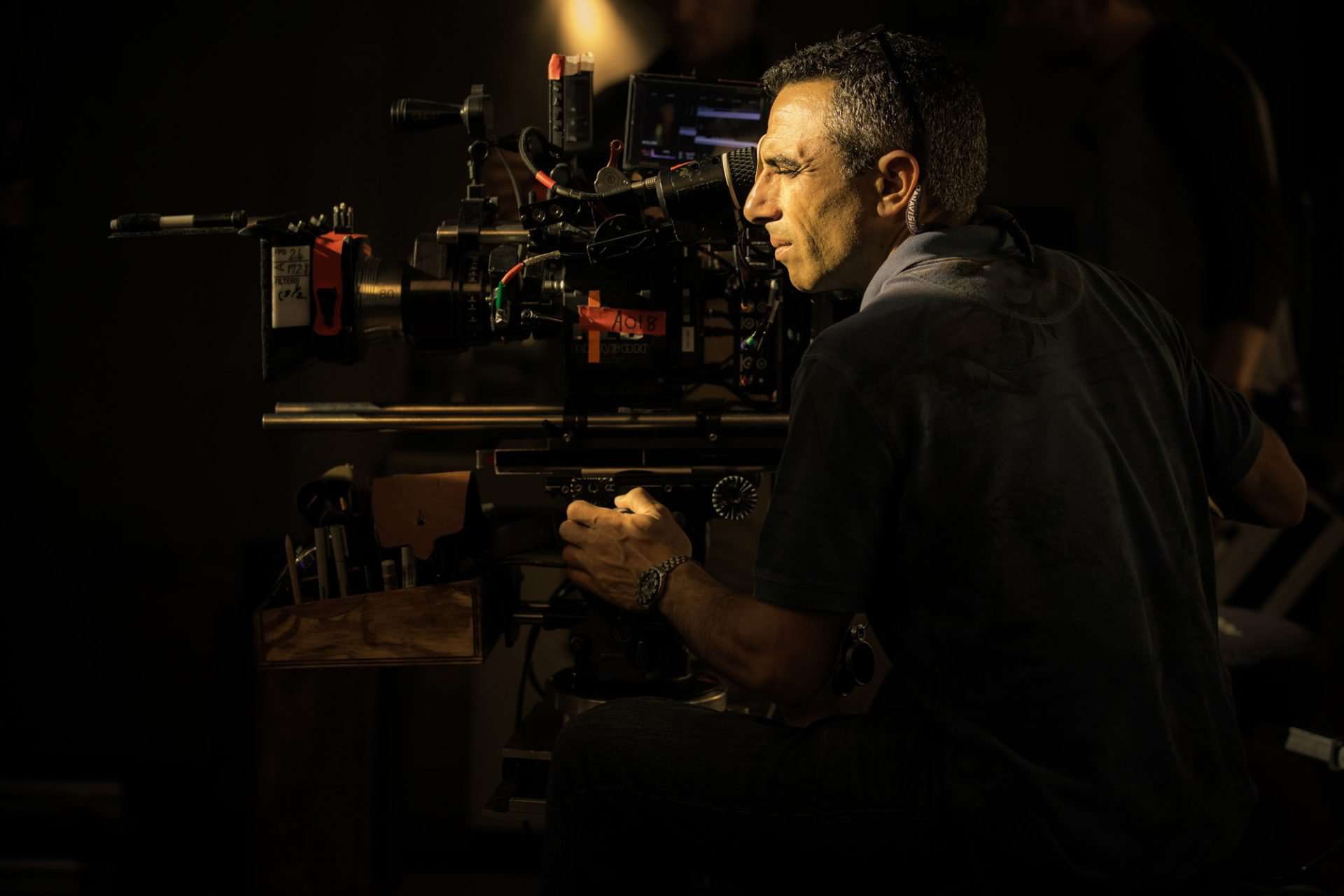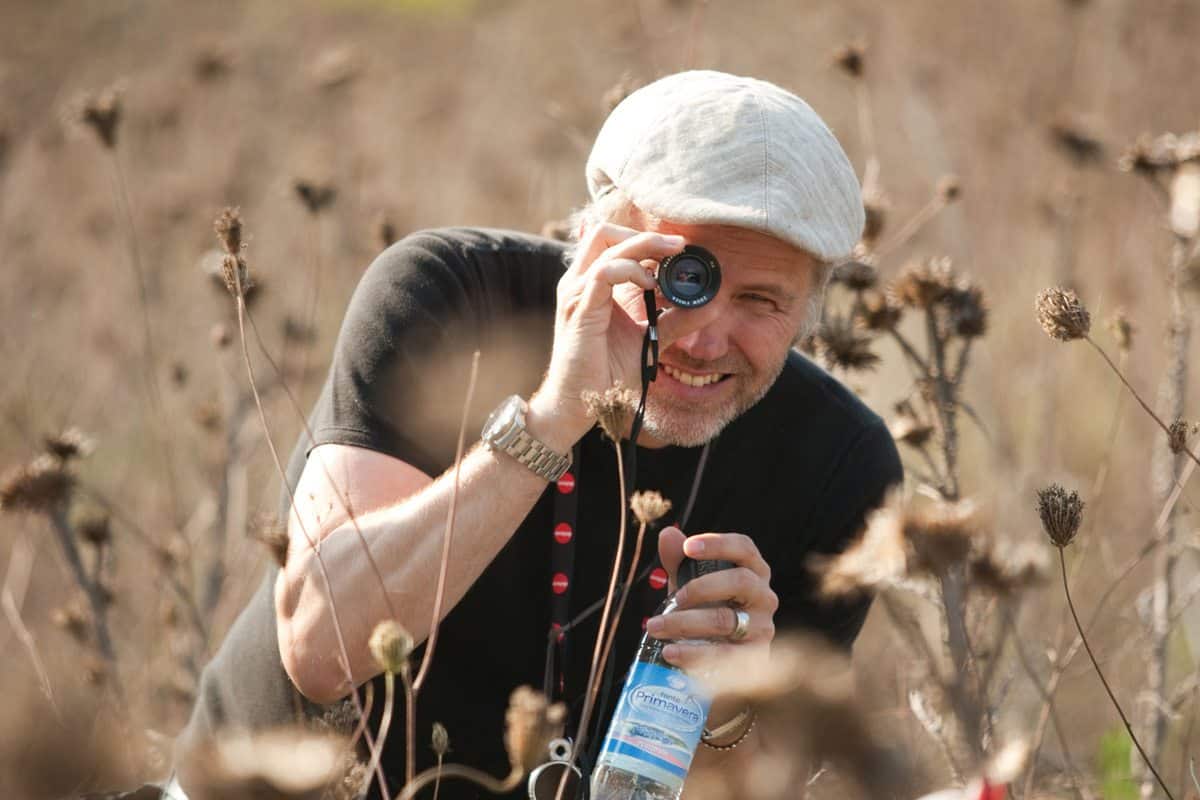 Haris Zambarloukos BSC GSC, cinematographer:
Julian and I have a lot of fun on set and are always teasing each other and joking – most of it unfortunately unprintable. But he's a great storyteller too, which means that when I ask for a flag, it's not just a piece of black cloth around a metal rectangle to him – he understands why you are asking for it and what you are hoping to achieve and can convey that to his crew. All good gaffers need a sensitivity to the filmmaking process. For example, they recognise when there's a need for urgency because a certain actor only has so many tears or smiles for the camera. Plus they have a few lighting tricks up their sleeves when needed, and – perhaps most important of all – they need a great sense of humour.
Martin Ruhe, cinematographer:
When we first worked together on Control, about British singer-songwriter Ian Curtis, it was immediately clear that Julian knew how light works. He has a talent for adapting or creating lighting in unusual or experimental ways. On that film I was really impressed by the quality of light he got from Kino Flo tubes. He came up with little diffusion sleeves for the lights, which were perfect in the very tight locations we were using because they could be hidden away and created a beautiful light which I loved. On Harry Brown we used metal halide and sodium vapour lights rather than film lighting to shoot at low light levels on night scenes on British council estates. He helped me create a very particular look for the film. Over the years I have learned a lot from him.